For many, shopping is an integral part of travelling, especially when visiting Asian countries. Places like Bangkok, Hong Kong and Malaysia offer some of the best outlet malls in the world, giving shopaholics no reason not to have the blissful "shopacation" they are looking for.
1. Bangkok Fashion Outlet, Bangkok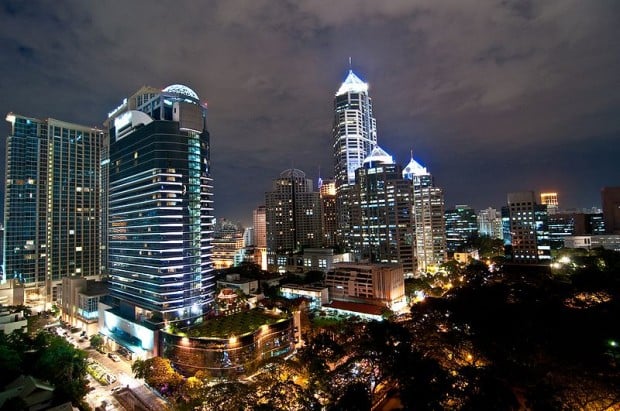 Image credits: Mark Fischer
Bangkok Fashion Outlet is located in the Jewellery Trade Centre, a 59 storey building which is currently the eighth tallest building in Thailand. Located in the Silom Road of Bangkok, the Jewellery Trade Centre is the largest centre for selling and distributing jewellery in Bangkok and is one of the largest such centres in Asia. Jewellery Trade Centre boasts of being the first major inner-city shopping complex of Bangkok and offers a unique urban shopping experience. The Bangkok Fashion Outlet is home to more than five hundred of international brands. Fantastic brands that can be found here include Vivienne Tam, Juicy Couture, Love Moschino and British India.
Also read: Bangkok Shopping Guide To Beauty Buys In Mahboonkrong (MBK) Center
2. Amarin Plaza, Bangkok, Thailand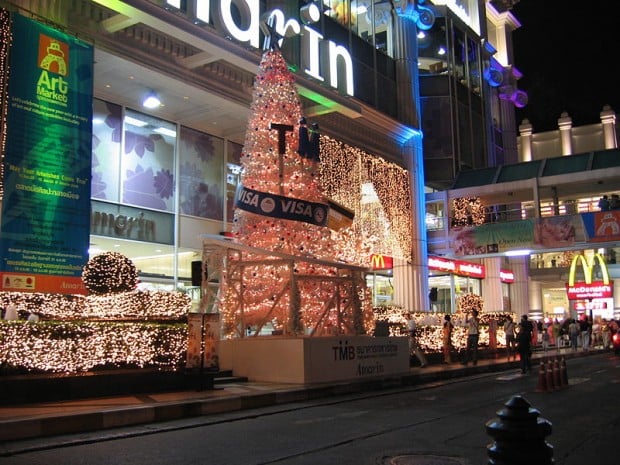 Image credits: Lerdsuwa
Located in Ratchaprasong Square, this five-storey shopping plaza in Bangkok has something for everyone. Many big names like Guy Laroche, Valentino and Crocodile can be found here.
The ground floor is the place for jewels, eyewear and lingerie, as well as leather goods from various designer brands. The third floor highlights contemporary Thai Lifestyle collections with various handmade garments of pure silk and cotton. There are also several academies at the top floor of the building which is devoted to music, salsa and arts classes. An affordable food court with lip-smacking Thai and Asian cuisine, a spa centre and a yoga studio are other attractions of Amarin Plaza.
3. Yeoju Premium Outlets, Korea
Yeoju Premium Outlets was the first outlet in Korea and it offers a 25% to 65% off retail prices all the year round. The mall is located in Myeongpum-ro, Yeoju-si, Gyeonggi-do and promises an unparalleled shopping experience for the shopaholics. The mall houses some of the most recognisable names such as Giorgio Armani, Bally, Burberry, Dior, DKNY, Fendi, Gucci, Marc Jacobs, and Max Mara.
Also read: Seoul: Shopping Guide For Bargain Hunters
4. Gotemba Premium Outlets, Japan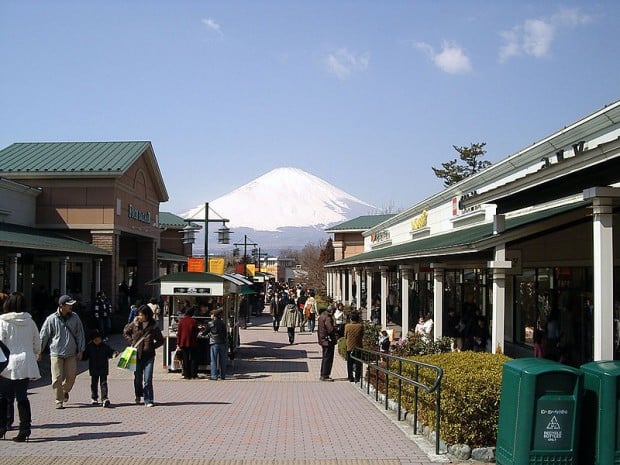 Image credits: myself
Gotemba premium Outlets is located 60 miles south of capital city of Tokyo, in Fukasawa, Gotemba-Shi, Shizuoka. More than 200 stores are housed in Gotemba Premium Outlets, including the more exclusive ones like Bottega Veneta and Balenciaga. Of course, also available are big brands such as Armani, Burberry, Coach, Dolce & Gabbana, Gucci, Moschino and Yves Saint Laurent.
There are three yearly sales: a summer sale in June, winter sale in November and a premium outlet special sale in August. Try visiting Gotemba Premium Outlets during one of these months for the best deals. If the weather is good, you can also catch a glimpse of Mt. Fuji while shopping!
5. Billabong Factory Outlet, Bali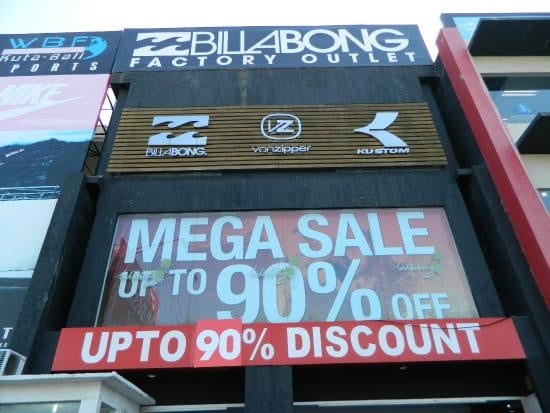 Image credits: Ryan L
Bali is a shopper's paradise with many glitzy shopping malls and complexes. While outlet malls in Bali are not aplenty, the Billabong Factory Outlet located in the Mall Bali Galleria Unit definitely stands out. This three-storey building has all the surf gear and equipment that you need. From bikinis, surfshorts to bags and accessories, you can get it all under one roof. The Billabong Factory Outlet offers amazing discounts on accessories and apparel all year round. The store sees huge crowds on sale days, so make sure to reach early if you visit when the store is having a special sale!
6. Rumah Mode Factory Outlet, Bandung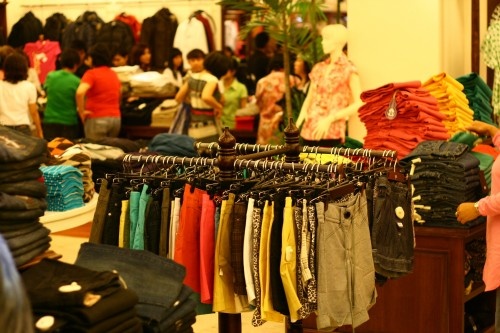 Image credits: terbaru.burupromo.com
Bandung is famous for their factory outlets, most of them found along Jalan Setiabudhi, Dago and Jalan Riau areas. The best among these outlets is Rumah Mode, located in Jalan Setiabudhi. In Rumah Moda, you can find well-known brands like Zara, Mango, Esprit, Gap, Topshop, DKNY, Gucci, Armani, Miss Selfridge, Nike, Old Navy, Victoria Secret, among others. Brands like Hugo Boss, Burberry, Versace, Timberland, Nike, Manchester United (MU), DKNY, Old Navy, Billabong, Quiksilver and many others are also housed in this outlet. A lovely courtyard with shady trees and many water feature and statues adds an extra charm to the place.
7. Grande Fashion Gallery Outlet, Bandung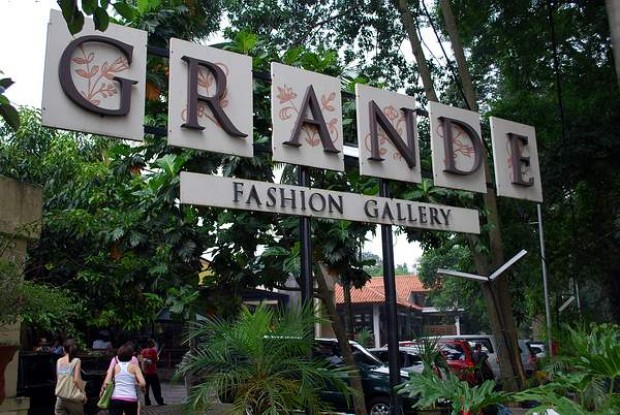 Image credits: javarentcartouristcoach.blogspot.com
The best outlet store when you reach Dago shopping district is Grande Fashion Gallery Outlet. This outlet not only has a wide selection of women's clothings, but also men's clothing, bags and accessories. Many international brands can be found here, including Burberry.
8. Johor Premium Outlet, Malaysia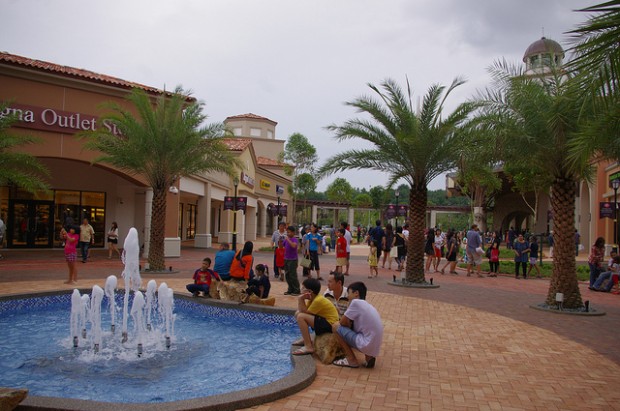 Image credits: Emran Kassim
Johor Premium Outlets is one of the best outlet shopping destinations in Southeast Asia. With almost eighty shops, this premium shopping complex in Malaysia houses many famous international brands such as Armani, Zegna, Burberry, Ferragamo, Calvin Klein, Michael Kors, Ralph Lauren, Coach and Versace. There are a few local brands like Padini or Bonia, too.
Many discounts are available in this shopping centre all the year round. There are plenty of restaurants to choose from once you decide to break for lunch or dinner. Restaurants like Kampachi Japanese Restaurant or Absolute Thai and some international chains such as Starbucks or The Coffee Bean top the list of favorites among shoppers.
9. Citygate Outlets, Hong Kong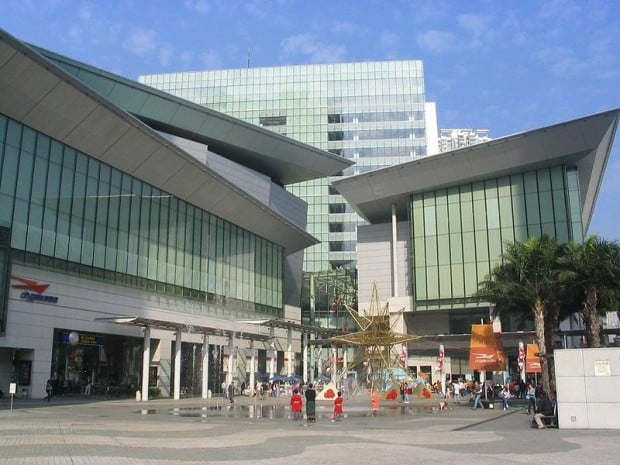 Image credits: Baycrest
Hong Kong is considered as a shopping heaven as it has not only street markets, but, also shopping malls, flagship stores of international brands and hugely discounted price rates all year round in their outlet stores. Citygate Outlet, located Tung Chung (Lantau Island), at a close proximity to Hong Kong International Airport is the first outlet mall of Hong Kong. It houses almost 90 famous international brands and offers a discount of at least 30% to 70% on this brands, all year round. Spa, multi-screen cinema, restaurants and one of the largest outdoor kinetic fountains in Asia makes it a top favorite among tourists and shoppers visiting Hong Kong.
10. IMM Outlet Mall, Singapore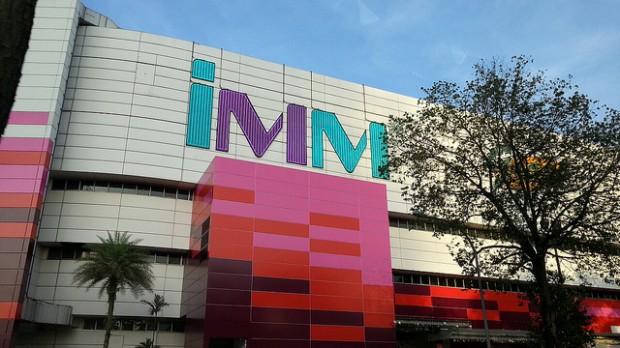 Image credits:Jeremy Carver
International Merchandise Mart Mall, popular as IMM Outlet Mall, is the largest mall of Singapore and offers discounts on goods, at up to 60%, throughout the year. The mall, located at Jurong East, has more than two hundred retail outlets and houses international brands like Sacoor, Coach, Polo, Ralph Lauren and more. There is also a Giant Hypermarket and Daiso department store in IMM. An array of dining options are available such as Bali Thai, Red Ginger, Crystal Jade and O' Coffee Club.
11. E-Da Outlet Mall, Taiwan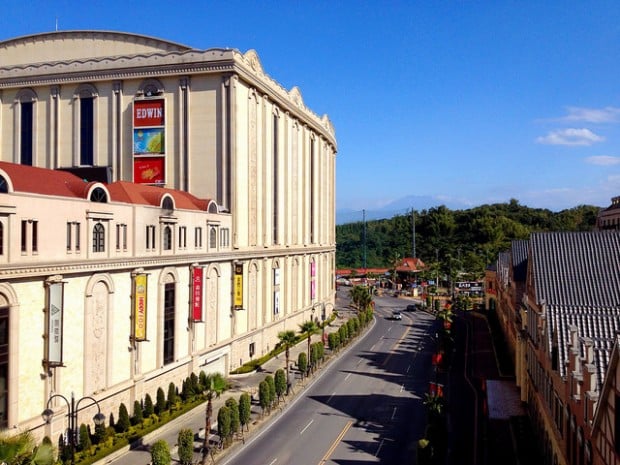 Image credits:billlushana1
Taiwan's only skydome is a masterpiece of lights and sound. Located in the centre of E-Da World, there are three hundred stores housed in this outlet mall, featuring around 700 international brands, with huge yearly discounts of up to 80%. The different fashion and lifestyle stores all around will leave you with immense options to choose from. With a multi-screen theater, extreme sport zone and even an atrium ice rink, E-Da has something for everybody. Various restaurants are available, offering great food after a day of shopping.
12. Dubai Outlet Mall, Dubai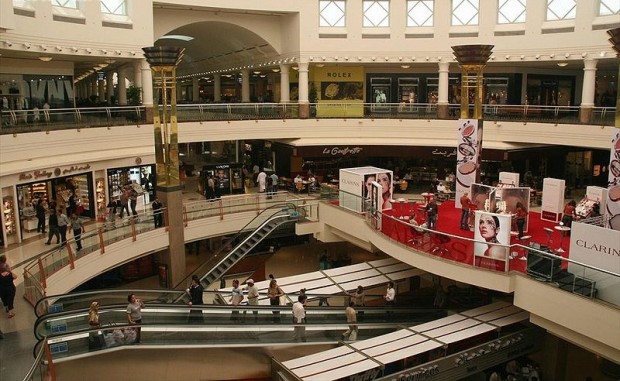 Image credits: Imre Solt
Dubai Outlet Mall is the first "outlet" concept mall in Middle East. With almost 240 outlet stores, many fine national and international brands are found in this mall. Over 1,200 high-end international brands, including DKNY, Carolina Herrera, Burberry, Roberto Cavalli, Emilio Pucci, Emporio Aramani, Moschino, Stella McCartney, Juicy Couture, and Versace, come together under one roof in Dubai Outlet Mall. Restaurants and cafes like Tim Horton's, McDonald's, KFC, French Bakery, Skyler's Café and Baskin Robbins are among the best options available dine at after a crazy shopping day in Dubai Outlet Mall.
Have a good time shopping in these awesome outlet malls in Asia!
Also read: Best Outlet Malls to Shop for Designer Bags