Image Credits: Keith Williamson
So you've all packed items that you think that you will use – only to find these same items still unused, lying at the bottom of your luggage at the end of the trip. Why carry the extra weight around when it is so easy to pack light and effectively? To help you out, we've compiled a list of useless items that you should leave out of your luggage. It's time to say goodbye to rookie travel packing mistakes!
Disclaimer: This list was compiled with a regular city holiday in mind so if you are going on a different kind of holiday, please make adjustments to the list accordingly.  
1. Excessive clothing
We often tend to overestimate the amount of clothing that we will need for a trip. You should ditch the evening wear and the fancy dresses (unless your trip calls for it, like when you're attending your friend's wedding) and pack some comfortable and versatile outfits for the holiday and weather that you will be running into. A good rule of thumb is to pack half as much clothing as you think you need and bring twice as much money.
2. Many pairs of shoes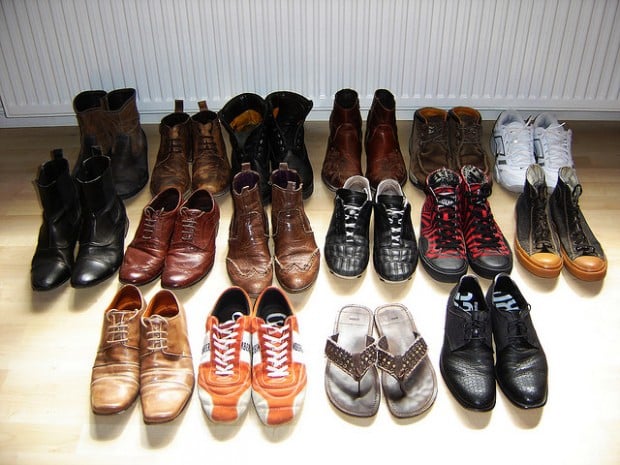 Image Credits: Ganymedes Costagravas
How many shoes do you need, really? Unless you are travelling to get to a function, there is no need to bring a pair of evening shoes or heels – or worse, two or three pairs. On a general holiday, a good pair of walking shoes and slippers should be sufficient. You can even ditch the slippers when you book a hotel as most hotels provide disposable slippers.
3. The full bottle of shampoo, conditioner and body wash

Image Credits: Pixabay
Don't bring shampoo and body wash with you unless you have special dermatological requirements (in which case, please continue bringing your shampoo and body wash – it's no fun having a skin condition on holiday). Most hotels will have complimentary body wash and shampoo available for vacationers. If you're a backpacker, buy some travel-sized toiletries and when you run out, simply buy more at your destination!
Also read: Your Ultimate Guide to Backpacking in Southeast Asia
4. (A lot of) extra food and snacks "just in case"
While it's always great to have some snacks around for those instances you are peckish at night, they are usually a waste of space. If it is something you absolutely love and cannot live without, then sure, go ahead, but never overload your bag with snacks. You should always hit a convenience store and try something local at your travel destination. Who know, you might just find your new favourite snack.
5. Sleeping Bag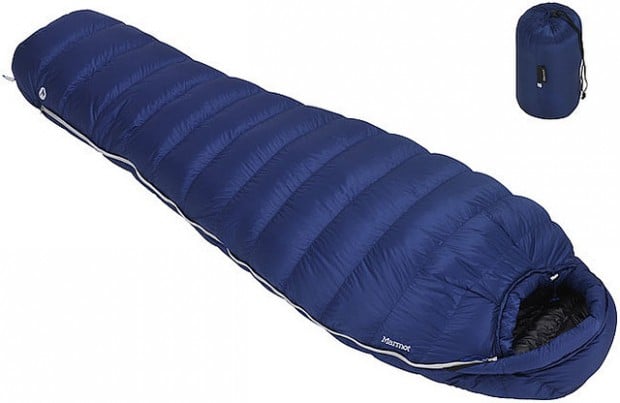 Image Credits: Hikesinatra aka creep
I never knew that people packed this into bags until a friend turned up at my dorm room with a sleeping bag when I had already procured a mattress and clean sheets for her. Well, try not to pack a sleeping bag unless you are on a camping holiday. Sleeping bags tend to be extremely bulky and will take up a lot of space in your luggage. Also, most hotels and hostels do provide sheets for their beds for free. For those that do not, sheets are normally available for a small fee. When you're worried about the cleanliness of the sheets provided, consider bringing a sleeping bag liner instead that will protect your skin without all the bulkiness of a sleeping bag.
6. Excessive Makeup Products
Don't bring along each and every single thing that features on your makeup routine when you travel. Bringing too much makeup would be a waste of space and might even get you into trouble given that there is a limit on liquids on your carry-on. Instead, you can consider multi-purpose makeup products like a foundation that can double up as a regular sunscreen, as well as a lip and cheek tint. Also, consider bringing only your most essential makeup products – whether it is the combination of foundation and eyeliner, or lipstick and mascara.
7. Books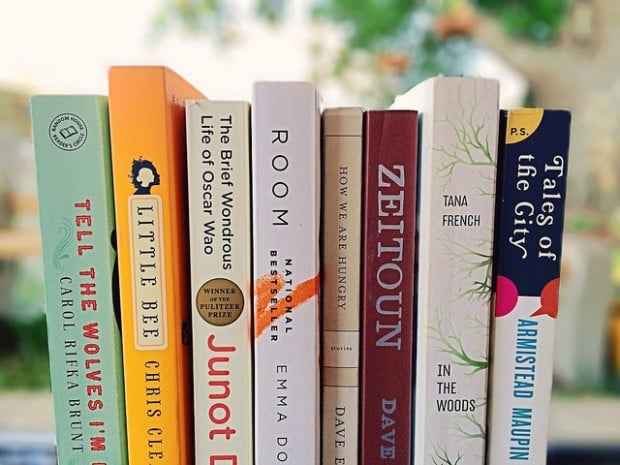 Image Credits: Brittany Stevens
While there is something special about holding a book, books are extremely heavy and take up a lot of space in your bag when you are travelling. Additionally, you may not find enough time to read a book when you are busy travelling. If you plan to be doing some reading, opt for an e-book reader or even your tablet or smartphone (there are apps like Alkido that will allow you to turn your phone into an e-book reader). These devices are much lighter and can serve multiple functions.
8. Bath towels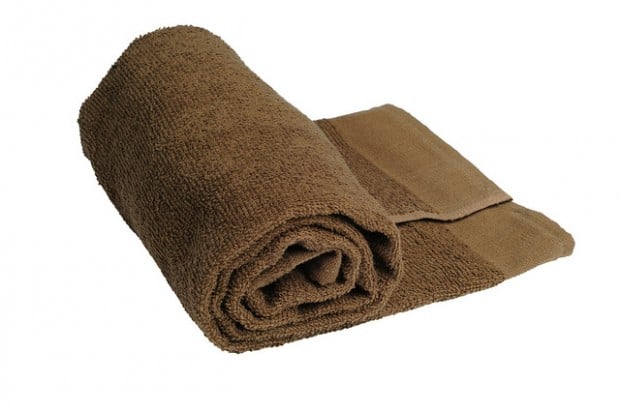 Image Credits: Program Executive Office Soldier
Large bath towels are often heavy and bulky, taking up too a large amount of space in your luggage. There should really be no reason for you to take a bath towel when you are booked into a hotel as most hotels provide them. When you know that there are no towels provided, consider taking a microfibre towel instead. Microfibre towels will be lighter and take far less time to dry, which is important while you are travelling.
Also read: 18 Travel Packing Tips From The Experts
9. A new DSLR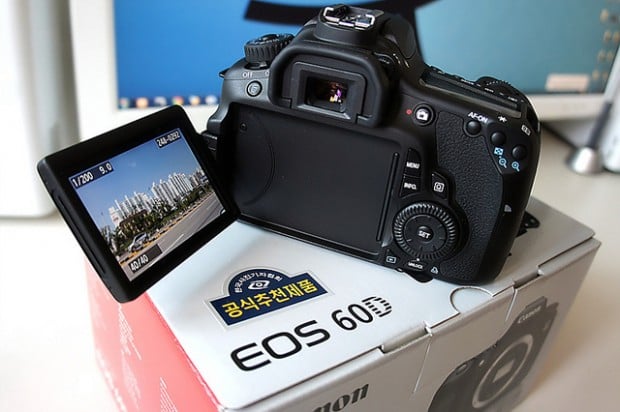 Image Credits: Jung-nam Nam    
Buying and packing in a DSLR might sound like a fantastic idea at first. After all, the DSLR will help you take beautiful, quality pictures to show to your friends back home. However, a DSLR is also extremely heavy, which will slow you down and make you less likely to use it if you're not already used to one. Plus, a large camera screams "tourist", which will make you a more obvious target of scams and thefts.
Unless you are a professional photographer or photography enthusiast, skip the heavier and bulkier cameras as your handphone camera can take beautiful pictures just fine.
10. Conventional Neck Pillows
Neck pillows really do keep people comfortable on flights, especially long haul flights. However, they're also extremely bulky and thus take up a lot of space in your hand carry. So leave your neck pillow at home and free up that space on your luggage. You can also get an inflatable neck pillow when you really need one (or you could ask the flight attendant for an extra pillow).
While we do understand that circumstances differ greatly between individuals, we hope that this list will serve as a guideline for our readers so they can start packing lighter. Which items do you want to see on the list or you think should be removed from the list? Tell us in the comments below.