Have you ever felt at peace just staring up in the sky, soaking in the serenity of the night as the stars above you illuminate in a surrealistic fashion?
There are many places around the world that give you the opportunity to stargaze and admire one of Mother Earth's many extraordinary features. We've found 10 places near our little island where you can indulge in this activity.
1. Terengganu, Malaysia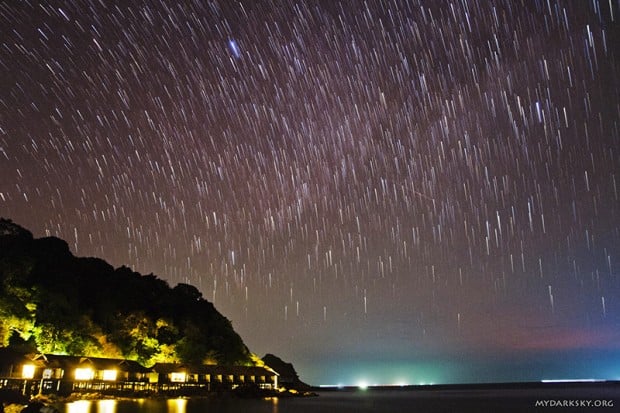 Image credit: HuiChieh
Terengganu offers many avenues to marvel at the beautiful display of stars up in the dark sky. Often witnessed by the locals and tourists is the Milky Way, and even the star trails!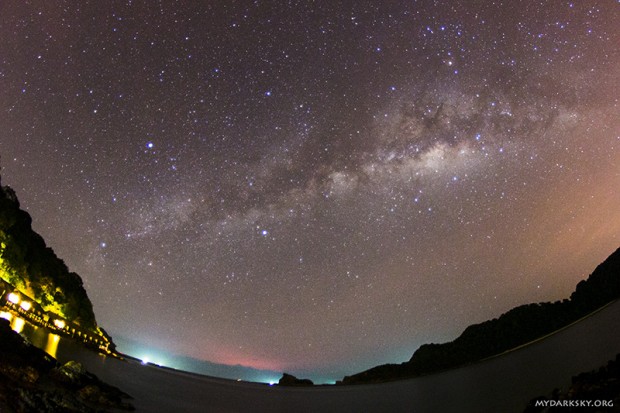 Image credit: HuiChieh 
Get down to places like Pulau Perhentian, Gemia Island or Pulau Redang. The resorts are also a great place to sit down and stargaze at your own comfort.
2. Cebu, Philippines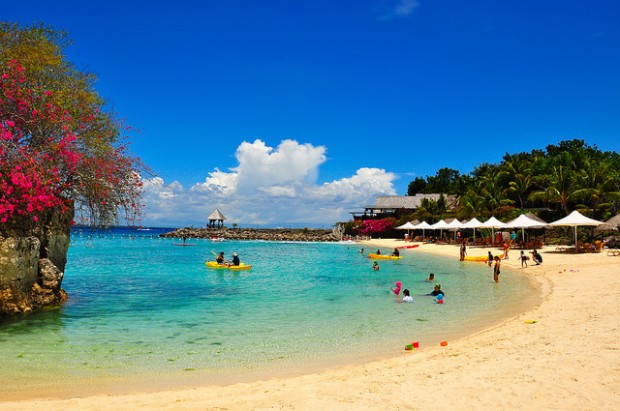 Image credit: nuksfan604
Situated in the tropical region of the northern hemisphere, the Philippines is the best place to view the Southern Cross that occurs from April to June. Pulchra's beach located in Cebu [fzPrice]ceb[/fzPrice] offer you the avenue to witness the constellation. If you know your astronomy well, you might be able to spot the False Cross, or perhaps, the Orion or Canis Major.
The Cebu skies itself are often beautiful at night. Who cares if you can't see the Milky Way! Aren't the stars just beautiful enough?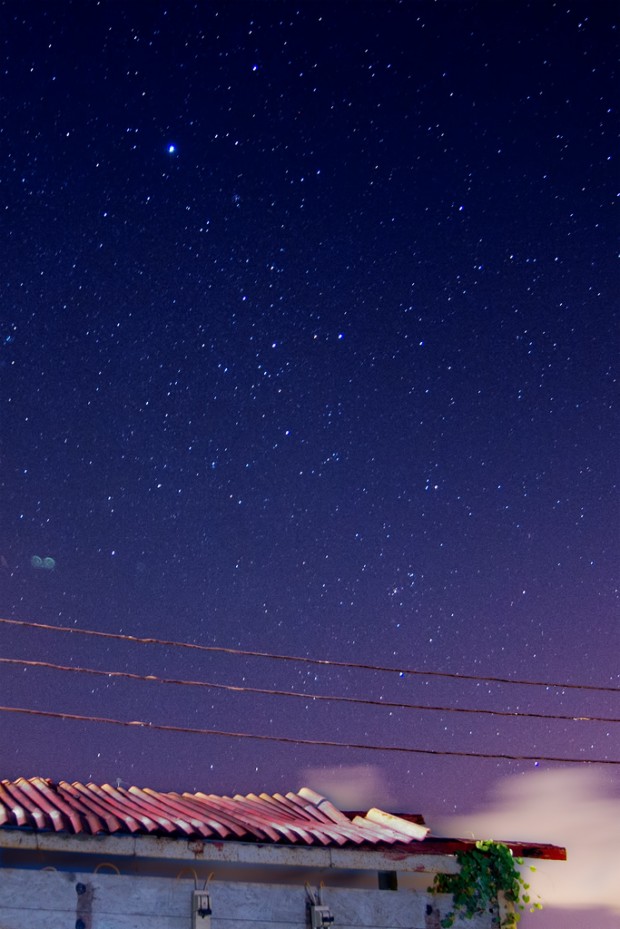 Image credit: Tim Albano
3. Boracay, Philippines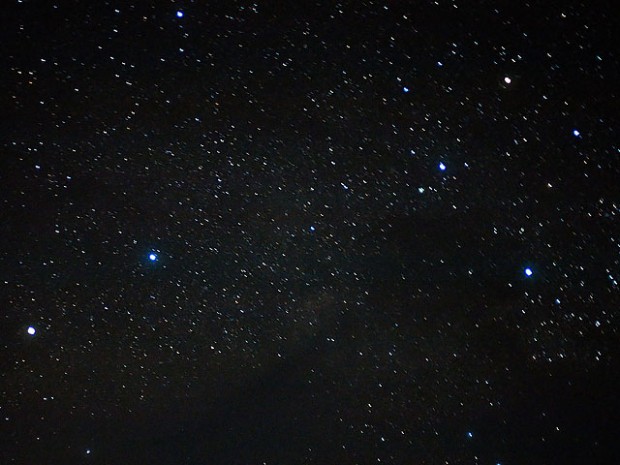 Image credit: H. K. Tang
If Cebu isn't your ideal destination, you can fly to Boracay [fzPrice]klo[/fzPrice] to bathe in the starry atmosphere and the best place to head to are its beaches. Boracay isn't called the beach capital of Philippines for no reason!
With very little light pollution, the Boracay skies are clear for a sparkling night. From the Bulabog Beach to the Diniwid Beach, get comfy under the stars and spot the Milky Way or the Southern Cross.
Also read: 9 Best Places to Go Stargazing in the Philippines
4. Bagan, Myanmar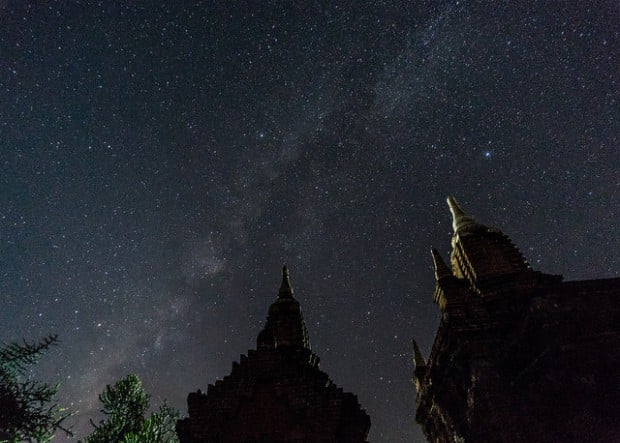 Image credit: kaveman743  
An ancient city filled with beautiful temples, shrines and pagodas, Bagan is a place of serenity. Thanks to its low levels of light pollution compared to the commercial city of Yangon, the stars in the Bagan skies will illuminate brightly.
Climbing up a temple or pagoda will give you a beautiful sight.
Also Read: 10 Wondrous Places in Myanmar You Need to Visit
5. Inle Lake, Myanmar
Image credit: momo
Apart from Bagan, Inle Lake is another possible avenue for stargazing in Myanmar. For a much magnificent and clear display of the night skies, we recommend that you stay in the cottages above the lake.
You can relax at your own cottage and admire the stars, or perhaps, lie in a boat in the middle of the lake.
6. Phetchaburi, Thailand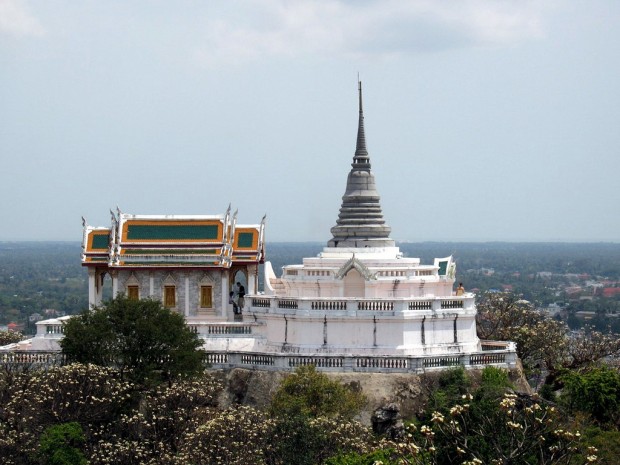 Image credit: Philip Roeland
The Thais' interest in stargazing comes a long way in its history. One of its greatest kings, King Rama IV, brought the knowledge of astronomy from Europe. He was so enthralled with the knowledge that he demanded an observatory to be built at his palace on a hilltop in Phetchaburi. He became so adept that he successfully predicted the total solar eclipse in 1868.
The King might have left but his observatory is intact, and is open to public at the Phra Nakhon Khiri Historical Park.
But it's all right if you can't make your way there. The national parks around the country are excellent venues too, like the Doi Inthanon National Park or Phu Chi Fa Forest Park.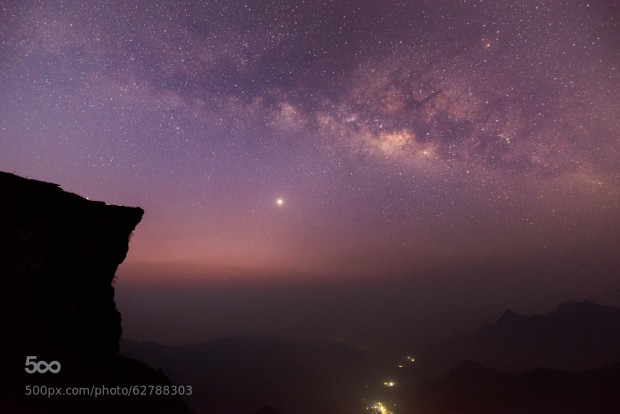 Image credit: Ken Danieli
Also Read: Vaadhoo Island, Maldives: The Sea of Stars
7. Quang Ninh, Vietnam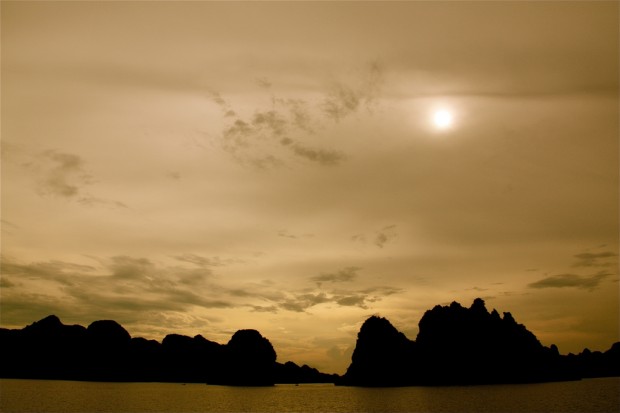 Image credit: lcrf  
Quang Ninh is home to a UNESCO World Heritage Site — Ha Long Bay. It boasts a geographically incredible panoramic view of its seascape made of thousands of limestone islets emerging from beneath the sea.
Get on a boat, and consume the breathtaking view of the surroundings. Once night falls, lay back and look up at the sky! You can also do some night fishing while at it…
8. East Java, Indonesia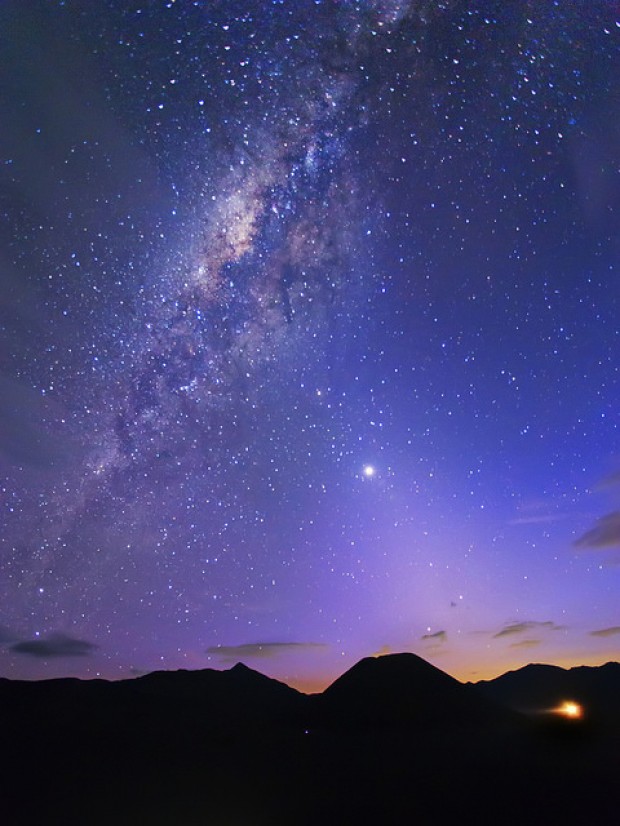 Image credit: Zexsen Xie
Fancy a volcano? East Java is home to Mount Bromo, which is apparently one of the most photographed locations in Indonesia. Well, why not? As picturesque the volcano is, as night falls, the view is even more magnificent. Many stargazers and avid hikers never leave without experiencing a starry night. There is the Milky Way, the star trails and you'll be lucky to spot the Zodiacal light passing through the Milky Way, or even a fireball!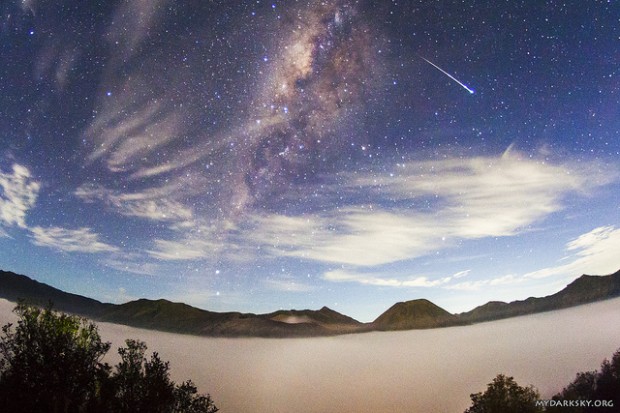 Image credit: HuiChieh
9. Bali, Indonesia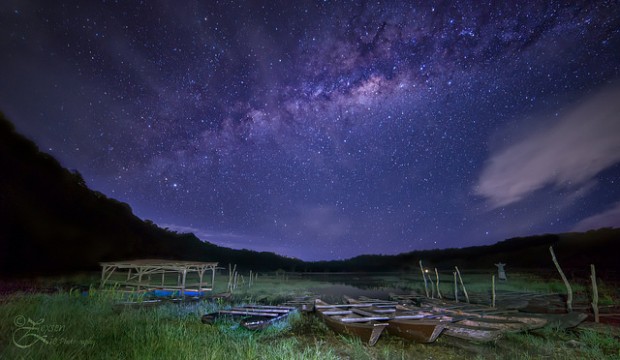 Image credit: Zexsen Xie 
Lots of hotels and resorts in Bali [fzPrice]dps[/fzPrice] provide a great opportunity to stargaze. Despite the growing establishments on the island with emissions of artificial light, Bali is still far better than other cities when it comes to its night skies. Its pollution levels are far lower too.
You can head to tourist areas such as Nusa Dua, Ubud and Tabanan to get a spectacular view of the skies. And if you're a camper, set your tents by the Tamblingan Lake and lay down to take in the cosmic view.
You can also head down to the island on Nyepi Day – a Day of Silence that is also celebrated as New Year's Day – for the entire island is obliged to switch off all lights to commemorate this silent celebration. This is the best time for you to get a terrific display of the constellations.
Also Read: Telunas Beach Resort & Private Island Getaway near Batam, Indonesia
10. Batam, Indonesia
Image credit: John Payne
If you're looking for somewhere nearer than Bali, Batam is an alternative for your stargazing expedition. Many of its resorts provide great rooftops for stargazers – just like in Bali – such as the Turi Beach Resort or the Montigo Resorts in Nongsa, and those in Nagoya. However, you'd need to understand that artificial lights will hamper your view of the stars, thanks to the establishments in Batam.
Nevertheless, if you're not happy with the view from your resort, get down to places less lit, such as the Harbour Bay Walk while enjoying sumptuous seafood at its restaurant.
Also Read: 30 Getaway Destinations Every Singaporean Traveller Needs to Know About
We're going to be honest. This list is definitely not exhaustive. It's just a fraction of the myriad of destinations for stargazing near Singapore. If you know more incredible avenues, share them with us!