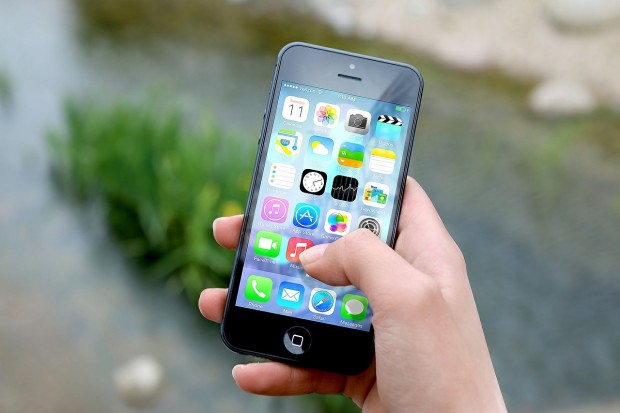 We all know how stultifying long haul flights can be. Apps can help ease the pain by warding off the boredom for a while. The world of apps is nearly endless and you are bound to find some quirky little offerings to suit you. To give you a few ideas, here are some of the apps that might help you to survive your next long haul flight.
Also Read: Travel Will Make You Question Life and Everything Else
Apps For the Outward Trip
1. Triposo (iOS)
It's free, and it works great offline – perfect for travellers. Triposo offers travel guides and offline maps for over 45,000 destinations. It's the perfect app to do some last-minute travel research before you land in a new destination – whether it is to find out what attractions to visit, where to eat. or to map a self-guided walking tour route. Before getting on the plane, download the information pegged to destinations, and you're good to go! Price: Free
2. National Geographic World Atlas App (iOS and Windows 8)
Where of old we may have poured over an atlas for hours and hours before we even began to plan our holidays, today many of us will simply book our holidays on a whim or seek out great deals. We might know little about the destination we are jetting off to. Find out cool facts and information about the places you are visiting with this nifty National Geographic app. The benefit of this as opposed to an old-fashioned atlas is that you can easily carry it with you on the flight. Price: $1.99
3. WeatherPro (iOS and Android)
When you are jetting off to somewhere for your exciting holiday, it can be helpful to be able to check out how the weather will be. While this is not exactly for on board entertainment, it is a useful app to have whilst travelling and in an idle moment on a long flight, as you get off somewhere where the weather is going to be lovely, you can look at what the weather is doing back home and feel even more fortunate than you already did. While no forecast is going to be right 100 percent of the time, this app gives it a good go, and is considered to be pretty accurate, so if rain is forecast, get that umbrella ready. Price: $2.99
4. Onavo Extend (iOS and Android)
Again, this is not for onboard entertainment, but having this app will certainly avoid any nasty surprises with roaming charges when you get home. This app can reduce the amount of your mobile data allowance you will use to check emails or update Facebook and will tell you how much mobile data you have saved. This will improve your out-bound flight by allowing you to relax about your device usage and do what you want to do without worrying that you will be faced with a big bill when you get home. Price: Free
5. Kindle/NOOK/Kobo Apps
The oldies really are often the goodies. There is nothing better for whiling away the time on a long haul flight than settling down with a good book. One of the e-book apps will allow you to download some great books to read on your flight – so you are not weighed down by the paper variety. You could download some travel books on the destinations you are flying to, so you can spend some of your flight getting acquainted with some of the great things to see and do when you get there.
Apps For the Way Home
6. Touchnote (iOS and Android)
Oops, you haven't sent any postcards to your friends and family. Never mind, this app allows you to choose your own photographs and they will be sent as postcards for you. You can spend some of your long haul flight sorting through your photographs and selecting the perfect images to send to friends and loved ones. Price: Free
7. Photosynth/ Panorama 360 (iOS/ Android)
Another photo related app, this one will allow you to relive some of your holiday before you have to return to reality with a bump. Prolong the holiday feeling by using one of these two similar apps to turn your photographic shots into amazing panoramas which you can then post on social media. This is a great way to do justice to the beautiful vistas you encountered on your vacation. Price: Free
8. Spotify Premium Service  (iOS and Android)
Music can really make a mood. Why not attempt to prolong your holiday vibe with some music that reminds you of the trip. The premium service may be pricey, but it allows you some offline capability as well as getting rid of those annoying adverts. Price: Usually $9.99 a month
9. SpellTower (iOS and Android)
Escape from reality for a time by playing one of the many, many games that are available. Which one you choose is up to you but be warned, they can be addictive! SpellTower is just one of the fun games that are pretty popular at the moment, but choosing between the hundreds of little games is really a matter of personal preference. Price: $1.99
10. Sega Genesis Emulator (iOS)
Escape from the fact of the impending end of your wonderful holiday by enjoying a little nostalgic gaming using an emulator on your phone. Funny to think that what once seemed state of the art is now something pretty much any old phone can do. Play Sonic or something and re-live your childhood with some classic console games on your phone. Time will fly by.
Also Read: 10 Air Travel Tips that Everybody Needs to Know About
On the way, apps can help you enjoy the anticipation of your vacation and help you to plan for what you will do when you reach your destination. On your way home, apps can help you to forget that the holiday is almost over. On any long haul flight, apps can educate, entertain and amuse. Which apps will you choose?