Last year, I got the chance to stay in Jakarta for a week before I headed to my main destination which was KL. The visit has been quite challenging, for not a lot of Indonesians actually speak English. However, it did not stop me at all from discovering what Indonesia's capital city has to offer. So I went out of the hotel, braved the busy, unfamiliar streets, and chose to surprise myself with the wonders of Indonesian food and culture. If you want to see what I'm talking about, keep scrolling (but be prepared to drool!).
While in Indonesia, I stayed at Hotel Mercure Simatupang in South Jakarta. Hence, I decided to try Indonesian food for the first time in the hotel's own resto, the Graffiti Restaurant, and in their rooftop rum bar, Karumba!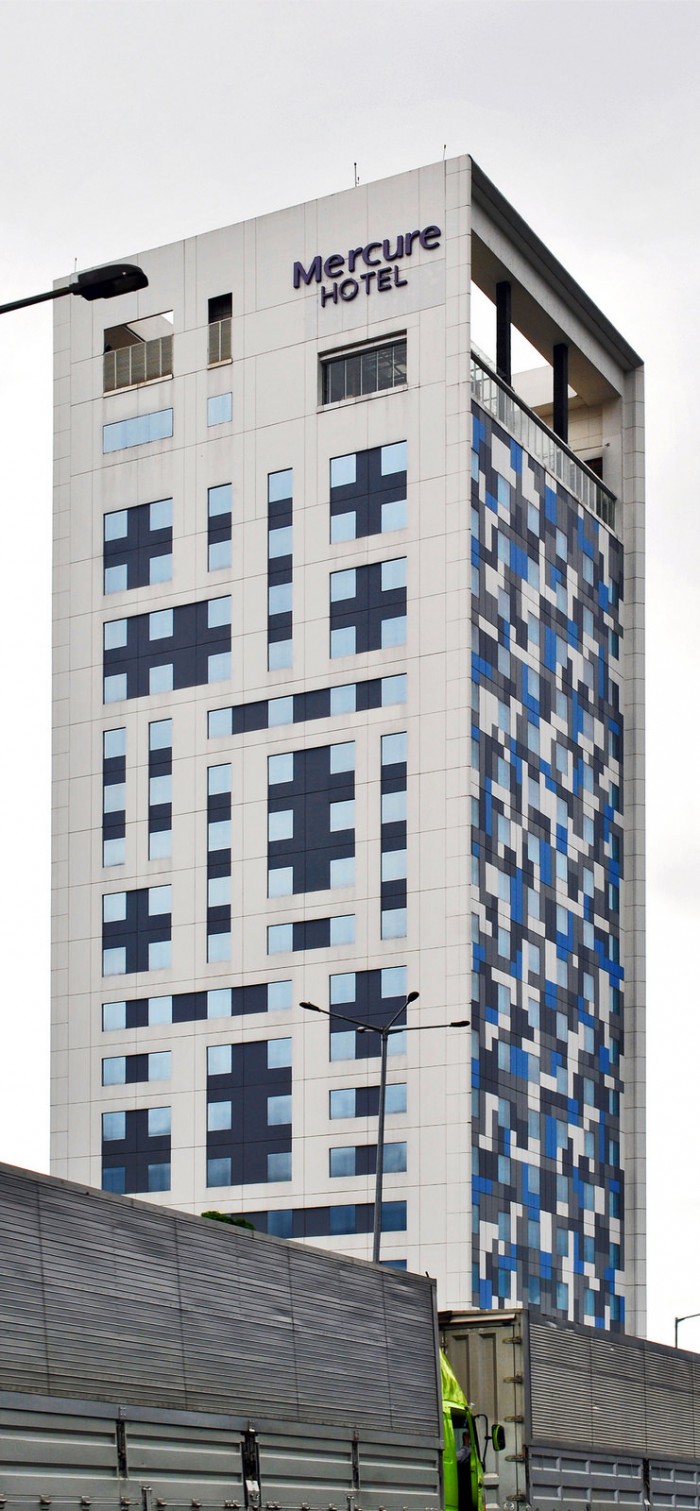 Hotel Mercure Simatupang from the outside | Image credit: BxHxTxCx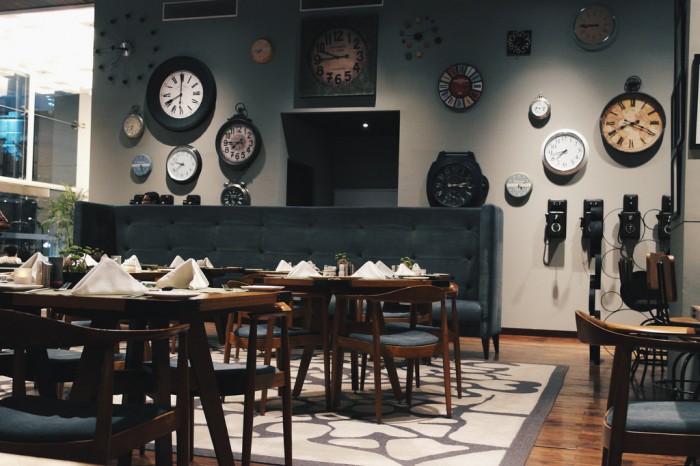 Graffiti restaurant's artsy, post-mod interior | Image credit: Kit Bayron
The hotel stay includes an access to a scrumptious breakfast buffet from about 6 to 10:30 AM everyday. They serve a wide range of food, from pancakes, sausages, breads, and cereals, to nasi goreng, steaks, and sushi! They have a variety of fresh fruits and beverages as well.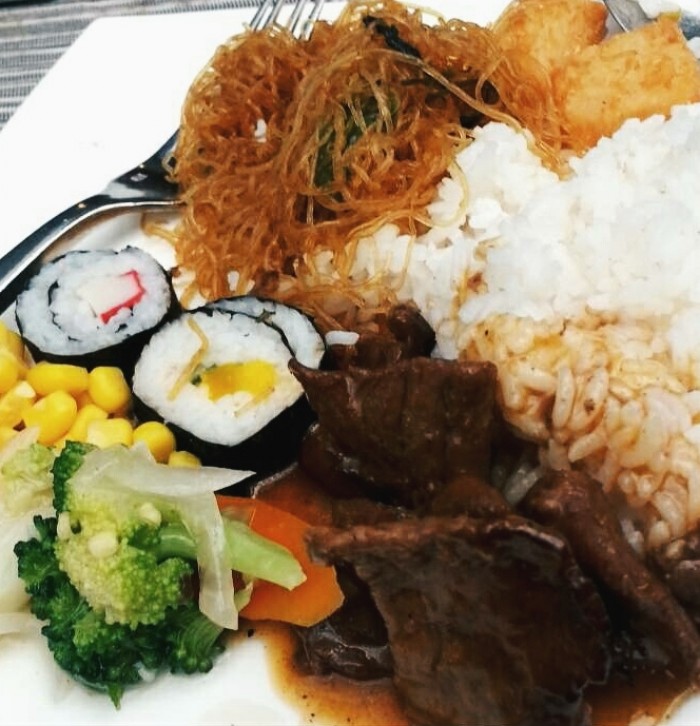 Basically how my breakfast plate looked like for a week… | Image credit: Kit Bayron
Aside from breakfast, I believe Mercure also prepares a lunch buffet from 12-2:30 PM, from Monday to Friday. But for dinner, it's usually just a la carte. Here are some dishes I've tried: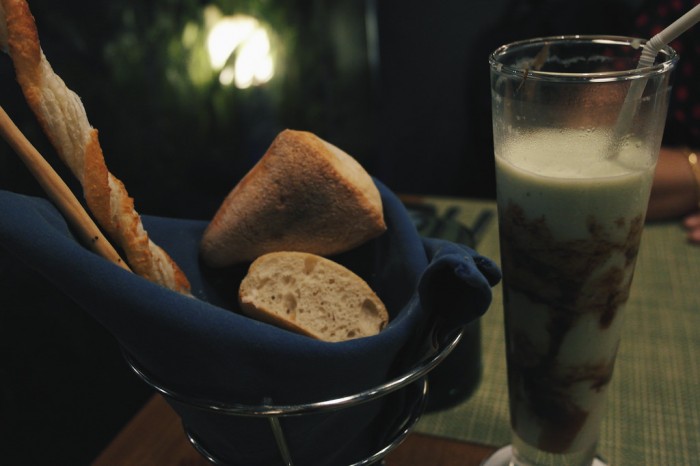 Yummy Avocado Smoothie paired with compli breads | Image credit: Kit Bayron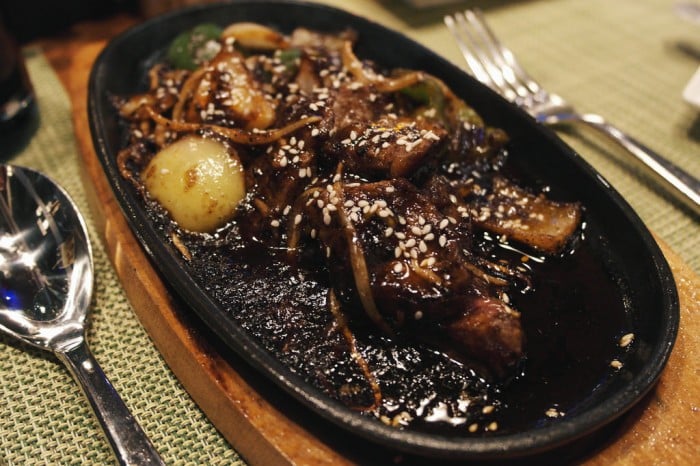 Szechuan Black Pepper Beef | Image credit: Kit Bayron
Cap Cay (Stir-fried Veggies) | Image credit: Kit Bayron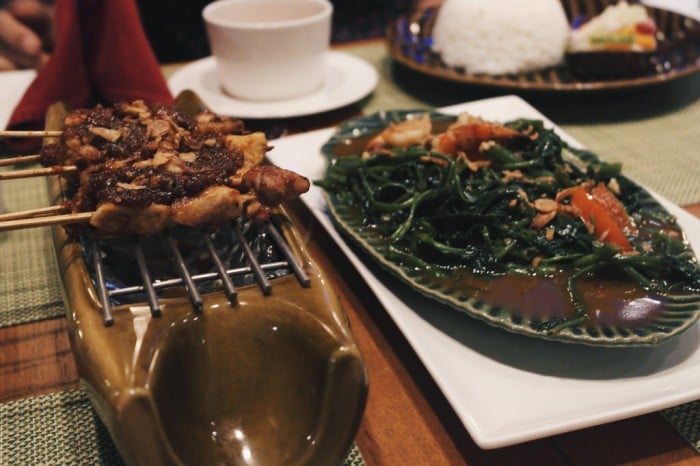 Sate Ayam and Cha Kangkung (Chicken Skewers and Water Spinach) | Image credit: Kit Bayron
Singaporean Fried Noodles | Image credit: Kit Bayron
Mercure Hotel provides world-class local and international food choices through Graffiti and Karumba, that's no doubt; but when, you know, the budget started getting tight, I finally decided to step out of the hotel and explore more food options around Jakarta. Good thing there's a small shopping mall around the vicinity, the Mall Poins Square – Lebak Bulus, where I discovered Warung Tekko, a locally-owned and operated Indonesian restaurant which serves authentic, home-style Indonesian cuisine for everyone! Now, I'll be honest: this is currently my favourite Indonesian restaurant. The place feels homey, the crews are all friendly, and above all, the food is just great; not to mention very affordable.
Also read: Walking in Jakarta: The Hidden Sights No Guide Will Tell You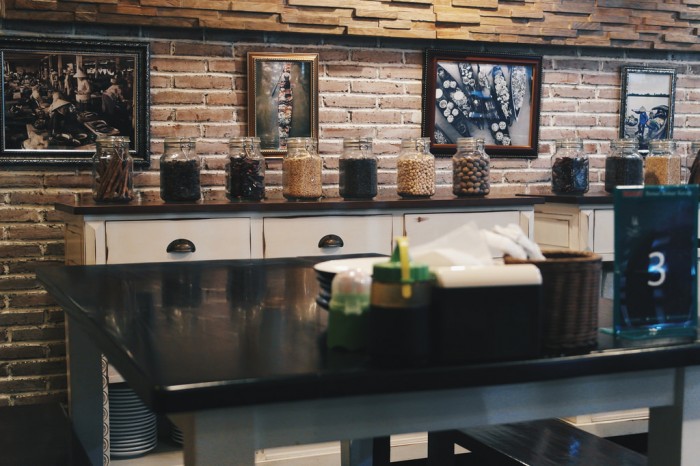 Warung Tekko Poins Square interior | Image credit: Kit Bayron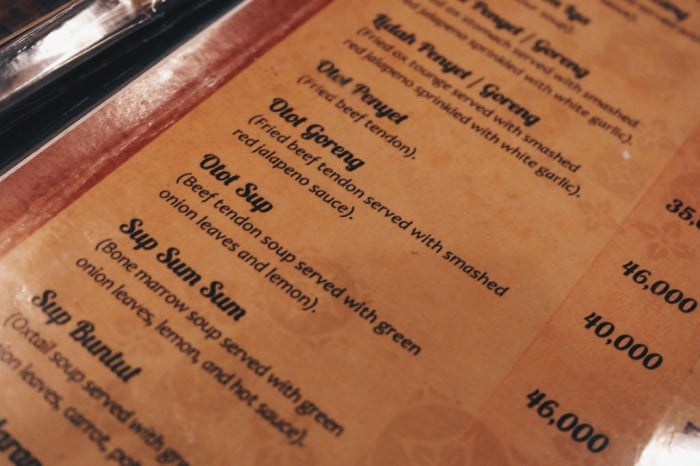 Sample dishes from the menu | Image credit: Kit Bayron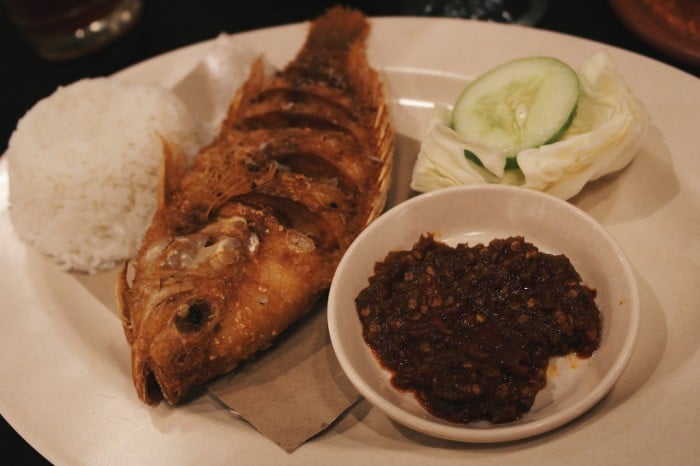 Ikan Nila Goreng with Sambal (Deep-fried Fish with Sambal) | Image credit: Kit Bayron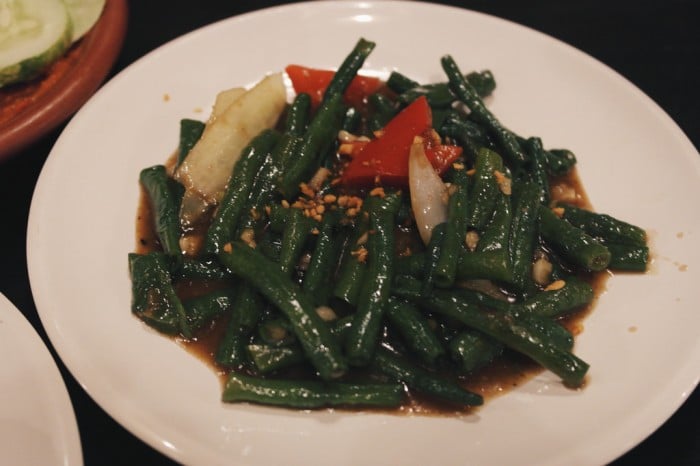 Tumis Kacang Panjang (String Beans with Oyster Sauce and Garlic) | Image credit: Kit Bayron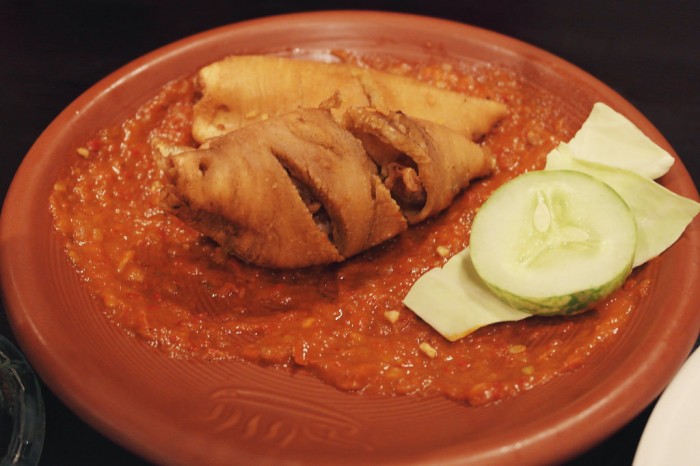 Cumi Goreng Tepung (Fried Squid Marinated in Flour) | Image credit: Kit Bayron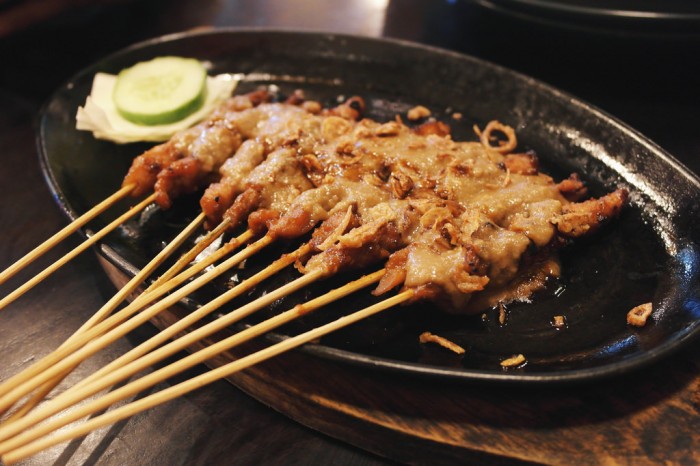 Sate Ayam (Chicken Skewers with Peanut Sauce) | Image credit: Kit Bayron
And some more personal food photos…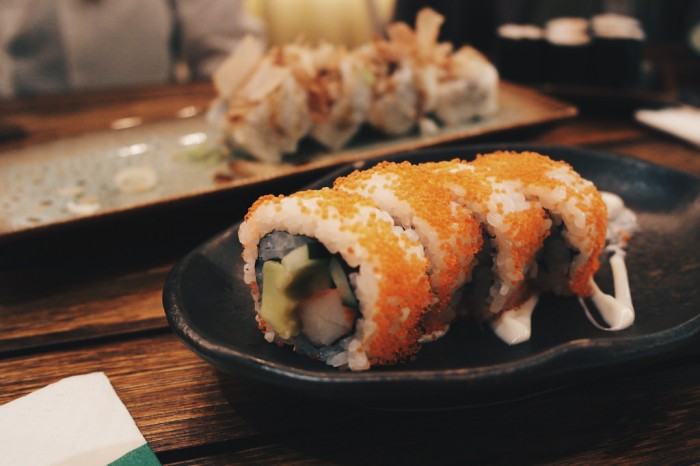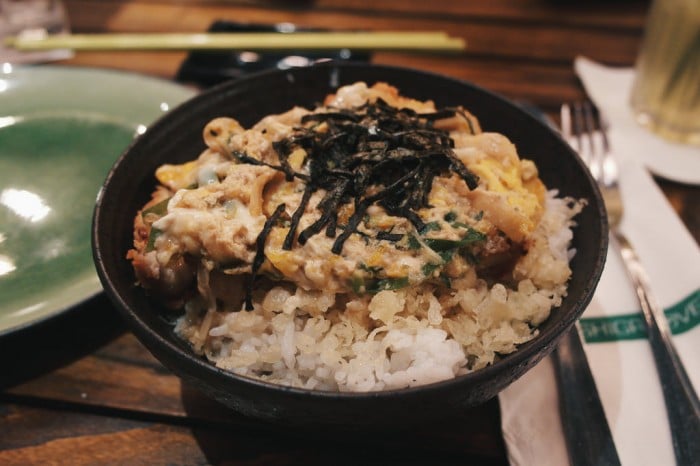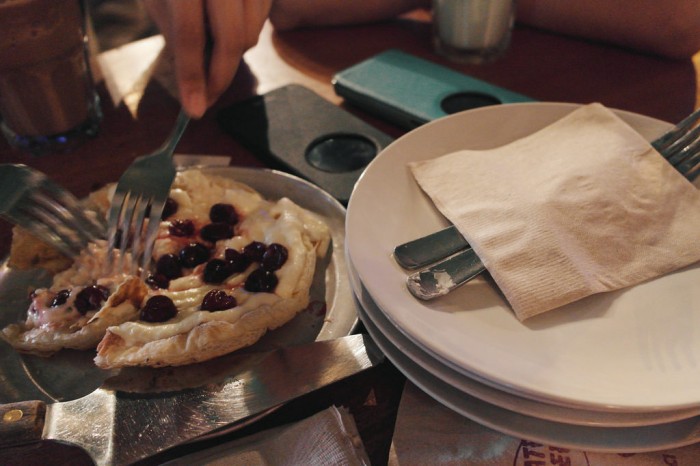 Image credit: Kit Bayron – Kit Bayron – Kit Bayron – Kit Bayron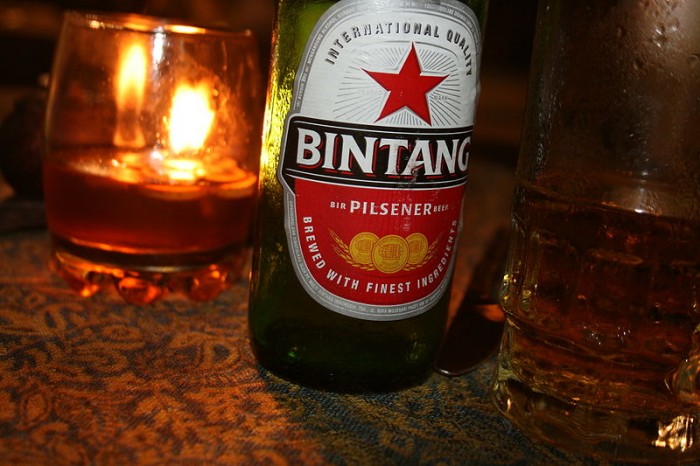 Image credit: Merbabu
Also read: 18 Reasons You Should Visit Indonesia
If these photos did not make you want to go to Jakarta and eat, I don't know what else would. One week was clearly not enough for me; so on my next Jakarta trip, I would definitely make sure to stay long enough to be able to discover and devour more dishes like these. Because just like the country's popular salad dish gado-gado (literally mix-mix), Indonesia is truly a hodgepodge–a melting pot of traditions, cultures, and of course, of cuisines!