As 2017 draws to a close, you're probably in deep thoughts about your travel plans for next year. Here's our suggestion: let 2018 be the year where you venture off to hidden gems and explore unique and up-and-coming cities. Dive into TripZilla's top destination picks, take your pick from our picks, and start your search for flight deals and accommodations!
P.S. While searching for places to stay, be sure to use HotelsCombined to find the best rates across travel sites in just one search!  
1. Sapporo, Japan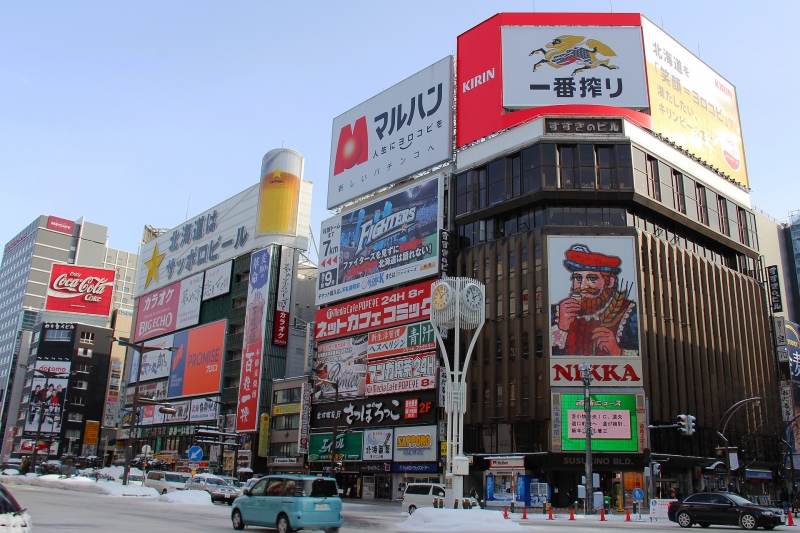 Hokkaido's capital and Japan's fifth largest city attracts flocks of visitors for its authentic slurp-worthy ramen, specially brewed draft beer and its breathtaking mountainous landscapes. Uniquely built based on the North American-style rectangular street system, this modern city does not prominently boast your atypical Japanese architecture. The best time to visit is undoubtedly in February during the highly raved Sapporo Snow Festival where you can witness elaborate ice sculptures skilfully crafted by global artists.
2. Taichung, Taiwan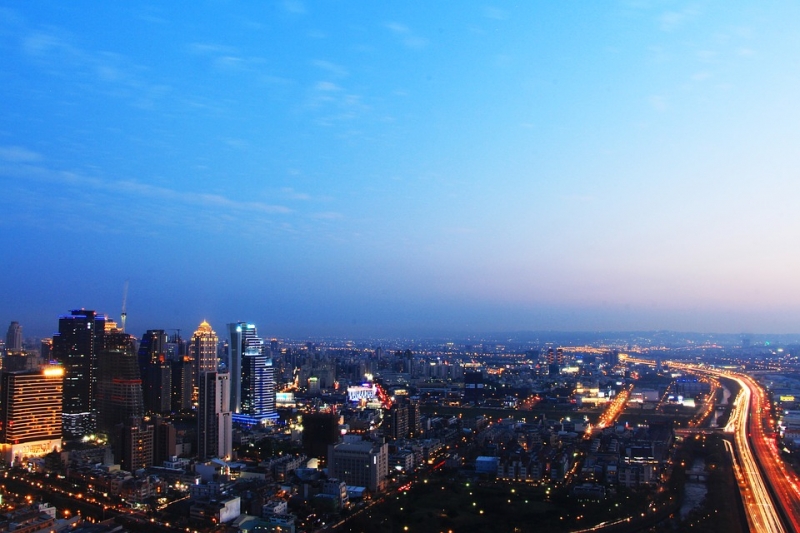 A plethora of attractions await you in Taiwan's second most populous city. Taichung seamlessly weaves in its yesteryear charms with a hip and modern cityscape, offering you the best of both worlds indeed. Admire the ornate Chenghuang Temple, the two-century-old Lecheng Temple and the iconic Chang Liao Family Shrine. Thereafter, saunter around downtown and get your loots from the popular Fengjia Night Market or the European-style Jingming Shopping District. Check out the Instagram-worthy Rainbow Village too and be sure to snap a ton of pictures. To beat the sweltering heat and humidity, sip on a thirst-quenching bubble tea while you explore the sights and sounds.
3. Daegu, South Korea
This metropolitan city exudes carefree vibes courtesy of its popularity with the youth and exchange students. Green spaces such as Suseong Lake, Apsan Park and Dalseong Park allow you to reunite with nature after tackling the bustling downtown district. History buffs would certainly be intrigued by the Bullo-dong ancient tombs and the Daegu Bangjja Brassware Museum. There is clearly something for everyone at Daegu!
4. Miri, Malaysia
Sarawak's thriving oil town is a fascinating place that's brimming with mouth-watering cuisines, sacred places of worship and surreal diving spots. Miri is the gateway to Gunung Mulu National Park, home to the intriguing Mulu Caves. MASwings provides direct flights from Miri to Mulu and you can be assured that this trip is very much worth it. The staggering collection of gigantic caves holds astonishing records such as being the largest cave passage in the world. A spectacular adventure definitely awaits you in Miri!
5. Chongqing, China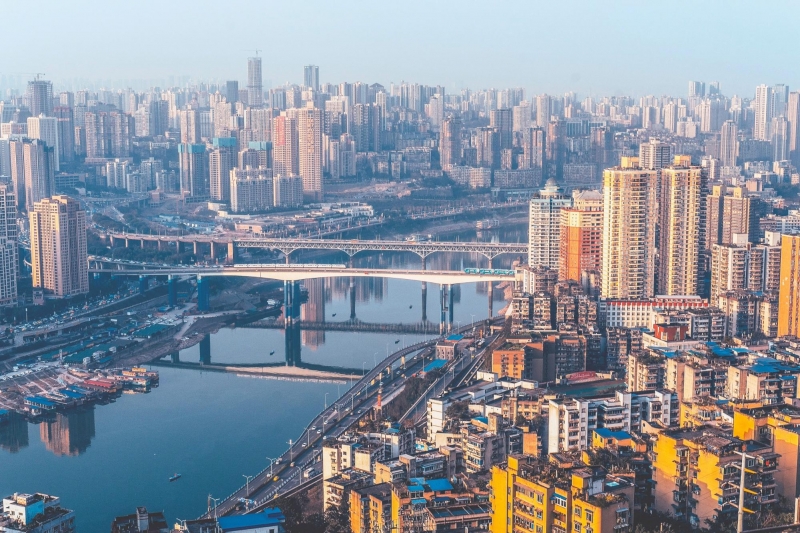 The fastest-growing tourism city in the world according to a study by World Travel and Tourism Council, Chongqing is a prime emerging destination. Posing as the gateway to The Three Gorges, this brilliant port city is also the embarkation point of the mighty Yangtze River. Aside from its alluring nature scapes, Chongqing is also renowned for its piping-hot cuisine that will get your taste buds craving for more.
6. Hua Hin, Thailand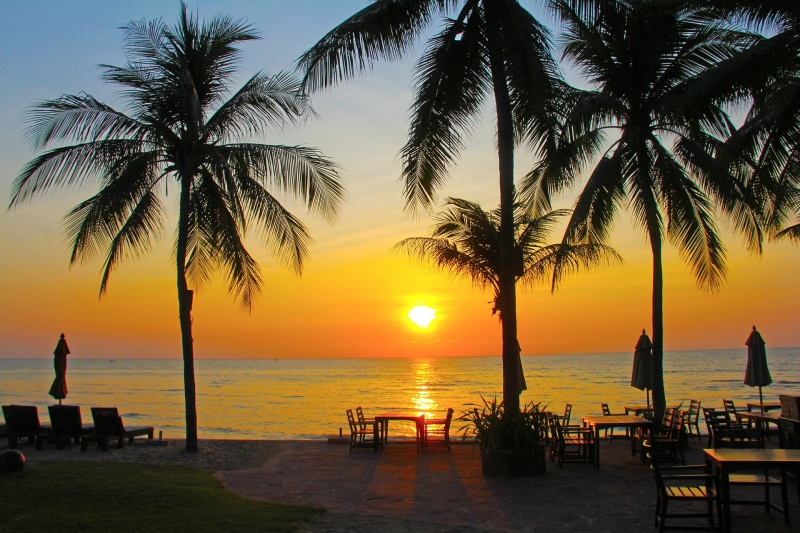 With crowds flocking to its more popular coastal counterparts such as Phuket and Krabi, Hua Hin offers a calmer escape from the constant hype of these commercialised towns. Replete with tranquil beaches, vibrant night markets and cool attractions like a mini Santorini, Hua Hin is a hidden gem worth journeying to from Bangkok or even Pattaya. Relax and retreat with some much-needed peace and quiet.
7. Siargao, Philippines
With SkyJet Airlines' recent launch of new flights to Siargao from Manila, there are more reasons to visit this premier surfing destination. There are a number of good breaks that attract all levels of wave-riders, with the signature break here known as Cloud9. If surfing is not quite your cup of tea, partake in a range of watersports or explore the enchanting lagoon of islets. Siargao is no doubt a tropical island paradise where you can marvel at crystalline waters and bask lazily on the golden shores.
Also read: Siargao for Non-Surfers: Travel Guide, Itinerary & Tips
8. Phu Quoc, Vietnam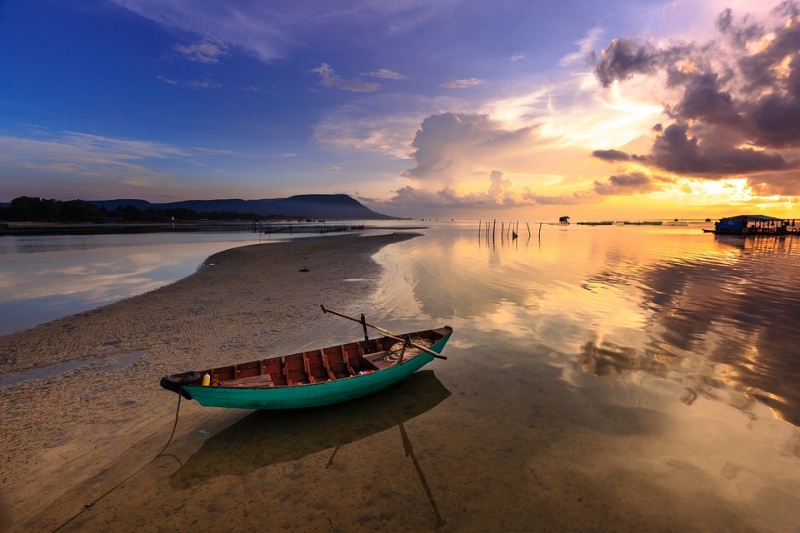 Also known as Vietnam's snorkelling capital, Phu Quoc has rapidly morphed from a sleepy backward coastal town to a prominent beach destination. The palm-fringed shores, evergreen rainforests and romantic sunsets are just some of the reasons why people keep returning here. The dining scene is equally enticing, from authentic Vietnamese fare to some of the freshest seafood all for you to indulge in.
9. Jaipur, India
Boasting an eclectic mix of royal palaces, magnificent forts and bustling bazaars, the Pink City of Jaipur has so much to offer. The regal architecture and the colossal forts serve as a resplendent reminder of the stunning bygone era of the Maharajas. After scaling some of these great forts, saunter around the local markets and purchase precious gemstones, bangles, blue pottery and intricate textiles.
10. Osaka, Japan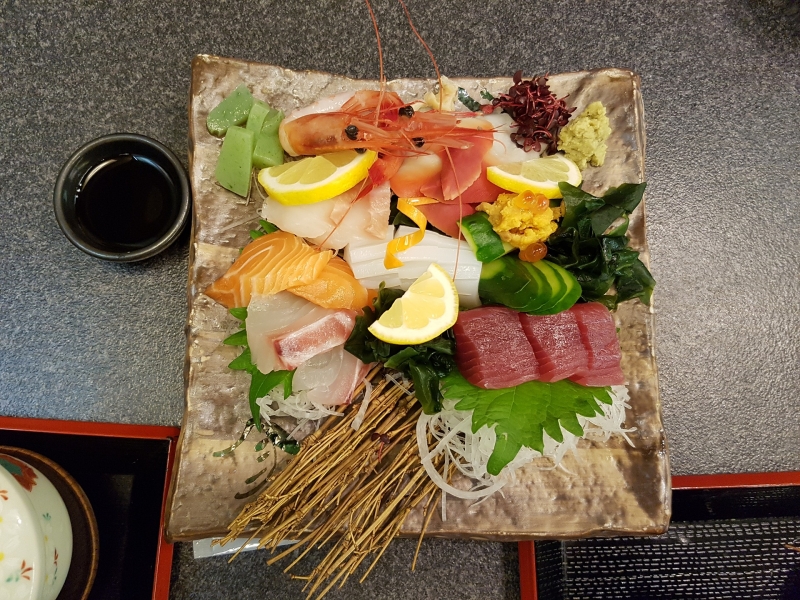 Dubbed "The Nation's Kitchen", it is not surprising to note that Osaka has played an integral role in establishing Japan's distinct culinary scene. A paradise for foodies, Osaka is home to a dazzling array of authentic Japanese cuisine from fuss-free street food (okonomiyaki and takoyaki galore!) to fine meals prepared according to Michelin standards. Be sure to include a trip to Universal Studios Japan for a whopping good time!
11. Broome, Australia
Broome's rugged natural beauty simply cannot go unnoticed. Located in Western Australia, this charming coastal city boasts expansive white-sand beaches and offers a glimpse into the vibrant indigenous culture. Whether you choose to ride a camel along the picturesque Cable Beach, chug a craft beer at Broome's Matso's Brewery or tuck into a decadent Mud Crab feast, Broome will leave certainly leave a lasting impression.  
Starting mid-2018, SilkAir will be running its direct flights to Broome, with a flight duration of just under four hours!
12. Greece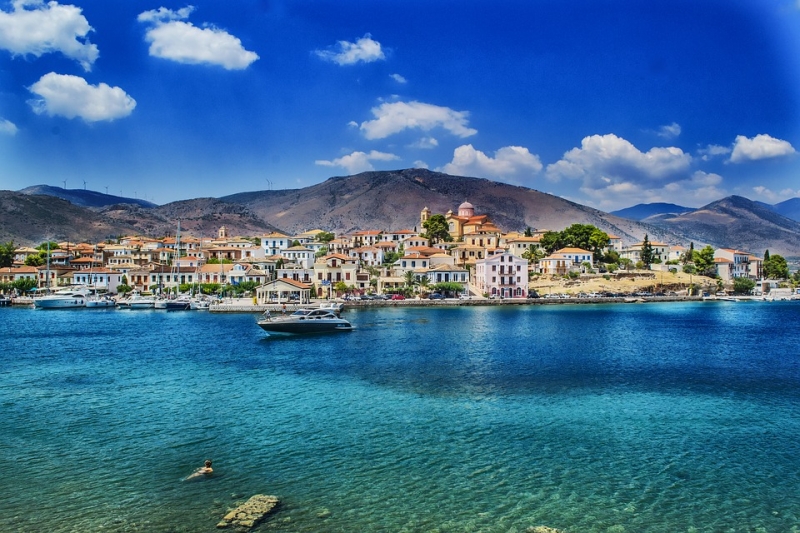 According to HotelsCombined, interest in Greece has increased tremendously over the last year, and that could partly be attributed to the launch of budget flights from Asia's major air hub, Changi Airport. With more than 6,000 islands and islets, Greece will always retain its charm and appeal as paradise on Earth. The breathtaking Mediterranean coastline, whitewashed facades, insanely gorgeous sunsets and ancient ruins will leave you awestruck. Take your pick from hotspots like Mykonos and Santorini or sail to more unique destinations such as Zakynthos, Hydra, Paros and Milos.
13. Portugal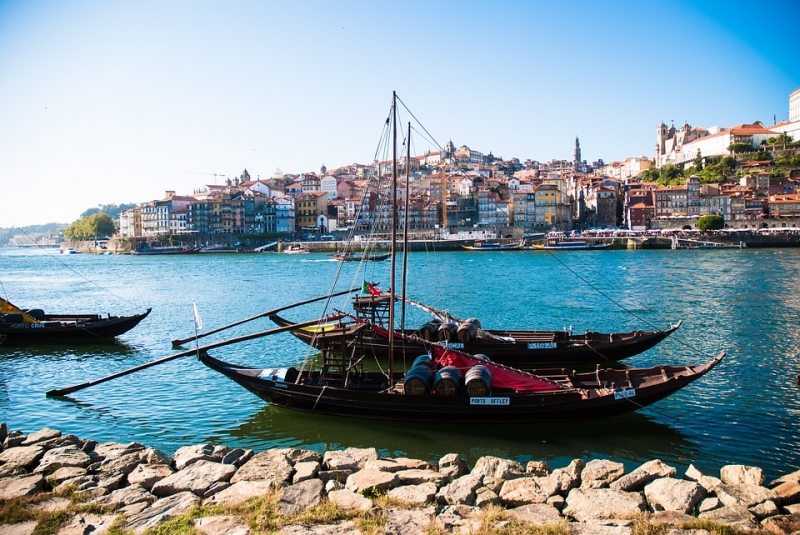 From wines, fabulous beaches and medieval architecture, Portugal certainly has them all. Spice up your European getaway and explore Algarve (laden with beautiful beaches), the quaint town of Sintra, Madeira for its dramatic natural scenery and Douro Valley, Portugal's quintessential wine hub. The nightlife here is vivacious too with a plethora of bars, pubs and clubs to let loose and party till the wee hours.
14. Rwanda
Family-friendly Rwanda is now one of East Africa's leading travel destination, showcasing extraordinary growth after being plagued by years of horrifying genocide. Starting from 1 Jan 2018, Rwanda will formalize a visa-on-arrival program for travellers all around the world. This makes travel plans so much easier! The must-do activity here is gorilla trekking where you can witness these mighty mountain primates in their natural elements. If you are a nature enthusiast, the national parks here will grant you the opportunity to reconnect with nature – minus the tourist hordes of course.
15. Qatar
This land of contrasts weaves together traditional cultural tapestry with modern cosmopolitan sophistication. The world-class capital of Doha boasts a burgeoning arts scene, features futuristic skyscrapers and is home to some of the most exotic souks. With regards to the culinary scene, dining in Qatar will be a gastronomical adventure from exquisite Middle Eastern cuisine to fusion fare. Without losing sight of its rich history, Qatar is thriving forward as a top-notch travel destination for all.
16. Nicaragua
Nicaragua is the land of impressive volcanoes and incredible lakes with a majority of their 19 volcanoes still active. Try your hand at volcano boarding if you are game for some adventure. Start your getaway by perusing the vibrant markets and indulging in fresh seafood! For sun worshippers, waste no time and head straight for the pristine beaches on the Pacific. The surplus of picturesque natural landscapes and gorgeous colonial cities make Nicaragua absolutely worthy of a trip.
17. Mongolia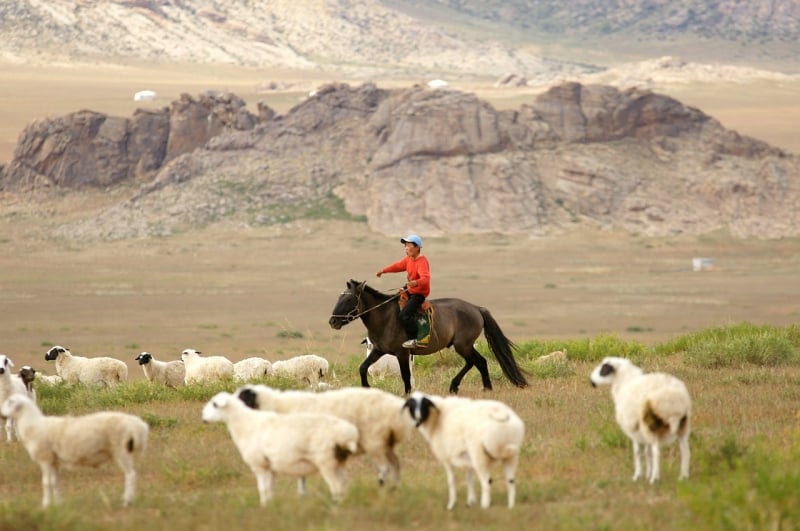 Mongolia prides itself on its pristine natural wildlife and landscapes. Home to vast deserts, steppes, and nomadic families that withstand the harsh climate and sleep in the traditional Ger, Mongolia is regarded by some as "Earth's last frontier". Even in Ulaanbaatar, Mongolia's capital, the pace of life is a lot slower than other cities, allowing you to actually catch a break and not get entangled with the effects of modernisation. Outside the city, you can embrace the great outdoors and revel in the deep sense of calm.
18. Tunisia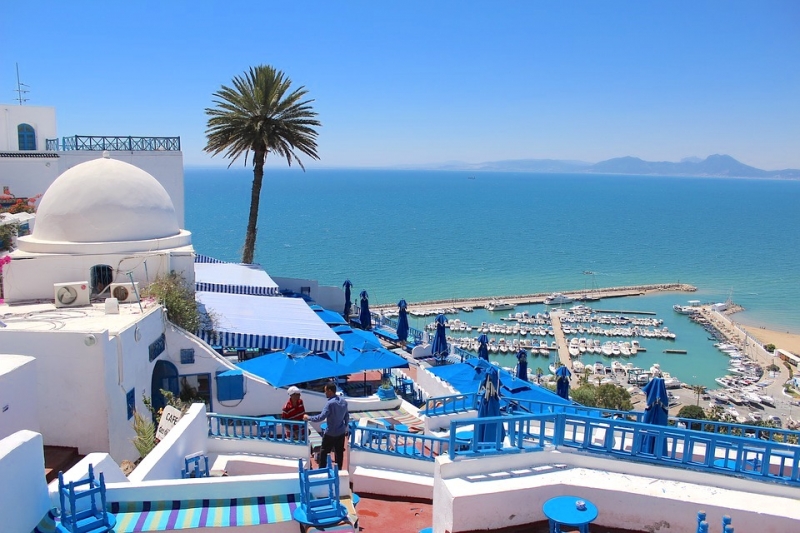 Tunisia has long been a mysterious destination with many not quite knowing what to do or see in this Mediterranean gem within North Africa. The country's capital, Tunis, is notably one of the greatest and wealthiest cities in the Islamic world. Mosques, lavish palaces, mausoleums and madrasahs (religious schools) dot the country, testifying to its strong Islamic foundation. Whether you opt to check out the glorious Sahara, chill by the beautiful beaches or simply wish to saunter around the historical towns, Tunisia will leave you pleasantly surprised.
These 18 destinations are all optimal for different reasons, depending on individual preferences and travel purposes. Best be sure there is something on this list that can kick off your 2018 travel plans in the right direction!