Malaysia is a favourite weekend getaway location for many of us. It's cheap, super accessible and we're just spoilt for choices with so many different places we can jet off to. But when it comes to planning a getaway there, we often just mindlessly settle for popular destinations such as Penang, Genting or Johor Bahru. No doubt these cities are amazing, but isn't it puzzling how most of us overlook the other 271456 destinations in Malaysia? One of which is this charming, underrated gem in Eastern Malaysia – Kuching.
Located on Borneo island, Kuching is the capital city of Sarawak. It has the perfect blend of both modern and colonial vibes, and delivers a kaleidoscope of cultures, wildlife and cuisines. Despite being a small city, it has so much to offer that it's going to overflow your itinerary with thoroughly enjoyable experiences. And here's why you should give it a shot for your next weekend getaway. (If you have more time to spare than just a short weekend, Kuching also makes the perfect base to explore the rest of Sarawak and Eastern Malaysia.)
1. They have the best laksa ever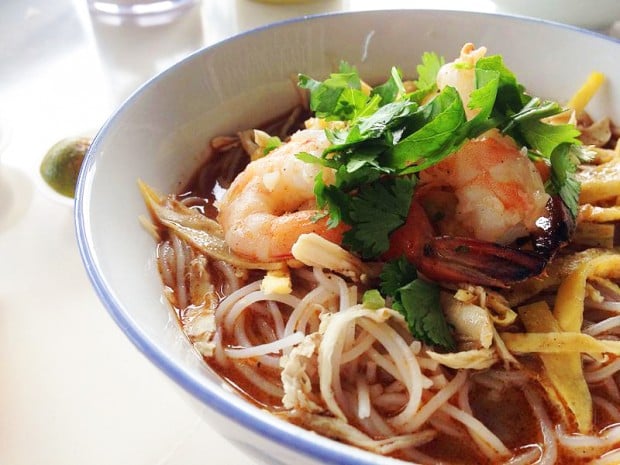 Image credit: Jhlam79
This was my first meal when I arrived in Kuching and boy, did it raised the bars for the food for the rest of my trip, which by the way, didn't disappoint (you'll find out more later). Sarawak Laksa is nothing like the usual Laksa we have in Singapore. It's moderately spicy and incredibly flavourful, with fine mee drenched in a generous serving of hours-brewed chicken and prawn broth. Topped with plenty of ingredients and a squeeze of lime, it makes the perfect bowl of Sarawakian heaven.
2. A Santubong river cruise by the sunset is just breathtaking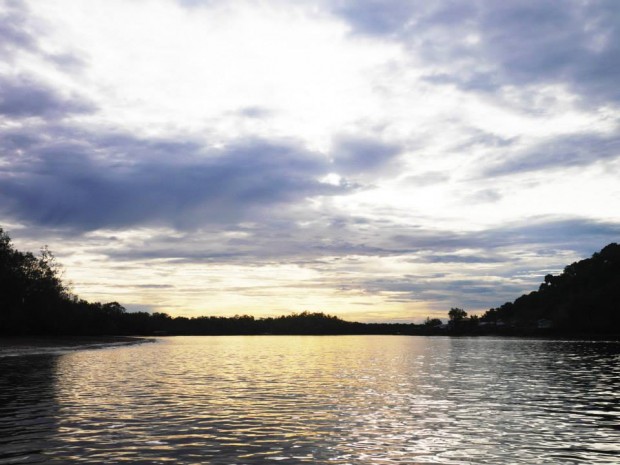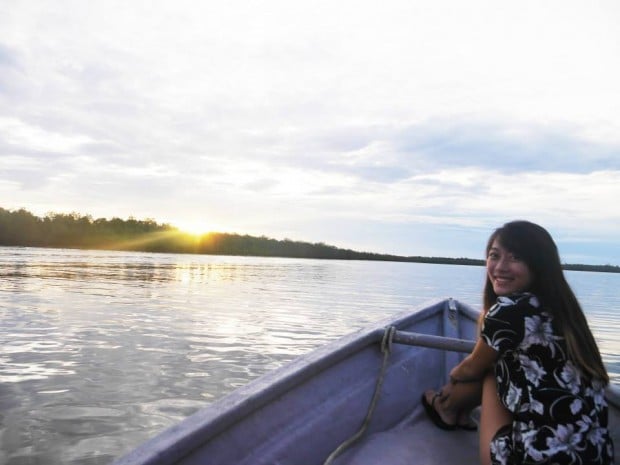 This is probably the most unforgettable experience of my Kuching trip. The cruise begins at the mouth of Santubong River, which is towered over by the majestic Mount Santubong, lasting around two hours and into the spectacular sunset.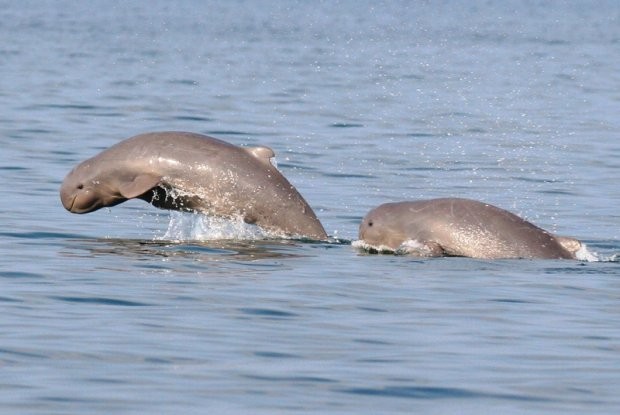 Image credit: WWF
We were brought to sight wildlife up close in their natural habitats – Irrawaddy dolphins, Proboscis monkeys, and even crocodiles lazing on the mangrove-lined river banks (plus getting paranoid by misleading wooden planks floating in the waters). Truly an eye-opening and enthralling experience.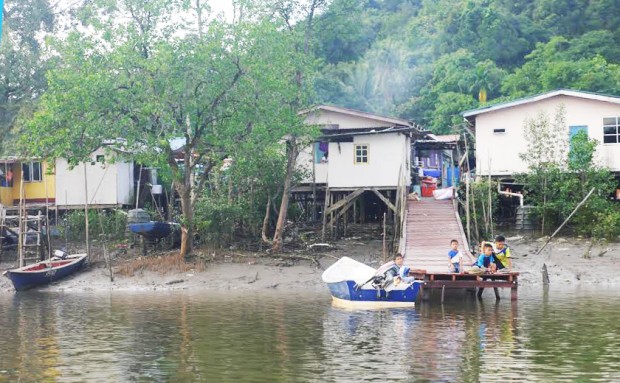 The cruise also brought us along the line of traditional fisherman villages on stilts, giving us a peek into the fishermen's idyllic activities, wooden homes and their adorable little sampans parked in front of each hut.
3. Sarawak Cultural Village will teach you more things about Malaysia than your history lessons ever will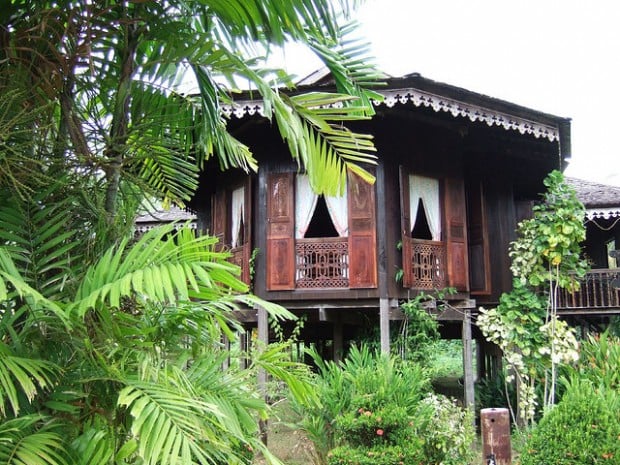 Image credit: Ben Sutherland
Image credit: Easturia
Tucked away at the foothills of Mount Santubong, Sarawak Cultural Village, which is also known as 'The Living Museum', showcases the heritage and lifestyle of olden days Sarawakians. It portrays the impressive cultural diversity within a single village, and how each of these different tribes – Orang Ulu, Bidayuh, Iban, Melanau, Chinese and Malays – lived their lives in the past.
Roam around the village and you'll see natives casually carrying out all sorts of olden day activities like frying local crackers, weaving batiks, or simply lazing around.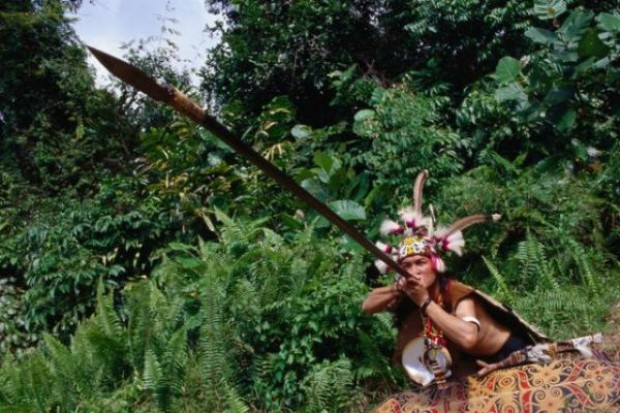 Image credit: Joseph Tawie
I even got to try shooting arrows from authentic traditional blowguns! But of course that isn't me; not anywhere close as all I got were five misses.
4. Rainforest World Music Festival – one of Malaysia's largest musical events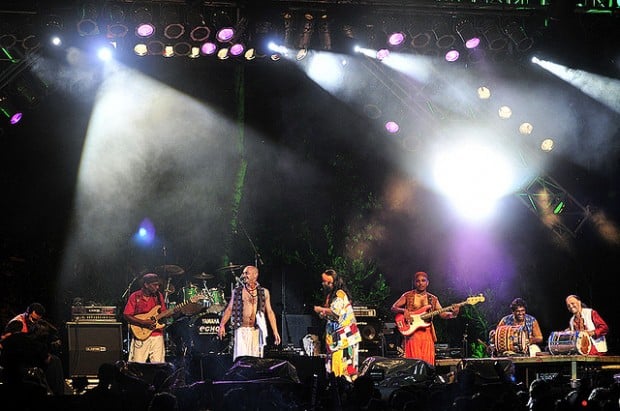 Image credit: Irwandy Mazwir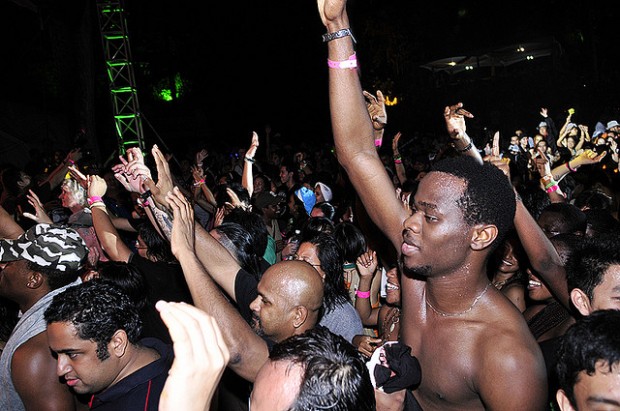 Image credit: Irwandy Mazwir
Rainforest World Music Festival (RWMF) is a unique annual festival nested in the jungle of the Borneo Island, in Sarawak Cultural Village. It gathers musicians and party-goers, both indigenous and from all over the globe, to groove along to beats of diverse musical styles, from common contemporary electronic instruments to primitive drums and bamboo angklungs.
On top of the smashing beats, local craft shops, daytime workshops and food stalls are also scattered all over Sarawak Cultural Village during the festival. Time your trip to Kuching in August if you wish to experience this festival of a lifetime.
5. Semenggoh's semi-wild orangutans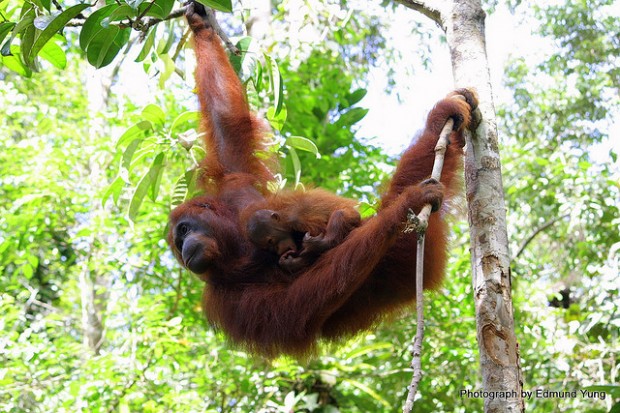 Image credit: Edmund Yung
Semenggoh Wildlife Rehabilitation Centre houses wildlife animals that have been captured or injured. The highlight of Semonggok is Borneo's most famous residents, the orangutans. They roam and swing around freely in the forest reserve and occasionally come closer to the viewing platform during feeding time.
Note that they're nothing like our favourite Ah Meng from Singapore Zoo. One of the rangers in the centre had lost his toe after being bitten by one of the orangutans. While observing their primate activities upclose can be really exciting, remember to stay cautious and not monkey around!
Also read: 10 Things to Do in Sarawak
6. Mount Santubong offers a spectacular hiking experience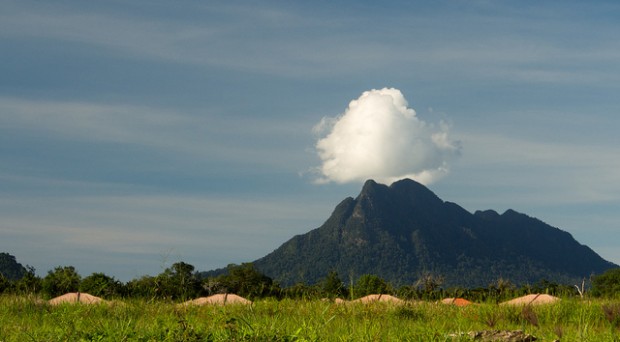 Image credit: Dustin Iskandar
Trekking Mount Santubong offers a challenging yet extremely rewarding hiking experience. Though a moderately steep climb, the trail is well paved and hiker-friendly. Along the exciting woodland paths and dense jungles are astounding sceneries, picturesque creeks and even a beautiful waterfall at the end of the trail, doubling up as a cool bathing pool to soothe yourself after an arduous climb.
View from the summit of Mount Santubong: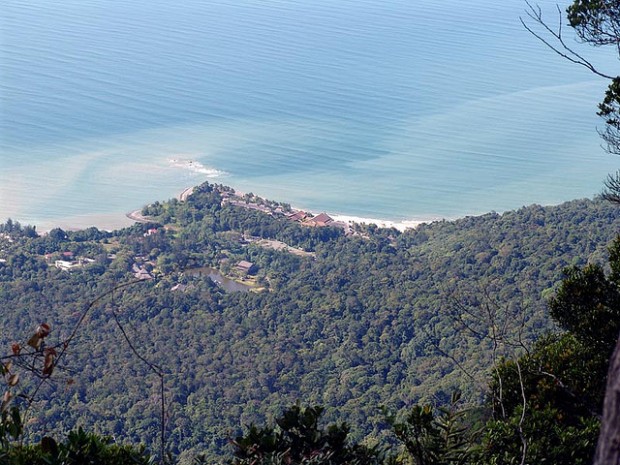 Image credit: Robert Tyabji
7. Meow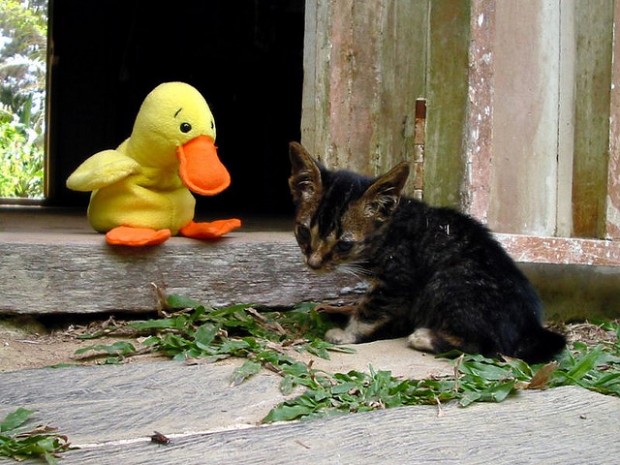 Image credit: Ducky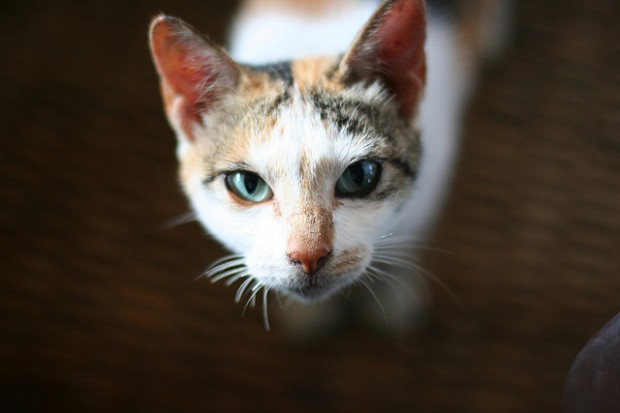 Image credit: Colin Charles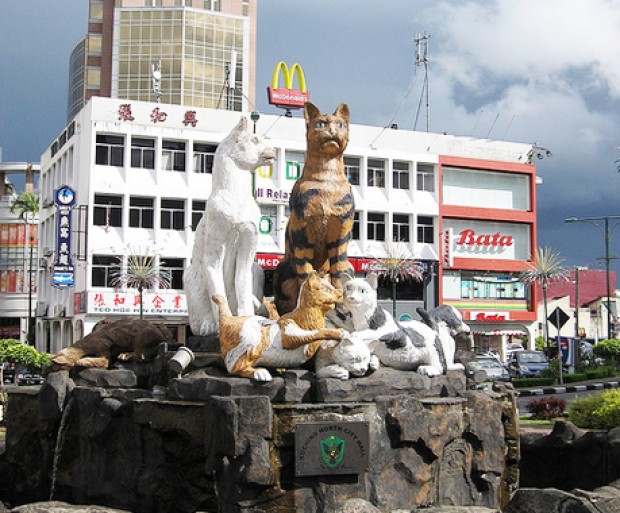 Image credit: Stefan Krasowski
Kuching literally translates to 'cat' in Malay, and that probably explains the abundance of cats in this fascinating city. So cat lovers out there, rejoice and pack your bags to this city of cats now! There is even a Cat Museum in Kuching, with everything inside decked in all things feline, including an Egyptian mummified cat.
8. Getting to experience authentic kampong lifestyle at longhouse homestays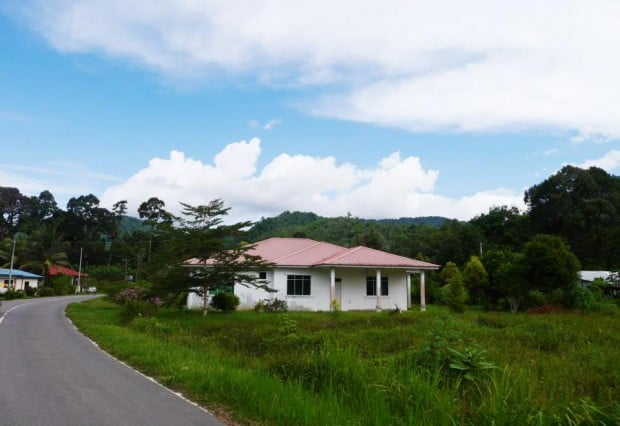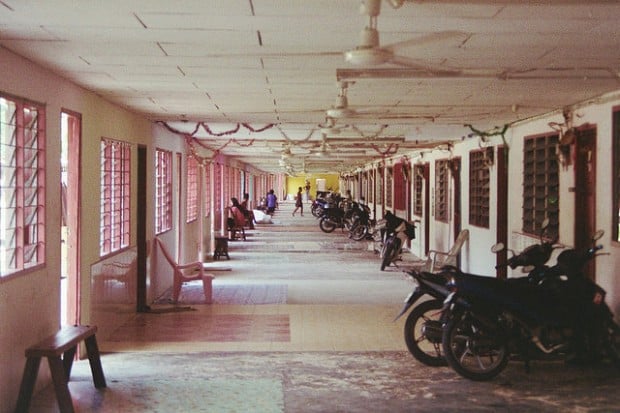 Image credit: miriashikin
How else are you able to thoroughly experience first hand the Sarawakian culture other than having a homestay at their authentic kampong village? Kampung Mongkos Homestay provides a once-in-a-lifetime opportunity for travellers to experience an exotic and hospitable atmosphere while living in the heart of the Bidayuh community. The longhouse at Kampung Mongkos is also one of the remaining Bidayuh longhouses in Sarawak.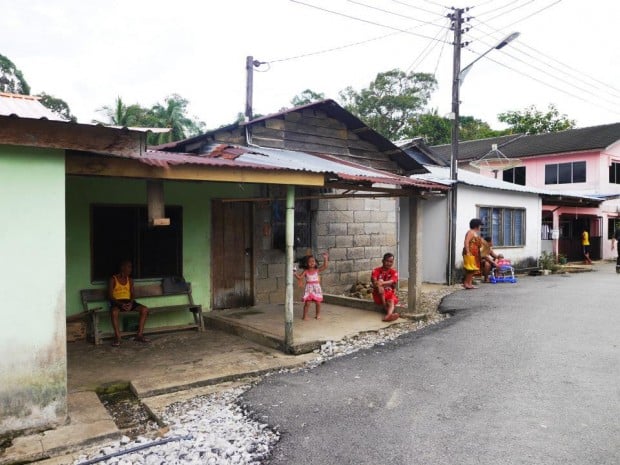 Though I didn't get the chance to have an overnight stay here, spending half a day in this homely village was sufficient for me to feel the warmth and neighbourliness in this cosy community. The close-knit locals were amiable and it was simply enjoyable observing them in their laid-back lifestyles.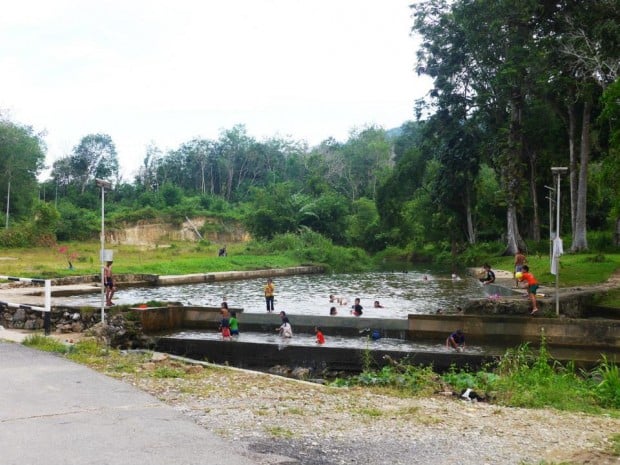 Here's the neighbourhood's favourite "swimming pool", where kids of all ages gather together daily and frolick their afternoons away in the cooling river water. For an even more memorable kampong living experience, do not hesitate to join them for a dip!
9. Their local food? To die for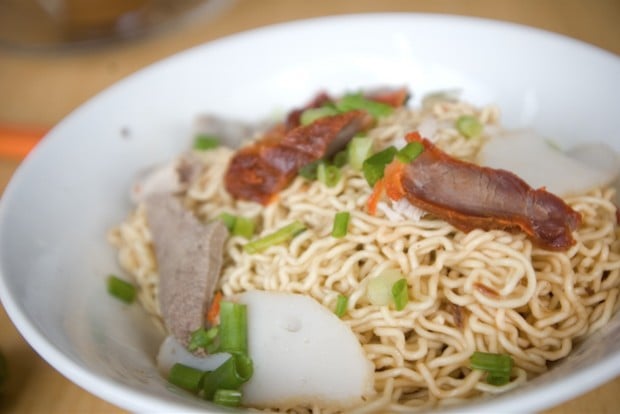 Image credit: Jonathan Lin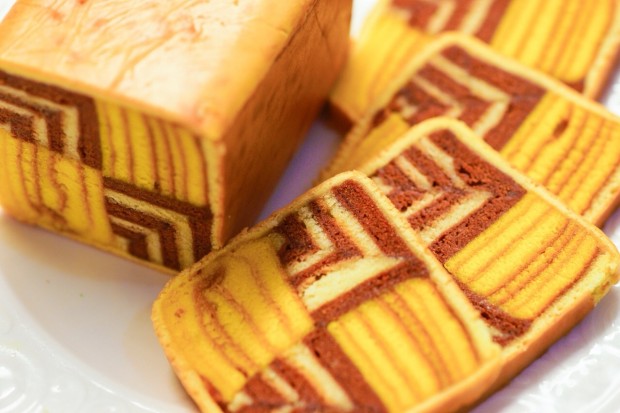 Image credit: mohdrais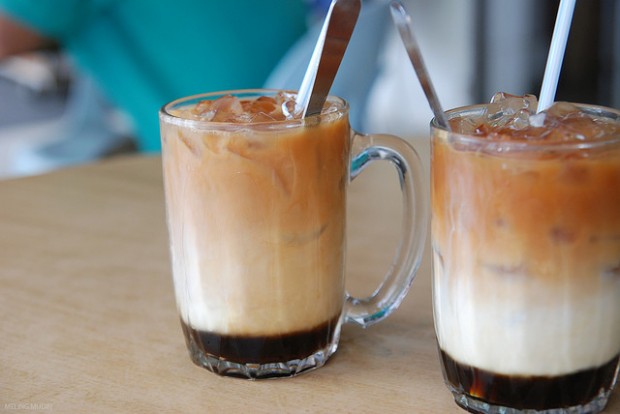 Image credit: Mel Mudin
Besides the legendary bowl of Sarawak Laksa, the rest of Kuching's food is beyond delectable. Many often compare Kuching to Penang, Malaysia's other food heaven, and to be honest, it's difficult to conclude a clear winner.
Some of its most famous dishes include Kolo Mee, Sarawak layer cake, bamboo chicken, three layer milk tea, FIVE layer milk tea (with additional cendol and grass jelly), Sarawak popiah, and lastly, this exotic looking vegetable called Midin, which is not available anywhere else outside Kuching.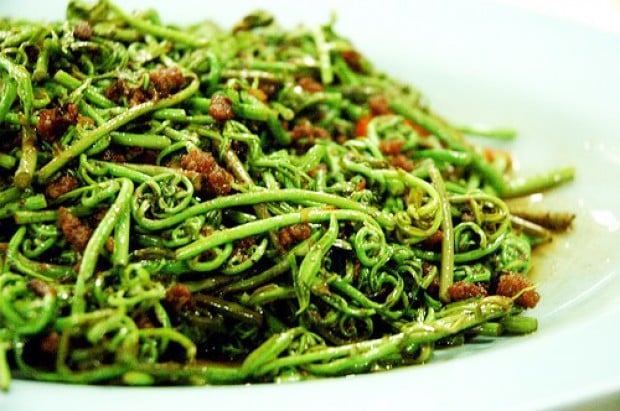 10. It's one of the safest and cleanest cities in Malaysia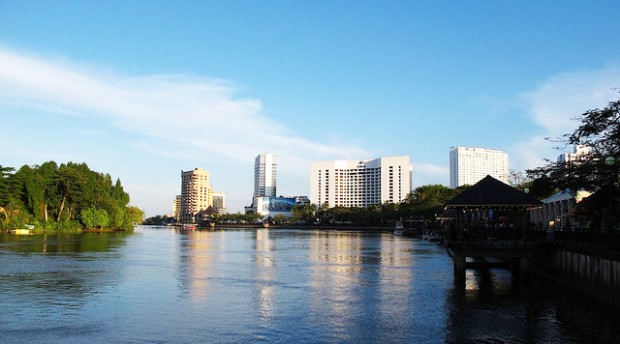 Image credit: Li Tsin Soon
Kuching is probably THE cleanest and safest city in Malaysia, making it one of the region's most livable cities. It's a killjoy when concerns about a city's safety and law enforcements restrict you from fully enjoying your travel adventures. Kuching, however, will strip your mind away from such worries as it not only is a safe and clean city, the locals are extremely courteous as well. According to our tour guide, it is almost impossible to catch the sound of horns on the road as people here are simply too patient and civilised!
It's time to plan your weekend getaway to Kuching!
As the unmissable Rainforest World Music Festival is held on 7th to 9th August 2015, it's the perfect time for you to start planning for this getaway. Start searching for the best airfares and flight promotions available and you'll soon be on your way to experiencing the great wonders of Kuching!
A huge thank you to Tourism Malaysia for this incredibly amazing and hospitable travel opportunity to discover the beautiful Kuching city.