When people talk about Japan, everyone knows the famous three — Tokyo, Kyoto, and Osaka. Without a doubt, they provide great experiences but do you also know that Japan also boasts a lesser-known but equally exciting prefecture called Niigata?
With its breathtaking natural splendour (we're talking about vast mountains, ski resorts, and beaches), unbelievably fresh seafood (thanks to the Sea of Japan), long and rich history of rice production (and hence, sake), authentic Japanese culture, and countryside hospitality, Niigata is a place that any Japan enthusiast should definitely visit. And what's best, it's just a two-hour train ride away from Tokyo!
Tip: To maximise your days in Niigata, consider renting a car to get around and save time. Niigata is known for its scenic drives with views of open rice fields, the Sea of Japan coastline, as well as mountains — and even though the prefecture is considered a countryside, roads are smooth as butter and perfect for a self-drive trip! We recommend Nippon Rent-a-Car, one of the most famous car rental services in Japan, with convenient online reservations available on its English website and a multilingual help desk.
Kikkawa Salmon Shop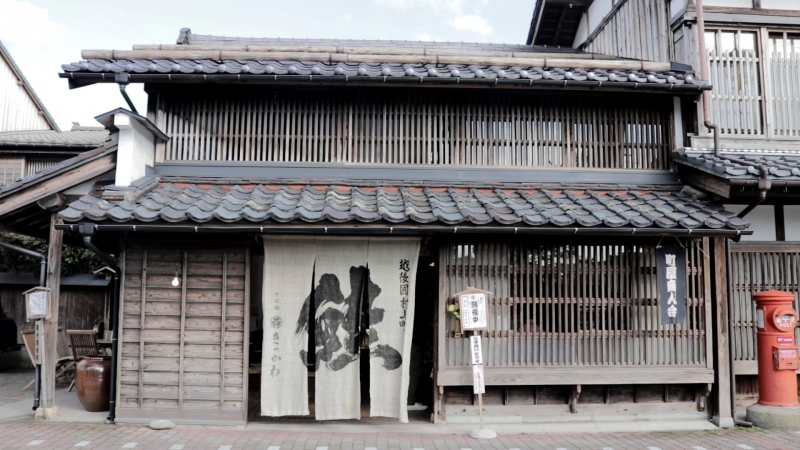 For centuries, the City of Murakami in Niigata has been known throughout Japan for its salmon. In fact, salmon is such an important part of the city that they are known to have 100 different recipes for preparing salmon! To get a glimpse of the salmon scene here, there is no better place than the Kikkawa Salmon Shop.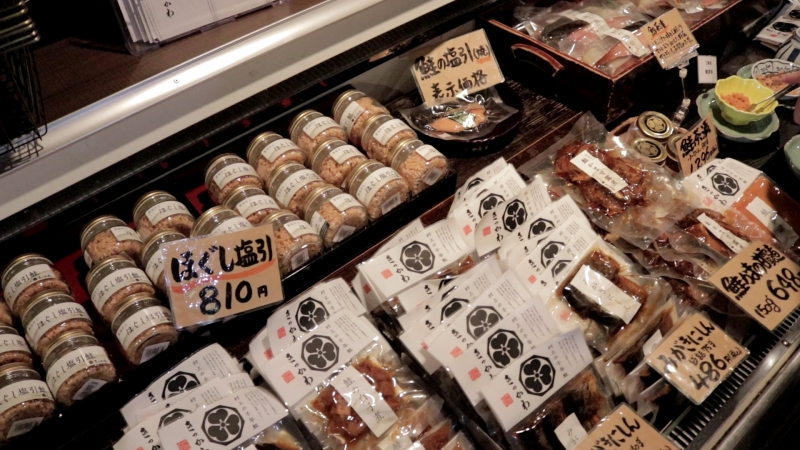 Be ready to spend a fair bit of time here, because when you first enter the Kikkawa Salmon Shop, you will be spoilt for choice by the myriad of salmon products that they offer.  But more interestingly, if you visit the inner part of the shop, you will get a chance to see Kikkawa's magnificent salmon 'processing' area, where rows of fishes are displayed and hung up to dry.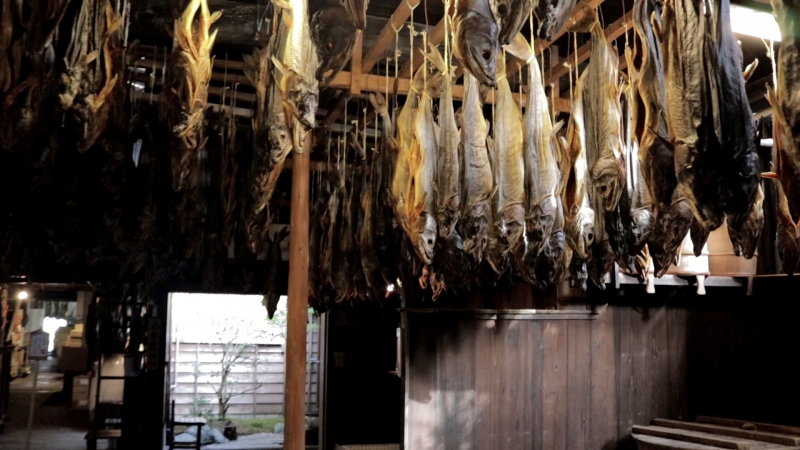 After being soaked in salt, the salmon will be hung to dry here for over a year before they are sold! This preservation method ensures that the salmon will retain their natural flavour after the process is complete.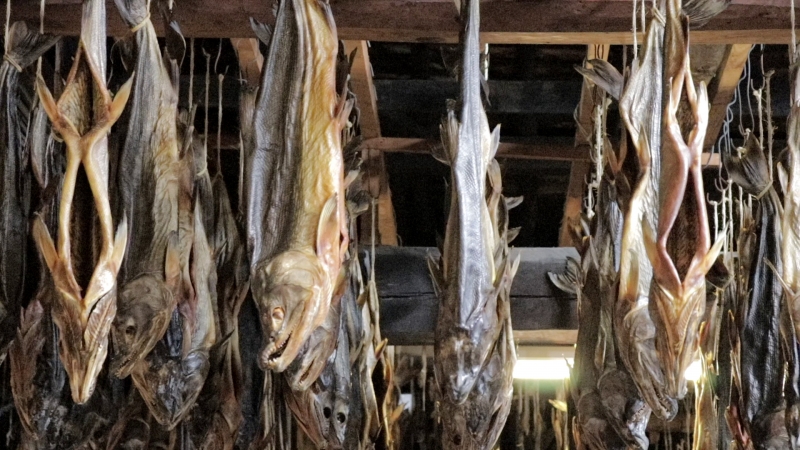 While this presentation looks a little unpleasant, there is actually a very important reason behind the way these salmon are displayed: respect. Firstly, the salmon are cut in two cuts instead of one, to prevent them looking similar to a samurai's suicide ritual, that is, seppuku. Secondly, these salmon are not hung by the neck like a criminal — instead, they are hung by the tail. These steps are carried out as a sign of honour: The people of Murakami recognise that their livelihoods are blessed by these salmon, and hence they are handled honourably, even in death.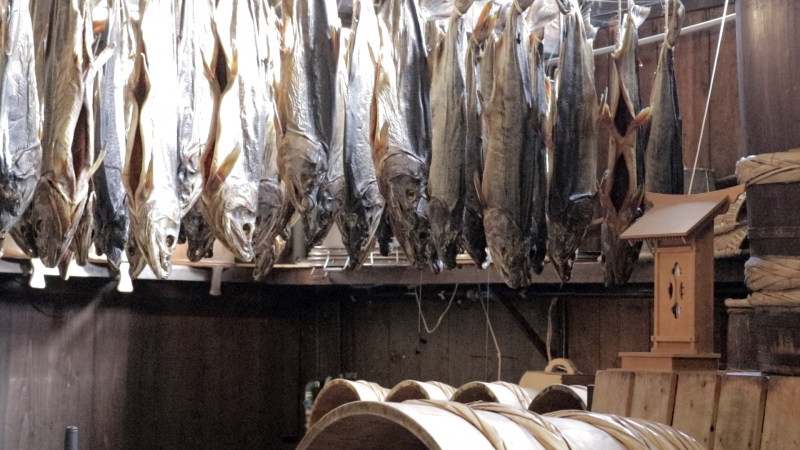 So, next time when you're here, don't be afraid to take pictures with the salmon!
Sasagawa Nagare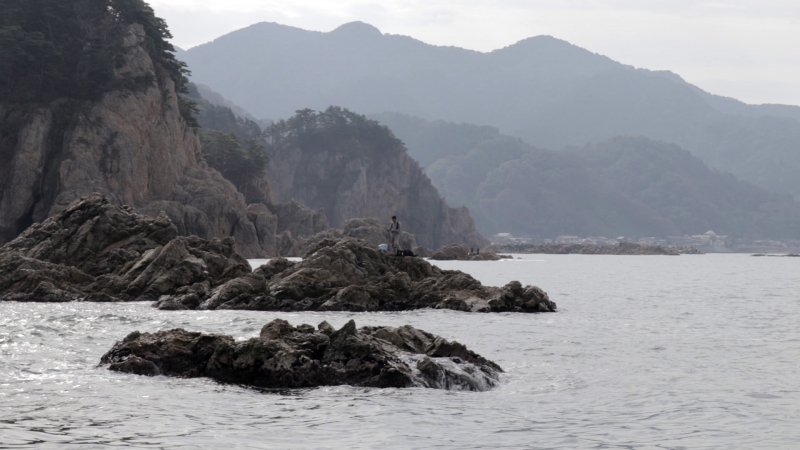 Other than rice and sake, Niigata is also famous for its seafood. If you'd like to know why, Sasagawa Nagare is a must-visit. Here, you'll get a glimpse into the lives of the local fishermen and hop on one of their boats for an exciting tour around the magnificent Sasagawa Nagare coastline.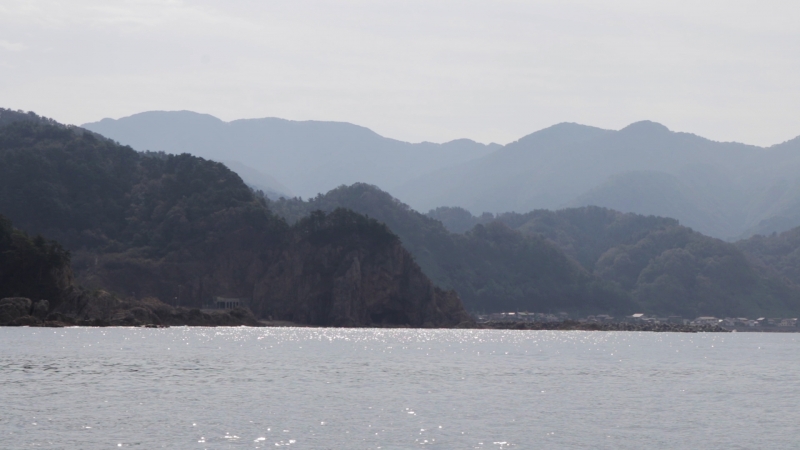 Here's a little tip: when the fishermen start handing out Calbee Prawn Crackers, remember not to eat them all for yourself. Try holding one out from the boat and get ready for an exciting and wonderful spectacle of fast-swooping seagulls!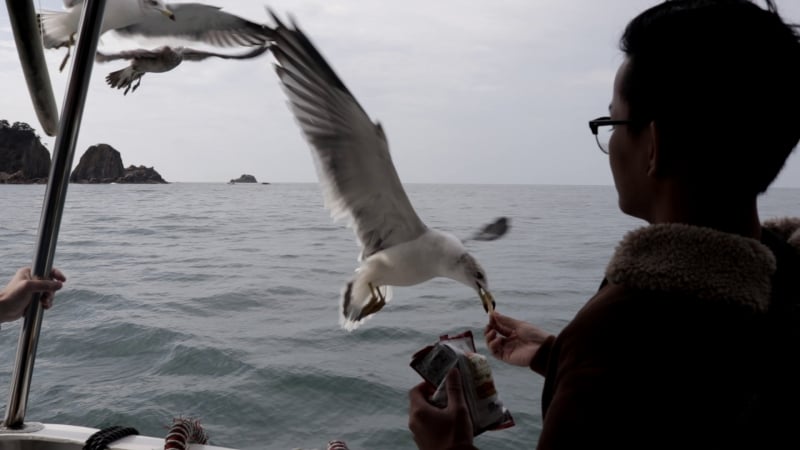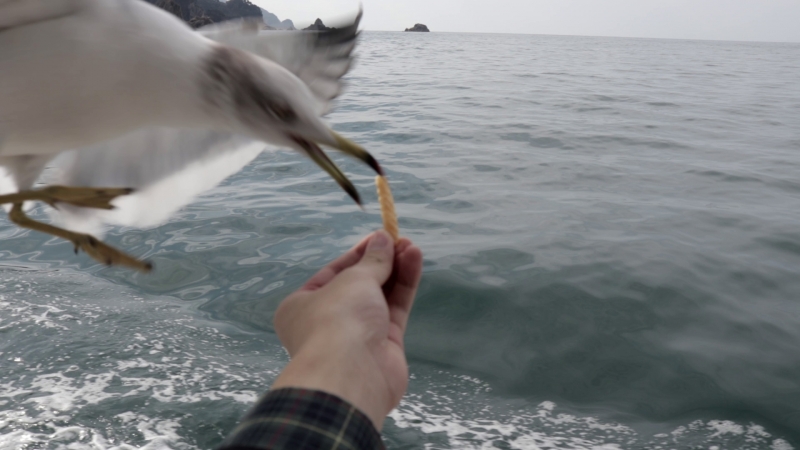 Once you're back on dry land, treat yourself to the freshest catches of the day. A small shop by the side of the coast will fulfill all your fresh seafood cravings. And if you loved the Kikkawa Salmon Shop, you can also get a rather cute and unique soft toy in the shape of dried salmon here!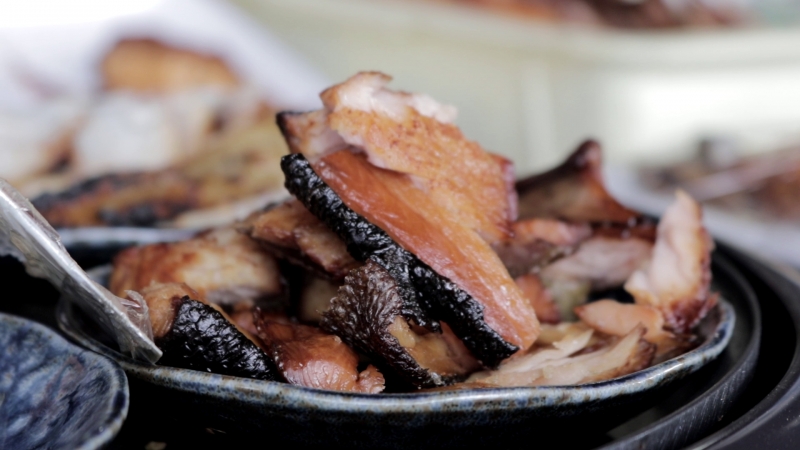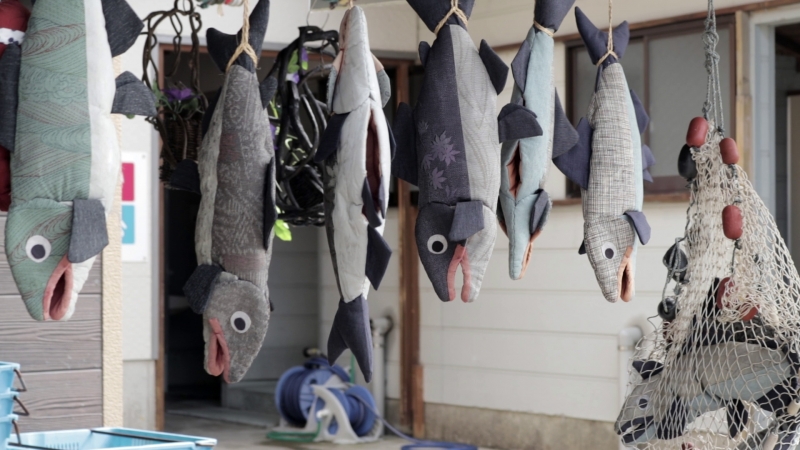 Shirone Grape Garden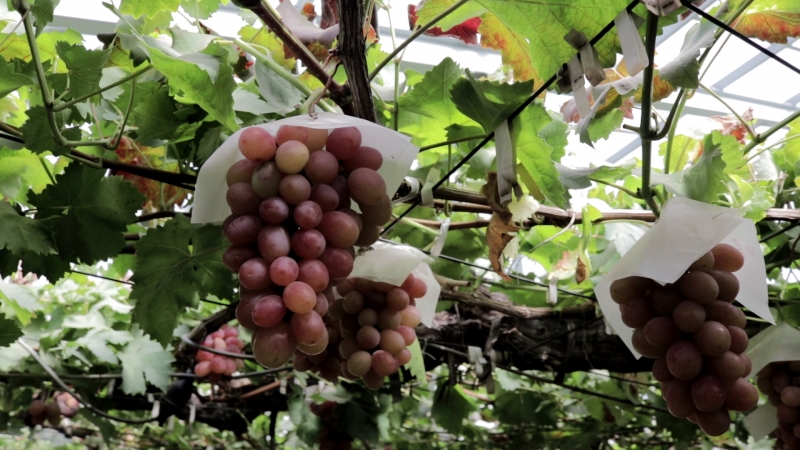 When you think that it can't get any better than rice, sake, and seafood, Niigata surprises you again with their quality grapes. They produce one of the freshest organic fruit produce in Japan and if you're up for a fruitful adventure, Shirone Grape Garden should definitely be on your list.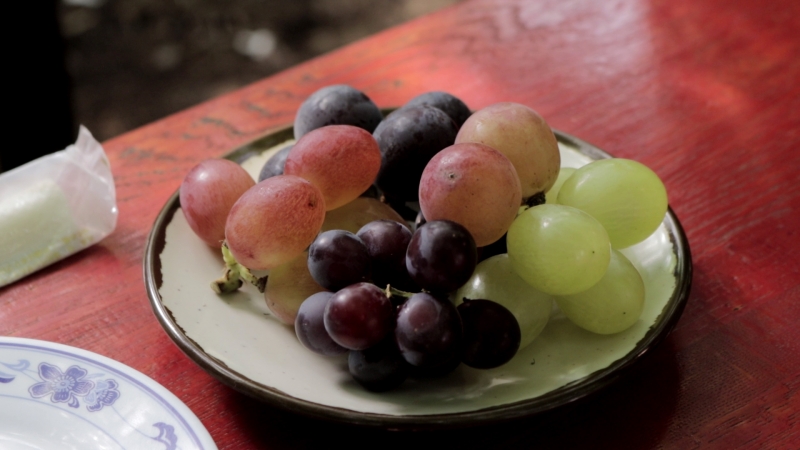 While grape-picking is surely the highlight at Shirone Grape Garden, you can also pick other fruits like strawberries, pears and blueberries! Moreover, you can also opt for an all-you-can-eat buffet of fresh grapes or strawberries. Imagine that!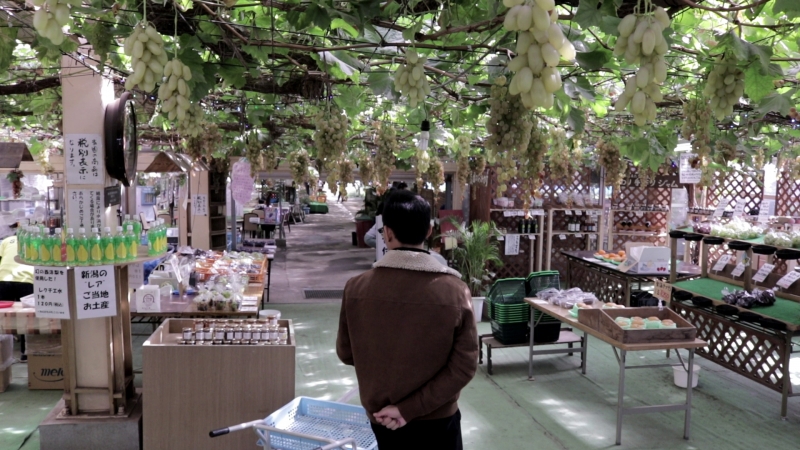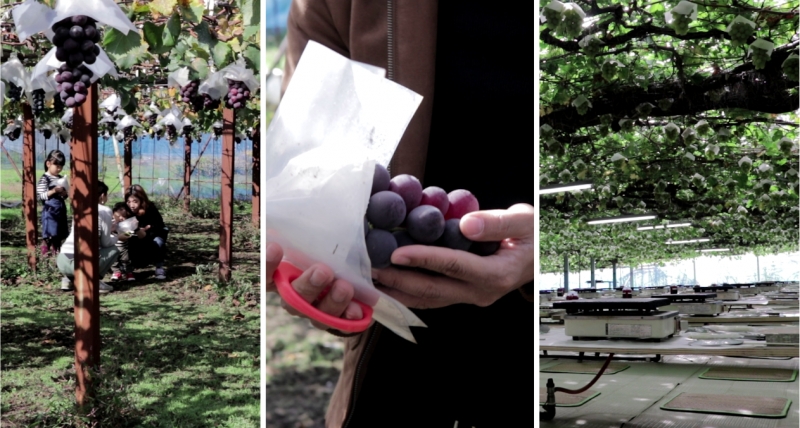 And if that's not enough, the garden also offers a barbecue area for a hearty, meaty meal with your family and friends. For kids, you can also bring them to the goat-feeding area near the barbecue tables for a memorable experience interacting with the local goats.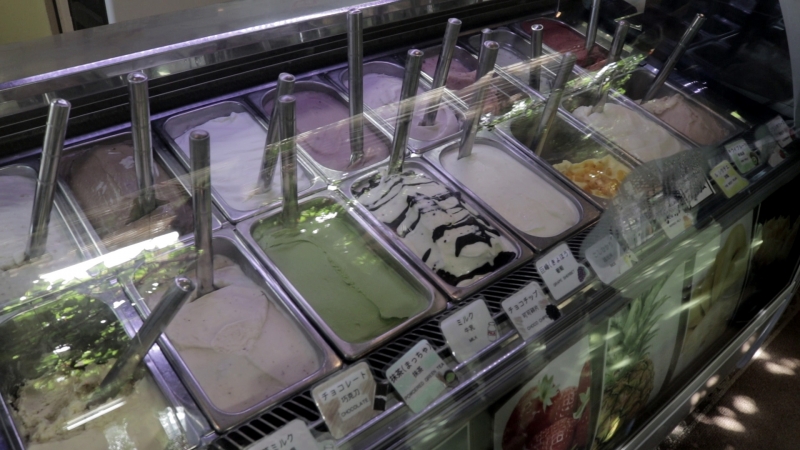 And before you go, do not give the gelato stand a miss. Out of the many mouth-watering options, we recommend giving a go at the incredibly fresh fruit sorbet and the ever famous Japanese rice gelato. Guaranteed to be worth every yen!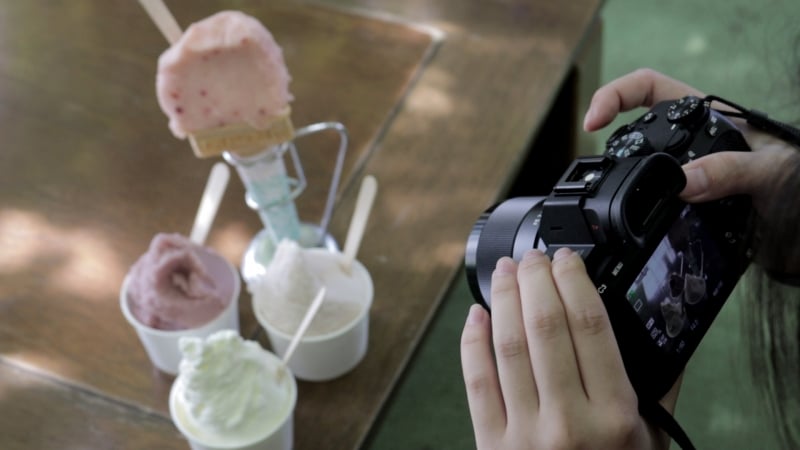 Ponshu-kan Sake Museum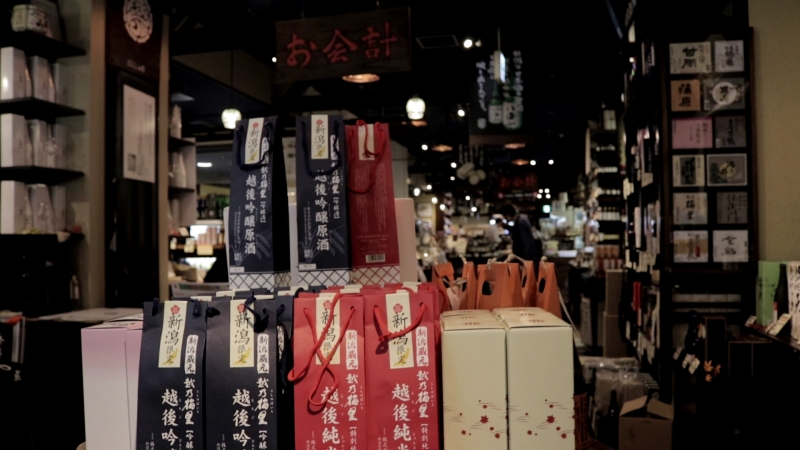 As the second largest rice producer in Japan, Niigata is famous for its long history of rice cultivation, and hence its alcoholic by-product: sake. If you enjoy sake, you need to drop by this sake shop and museum!
Before browsing the shops, however, why not head straight down to the famous sake-tasting corner of the museum? With over a hundred different sake types to choose from — of which many are Niigata's own famous local brands — the Ponshu-kan Sake Museum might just mark the start of your sake-tasting career.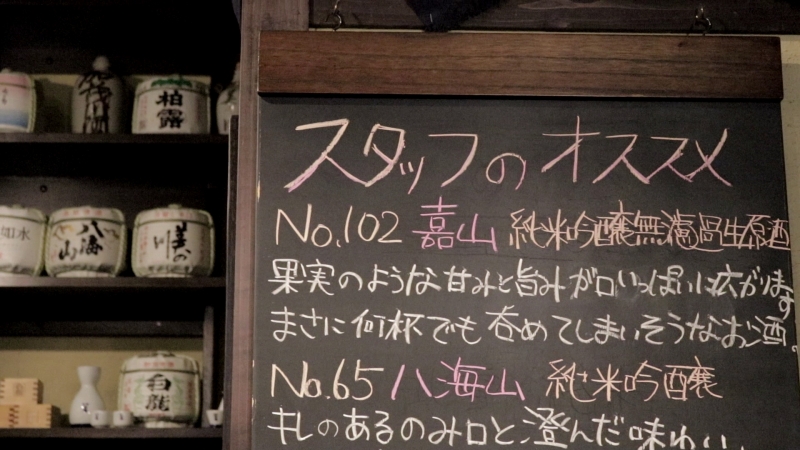 For an affordable JPY 500, you can get five full shots of the sake of your choice at the sake vending machines. And if just tasting sake is not enough, you can try a fully immersive experience of bathing in hot sake at the Echigo-Yuzawa Ponshukan branch! Also, make sure to bring along your friends for an extra good time, as the museum is pretty cosy for hangouts and long conversations with a glass of quality sake.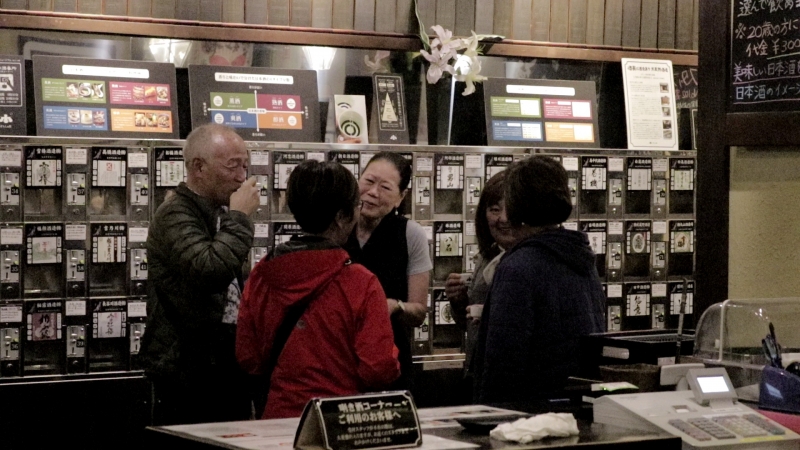 Bonus: Looking for something to satisfy your post-drink munchies? Be sure to check out the area around Ponshu-kan Sake Museum. Don't miss the amazing ramen shops that offer affordable and generous servings of ramen!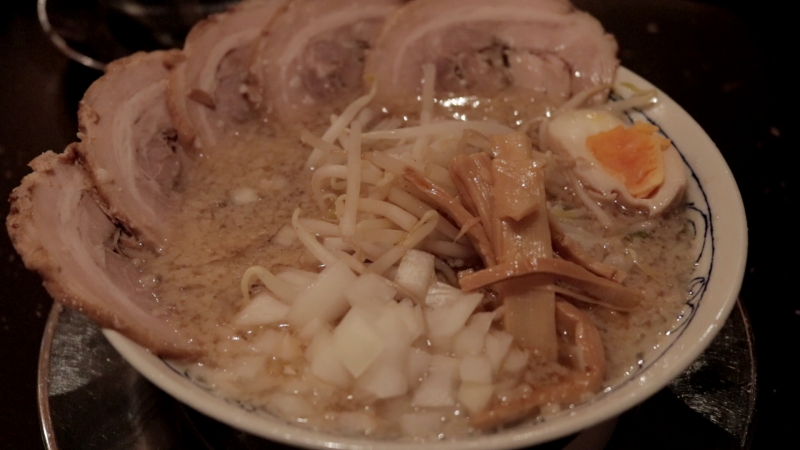 Kamo Jellyfish Aquarium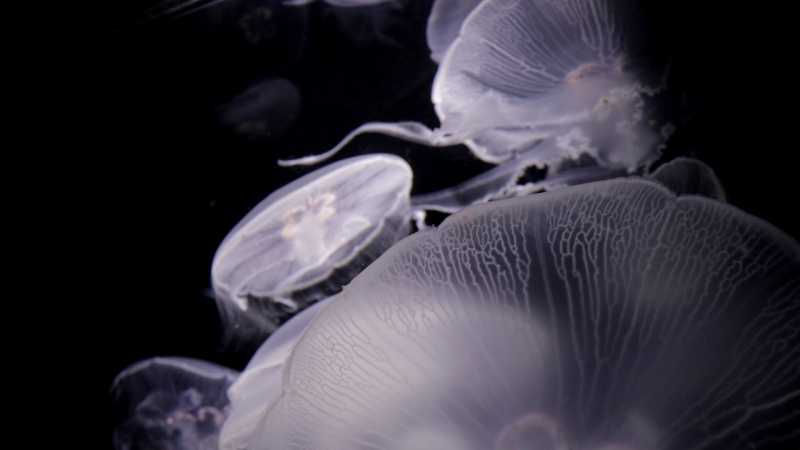 Ever been to a jellyfish aquarium? Or how about one that stands 5 metres tall for that matter? If you haven't, consider visiting this one-of-a-kind museum in the City of Tsuruoka.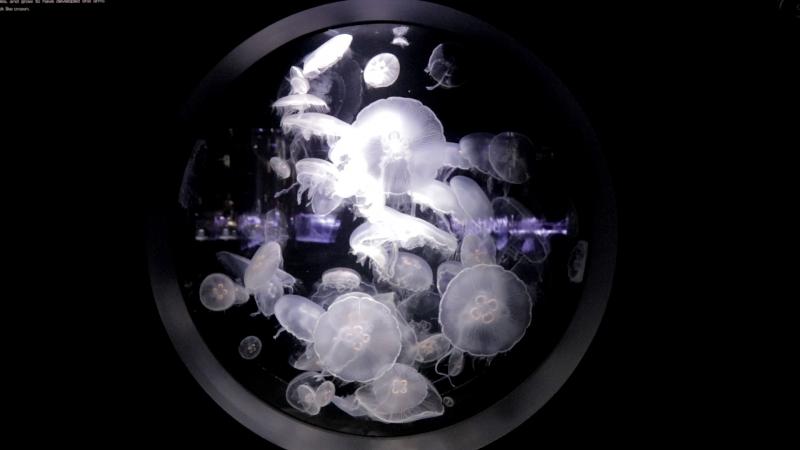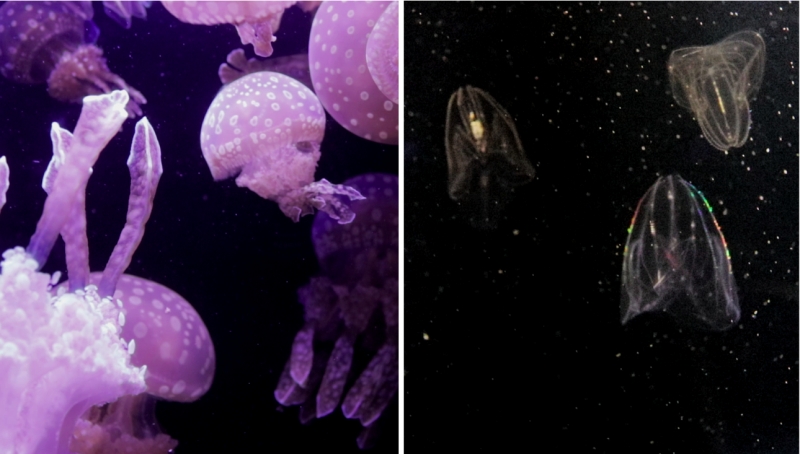 Certified by the Guinness World Records as having the largest jellyfish collection on display in the world, the Kamo Jellyfish Aquarium offers a unique and dream-like experience that is hard to forget. Exhibited in dark rooms and glass tanks reminiscent, over 30 types of jellyfish swim in tandem throughout the exhibition area.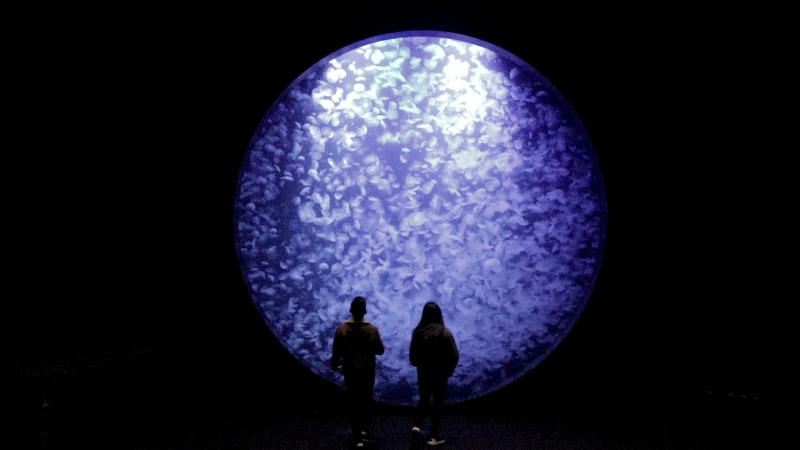 However, above it all, one of the most impressive features of this aquarium would be the Kurage Dream Theater: a 5-metre tall jellyfish aquarium that stands in the middle of a large, empty and almost pitch black room. The tank — the largest of its kind in the world — holds about 4,000 to 5,000 jellyfish, all swimming across the diameter of the aquarium in slow, graceful motions, as if on a perpetual theatrical performance.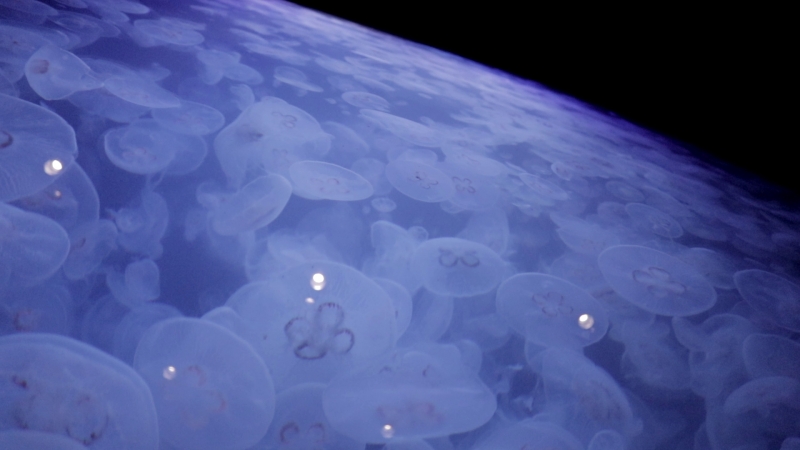 The Dream Theater is so mesmerising that you can spot people admiring the exhibit for hours on end. If you're looking for a visceral, meditative experience, the Dream Theater is a must-visit.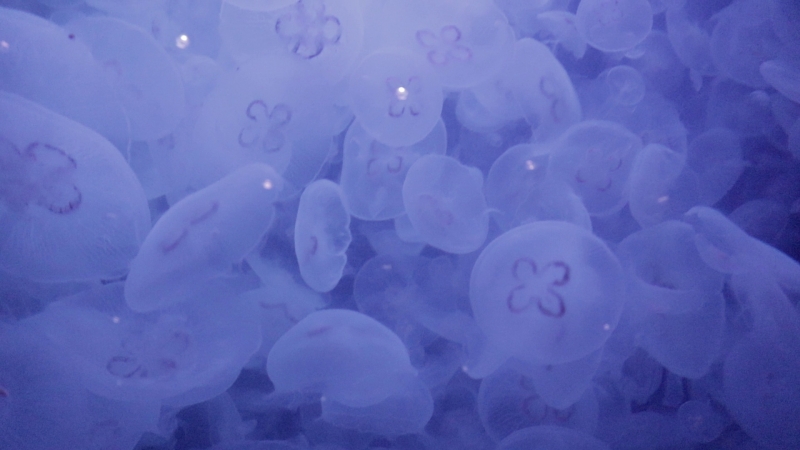 The fun doesn't end there. Other than jellyfish, the aquarium also exhibits many local fresh and saltwater marine animals, such as seals.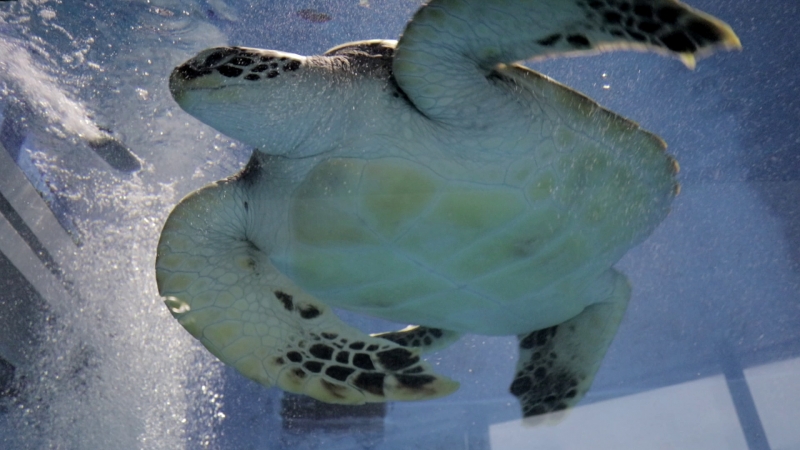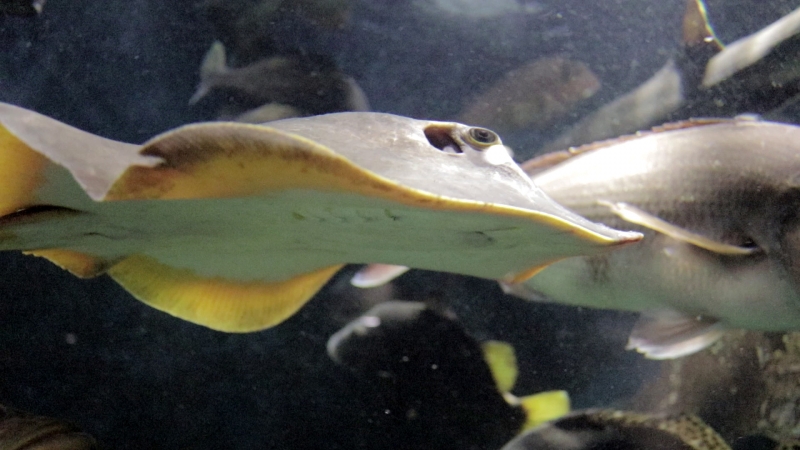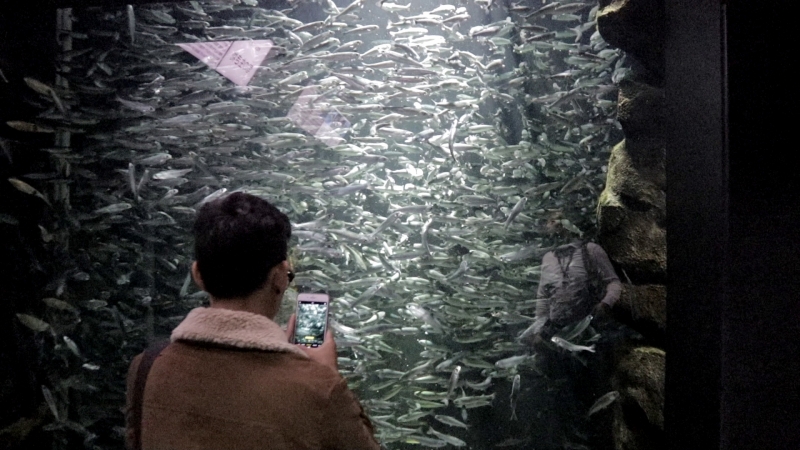 Mount Haguro
Rejuvenate your senses by immersing yourself deep in the forest of Mount Haguro. One of the easiest of three mountains to access at Dewa Sanzan, Mount Haguro offers a peaceful walk surrounded by ancient sky-high cedar trees and beautiful small shrines.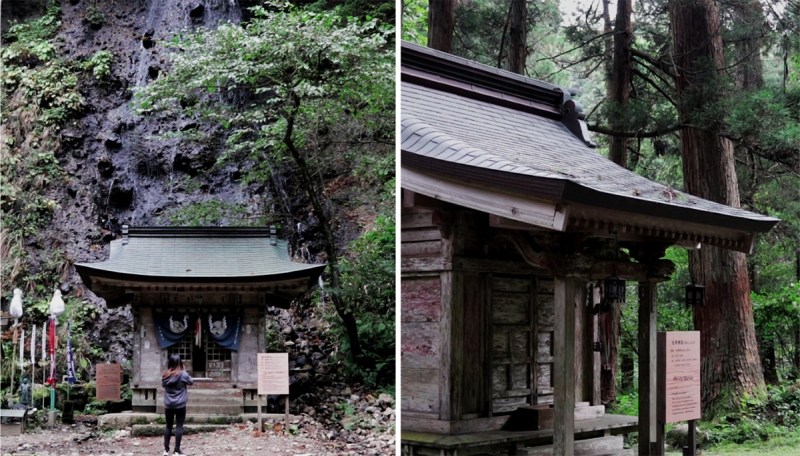 The hike to the summit offers a lot for the nature and culture lovers. The ascent is decorated with moss-covered rocks, beautiful rivers, a waterfall, and many small shrines and statues that are laden with history. Since ancient times, many pilgrims and visitors have embarked on the 2,446-step walk to the summit of Mount Haguro. While you bask in the sights and sounds along the trail, you will realise why this site is a favourite of many.
One of the most impressive highlights of the trail is the 600-year-old Five-Storey Pagoda that stands at the base of mountain. Towering at about 29 metres tall, the simple yet immense pagoda is a sight to behold, echoing the smaller shrines throughout the trail with its humble yet intricate unembellished wood.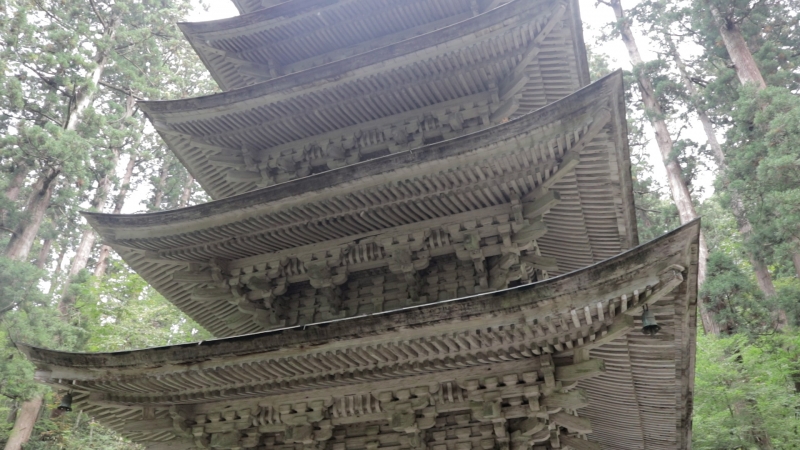 A contrast to the shrines and temples sitting in clean, spotless temple complexes, the Five-Story Pagoda has been tested throughout the years, and now adorns a beautifully-aged wear and stands magnificent with its own charm. As such, this structure was designated a National Treasure, further solidifying its status as one of the finest monuments in Japan.
Mount Yahiko
To top off your trip in Niigata, what better way than to get a spectacular bird's eye view of the area from the top of an observatory tower, on a mountain summit?
To get to the top of Mount Yahiko, you will need to take a brief 5-minute ropeway. Once you get to the top, there are many ways to enjoy the amazing view. You can head on over to the opposing viewing areas to get views of the Sea of Japan or the Niigata Plain respectively, or walk to the top of the mountain to the Yahiko Shrine, where you can get a view of both. On good days, you'll even be able to see the famous Sado Island from here!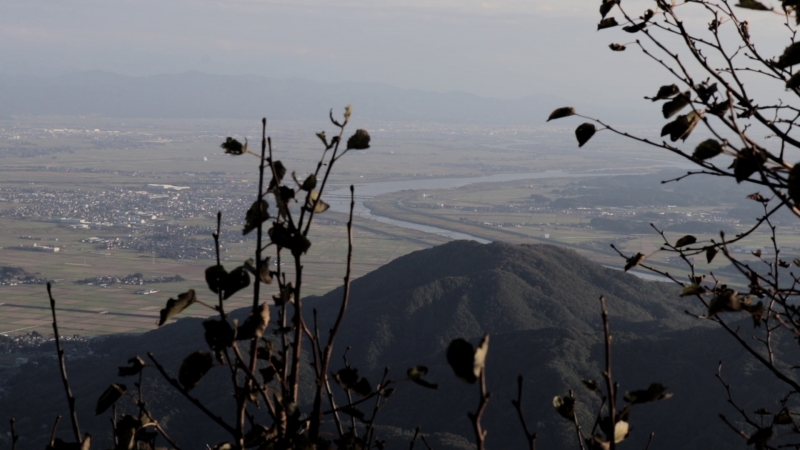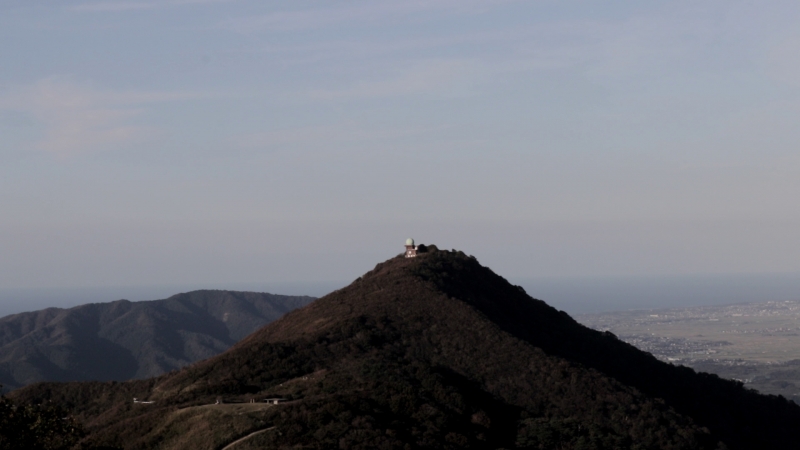 Otherwise, you can also ride the Panorama Tower for remarkable 360-degree views from Mount Yahiko!
With that, are you ready to explore more of this hidden gem of Japan?
---
Brought to you by Niigata Prefectural Tourism Association.