If you're thinking of hitting the clubs for a one last epic night in Bali, Sky Garden is the place to go.
To be honest, I don't know if Sky Garden has the best nightlife because I have not visited the rest of the clubs and bars. Voted as one of the best night clubs in Bali and according to a friend who is very familiar with Bali's nightlife, Sky Garden is one of the more decent and more happening clubs. What I mean by decent here is it is  'not dodgy'.
It's hard for me to go into details of why this club is so awesome since I do not go to the clubs that often. All I can say is that I enjoyed the drinks the most, because they were very affordable and good. The rest, well, wasn't that important to me. Here's all I could remember from that epic night.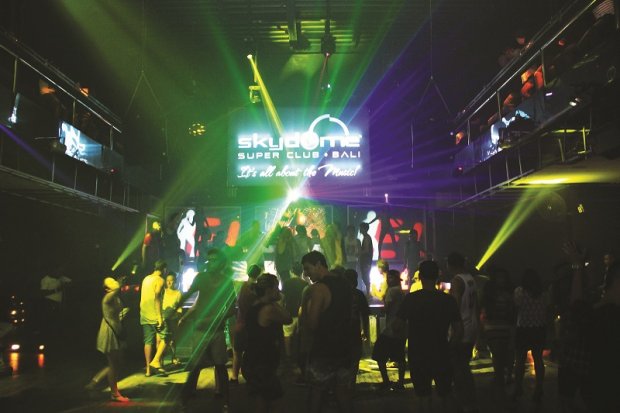 There's 7 floors of non-stop action
Which is a good thing since everyone has a different beat that they want to groove to. With seven floors, there's bound to be something you'll like! Either that or you haven't drunk enough. The layout is a little bit tricky, and for someone like yours truly who loses her sense of direction after a few drinks, it's better to visit the toilet with a chaperone.
Drinks are good, and they keep on coming!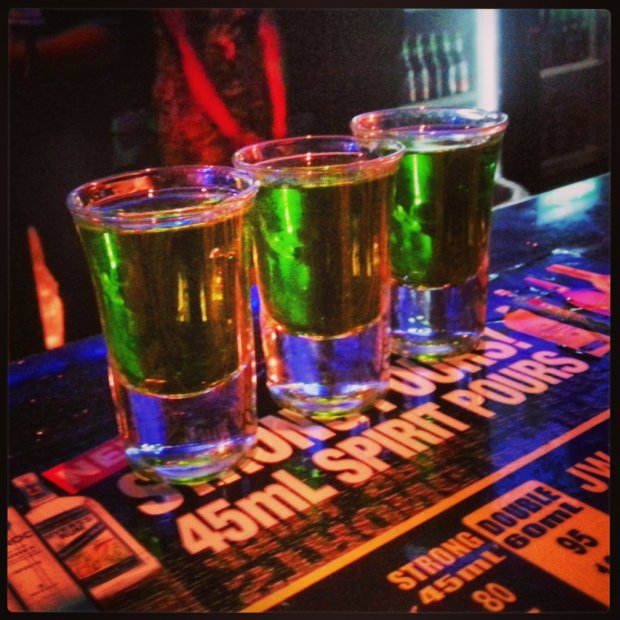 Compared to the expensive and relatively mild drinks we get here in Singapore, Sky Garden is not for the faint-hearted. You're bound to return home in a happy state – that is, if you remembered your way back, and you have yet to pass out.
There are quieter places to retreat to if you're looking to have a conversation
Hey, if you met somewhat you want to get to know better, there are always places you can go to have a conversation. A bit of flirting is optional. The place is not overwhelmingly packed with people, so you can always have your own personal space with a group of friends.
Toilets are clean
I remembered the toilets very clearly, because I lost my way after some drinks, and was very worried when I couldn't find my friends. There is a team of cleaners who will check the toilet for any signs of vomit after you leave. I felt that it was a very good way of keeping the toilets clean. There was also a never ending flow of toilet paper.
Apart from having a lot of fun, drinking quite a bit, getting lost, the toilets were all I could remember that fateful night.
If you are looking to have a good time in Bali too, head there with TripZilla!
Have any good bars or clubs to recommend in Bali? Please comment!
Contributed by The Travelling Squid.