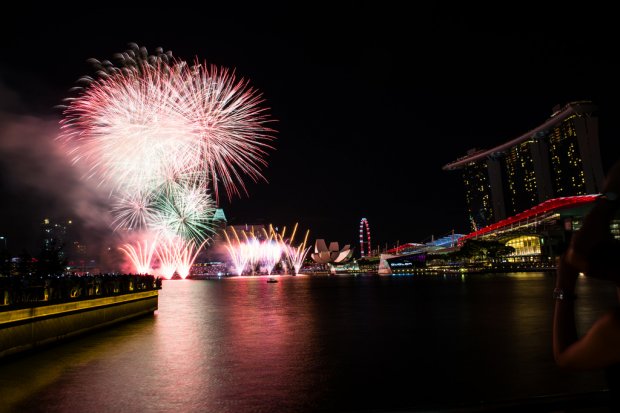 Image Credits: Dionisius Nio
The end of the year is rapidly approaching, and if you're anything like us, you'll be scrambling to make last-minute plans, wondering where you should spend the few remaining precious seconds of your 2014 on New Year's Eve. We've rounded up a list of places for you, from the classic to the unique, and here's to a happy countdown!
Also read: 21 Things Singaporeans Will Never Experience If They Don't Travel
Punggol Waterfront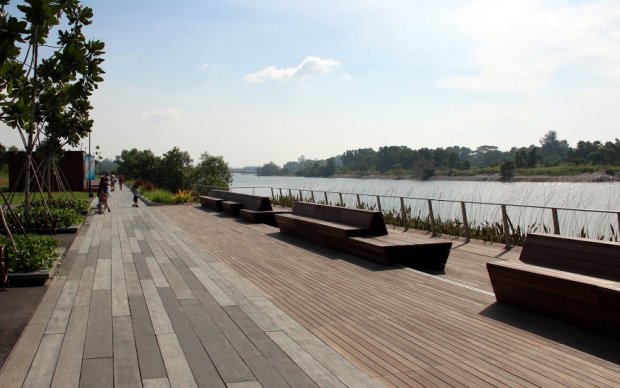 Image credits: cheekiemonkie.net
If squeezing with hordes of sweaty people isn't really your thing, take a break from all of that and escape to the delightful seclusion that is Punggol Waterfront. The lush greenery and water features do make it pretty romantic at night.
Santa Fe Tex Mex Restaurant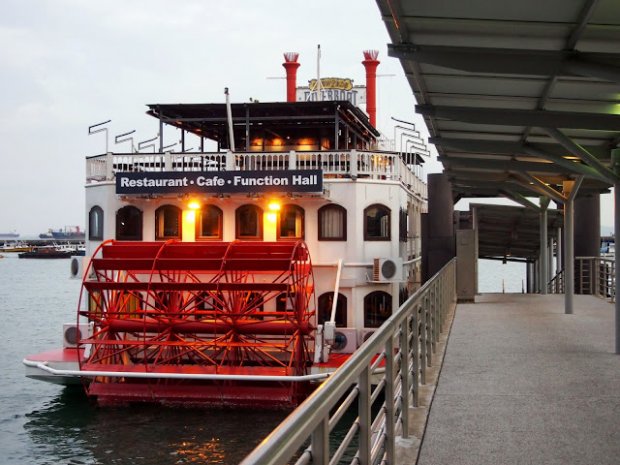 Image credits: awinsomelife.org
Feel yourself get transported to another world when you step into this charming restaurant, located on Stewords Riverboat. Their New Year Eve's promotion is pretty value-for-money – menu details aren't out yet, but the dinner buffet will be priced at $40++.
Ku De Ta

Image credits: bibikgourmand.blogspot.com
If you want to usher in the New Year with a bit of glitz and glamour, look no further than Ku De Ta's Glitterati Countdown Extravaganza. Day sale tickets (available at the door) don't come cheap at a pricetag of $198, but with their great location, you are bound to get one of the best views of the fireworks.
Siloso Beach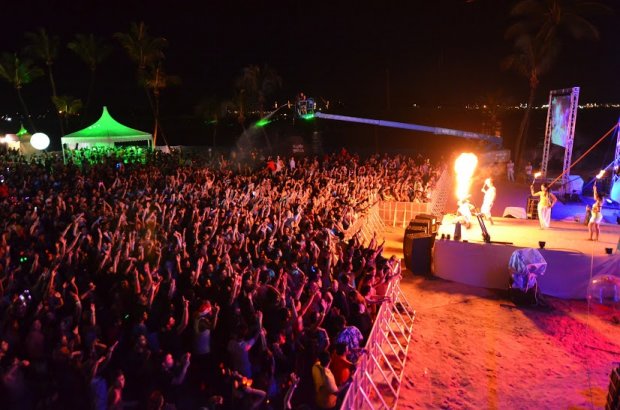 Image credits: poachedmag.com
Siloso Beach Party is a classic, and a must-go for hardcore party people determined to milk every ounce of fun out of what's remaining of their 2014. Tickets are priced at $58 (advance) and $68 (standard), with discounts for group packages.
Also read: 10 Incredible Beach Getaways From Singapore For Early 2015
Countdown at Marina Bay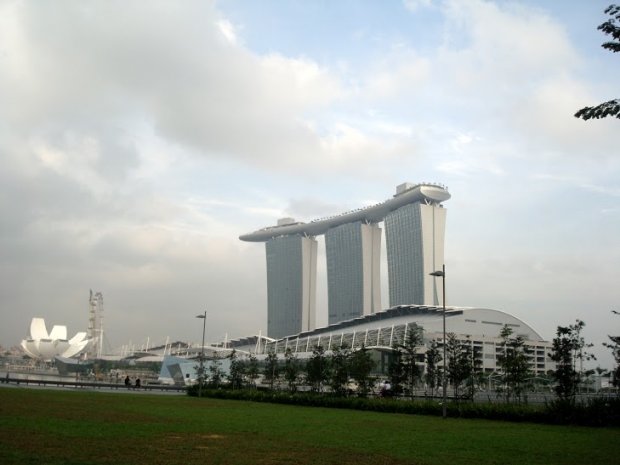 Image credits: sgthingstodotoday.com
If you want in on big-scale festivities but don't want to break the bank, go for Celebrate With The World at the Promontory, which promises over eight hours of non-stop music with both international and local DJs. Ticket price is a mere $10, inclusive of one free drink.
If you're feeling a little more generous, countdown to Singapore's 50th year at the Celebrate SG50 Countdown Show at the Marina Bay Floating Platform. A massive line-up of local and international artistes will be welcoming 2015 with you, with an eight-minute fireworks display ready to light up your new year. Be ready for the massive army of BIGBANG fans though, as they will be there to party with their favourite Korean band at the stroke of midnight. Tickets for this event start at $28, and are available at all SISTIC outlets.
Boat Quay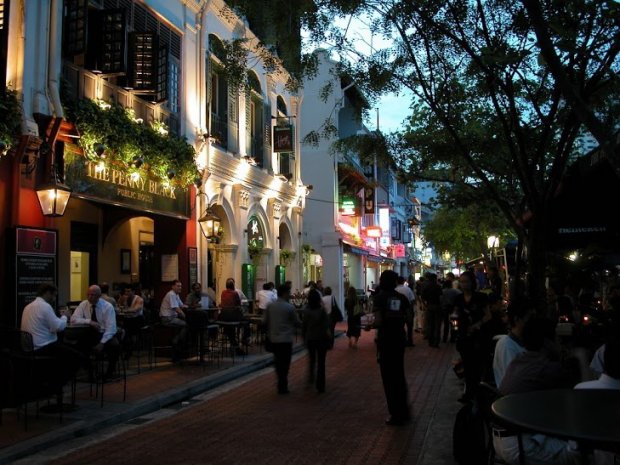 Image credits: jeffhock.com
The feel-good atmosphere that always seems to surround Boat Quay is infectious, and this is a fantastic destination for a casual New Year's Eve. Take a stroll down and decide where to have dinner from the myriad of dining options, and then have a nightcap (or two!) at a bar along the same stretch.
Helix Bridge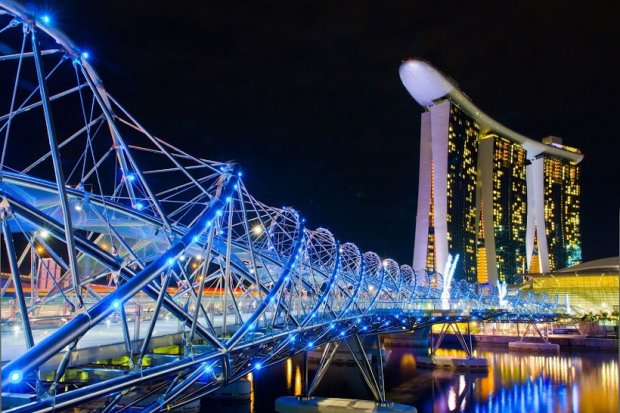 Image credits: biomimi.com
The Helix Bridge is not just crazy useful for people wanting to get from City Hall area to Marina Bay by foot, but it's also pretty damn stunning and, if you ask us, a great place to pass New Year. Come with your partner, your friends, or your family, enjoy the delicious $1 ice cream, and revel in the cool night breeze as you count down together.
Also Read: Why Singaporeans Have Little Excuse Not To Travel
Singapore Flyer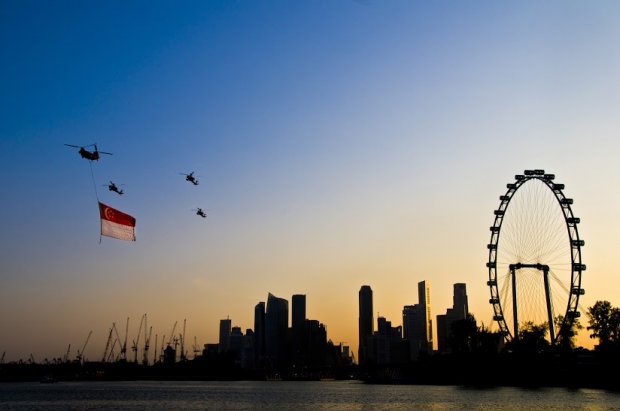 Image credits: bestofsingapore.sg
If you haven't been to the Singapore Flyer in a while, why not take a ride during New Year's Eve? They're offering a 2015 Countdown Champagne Flight for $69, and this comes with a flute of Moët & Chandon champagne with strawberry and chocolate. You may also rent out a private capsule should you wish to celebrate with a larger group!
Merlion Park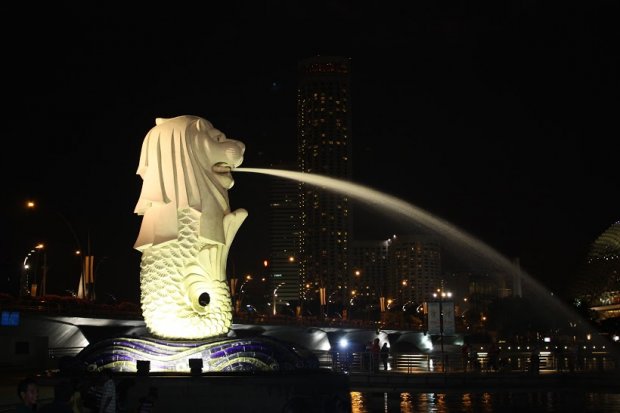 Image credits: WolfgangSladkowski
The Merlion Park will be packed, but it's also a great place to go if you really want to get into the atmosphere and the mood of it all. Tradeoff, we say. If you love the fireworks and want to get really close, this is where you should be.
Also Read: Weekend Getaways From Singapore in 2015 – 12 Destinations For 12 Months
Marina Barrage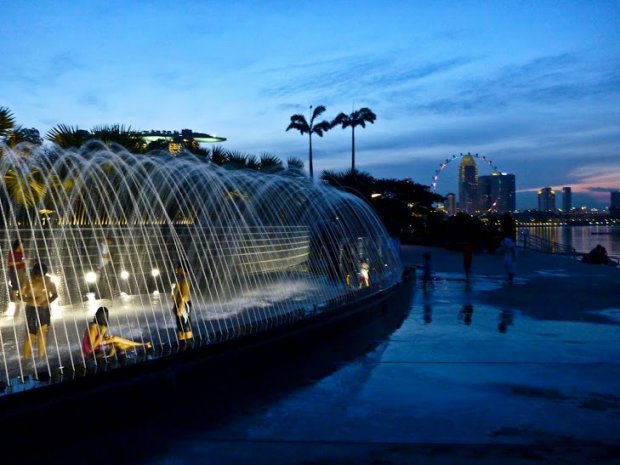 Image credits: life-in-boston.blogspot.com
How about a countdown under the stars? It might be a little inconvenient getting to Marina Barrage, but that's why it won't be as crowded as the typical places in town. Pack your camera, sandwiches, and sparklers, and you're pretty much all set!
Sentosa boardwalk
Image credits: William Cho
Sentosa boardwalk might seem like an odd place to countdown, but hey, it's got a great view of the lights and it'll be a lot less crowded than some of the places on this list. Plus points: since the MRT is super near, you can be one of the first few to leave and avoid the mad rush that comes after.
Pulau Ubin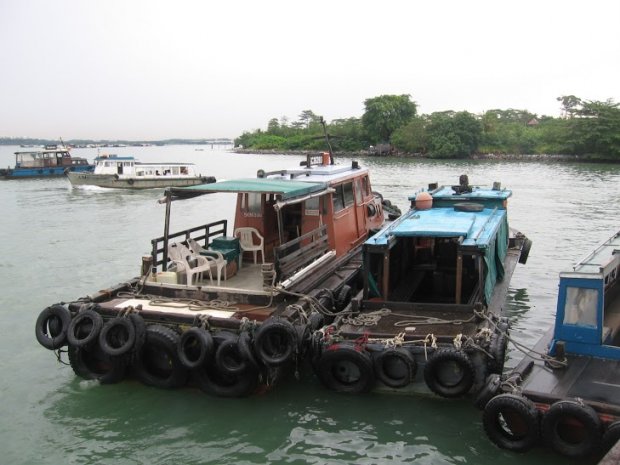 Image credits: Sengkang
If you hate crowds with a passion and want out, our best bet for you is to stay home and enjoy it all on television, or escape to Pulau Ubin. Back to basics for New Year's Eve?
Also read: Escape The City: 9 Scenic Spots to Drive to in Singapore
What other great ideas have you got up your sleeves?