Lots of people lament that Singapore has no arts scene, or that local music is horrible, or that there are no artists (whether filmmakers, musicians, photographers or sculptors) worth getting to know.
Truth is, most of these people aren't even aware of the many, many wonderful talented individuals are working hard to create something out of nothing. Yes, the creative scene in Singapore has its faults, but this does not negate the efforts of the genuine, passionate people that are the driving force of the arts scene here. I say, go to these places, get to know these people and what they do, and then make a judgement. Perhaps you'll fall in love too, like I did.
In no particular order:
1. Aliwal Arts Center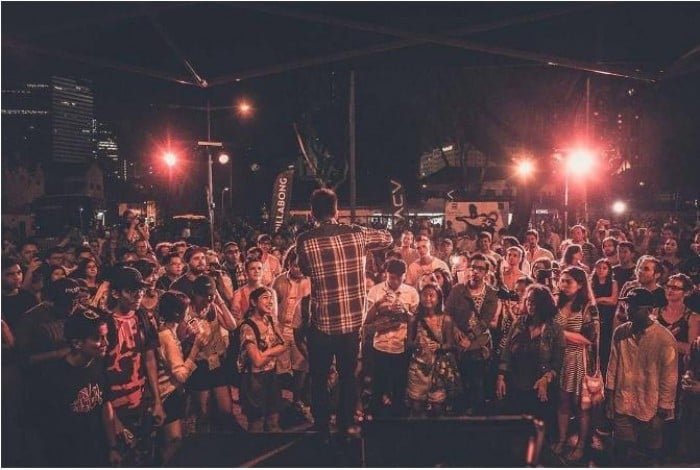 Image credit: Aliwal Arts Centre Facebook
A multidisciplinary arts centre in the Kampong Glam area, Aliwal Arts Center hosts an array of events from electronic music workshops to urban art festivals. Inch Chua had her album release here last year too.
2. Artistry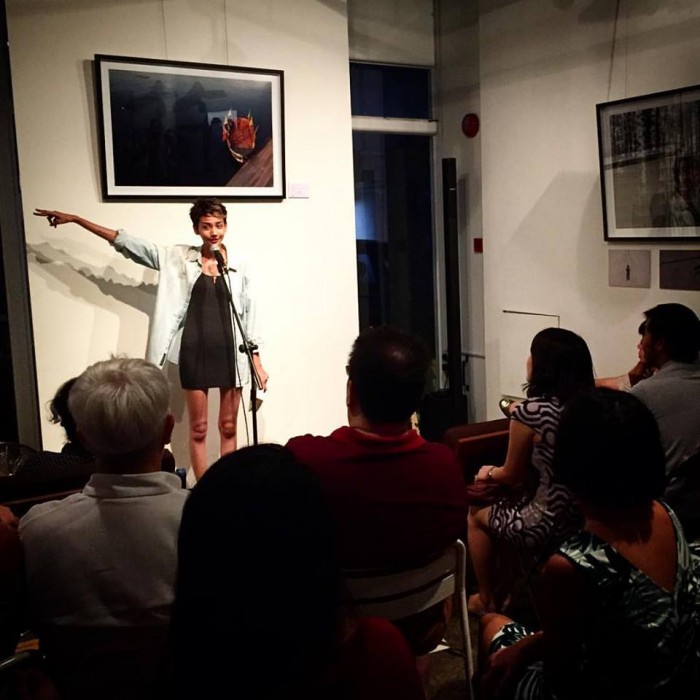 Image credit: Artistry Facebook
Artistry is a gallery and a café – the best of both worlds! Artistry often hosts spoken word/slam poetry events (Speakeasy, Story Slam), which is a great event to meet local wordsmiths and pick their colourful brains. They also have singer-songwriter nights featuring local musicians called Originals Sing.
Also read: 10 Ulu Cafes in Singapore Totally Worth Driving To
3. Canvas Creative Space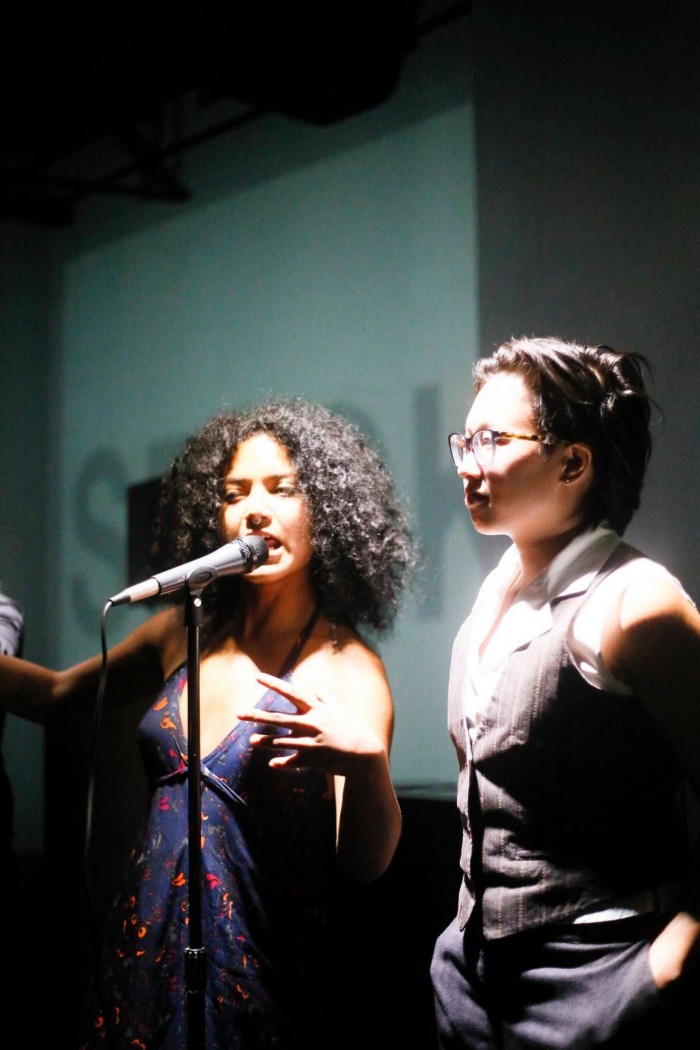 Image credit: Canvas Facebook
Canvas is a club at night but when it isn't a dance floor, it is a creative space that hosts art shows and spoken word poetry (SPEAK, a poetry collective has events here).
4. Objectifs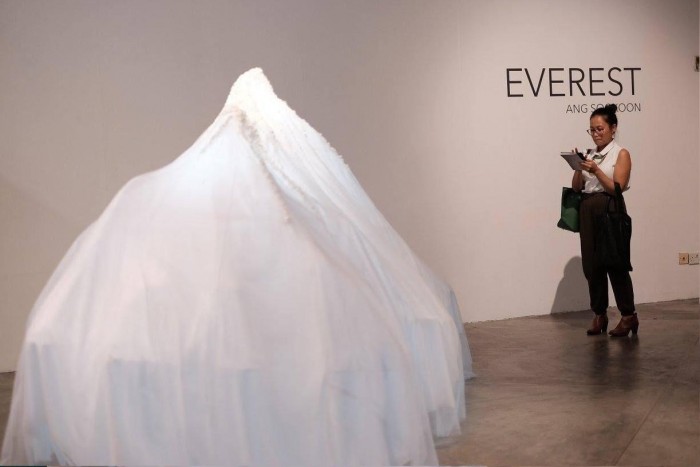 Image credit: Objectifs Facebook
Objectifs is a non-profit visual arts centre dedicated to photography and film in Singapore. It hosts photography and film workshops, exhibitions and screenings, has a retail store, and aims to inspire and nurture the arts scene in Singapore. They also have a residency, worth looking into if you are an aspiring artist. Local filmmakers: Objectifs Films is their film distribution label, focusing on local work and promoting and distributing it to international platforms. Check out their space at Middle Road to see works by local creatives!
5. *SCAPE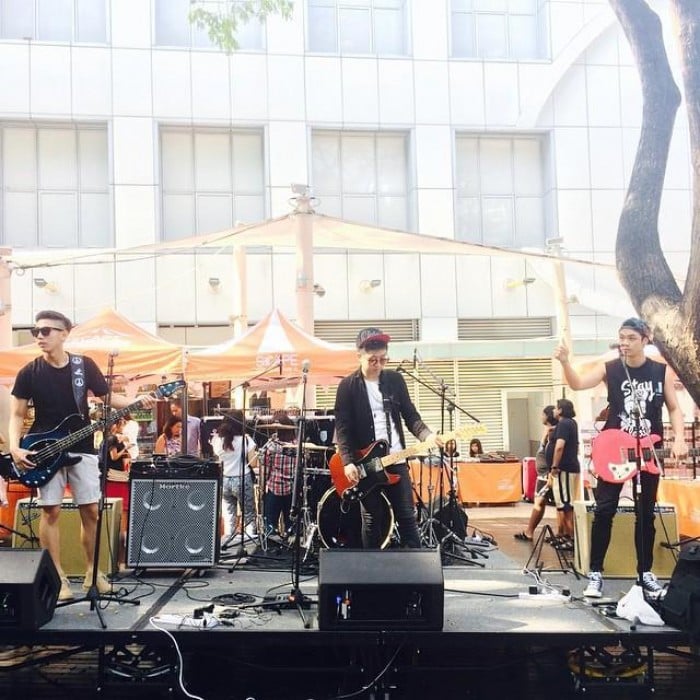 Image credit: SCAPE Facebook
You might know *SCAPE as a mall at Somerset, but did you know that *SCAPE is a non-profit organization rooted in support of youth, talent and leadership development? It hosts many events that feature work and performances by local talents. *SCAPE Confessions last year was basically a music festival played by all local acts. Stopgap also had their album launch here.
6. Gillman Barracks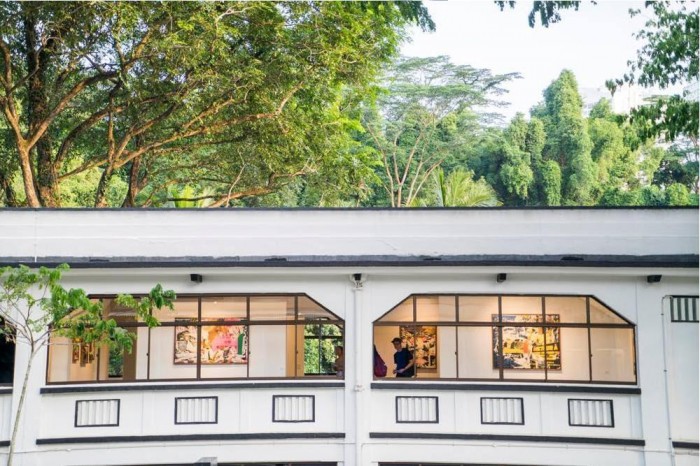 Image credit: Gillman Barracks
A contemporary arts cluster that reclaimed a former military camp, Gillman Barracks a place to go to check out diverse exhibitions from artists around the region and beyond. Once in a while, Gillman Barracks also hosts Art After Dark, a late night open house that features live performances by local musicians, local artist booths and local food pop-ups. It's a great way to get familiar with who's out there in this little island!
Also read: 6 Museums in Singapore You Didn't Know Exist
7. The Projector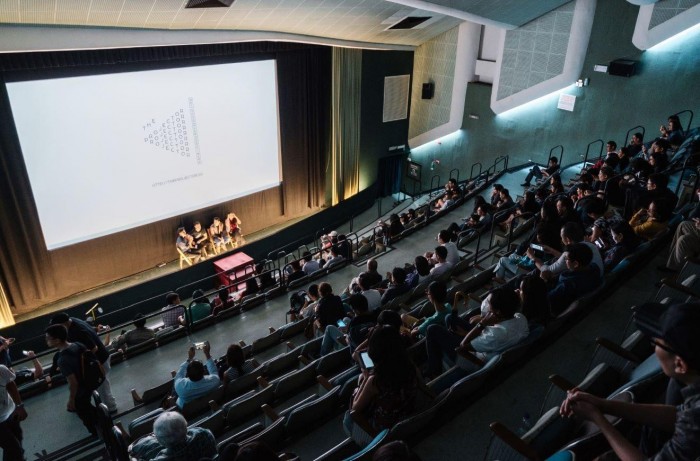 Image credit: Projector
The Projector is an independent cinema and creative platform that brings films and unique events to the people. They have films you don't normally get to watch at Golden Village or Shaw – cult classics, arthouse, local flicks, indie and foreign films, etc.
8. Red Dot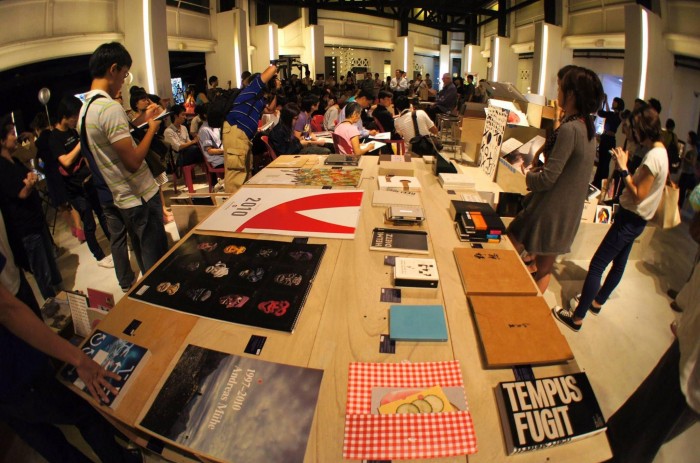 Image credit: Red Dot Design Museum Singapore
Red Dot Design Museum hosts MAAD Pyjamas (Market of Artists and Designers), a monthly flea market with over 60 vendors selling original creations paired with live original music: a great event to attend to get your shopping on and get to know the local musicians.
9. Lepark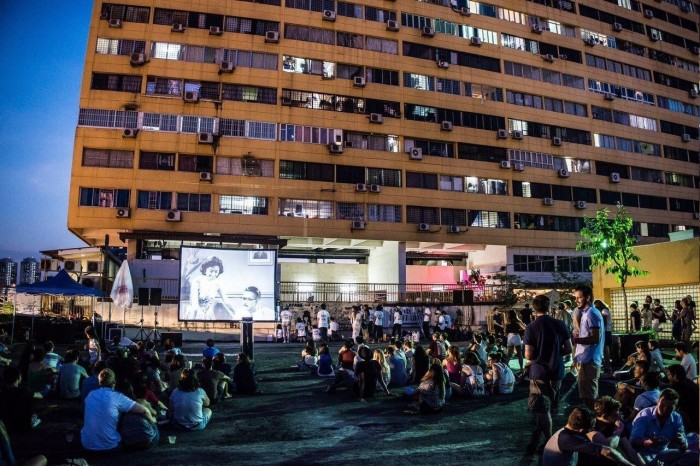 Image credit: Lepark
Lepark holds book launches, local music showcases and even film screenings on the open space carpark next to it… Or is just THE place to drink some craft beer and hang with your friends. Nothing like chilling – sorry, lepak-ing – the artsy Singapore way.
Also read: 10 Super Fun Outing Ideas in Singapore for Large Groups of Friends