SB19, the Philippines' most popular and successful pop group, has been consistent in their rise to fame even amidst the pandemic. Despite their cancelled tours around the Philippines, they were the first Southeast Asian act to ever be nominated in the Billboard Music Awards in May 2021. They've recently hit another milestone for reaching more than 25 million views on Mapa's lyric video, and most importantly, they've released their first EP called Pagsibol and held an online concert. 
Pagsibol in Filipino means "germination" or "growth," and the EP consists of six songs: What?, Mapa, Mana, Bazinga, Ikako, and SLMT. When I first listened to the whole EP, it sounded like a masterpiece and I was beyond excited for the group. Considering this is technically just SB19's second album, it's impressive how they've polished their style and found their new sound. If you want to know more about the Pagsibol EP and SB19's exciting events, read on!
SB19's Pagsibol EP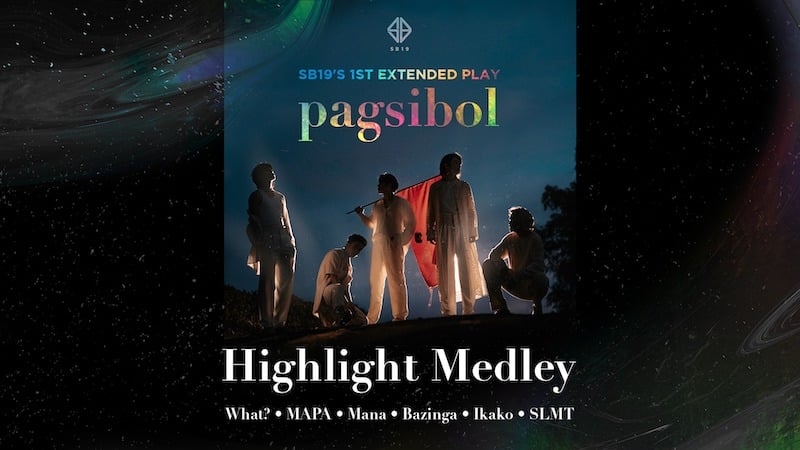 When SB19 recorded their first album Get In The Zone (GITZ), it was strongly influenced by K-pop because it had to be. After all, they were under a Korean entertainment company. The opinions of their management were very important when it came to producing their first songs. Their first hit Go Up was a bop, and it got them the local fame that was enough to earn a loyal following and get them noticed by brands. But everyone knew — they could do better. 
And do better, they did. 
With Pagsibol, their management gave them full reigns on creative direction. From now on, Pablo, Josh, Ken, Stell, and Justin would completely decide how their songs were going to sound like, and what they were going to sing. Having been given the freedom, the boys went all out. 
Pablo, the leader of the group, wrote all of the six songs; and he even looked for a new producer who had a better understanding of PH music but at the same time, western beats. Enter: Simon Servida, a Filipino-Canadian who helped SB19 make the magic happen. This new partnership resulted in pop songs that sounded grungier and a different kind of upbeat that everyone (not just Filipinos) could easily get behind. And the lyrics? All relatable and definitely catchier than their GITZ songs. Here's a rundown of what each Pagsibol song is about. 
What?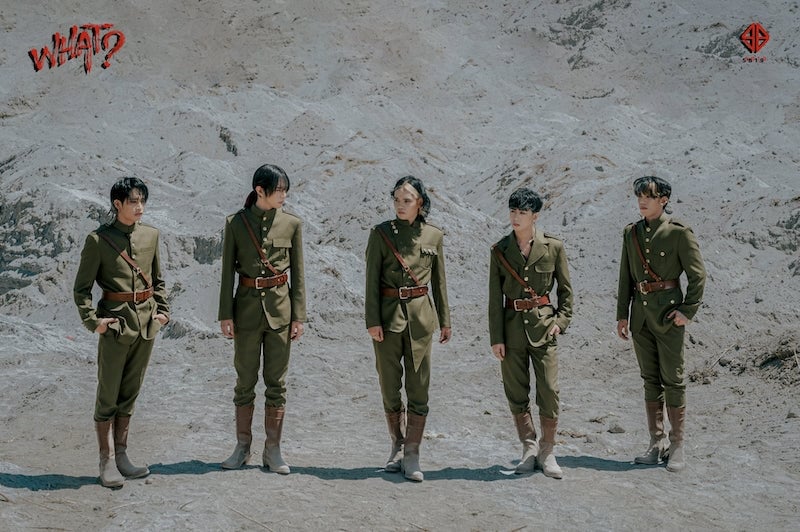 Every band or pop group has this one song that catapults them to fame. What? was undoubtedly instrumental in landing them the nomination in the Billboard Music Awards and getting them noticed by more international listeners. 
While they were producing the song, Pablo's instruction to Simon for the intro was that he wanted it to sound anthem-like and gave Queen's We Will Rock You as a model. In Simon's words, "This was easily one of the most challenging projects I've ever had to work on." He basically had to use "every single percussion known to man" to complete this song. 
But the hard work paid off tenfold as the music video of What? gained half a million views in a matter of three hours. To date, the music video has 12 million views. The song is all about raising your personal flag and being proud of your individuality. Everybody is different, which is why the EP cover is a question mark (?). SB19 wants their listeners to answer that question of who they are, and not allow naysayers to get to them. 
Mapa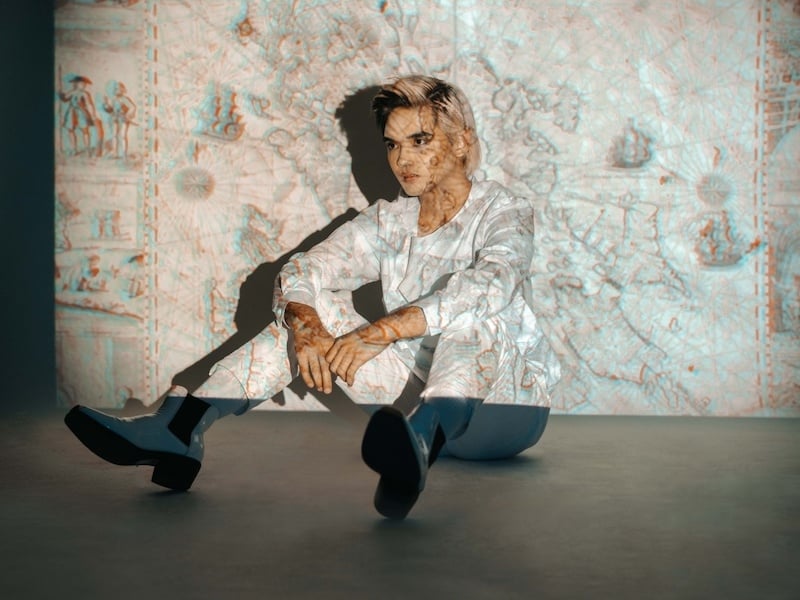 This song is the most emotional one in the EP; a song about both parents usually is. Mapa is the Filipino word for map, something that guides our way. But Mapa is also a shortcut for mama and papa (Ma,Pa) who serve as our mata (eyes) and paa (feet) as we navigate through life. SB19 dedicated this song to their parents to thank them for the many sacrifices and to tell them that they don't have to burden themselves anymore. 
Along with What?, SB19 released Mapa prior to the EP release and even recorded a band version with Ben&Ben, the most popular band in the Philippines today. As of writing, Mapa's lyric video has 26 million views on YouTube and 10.6 million streams on Spotify. 
Mana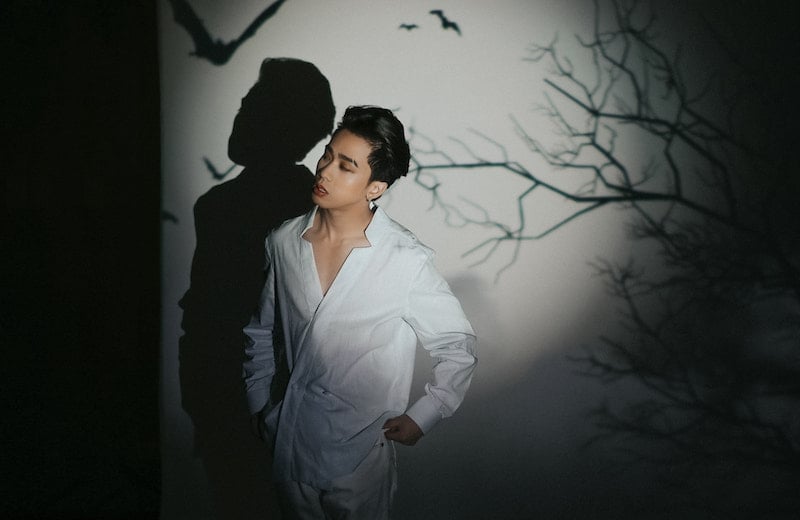 Mana is arguably the coolest track in Pagsibol. It has a grungy sound like What? but a lot stronger. Filipinos wouldn't expect it from the title because Mana is the Filipino word for "inheritance." Only by listening to the track did we find out that mana was short for manananggal. 
A manananggal is a mythical creature in the Philippines which can sever itself from the lower half of its body because it has bat-like wings and fangs. It's kind of like the Filipino equivalent of a vampire. The message of the song? No matter how high or far you've come, keep your feet on the ground. Simple, right? 
SB19's basically the manananggal in this scenario. That said, the last verse of the song goes "'Wag mong katutulugan, kung hindi," which translates to "Don't sleep on me, or else." Manananggals are said to eat humans, so… 
Bazinga
The first English song of SB19 has quickly gotten more than a million streams on Spotify after a week of Pagsibol's release. And let me tell you: It's eargasmic. Pablo's initial instruction to Simon was to incorporate some hard rap or club vibe to the beat. Eventually, he produced a sound that will make your head bop and even dance to Bazinga. It's hard to describe this song, but if I could pick three words, it would be "fun meets tough." 
This song is for SB19's haters who only inspired them to work harder to reach their goals. What's cool about it too is that it gives a nod to Bruce Lee in the song, and a lot of people believe that Pablo was inspired by Sheldon Cooper's iconic line in the Big Bang Theory where he says "Bazinga!" I dare you not to move to the music when you hear this. 
Ikako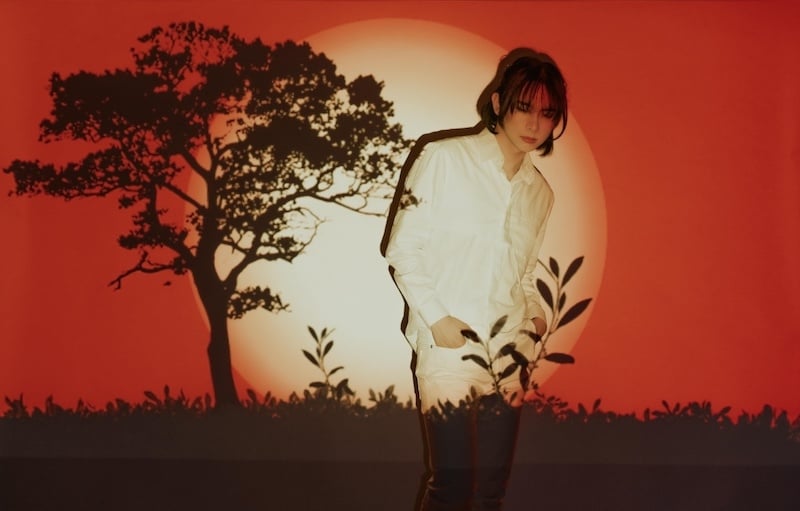 If I'm not mistaken, Ikako was composed earlier on during the pandemic and didn't make it to the first album. So its release in the Pagsibol EP was a long time coming. This is SB19's song for the frontliners, especially the healthcare workers, who work day and night to battle out this pandemic. 
SLMT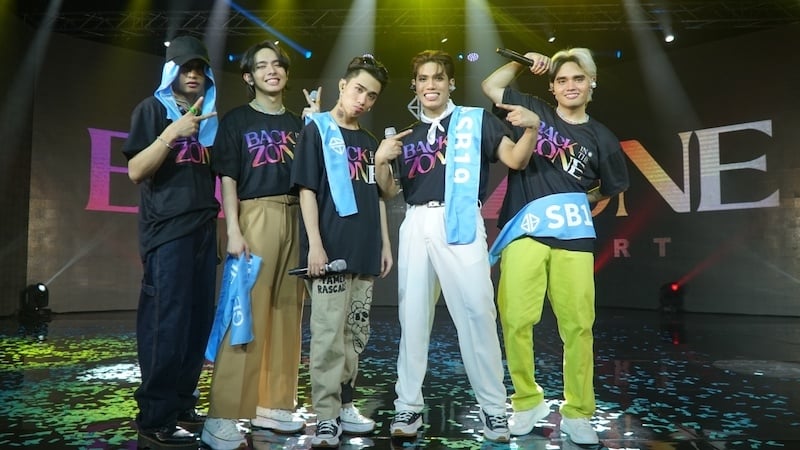 And of course, SB19 sings a song to thank their passionate fanbase called A'tin. SLMT is short for salamat, which means "thank you" in Filipino. Why no "A"? Because A'tin fills that gap. What I love about this song aside from its witty title is that the boys included the term of affection A'tin coined for them: "mahalima." 
Mahalima is a combination of mahal (love) and lima (five), which means "love the five." However, in SLMT, SB19 added a new meaning to it. "Mahalima, mahal ka ng lima," they sing. ("Mahalima, you are loved by the five.") 
Super sweet, no? Willing to bet some A'tins wept at that. 
More exciting SB19 news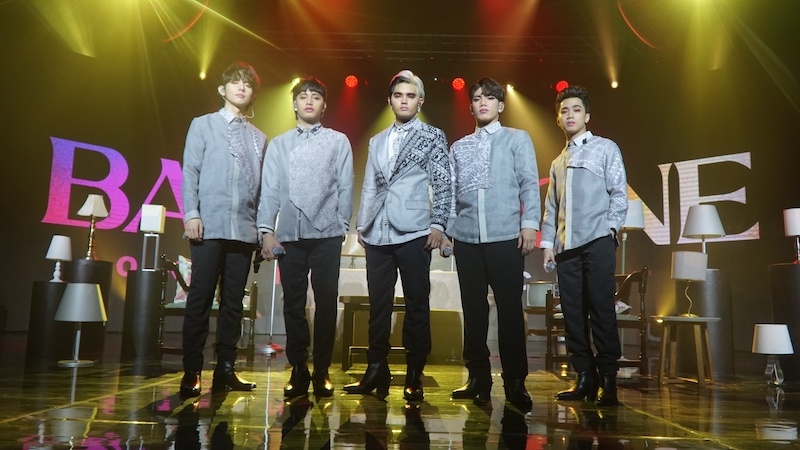 Just last Sunday, 1 Aug 2021, SB19 held their online concert, Back In The Zone. A'tins money was well spent as the boys performed all the songs from their first and second albums! 
What's more, KTX, the leading digital events portal in the Philippines, has confirmed that the SB19 online concert pulled in the highest ticket purchases that the company has ever experienced. More than 20,000 tickets were reportedly sold. 
If you missed it, don't fret. SB19 recently announced that due to popular demand, they will be running replays of the Back In The Zone online concert via KTX for two more days! You can get your tickets here. The schedule is as follows:
First Replay:
21 Aug (Sat) –  7pm US/Canada PT
22 Aug (Sun) – 10am Philippines
Second Replay:
22 Aug (Sun) –  4am US/Canada PT
22 Aug (Sun) – 7pm Philippines
Also read: Looks Like an SB19xDawin Collaboration Is in the Works!
So, if you haven't streamed SB19's Pagsibol EP, you have ample time to get in the zone before the concert replays start. Trust me, you won't regret it. So many eyes are on SB19. In fact, they've already been featured on Rolling Stone Twitch, TeenVogue, and even ET Canada. You're welcome to hop on the bandwagon anytime!
---
All images credited to SB19 | Official Facebook Page