On my first trip to Isfahan, the only places on my list of must-sees were the attractions: Naqsh-e Jahan Square, Jameh Mosque, Siosepol, Vank Cathedral, Khaju Bridge, and the list goes on. Only on my subsequent trips did I make an effort to discover new restaurants and cafes in the city as part of the whole travel experience. Boy, was I not disappointed.
Found online, recommended by locals or simply stumbled upon, here are some of my favourite restaurants and cafes in Isfahan:
1. Traditional Banquet Hall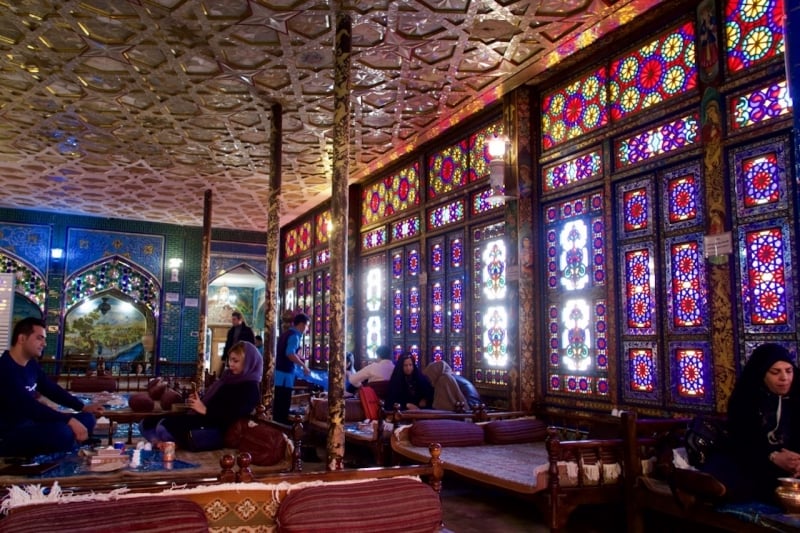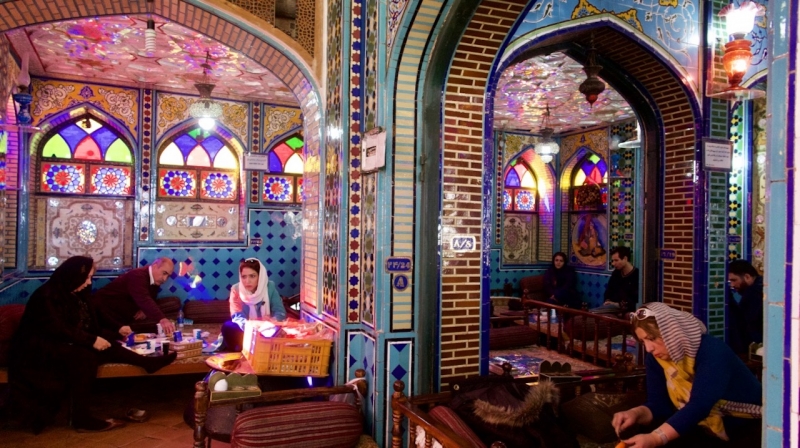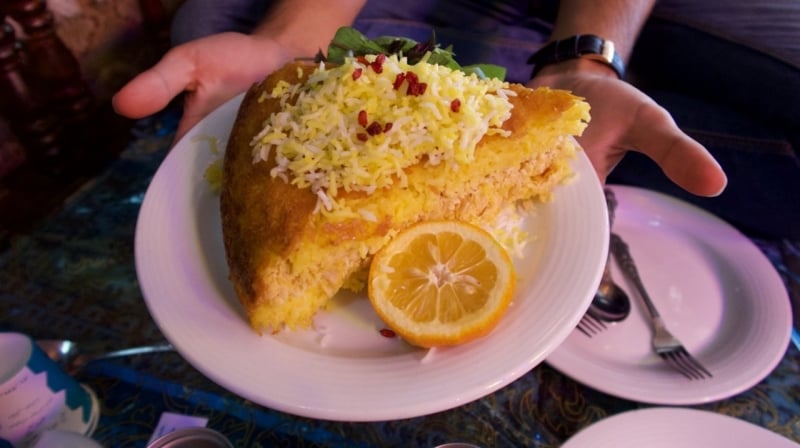 North of the Sheikh Lotfollah Mosque is a small courtyard housing the Traditional Banquet Hall on the second floor. It doesn't quite matter what you put on the plate, whether it is tahchin (baked saffron rice cake stuffed with chicken fillets) or other traditional Iranian foods; the beautiful interior, with colourful stained glass windows and dazzling mirror-adorned ceilings, will make it worth the visit.
2. Azadegan Teahouse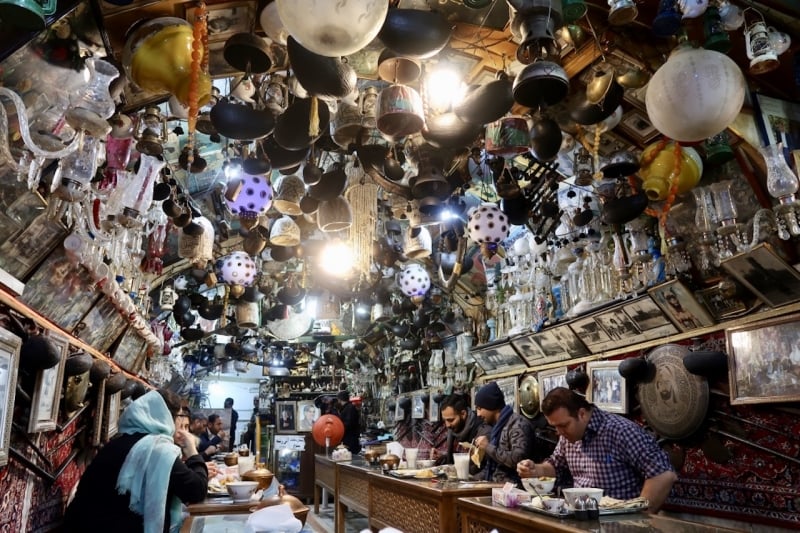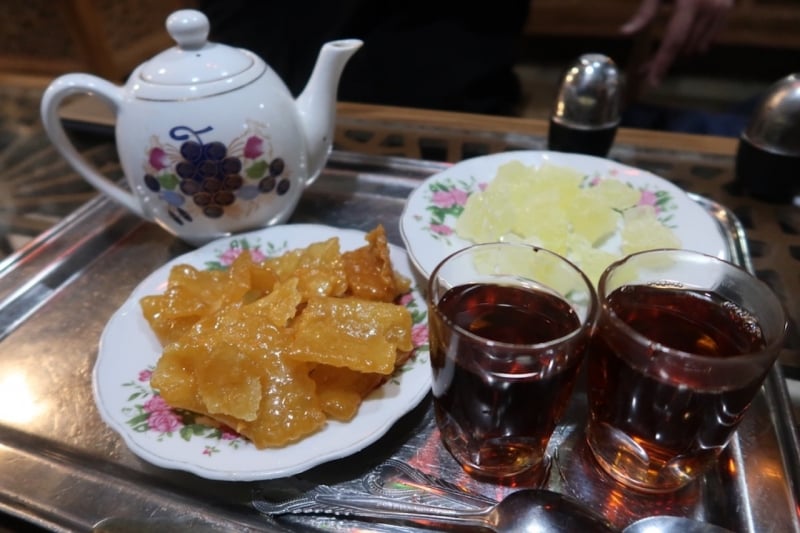 Yet another eye-popping favourite of mine is the nearby Azadegan Teahouse. Here, you can sip tea and munch on gooshfil, a crispy golden sweet that's dipped in honey, under an unimaginable array of jugs, vases, lamps and antiques. This teahouse also serves coffee, shakes, doogh (a salty and minty yoghurt-based beverage), as well as a select few dishes like beryan and dizi.
3. Toranj Complex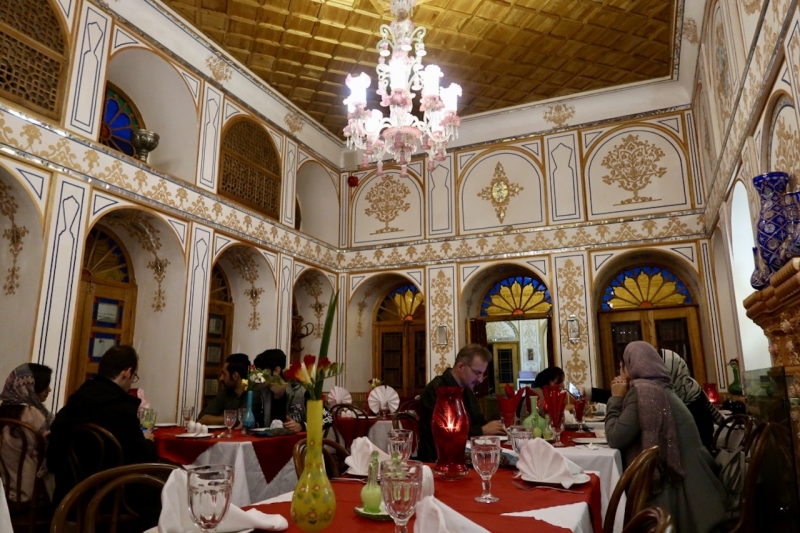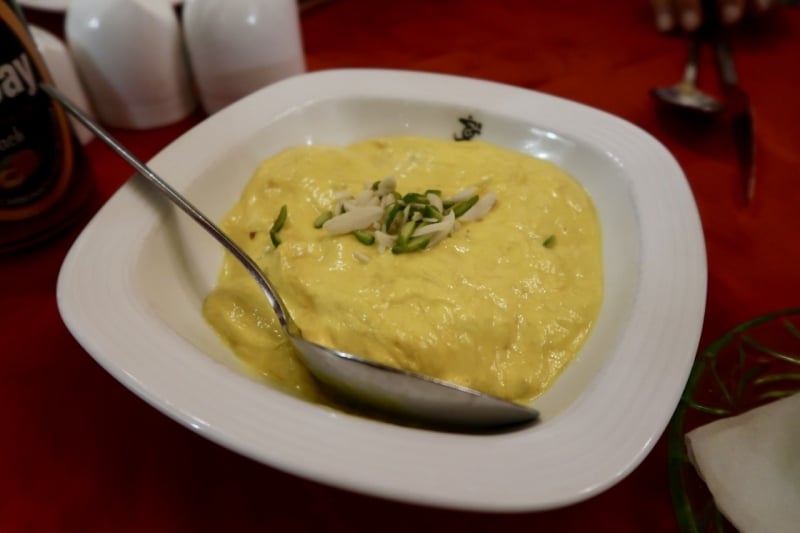 If you're up for a fancy night, Toranj Complex is the place to go. Housed in a historical house within the Jolfa district is this beautiful restaurant with an outdoor cafe in the courtyard. In the evening, there's usually live music to fill up the atmosphere. Be sure to finish off your meal with khoresht mast, a saffron yoghurt pudding dessert.
4. Nayeb Restaurant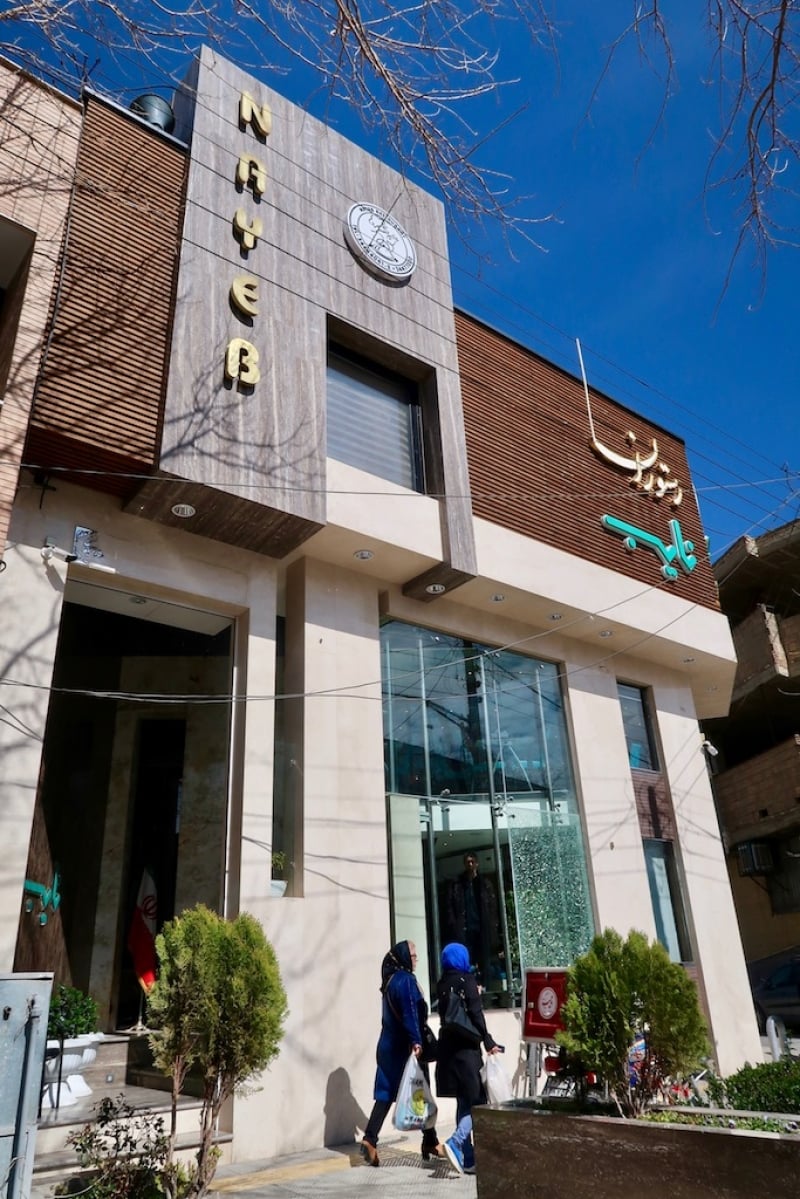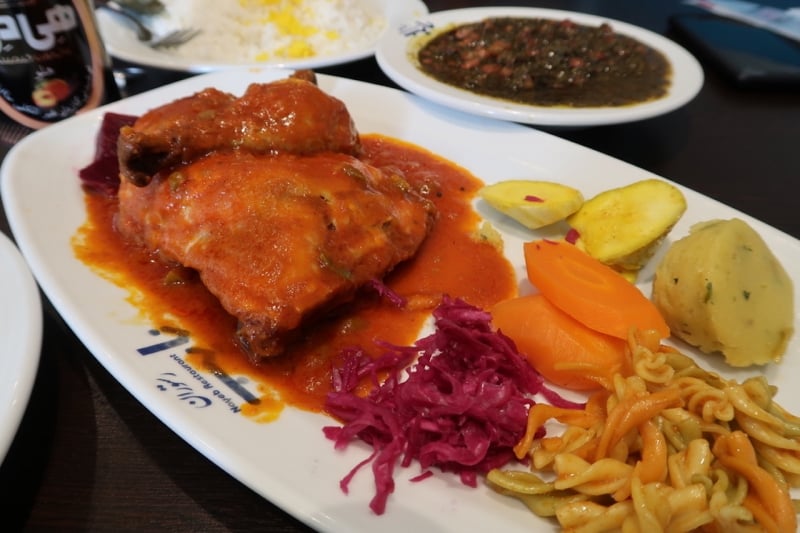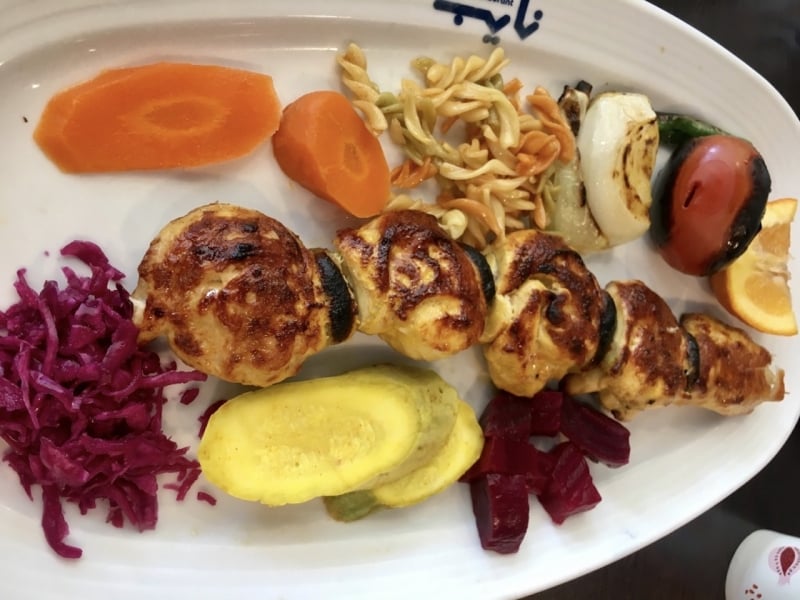 One that's not in the travel guidebooks, Nayeb Restaurant along Ebne Sina Street is a favourite amongst locals. I would never have found this place if not for a friend's recommendation. The counter to place orders is on the ground floor (warning: the menu's in Farsi) and the seating area is on the top floor. You can't go wrong with morgh, which is tender chicken drizzled with tomato sauce and served with rice, and also their variety of kebabs from kabab koobideh (ground meat with chopped onions) and joojeh kebab (barbequed chicken chunks) to kabab barg (barbecued lamb filet).
5. Bahar Narenj Cafe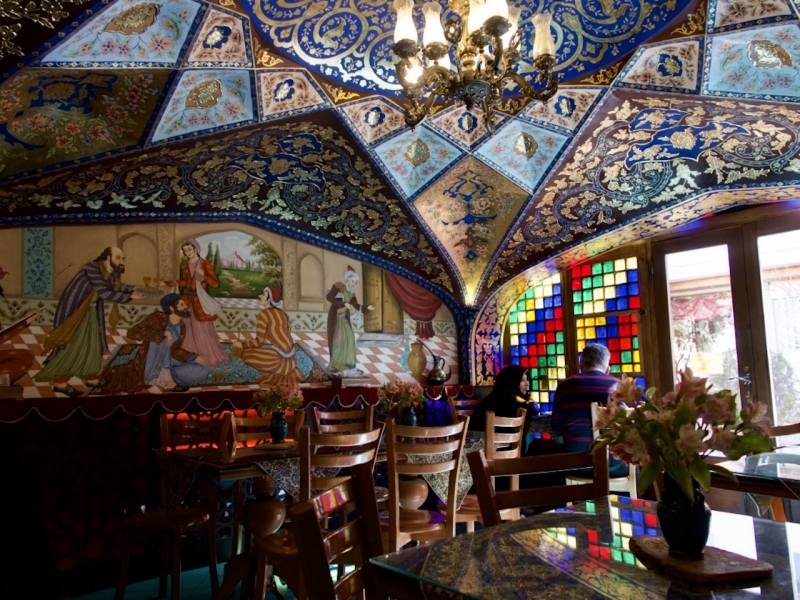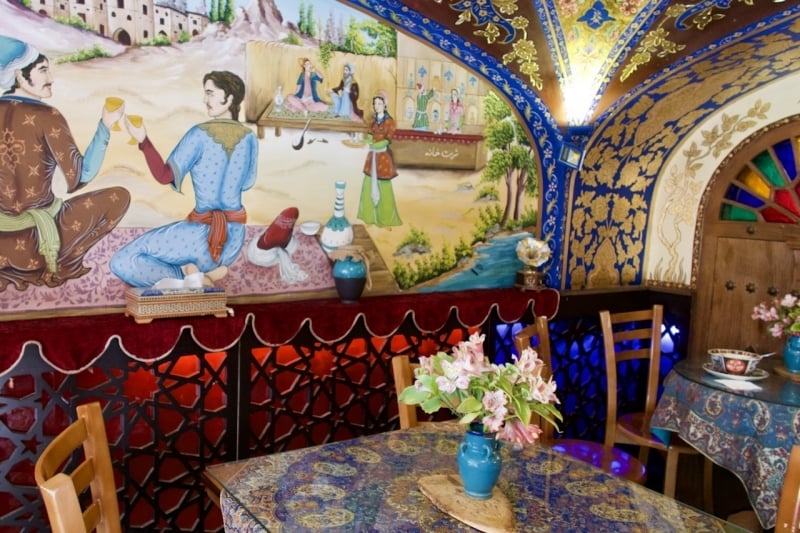 Quite possibly the most Instagram-worthy cafe in Isfahan, Bahar Narenj Cafe near the Vank Cathedral features a striking traditional design. Most noticeably, the cosy little space is encapsulated under an intricate blue and gold ceiling that's topped with a chandelier. Other than a wide range of shakes and teas, they also serve food like sweet Armenian bread and ash, a green noodle soup with beans and herbs.
6. Farhang Cafe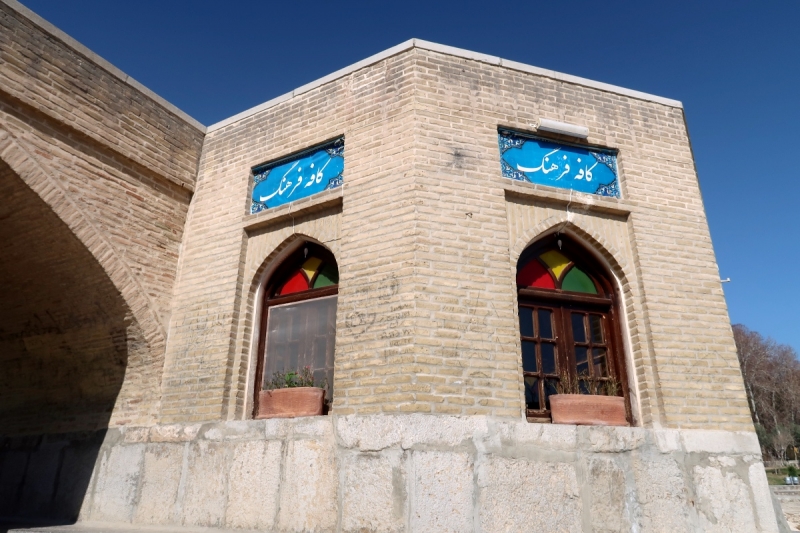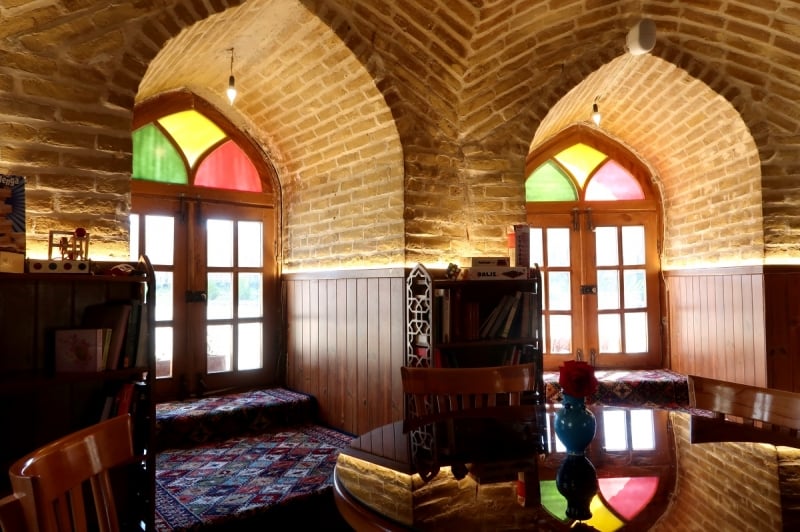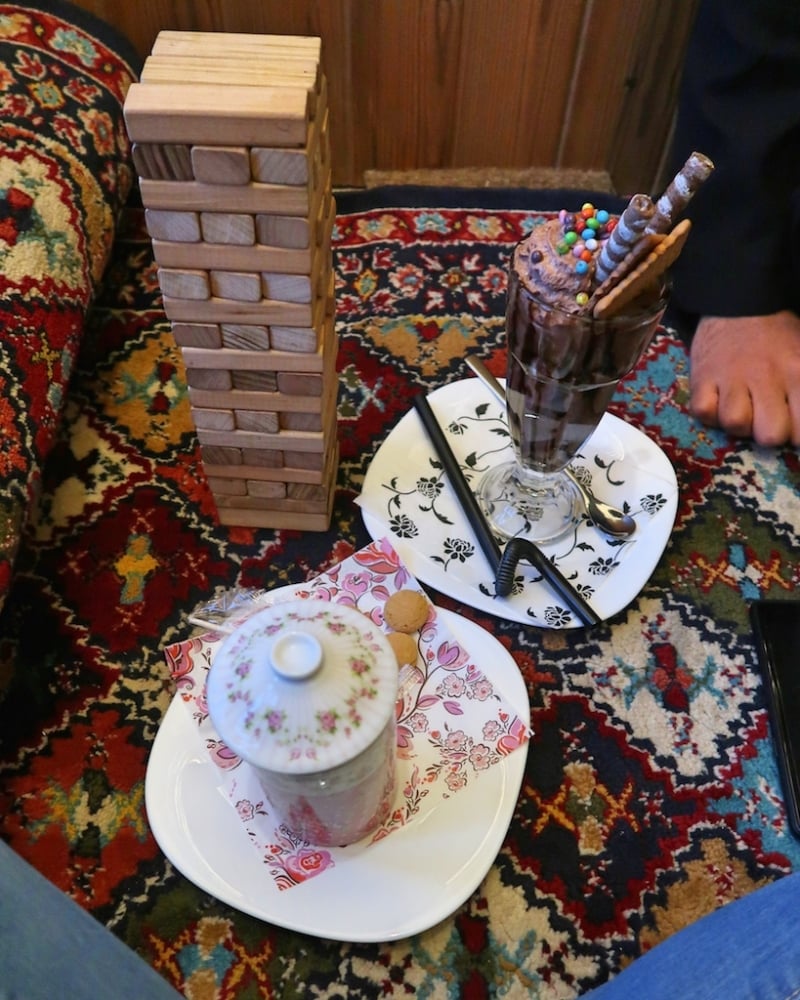 Perched under Joui Bridge, in between Siosepol and Khaju Bridge, is the quaint little Farhang Cafe. Its unique location is enough reason to visit. You can sit cross-legged at the carpeted corners of the cafe and gaze out the windows. When the Zayanderud is flowing (which is unfortunately rare these days), the view is just perfect. The cafe serves milkshakes, cold drinks (including Iranian versions of Mojito and Pina Colada), ice creams, tea, coffee, cakes, and snacks like hot chips (potato chips drenched in cheese and sauces). On the cafe's racks are books and a few games such as Jenga.
7. Romanos Cafe & Restaurant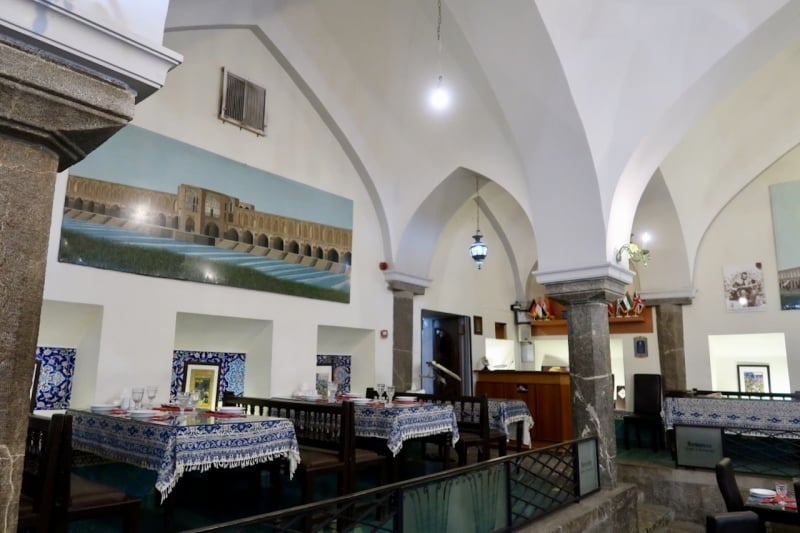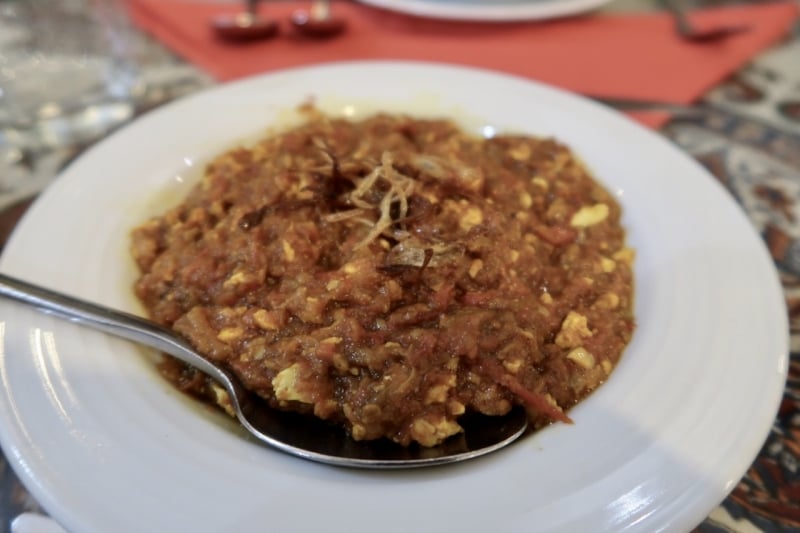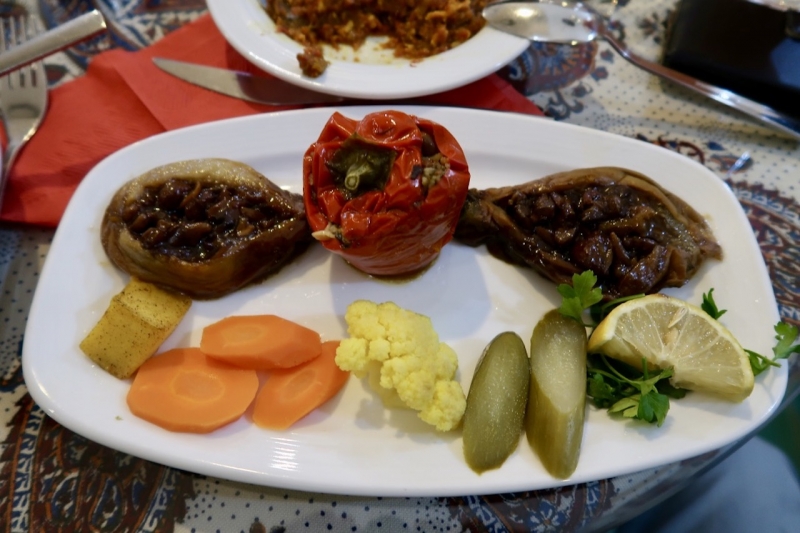 I was initially worried when I stepped into Romanos with a friend and found it empty and rather expensive despite its beautiful architecture. But as it turns out, dinner that night was incredibly satisfying. Among the dishes you can try here are mirza ghasemi, a northern Iranian dish with eggplants, tomatoes and a wash of garlic, as well as dolme, which is dumpling wrapped in grape leaves and stuffed with rice, veggies, split peas and peppers.
8. Radio Cafe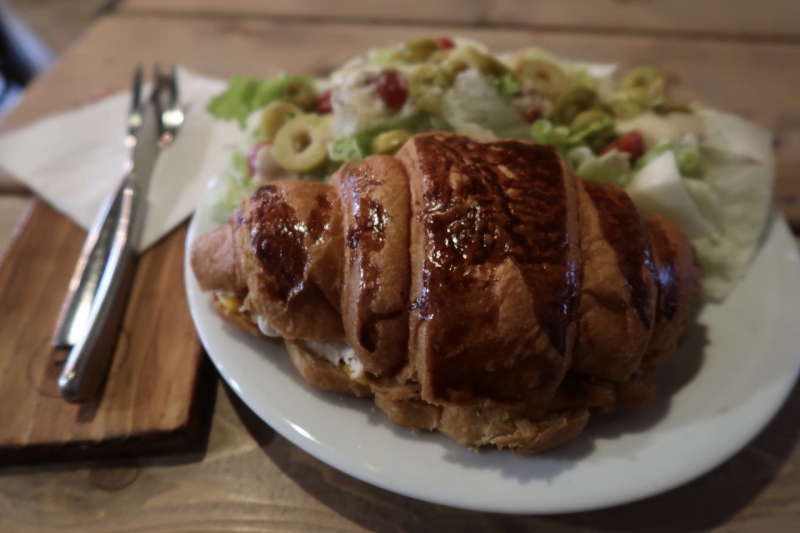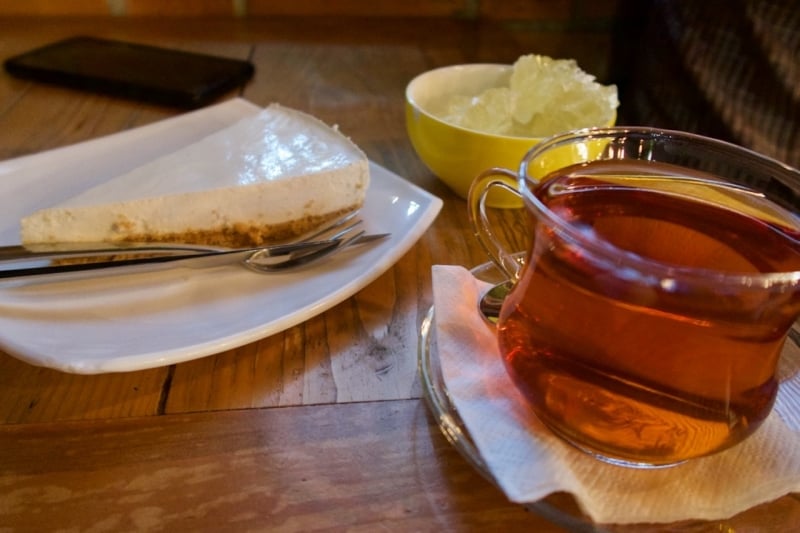 Radio Cafe is my top pick when I need a space to catch up on work. This refreshingly modern cafe is manned by friendly English-speaking staff. If you'd like to trade the usual Iranian breakfast with a plate full of sausages, beans, eggs and grilled mushrooms, you can find the English Breakfast Set on their breakfast menu. On top of that, they serve up really good cheesecake and chicken croissant with a side of salad.
9. Haaj Mahmoud Shefa'at Beryani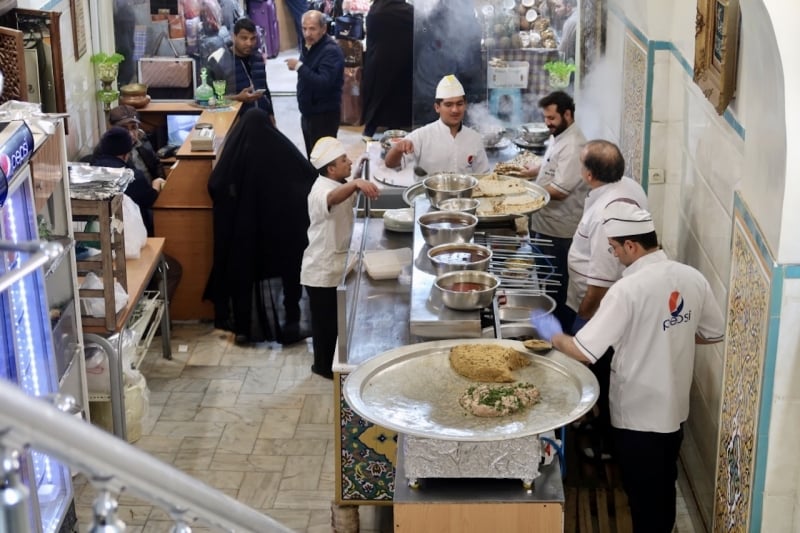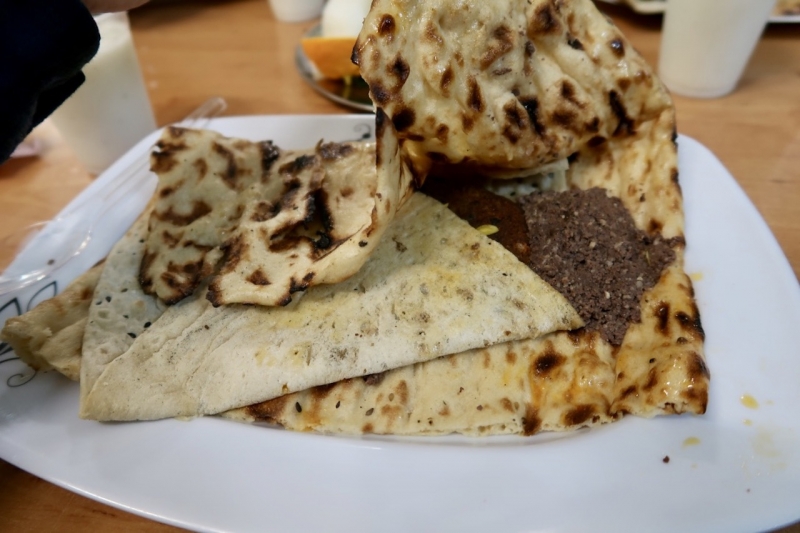 Beryan is a uniquely Isfahani dish of minced lamb wrapped in soft bread. To be honest, I am not a fan because of the strong taste and smell of meat, but I have met a lot of travellers who love it. According to a local friend, the place for the best beryan in Isfahan is Haaj Mahmoud Shefa'at Beryani. It is located in the bazaar near the entrance of the Jameh Mosque.
10. Cafe Me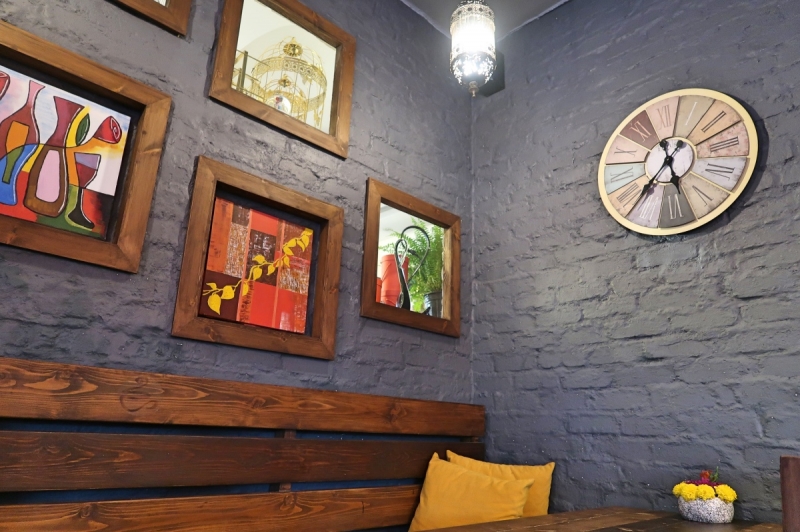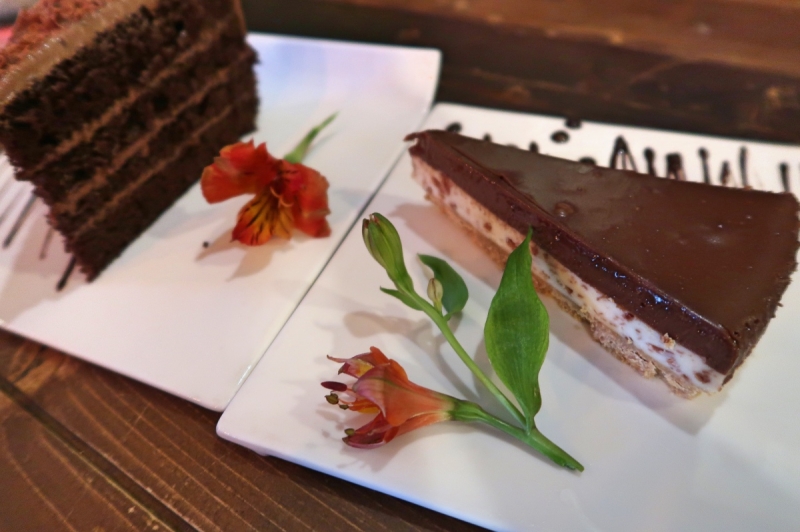 Near Khaju Bridge, Cafe Me is a cosy enclave washed in wooden hues. Aside from the usual suspects like tea and cakes, this cafe also has a selection of detox juices, mocktails, ice cream cakes and frappuccinos. The items on the menu are priced slightly higher than regular cafes in Isfahan, but if the Nutella cheesecake sets the standard for everything they serve, I'd say it's worth it.
11. Roozegar Cafe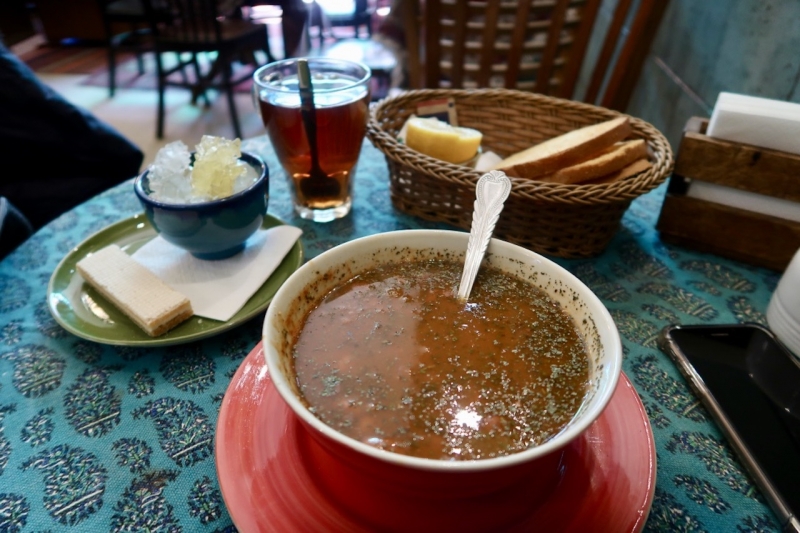 Roozegar Cafe is nestled in the same courtyard that leads to the aforementioned Traditional Banquet Hall. It's a good place for a conversation over coffee, black/herbal tea, sherbet, juice and cakes. If you come for breakfast, you can get something filling like ash or baked beans soup. They also have another branch to the east of Imam Mosque.
12. Saraye Soltan Restaurant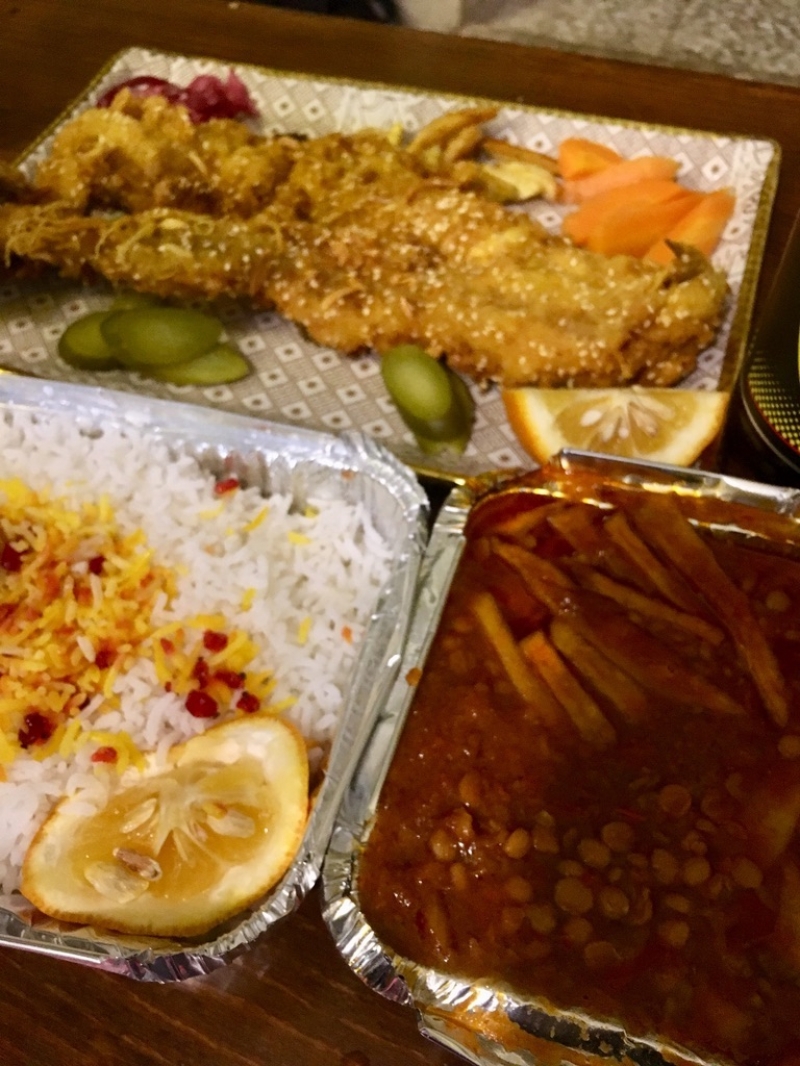 Saraye Soltan Restaurant is a simple-looking eatery near the square for when you want just good food minus the lavish ambience. They serve all the typical Iranian dishes – of which one of my favourites is gheymeh, a stew consisting of split peas and pieces of meat – and some that are relatively harder to find in restaurants, such as loobia polo (rice with beans and flecks of meat) and mahi (fried fish). The restaurant is hidden along an alley branching from Sepah Street. Look for a staircase beside a blue wall and head up to a room on the second floor.
13. PEACE Coffee & Tea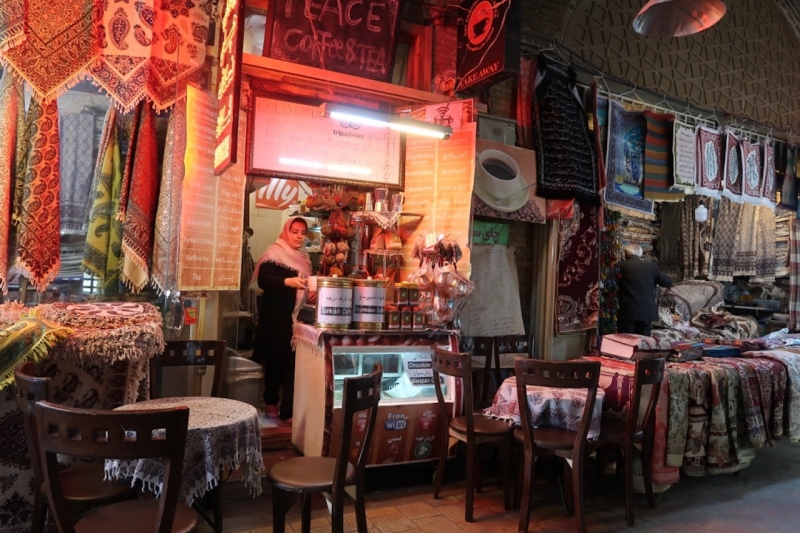 PEACE Coffee & Tea is nestled along the rows of shops in Isfahan Bazaar. You'll find it upon entering a bazaar alley to the right of the Qeysarie Gate. Although tiny (it has just two tables), the cafe does not compromise on quality. Whether it is a cappuccino, hot chocolate or Turkish coffee, the friendly lady behind the counter will whip up a good cuppa.
14. Kentucky House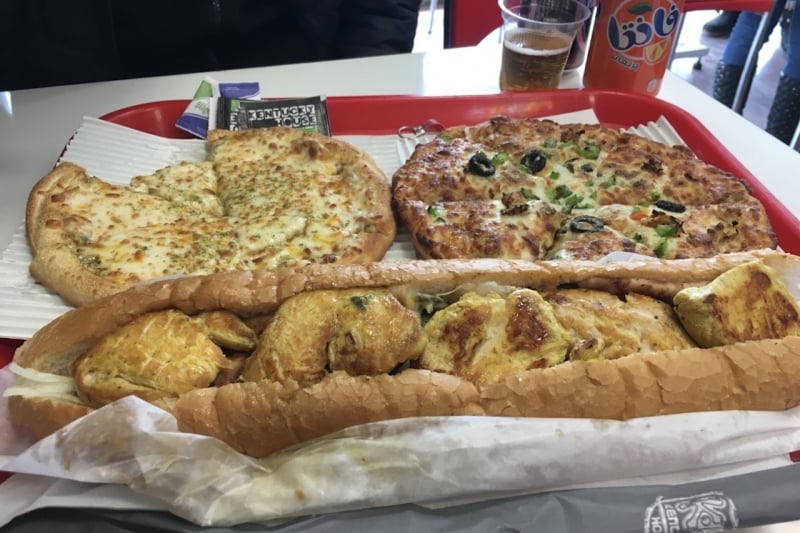 If you're not such a big fan of Iranian food or if you need a break from it, fast food restaurants dishing out burgers, fried chicken, pizzas and sandwiches are aplenty. My go-to fast food franchise is Kentucky House, particularly the outlet near Siosepol. It has an English menu so ordering will be a breeze.
15. Persian Cafe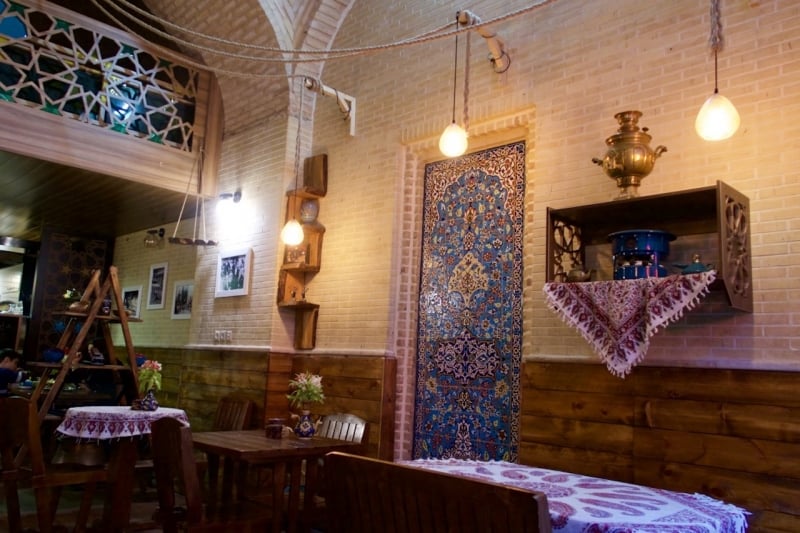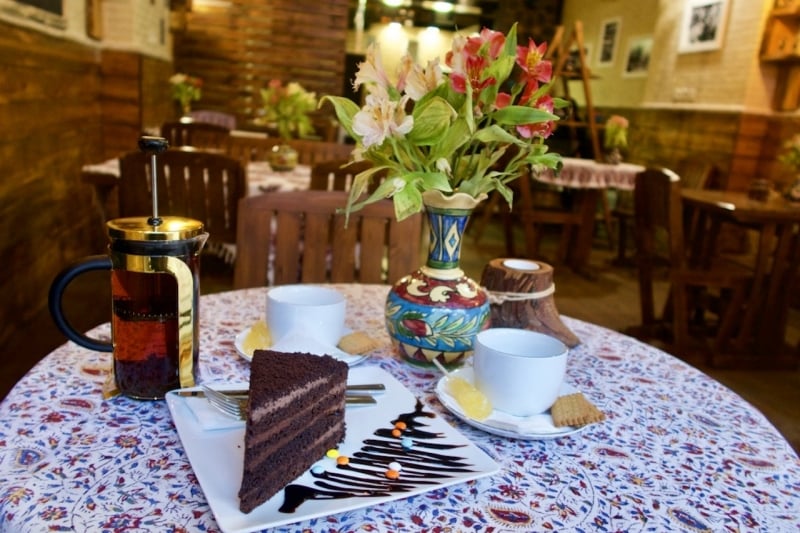 A lovely find along Sepah Street, at the entrance of Naqsh-e Jahan Square, the recently-opened Persian Cafe serves tea, coffee, sherbet and cakes. It is located on the right side as you enter the small Mesgarha Bazaar through its arched half-dome ceiling.
16. The One Cafe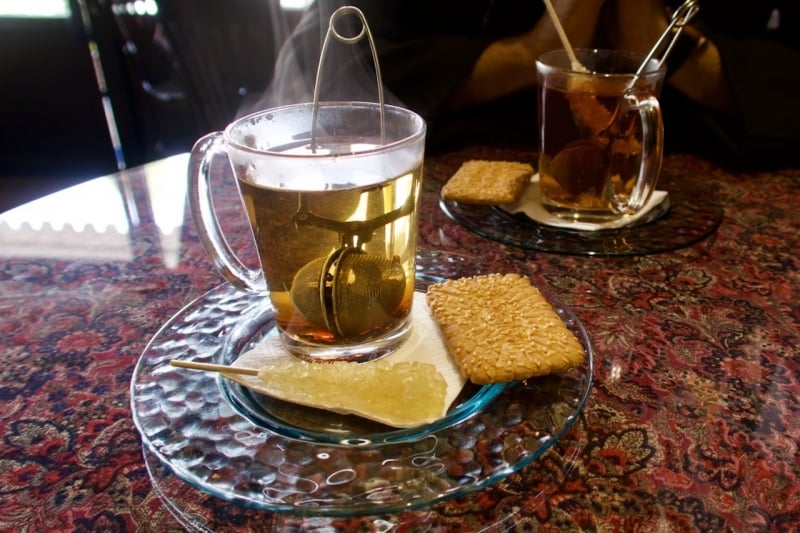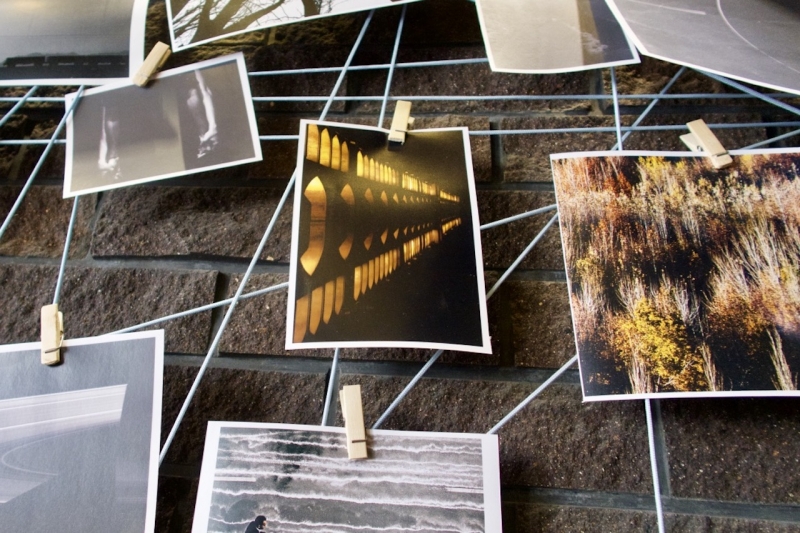 The One Cafe is a good place to rest your feet after a long day of walking in Jolfa. It's tucked within the Jolfa Square, the centre of the Armenian Quarter, and is a stone's throw away from a bunch of other cafes like Cafe Corsina, Van Cafe and Mir Cafe. Come to this area for a dose of cafe-hopping!
17. Foodies Indian Food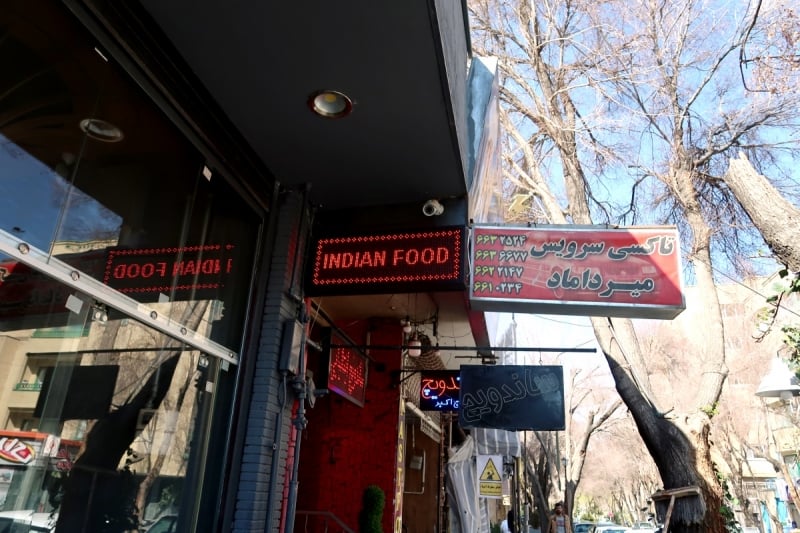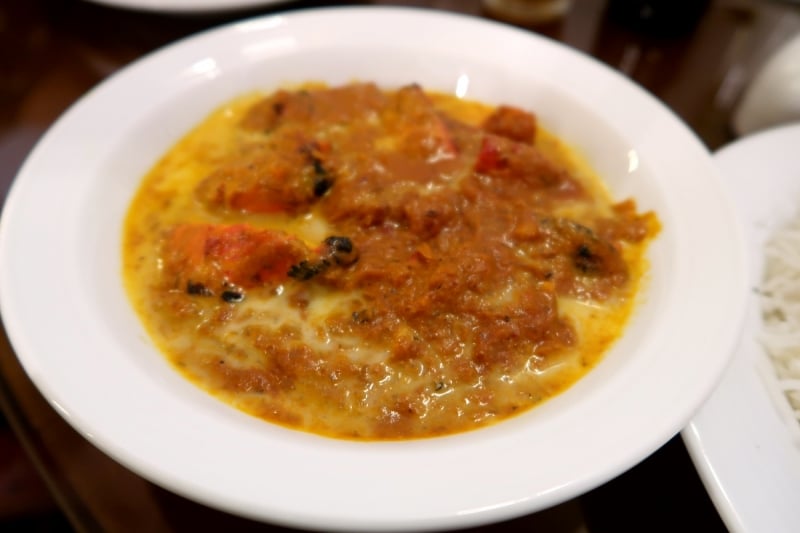 Despite my love for Iranian food, the Singaporean in me got so excited to hear about an Indian restaurant in Isfahan. After all, this is a city that is lacking when it comes to the international food scene. If you are desperately craving for some chicken curry or butter chicken masala, you can't go wrong at Foodies.
18. Maryam's Cooking Class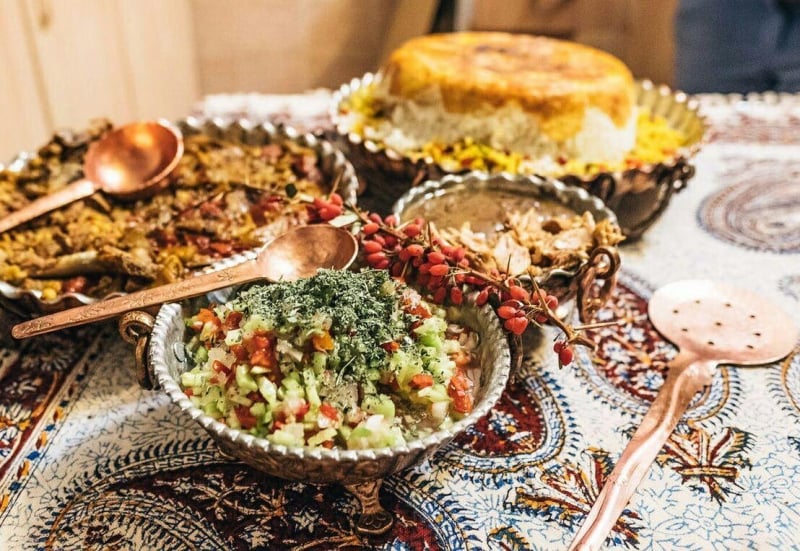 While it's not a restaurant or cafe per se, you can have a fabulous dinner – which you helped to prepare – in a local's kitchen. If you have an evening to spare in Isfahan, consider signing up for a cooking class with Maryam. The signature dishes in the lesson are fasenjun (walnut and pomegranate stew) and gheymeh bademjan (eggplant, meat and yellow-split pea stew), together with tahdig (rice with a pan-fried layer of potatoes and crust at the bottom).
Time to feast your heart out
I hope you'll enjoy these restaurants and cafes as much as I did. If you have more recommendations, do add me up on Instagram @dinamalyana and share them with me!
Before you go, check out this list of 18 Best Things to Do & Places to Visit in Isfahan or this Two-Day Isfahan Itinerary for Your First Visit.
---
Please note that some of the locations given are approximate rather than exact pins on the map.