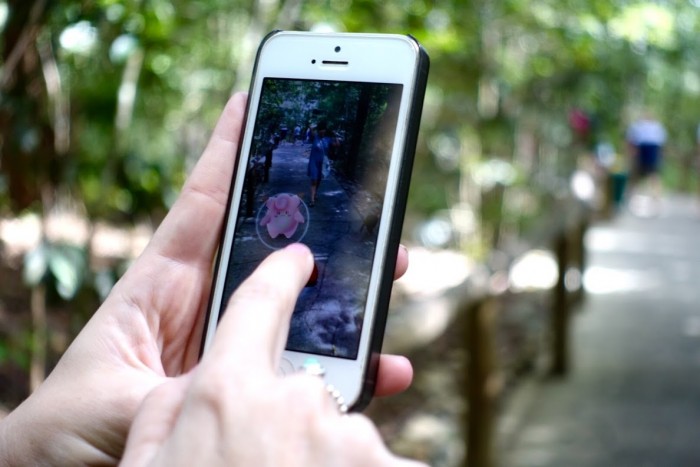 IT'S FINALLY HERE!!!!!!!!!!!!!!!!
After seeing all the fun the Aussies, Americans, New Zealanders and Europeans are having with Pokémon Go, the wait is finally over!!!! Don't worry about falling behind – like the true crazy fan that I am, I've been scouring the good 'ol 'Net for tips. Embrace them, fellow trainer, and may we battle one another to become the very best that no one ever was!
Also read: How Video Games Helped Me Travel Better
Image credit: Gilang Grimoire
1. Start Your Game with PIKACHU!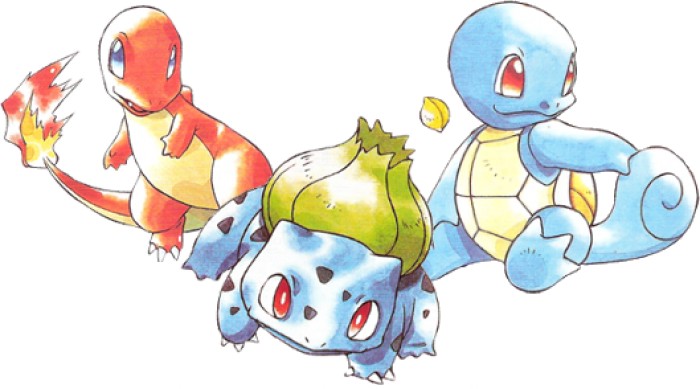 Image credit: Pokémon Wikia
Yes!!!! I'm sure many of you already know this, but take THAT our early-release counterparts! Now we can start with Pikachu because we got to know this BEFORE we started playing! Happy looking for Pikachu while the rest of us start with it! Ok yes, slightly sour…
For those who still have no idea what I'm talking about…
I'm sure we all know that you can pick the ever-beloved Bulbasaur, Charmander and Squirtle as your starter in this game, but I'll let you in on this Easter egg – you can also grab Pikachu as your starter! Time to relieve those Pokémon Yellow days with your trusty electric mouse at your side!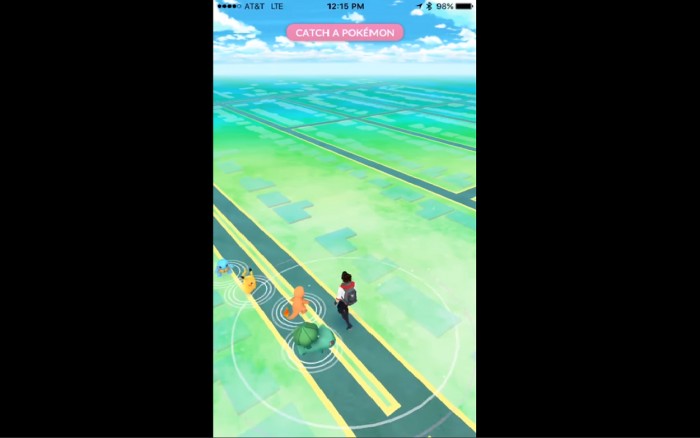 Image credit: ThatDudeSly
At the start of the game, you'll have an opportunity to catch the main starters when they appear on your screen. As hard as this will sound, walk away from them. They'll reappear at your location once you're far enough, but walk away again. Bear with me people, because that restraint will come in handy! Do this 5 times, and before you know it, you'll come face to face with the one and only Pikachu. Yes, you're very welcome!
2. CHOPE (Grab) the Best Pokémon by Knowing Where & When they Appear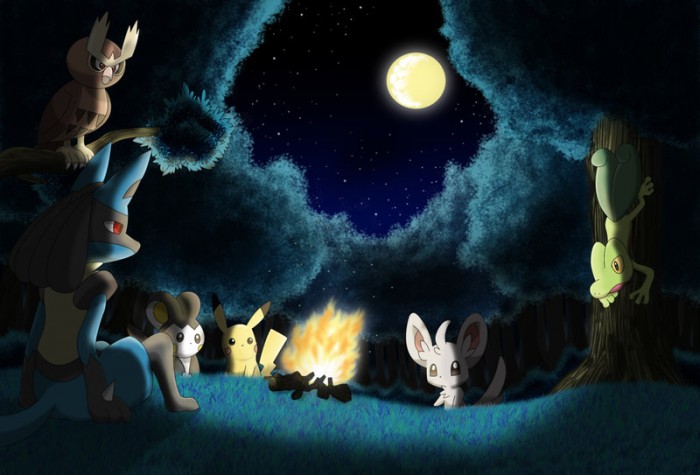 Image credit: Winick-Lim
This is the ultimate tip for you to catch 'em all, so if you want to show the casual fans who's boss, it's time to take notes!! You're likely to find particular types of Pokémon at places where they might be associated with. Think about the different places you'd get to explore: Water Pokémon near water bodies, Grass Pokémon at gardens or parks, Ghost Pokémon at graveyards…you know the drill. I'm not sure why anyone would be willing to go to the graveyard just to catch Pokémon…because you might see actual ghosts, y'know…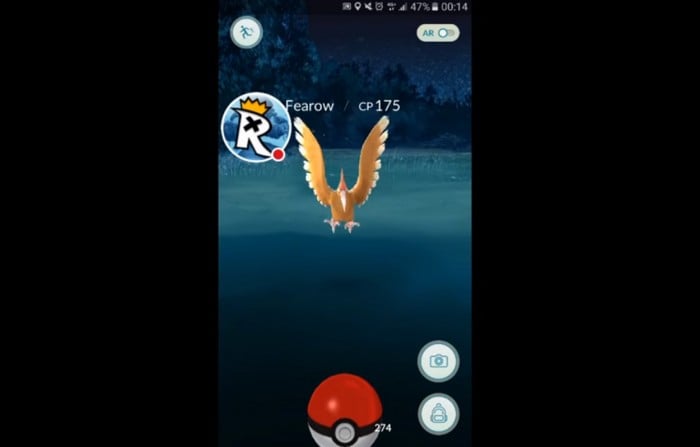 Image credit: Reversal | Boob Beach and Clash Royale
Of course, the time you're playing matters too! I've heard that some of the rarer Pokémon comes out of hiding at night. Be careful, though – for the night is dark and full of terrors. Okay, I'm kidding. But don't get so immersed in your game that you end up in places you don't wanna be at after dark!
Also read: Haunted Singapore: Self-Drive to a Night of Terror
3. BE SMART, Bring a Charger
Image credit: japanexperterna
Imagine you're in the midst of an attempt to capture a Dragonite when your screen suddenly blacks out. Tough – you won't find that Dragonite again because your progress for that period of time is gone. Be smart about it and tote along that portable charger. With your GPS running constantly and your screen switched on the entire time, your battery will drain faster than the health of Misty's Pokémon on Pokémon Red and Blue.
4. Look Out for Pokéstops While Taking Public Transport
You'll be running low on Pokéballs at some point, and you might just be on the verge of shedding tears at the thought that you might not be the best Pokémon trainer the world has ever seen.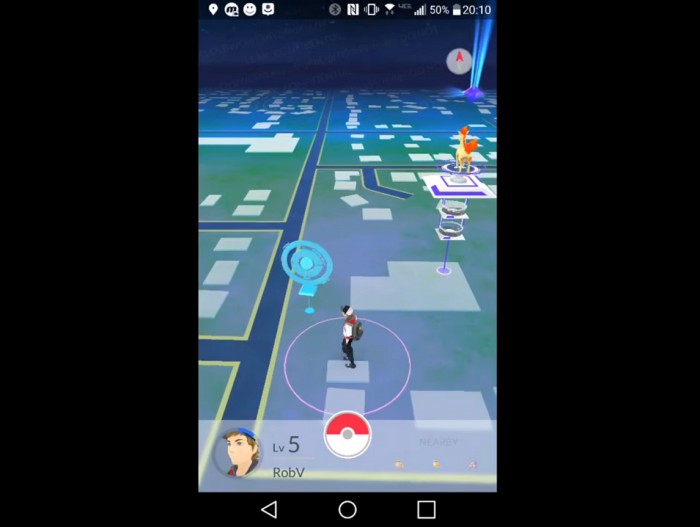 Image credit: Pokémon Go Review
Alright, alright, I exaggerate. But here's a neat trick to help you – public transport's all you need to get your inventory stocked and raring to go! Make sure to keep your game open – note the presence of a Pokéstop (that blue sign up there) ahead of you, spin it, and collect the stuff you get once you've passed it. If you're one lucky egg, you'll pass about 4-5 Pokéstops throughout your entire commute. That MRT ride from Woodlands to Orchard won't be so boring anymore, huh?
5. Keep An Eye On Those Footprints
Image credit: ChronOver
This game will make you work to get what you want – and by that, I mean walking! Even the laziest of bums will be pushed to be the very best for this game. If you want a specific Pokémon, make sure to keep an eye on the Nearby chart. That function's going to be your best friend when you're keeping an eye out for a particular Pokémon – three footprints means it's relatively near, two means pretty near, one means OH DAMN IT'S CLOSE, and no footprints at all indicate that you're a blur sotong for not realising that you're right on top of it. Pick a direction and change it if necessary, and before long, you're bound to come across that one Pokémon you've been waiting for.
Also read: The Ultimate Adventure Bucket List: 30 Heart-Stopping Challenges You Must Conquer
What are you waiting for, then? The real test is to catch them all, but to train them is your cause! See the sights and embrace them, because I know it's your destiny, fellow trainer 😉 See you all when the game's finally here!!
Meanwhile, I'll be practicing my Victory Dance when it happens.