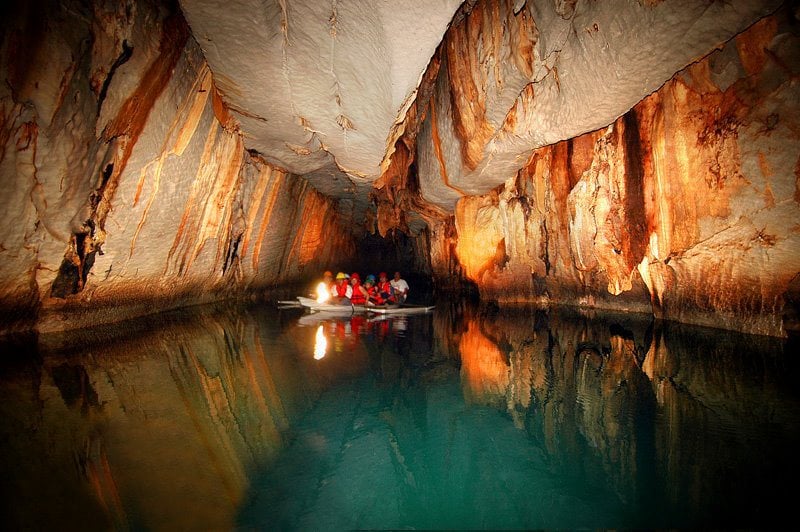 To a nyctophobic (person with morbid fear of darkness), entering the Underground River in Puerto Princessa, Palawan, Philippines might not be a good idea but if you're someone who's up for some fear-defying adventure, this one's for you.
Situated 50 miles north of Puerto Princessa City, the Puerto Princesa Underground River, also known as the Puerto Princesa Subterranean River National Park, was chosen as one of the New 7 Wonders of Nature on Nov. 11, 2011.
The fascinating formations of stalactites and stalagmites inside will leave you awestruck. Much as you'd like to take your selfie photos with the rock formations behind, you just cannot do so. Camera flash is not allowed when taking photos so let your photographic memory do the work. When sailing inside the subterranean river, look up, enjoy and savour the whole experience.
Inspired? Here's how you can make your travel happen:
TripZilla Travel Packages to the Philippines
Image credits: http://bit.ly/1m9mDv3