Image credits: Jundy Tiu
Nothing beats the happiness that Masskara Festival brings to many locals and even visitors of Bacolod City, Negros Occidental, Philippines. Masskara is a combination of the English word 'mass', which means 'many people' and Spanish word 'cara', which means face.
Masskara Festival doesn't have religious roots unlike other festivals in the Philippines which pay tribute to Sto. Niño and religious saints of the Roman Catholic church. While its official purpose is to celebrate the city's charter day, its most essential function is to showcase the interesting culture and life of the Negrenses (locals of Negros Province) while living up to its title as the 'City of Smiles'.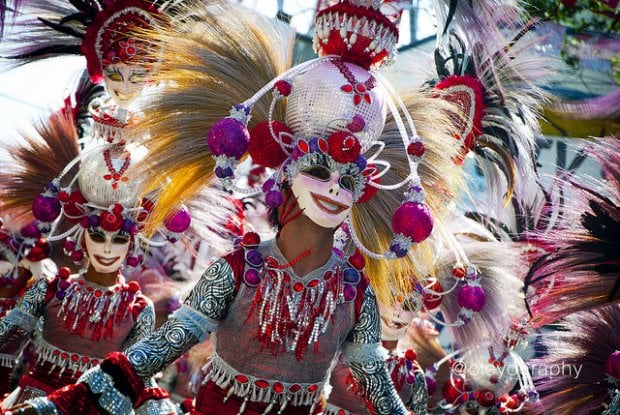 Image credits: oleyography
Held every third weekend of October or the closest weekend to October 19, Masskara Festival features festive songs, vibrant street dancing, exotic costumes and of course, the intricately adorned masks that highlight the festival. Experience Masskara Festival yourself and dance your way to the beat of the drums.
10.638868, 122.966292,Bacolod City, Negros Occidental, Philippines
Plan your getaway to the Philippines and witness the Masskara Festival this October.