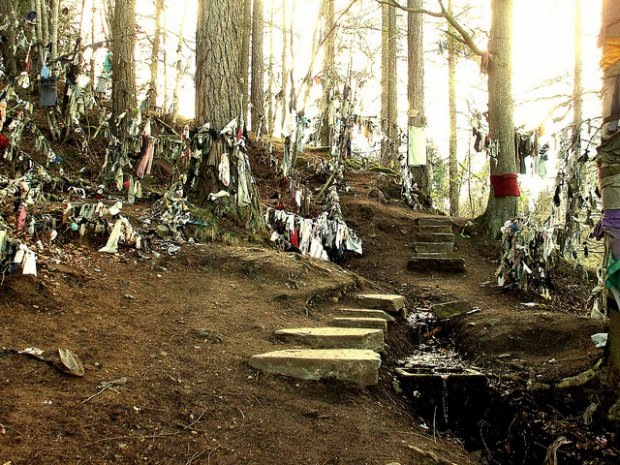 Image credits: Dave Conner
No one would probably visit a place that is so haunting like this spot in Munlochy, Black Isle, Scotland. Looking like a plane crash site, this forest is all covered with thousands of dilapidated cloths tied on trees.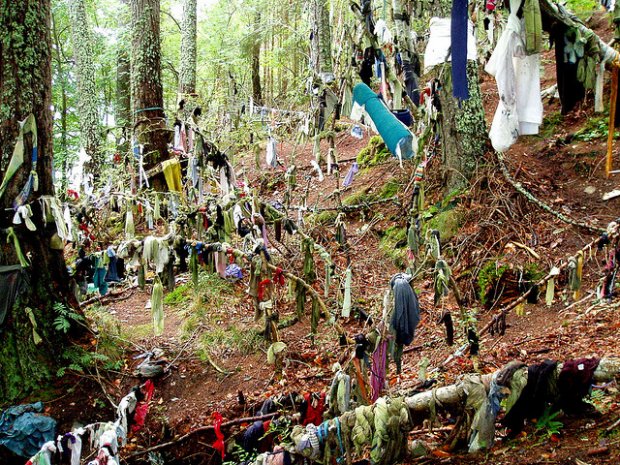 Image credits: Amanda Slater
Originating from the Scottish word for cloth, Clootie Well bears witness to an ancient pagan tradition that calls water spirits for healing. A piece of cloth is dipped into the water of the holy well, knotted to a branch and then left to rot. It is bad luck to remove the offerings from the Clootie Well so don't you dare touch anything.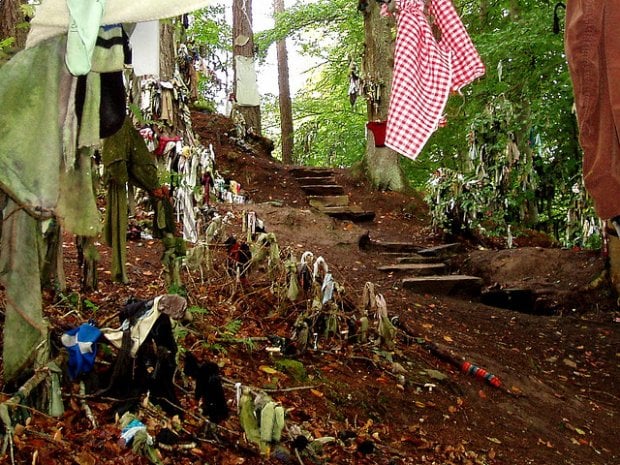 Image credits: Amanda Slater
Although paganism is discouraged in many countries, Scotland continues to invite visitors to carry out the tradition and bring more cloths to Munlochy Clootie Well.
57.549108, -4.262611,Munlochy, Scotland, United Kingdom
Prepare your trip to Scotland and see this site before it's gone.