In the blink of an eye, the Year of the Tiger is coming to an end and the Year of the Rabbit will soon be upon us. During this time of the year, Asia Pacific is often alight with joy and merriment as locals prepare to ring in the start of the new lunar year. 
Not only is it a great time to travel, but it's also the perfect opportunity to make new memories with your loved ones as you partake in the joyful celebrations. When you're ready to kick off the new year, here are ten incredible Chinese New Year destinations to visit during the Year of the Rabbit.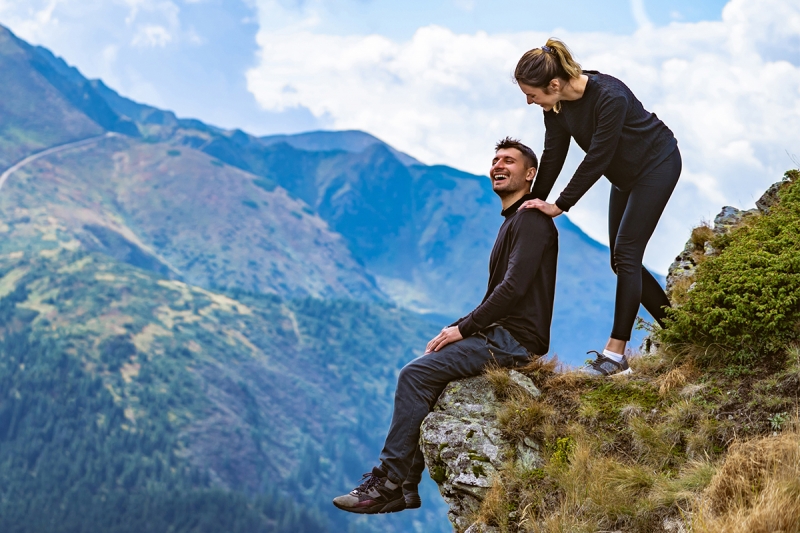 New Year, New Rewarding Memories! There's no better way to kickstart 2023 than exploring somewhere new with your loved ones. It's time to make your next trip with Wyndham Hotels & Resorts a celebration to remember!
Treat yourself to a much-needed staycation with Wyndham Hotels and Resorts this New Year. 
From now till 28 Feb 2023, enjoy 20% off when you stay two consecutive nights at participating Hotels by Wyndham in Asia Pacific. If you're in China, enjoy a complimentary breakfast for two at any Wyndham Hotel & Resort. Better yet, enjoy a free room upgrade in all other countries across the region. 
Book now to complete your stay before 1 Mar 2023 and earn up to 3,000 Wyndham Rewards when you book direct. 
Not a Wyndham Rewards member yet? Sign up here for FREE!
1. Hua Hin, Thailand
In Thailand, Trut Chin is an auspicious time of the year. Many Thai households usually prepare for the holiday with a deep house cleanse before the New Year. Besides that, those who are celebrating the New Year are highly encouraged to wear new clothes — especially in the colour red for good luck. 
If you're planning to travel to Thailand soon, consider the underrated travel gem that is Hua Hin! As one of the top destinations to visit in the New Year, the village is about a few hours away from Bangkok but offers a vastly different experience. Head to Phonkingpet Public Park to be at the heart of the lunar new year festivities. Expect lion dances, incredible performances from local schools, and a dragon parade to top it all off.
In addition, Hua Hin also has lovely numerous temples you can visit! Wat Khao Noi is most famous for their seaside views, while Wat Hua Hin has stunning exteriors that catch your eye upon entering. Afterwards, wind down at Hua Hin Beach for watersports or a chance to relax with a book. 
Also read: 7 Reasons Why Hua Hin is Thailand's Fun-Filled Destination You Never Knew About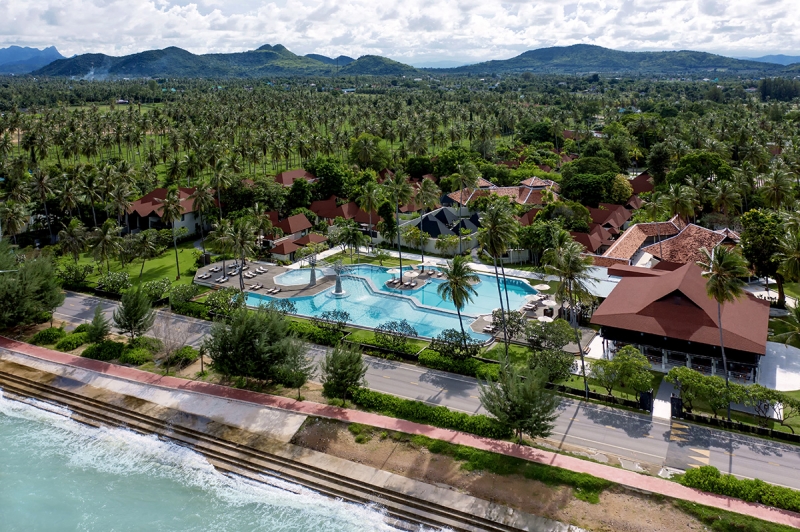 Fancy a staycation during the Lunar New Year? The newly-opened Wyndham Hua Hin Pranburi Resort & Villas has just what you need. The resort is located in between two fishing villages and boasts stunning views of the Gulf of Thailand. As a guest, expect a tranquil rainforest retreat, expansive gardens, and a 1,250-square-metre infinity pool. During your stay, treat yourself to a relaxing spa session or try your hand at archery or tennis.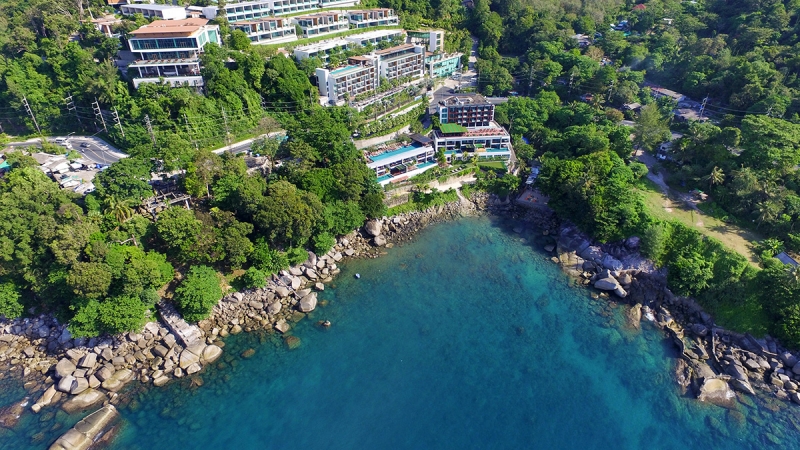 Even if you're travelling to other parts of Thailand, fret not. In Bangkok, stay close to the highlights of Trut Chin on Yaowarat Road at Ramada Plaza By Wyndham Bangkok Menam Riverside. As for travellers in Phuket, Zenmaya Oceanfront Phuket, Trademark Collection by Wyndham is perfect for an island vacation. 
2. Ninh Binh, Vietnam
Likewise, Vietnam is also one of the top destinations you have to visit in the New Year. During Tết (the Lunar New Year), Vietnamese people usually return back home to reunite with their families and visit the graves of their ancestors. During Tết, Ho Chi Minh City is usually the most famous place to immerse yourself in some of the world's best CNY parties. However, let us take you to Ninh Binh instead, for a therapeutic escape from the bustling city. 
Though first-time travellers may not know this, Ninh Binh is truly one of the most underrated Lunar New Year destinations in Vietnam. The town is perfect for sightseeing and getting away from the hustle and bustle of the city. Some of the top attractions include Trang An Grottoes, Bich Dong Pagoda, and the rice fields of Tam Coc. If you love history, Hoa Lu is a must-visit historical site you cannot miss on your first trip. 
Also read: 10 Things to Do in Ninh Binh on Your First Visit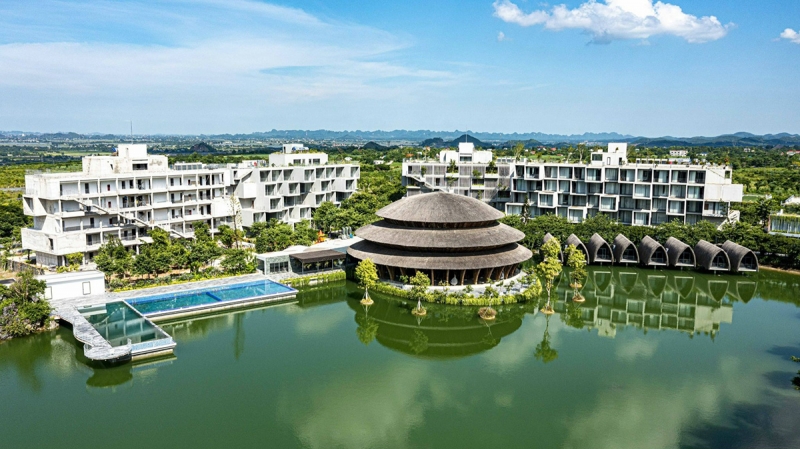 The brand new Wyndham Grand Vedana Ninh Binh Resort is the top place to stay when you're in Ninh Binh. Here, you can experience the height of serenity — the unobstructed views of the mountains and lakes, the alluring sunrises in the morning, everything just oozes peace and tranquillity. During the day, relax in an indoor or outdoor pool, or take advantage of the free hotel shuttle bus to Ninh Binh's attractions. For dinner, indulge in Vietnamese delights whilst admiring the views of Yen Quang Lake.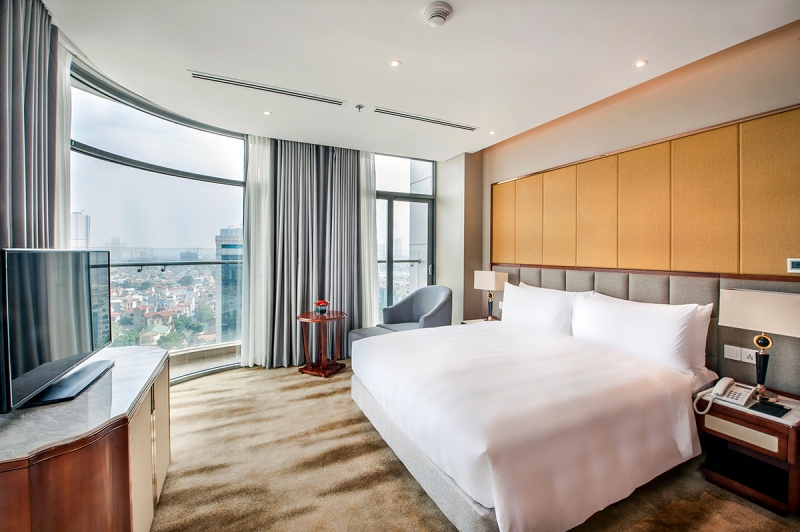 Are you planning to go to other parts of Vietnam after Ninh Binh? Those who plan to visit Hanoi can stay at Wyndham Garden Hanoi. Likewise, if you find yourself in Da Nang, Wyndham Danang Golden Bay is the perfect hotel for you. Alternatively, travellers in Thanh Thuy can find themselves a lovely place to stay at Wyndham Vuon Vua Thanh Thuy. 
3. Jakarta, Indonesia
In Indonesia, Imlek is celebrated with vigour. Indonesians celebrating the holiday typically get swept up in family gatherings, ancestral worship, and fireworks. A popular tradition during this time of the year is to catch a barongsai, which is essentially a lion dance show. Red packets are also a common feature, and they are handed out by married couples. 
When you're in Jakarta to celebrate the Year of the Rabbit, it's highly recommended to stop by Glodok (Chinatown) for the festivities. After a fantastic meal of Chinese food, go on a tour of the nearby temples and watch people buy Chinese ornaments for their homes. At Vihara Dharma Bakti, you can participate in the release of sparrows for good merit in the new year. 
Also read: Jakarta Souvenirs: 10 Authentic and Budget-Friendly Things to Buy in Jakarta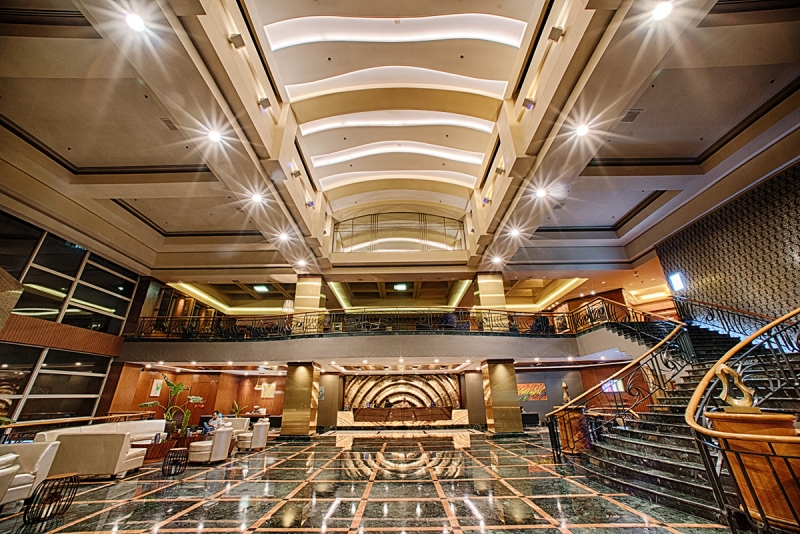 Of course, a day isn't enough to savour the best of what Jakarta's got to offer. Wyndham Casablanca Jakarta is known for its close proximity to the city's best attractions, including Ragunan Zoo, National Monument, and Kota Kasablanca Mall. Guests are also treated to extremely comfortable rooms during their stay and high-quality amenities such as a bar, a restaurant, and relaxing swimming pools.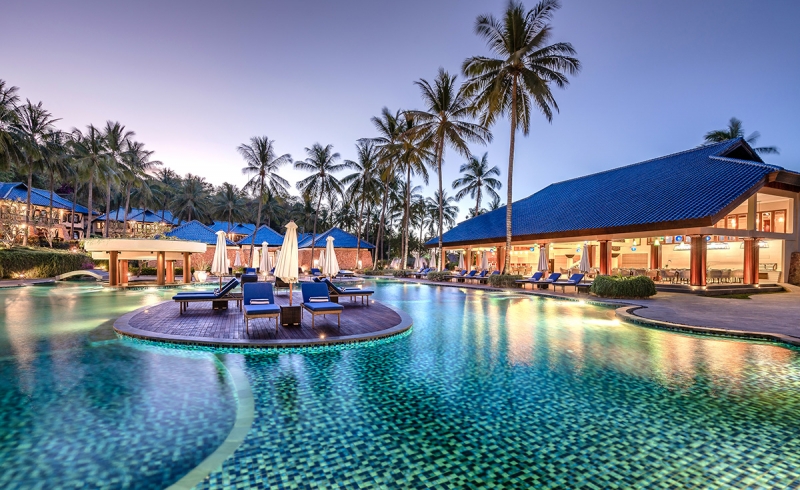 Besides Jakarta, Bali is another top destination to visit during the Lunar New Year. The serene beaches and the unique experiences are what make the island a tropical paradise. For those who plan to stay in Seminyak, Ramada Encore By Wyndham Seminyak Bali is a pinnacle of luxury like its surrounding beaches. On the other hand, guests in Lombok can treat themselves to a jungle retreat near the shores whilst staying at Wyndham Sundancer Resort Lombok. 
4. Kuala Lumpur, Malaysia
Besides Indonesia, Malaysia is another top destination to visit in the New Year. In terms of Lunar New Year traditions, Malaysia and Singapore share plenty of similarities. For example, both countries participate in extravagant reunion dinners, spring cleaning, and yu sheng. Vibrant fireworks are also part of the celebrations.
In Kuala Lumpur, the Lunar New Year is celebrated mostly at Petaling Street (Chinatown) and Central Market. Both of these places are located in Pasar Seni, which is a local hub for KL's creative side. In fact, most Malaysians also go to Thean Hou Temple to pray. The rows of Chinese lanterns scattered throughout the temple are often a magnificent display, and it's even more surreal at night when they light up. 
Also read: 10 Free Things to Do in Kuala Lumpur, as Recommended by Locals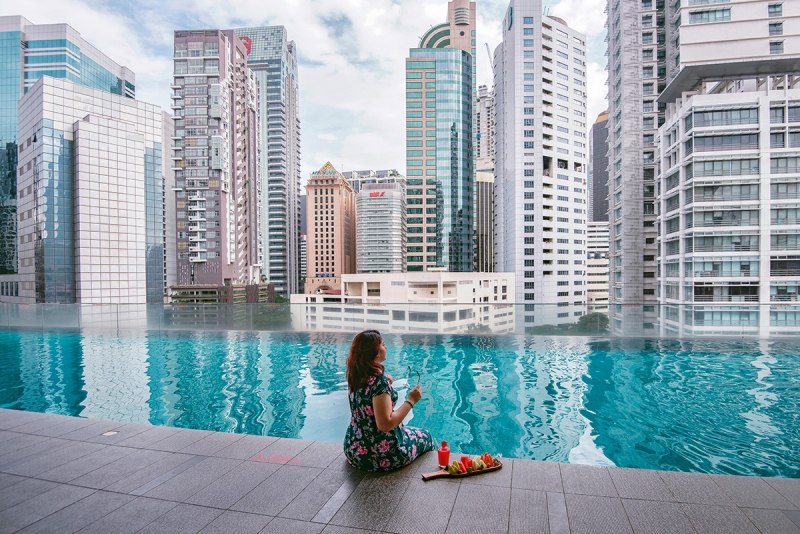 If you love to shop, eat, and party, Bukit Bintang is one of the best places to stay at when you're in KL. At Ramada Suites By Wyndham Kuala Lumpur City Centre, Malaysia's top attractions are within walking distance. During the day, go shopping at Pavilion KL and KL Tower. At night, settle into your king-sized bed with glittering views of the timeless district.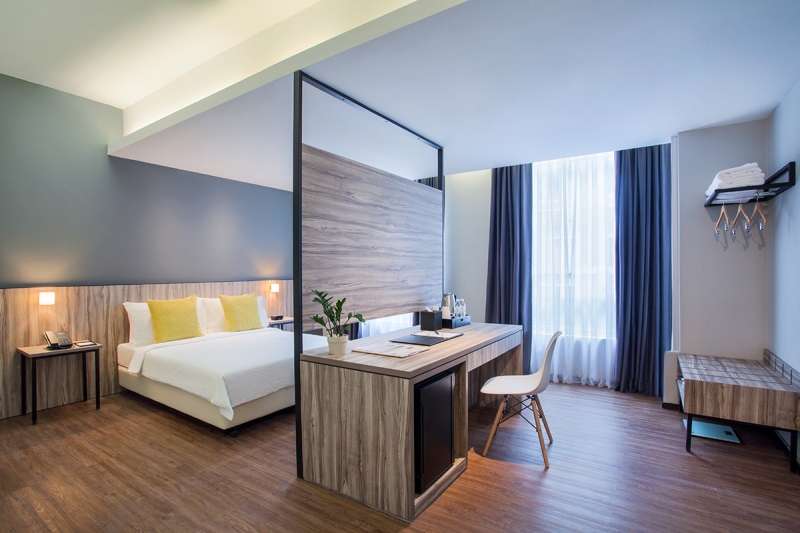 In addition you can also stay at Days Hotel & Suites by Wyndham Fraser Business Park Kuala Lumpur, which is located near ICC Pudu and MYTOWN Shopping Centre. It is close to Jalan Alor in Pudu, one of the top foodie spots in the city! 
5. Manila, Philippines
Contrary to popular belief, Filipinos actually celebrate the Lunar New Year with aplomb. On this auspicious day, Filipinos are encouraged to wear clothes with polka dots and eat round-shaped food as the shape represents good fortune. At midnight, families come together for Media Noche, which is a late-night feast to celebrate prosperity in the new year. 
In Manila, head to Binondo, the world's oldest Chinatown. For the Year of the Rabbit, immerse yourself in Chinese culture and learn more about the local heritage. On Ongpin Street, expect the most delicious Chinese food and historic buildings. 
Also read: 10 Things to Do in Binondo, Manila — the Oldest Chinatown in the World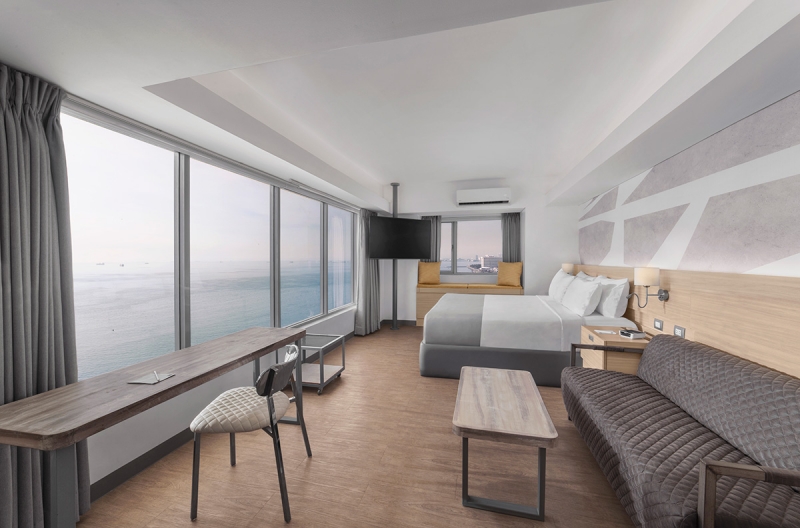 Are you in the mood to travel with style? At the TRYP By Wyndham Mall Of Asia Manila, expect chic and comfortable rooms boasting views of Manila Bay. Guests are treated to a relaxing sanctuary near the city's top malls and the lively streets of Pasay City. On your stay, enjoy a range of recreational amenities such as a rooftop pool, a bar, and a range of onsite restaurants to fix your cravings.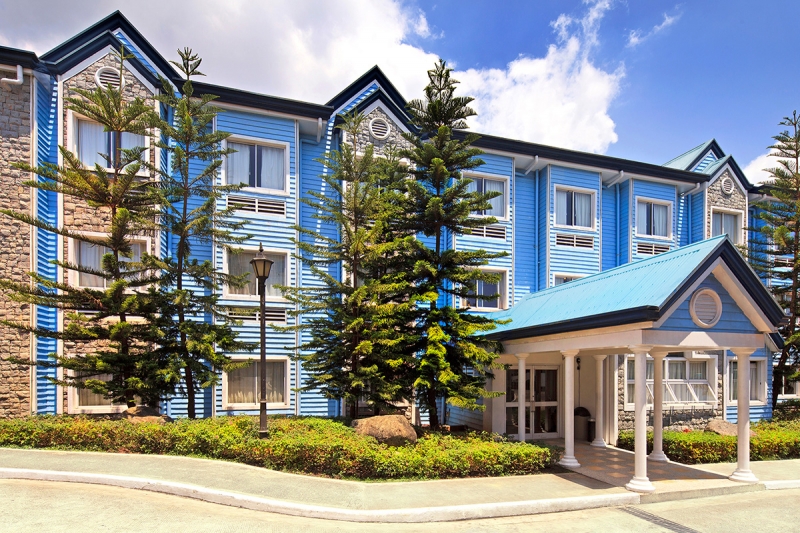 Other than Manila, Baguio is another perfect place for a fresh start to the year. Microtel By Wyndham Baguio will the best base from which to explore this scenic region known as the Summer Capital of the Philippines. In contrast, Microtel By Wyndham Boracay in Boracay will gift you the promise of a laidback vacation near turquoise waters. 
6. Sapporo, Japan
Japan's Lunar New Year celebrations are a wonder. You've got lion and dragon dances, musical performances, and lots of acrobatic shows. People will be dressed in traditional clothes, and fireworks will shoot across the sky at night. As with other countries, Japan's traditions also include house cleaning, dinners, and red packets. 
While the previous Southeast Asian destinations focused on a warmer climate, Japan's snowy Sapporo offer a refreshing change in scenery. A wintery Lunar New Year celebration in this Hokkaido city is not complete without a ski game at Mount Teine and a visit to the Sapporo Snow Festival. On your trip, pose in front of the Clock Tower and go on an afternoon stroll at Odori Park. 
Also read: 10 Best Things to Do in Sapporo During Wintertime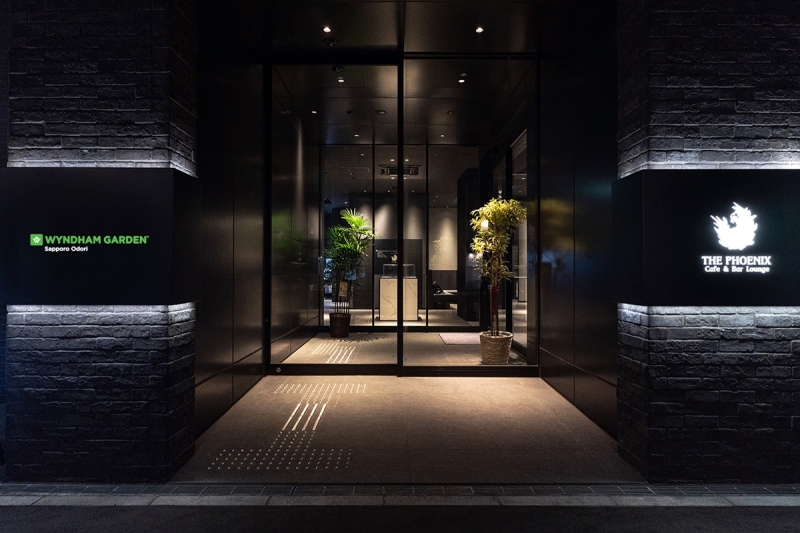 Are you seeking comfort and convenience in the city centre? Wyndham Garden Sapporo Odori has exactly what you need! The hotel is within walking distance of top attractions such as Hokkaido University Museum and the Sapporo TV Tower. As a hotel guest, you get fully-stocked bathrooms, high speed internet, and a cool Smart TV with great entertainment choices. If you suddenly need to work last minute on your trip, there's also a coworking space with fax and copy services provided on-site.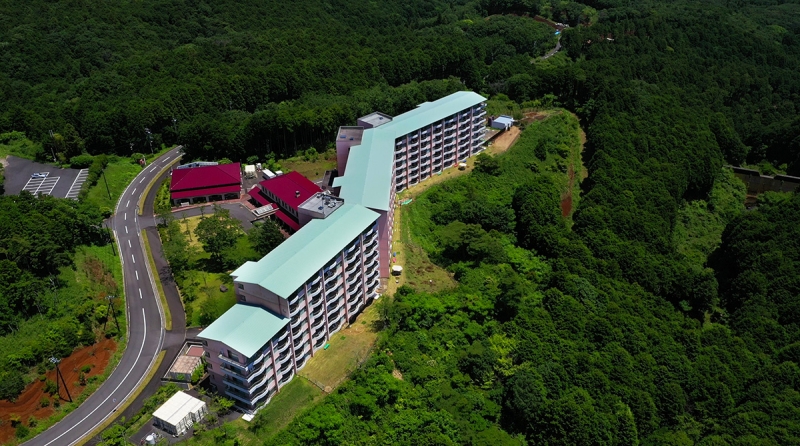 For travellers who plan to travel to Mount Fuji, why not stay overnight at Wyndham Garden Nagaizumi? You can wake up to the stunning scenery and soak in the sounds of nature. You're going to never want to leave! 
7. Jeju Island, South Korea
Likewise, Seollal in South Korea is an equally exciting time. Families typically dress in traditional clothing (hanbok) and visit their elders' homes where they perform sebae (a deep, respectful bow) and wish them a happy new year. Afterwards, everyone will get together and feast and play traditional games.
Jeju Island, in particular, is most famous for their beaches, unique cuisine, and unparalleled scenery. On your first trip, hike up to the top of Hallasan Mountain and learn about Jeju's Haenyo divers at Haenyo Kitchen. When you're looking for one-of-a-kind activity, take on gravity racing at 9.81 Park.
Also read: 20 Awesome Attractions in Jeju Island You Shouldn't Miss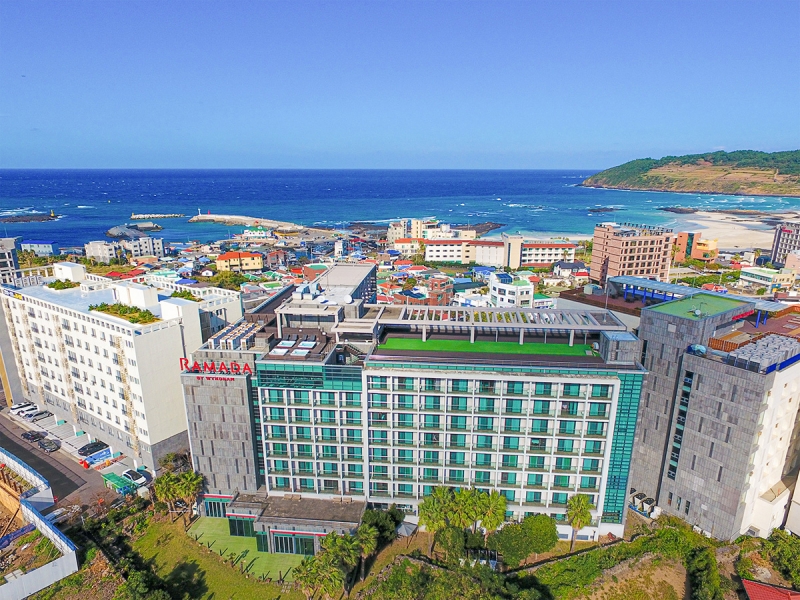 Fancy a comfortable stay in Jeju-do? Ramada by Wyndham Jeju Hamdeok is a great choice when it comes to hotels located in the downtown area. Guests are treated to ocean views, fully-furnished rooms, and an unforgettable nightlife scene within walking distance. At night, head up to the rooftop garden for a drink at the hotel bar or relax in a bubbling Jacuzzi.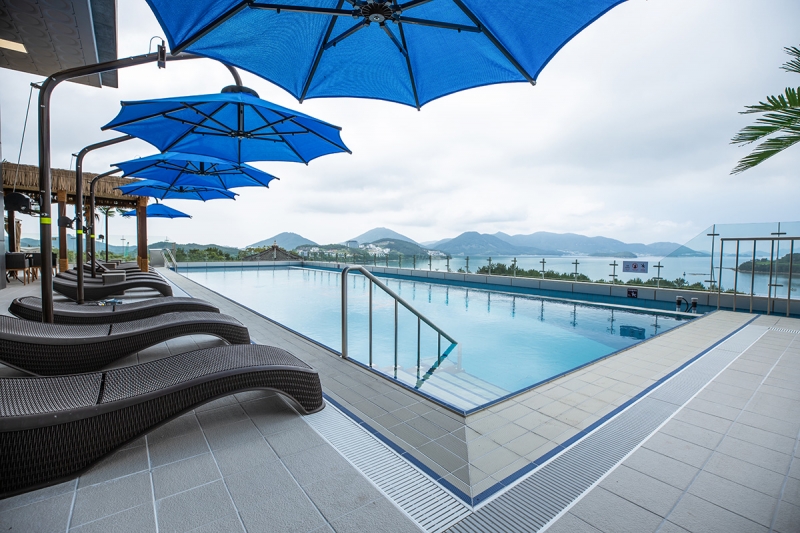 Besides Jeju, there's another location that's worth visiting. Yeosu is famous for paragliding, surreal beaches, and Yi Sun Shin Park. After a whole day of exploring, settle into your rooms at Ramada Plaza by Wyndham Dolsan Yeosu. We guarantee the balcony views of the sea are so worth it!
8. Melbourne, Australia
This may come as a surprise, but Australia is one of the top destinations to visit during the Lunar New Year too! In Australia, get ready to be swept up into a world of street festivals, holiday markets filled with food and arts and craft, and Chinese lanterns galore. 
As Melbourne is known to have a huge Chinese community, Chinese New Year is taken seriously among locals. Epic celebrations are said to start in Chinatown as early as 11am, with people savouring dumplings and enjoying the street performances. In fact, many families typically get together for a sumptuous feast at the top Chinese restaurants. 
Also read: A 48-Hour Melbourne Itinerary: Your Guide to the Best of the City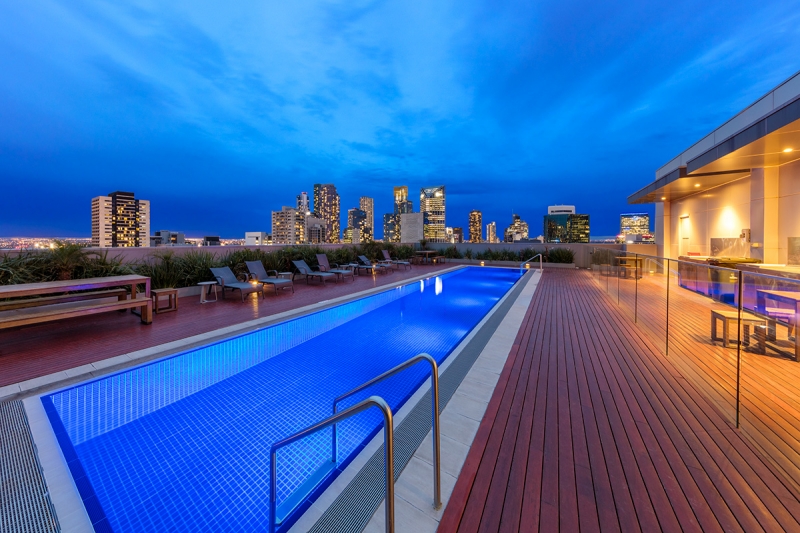 The Wyndham Hotel Melbourne is the pinnacle of comfort right in the middle of Melbourne. The hotel is located near Little Bourke Street, which is known for arguably the world's best flat white coffee and Chinatown. During your stay, head down to a nearby theatre to catch a show or go shopping at a boutique along this iconic street.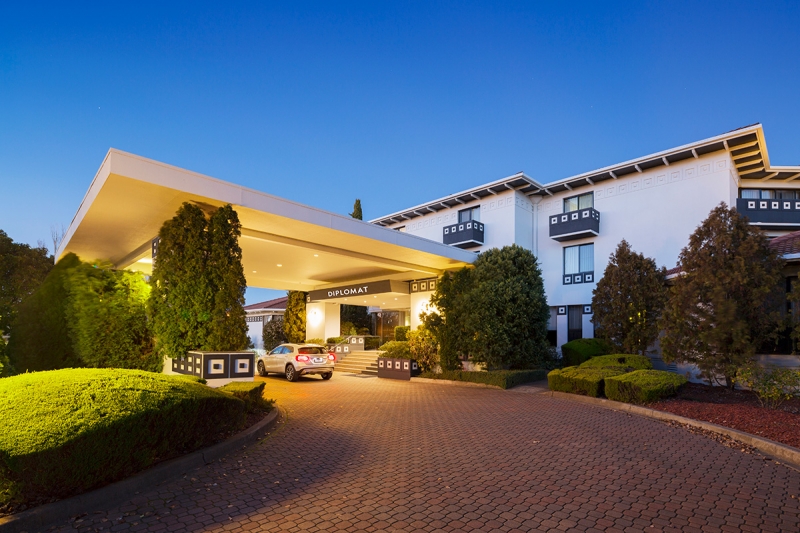 Alternatively, if you find yourself in New South Wales, Ramada by Wyndham Diplomat Canberra is the perfect choice for first-time and return travellers. 
9. Wellington, New Zealand
In New Zealand, the Lunar New Year is celebrated by the Chinese community there. Traditionally, a fresh layer of red paint is applied to window panes and door frames. After that, festive decorations are hung up throughout the house. On a different day, people will go out to shop for new clothes (preferably red), and to buy additional ornaments such as peach blossoms, plum trees, and chrysanthemums. 
In Wellington, there is an annual Chinese New Year festival filled with exciting entertainment, glittering fireworks, Asian food, and lots of immersive experiences. In a show of bright colours and noises, the streets will be packed with locals and tourists alike!
Apart from the Lunar New Year festivities, you can also start off your day with a scenic hike to Mount Victoria, which happens to be a primary filming location for the Lord of the Rings. Afterwards, dive into Hannah's Laneway for souvenirs, and some of the best food in town. At sunset, take the Wellington Cable Car to the top of Kelburn for the best panoramic views of the city. 
Also read: Top 5 Things to Do in Wellington, According to A Local!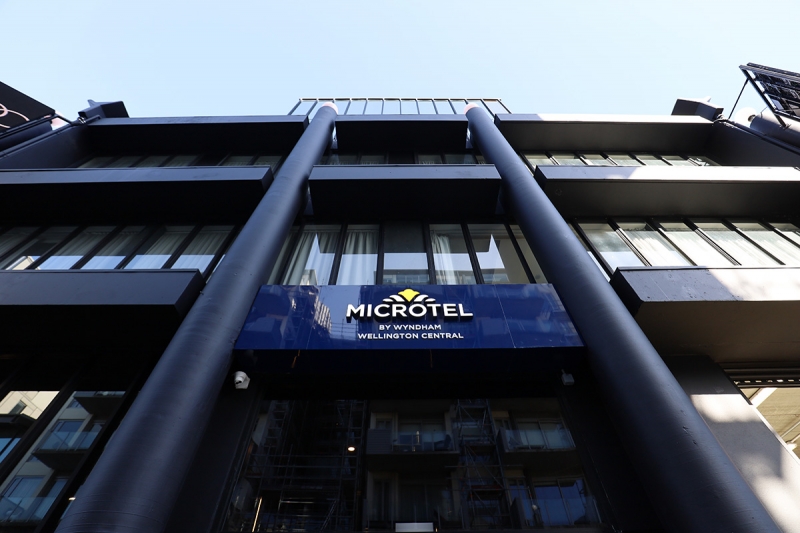 Have you been meaning to figure out a place to stay while you're in Wellington? Microtel By Wyndham Wellington Central should be your best bet! Other than its close proximity to top attractions like Mount Victoria Lookout, guests have always appreciated the coffee at Vivian's Cafe and the express check-in service.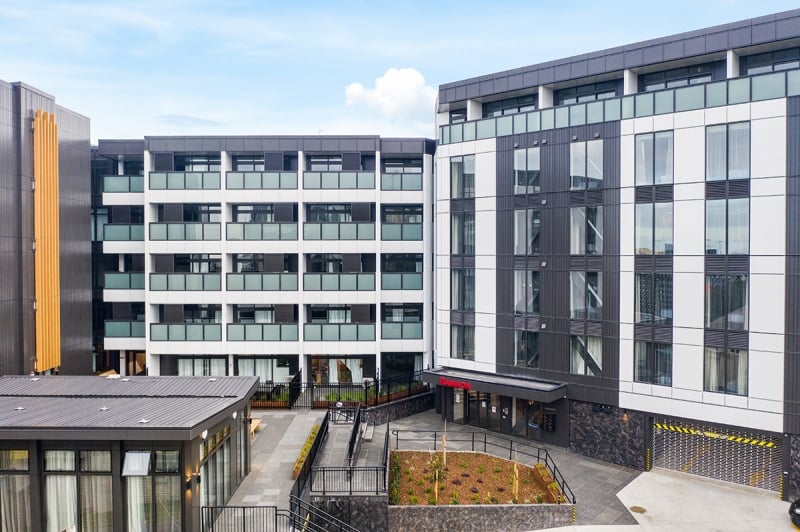 During the Lunar New Year, Auckland hosts its annual Lantern Festival. Expect immersive workshops, cultural shows, a dragon parade, and endless music to last a lifetime. If you're in town to see what the hype is all about, stay at Ramada By Wyndham Newmarket for the ultimate hotel stay. 
10. Xi'an, China
In China, the Spring Festival is a massive affair. During this time of the year, millions of people travel up to a thousand miles to visit their families for the holidays. Many Chinese households typically celebrate with family banquets, distributing red packets, hanging up festive decorations, and praying to ancestors. When you head outside, expect firecrackers, dragon shows, and fireworks at night. 
When it comes to celebrating this prosperous holiday, Xi'an is one of the best destinations in the world. The city is most famous for its deep roots in Chinese history and culture and as the resting place of the famous Terracotta Warriors. During the Lunar New Year, millions of visitors gather annually to celebrate and witness extravagant celebrations throughout the city. Expect dazzling lantern shows on the Ancient City Wall and all kinds of temple fairs to fill your nights.  
Also read: Forget Beijing & Shanghai: 7 Offbeat China Cities Everyone Needs to Visit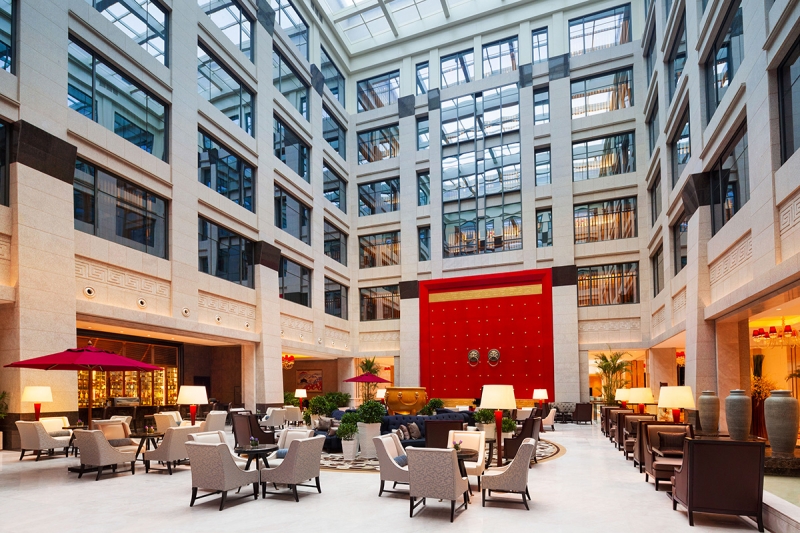 Stay close to the lively Spring Festival celebrations at Wyndham Grand Xi'an South. As a guest, treat yourself to a traditional, yet contemporary setting with comfortable amenities. During the day, explore the Qujiang New District, and its nearby attractions, including the Dayan Pagoda, The Terra Cotta Warriors and Horses, and Tang Paradise.  
However, if you ever find yourself in China's vibrant capital, Beijing, during the Spring Festival, book a stay at Wyndham Beijing North. Likewise, explore the beauty of the City of Bridges with a stay at Wyndham Chongqing Yuelai in China's busy Chongqing. On the other hand, if you're in Foshan to explore China's rich arts scene, Wyndham Grand Foshan Gaoming will guarantee you a comfortable stay as you learn more about pottery and ceramics. 
Besides celebrating traditions, the Lunar New Year is all about treating yourself. No matter where you go in the Year of the Rabbit, enjoy these top destinations in the New Year and have a lot of fun!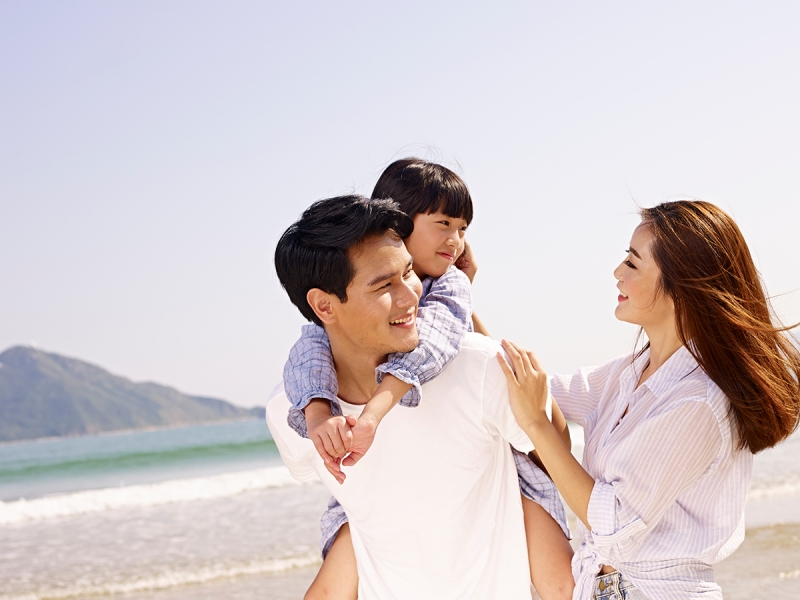 No matter which part of Asia Pacific you travel to, there's always a welcoming Hotel by Wyndham to make you feel right at home. Guests that sign up for Wyndham Rewards will also get to enjoy exclusive member perks on their stay — plus, registration is free!
This Lunar New Year, enjoy 20% off when you stay two consecutive nights at participating Hotels by Wyndham in Asia Pacific. Breakfast for two is complimentary at any Wyndham hotel and resort in China. Guests staying in other countries across the region can also upgrade their room for free!
Booking date: Now till 28 Feb 2023
Complete your stay by 1 Mar 2023
---
Brought to you by Wyndham Hotels and Resorts.
Featured image: Jorge Láscar | Wikimedia Commons