Have you've been constantly travelling to the big Chinese cities, to the point where you know every little nook and cranny in the Forbidden City, or memorised every shopkeeper's face in Nanjing Road? You probably think that you've experienced everything that China has in store for you!
The truth is, however, that you've barely scratched the surface of this vast country! There are still plenty of other cities out there that are just waiting to be explored. In fact, here's a list of underrated cities around China that we've specifically tailored to a variety of preferences. Just take your pick and get started on your next big adventure!
1. Xiamen for the Lovey-Dovey Couples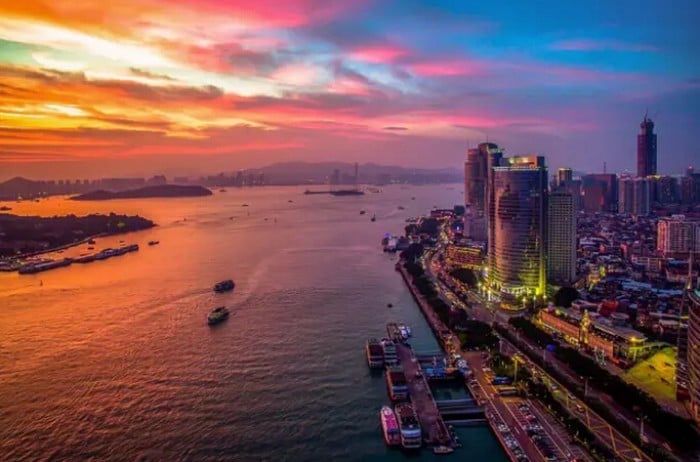 Image credit: xmnn
Located at the eastern coastline of China, Xiamen is a city well known for their seaside attractions and Portuguese-influenced architecture. The beautiful natural scenery and it's constant mild climate makes this city a hot favourite amongst domestic and international tourists alike.
Start your day off with a leisurely stroll down Zhongshan Road to sample some of their local cuisine. Be sure to try out their famous stuffed biscuits, which are usually filled with peanut, green bean, red bean and strawberry. Alternatively, you can pay a visit to Nanputuo Temple and take in the sights of their impressive ornate architecture and ivory Buddhist statues.
Best for: Couples and honeymooners. Definitely check out the Sunlight Rock on Gulangyu Island, which sits at the highest peak of the island and offers an unparalleled view over the lush greenery below. It's the perfect romantic backdrop for you and your loved one to indulge in intimate moments!
2. Qingdao for the Foodies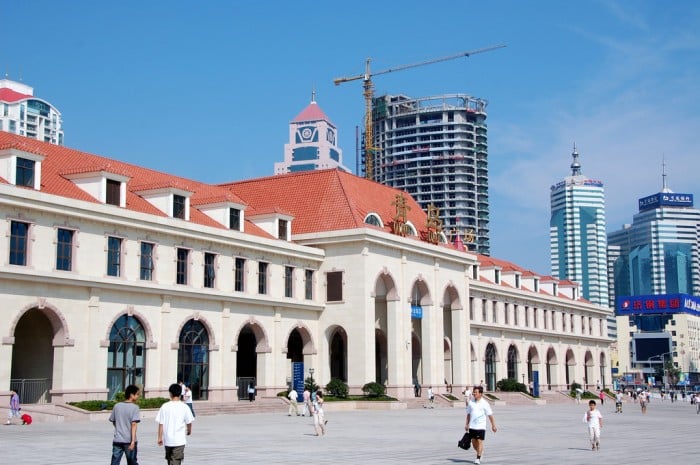 Image credit: Brücke-Osteuropa
One of the largest cities in the Shangdong province in eastern China, Qingdao was once under colonial rule by the Germans for almost 30 years. The result of that is a seamless combination of both Dutch and Chinese cultures in the city's architecture.
Many houses, churches, and even the famous local Tsingtao brewery have drawn influence from the previous European settlers. Their annual festivals, such as the Qingdao International Beer Festival, celebrates their rich heritage with a round of beer tasting, evening entertainment and drinking competitions.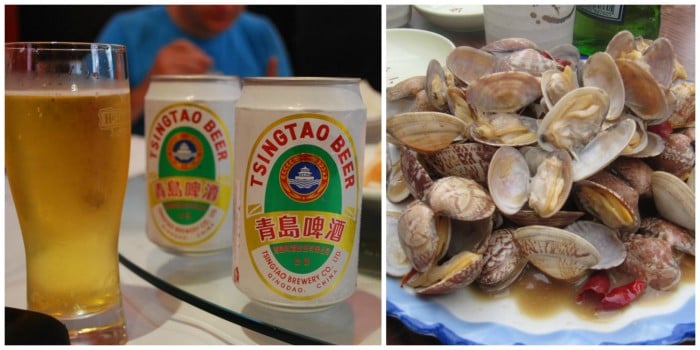 Image credit: (left) Alpha (right) Berufskolleg Neuss
Best for: Food lovers. The city is well known for their Shangdong seafood specialities, with well-known local dishes that include stewed salted fish and chili sautéed clams. Head down to Yunxiao Road, where you can find a great number of seafood restaurants that serve only the freshest catch of the day!
3. Guilin for the Adventurous Families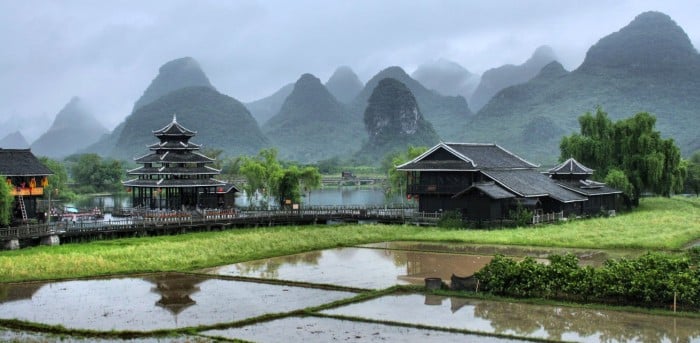 Image credit: Grey World
Surrounded by vast nature, the city of Guilin stands as the most scenic town of China. You can take your pick on exploring the various rivers, lakes and the karst mountains that are just a short travelling distance away from the city center.
Head to Elephant Trunk Hill, a natural stone arch that resembles an elephant dipping its trunk in the water. Or why not hike up Fubo Hill, where you can view ancient Buddhist carvings and inscriptions along the way? Even if you're not a believer, the panoramic view of the city from the top of the peak is still worth the trek up!
Best for: Family trips. Both parents and kids will enjoy the numerous sightseeing opportunities around town. From a cruise down the winding Li River, to exploring the colourful depths of the Reed Flute Cove, strengthen your family bonds while learning about the wonders of nature at the same time!
4. Sanya for the Tropical Beach Bums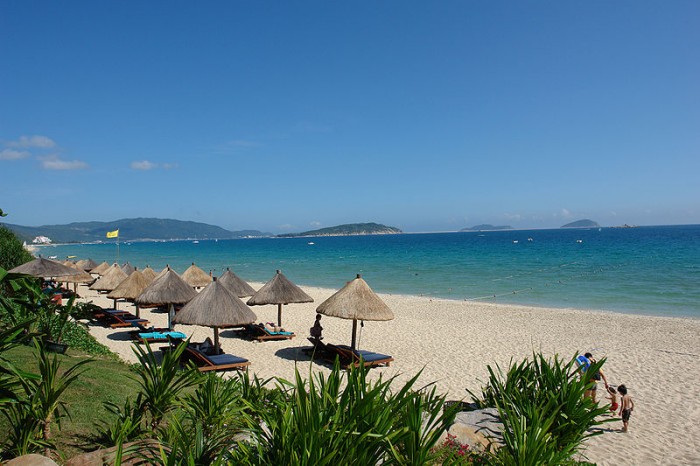 Image credit: Eladpreston
If you're looking for a Hawaiian-like city in China, the southernmost city of Sanya is pretty similar! Plenty of beautiful beaches and islands await those seeking a retreat from the hustle and bustle of the city. With sunshine almost all year around, the temperature is perfect to go frolicking on the beach or laze on the soft sand for a good tan!
Sanya Bay is a great way to start your adventures at, with a beachline that stretches up to 25 kilometres and is populated with a number of seafood restaurants. If you're looking for other activities that don't involve the beach, consider visiting the Nanshan Temple, where you can gaze up to the giant statue of Guanyin overlooking the park, or ring on the giant monastery bells that are scattered throughout the place.
Best for: Beach enthusiasts. If you're a big fan of watersports and soaking up a little sun, then put on your swimsuit for a great time at either Sanya Bay, or head to the lesser known Yalong Bay. Underwater activities such as scuba diving and snorkeling are readily available for those who wish to mingle with fascinating marine life!
5. Chongqing for the Culture Junkies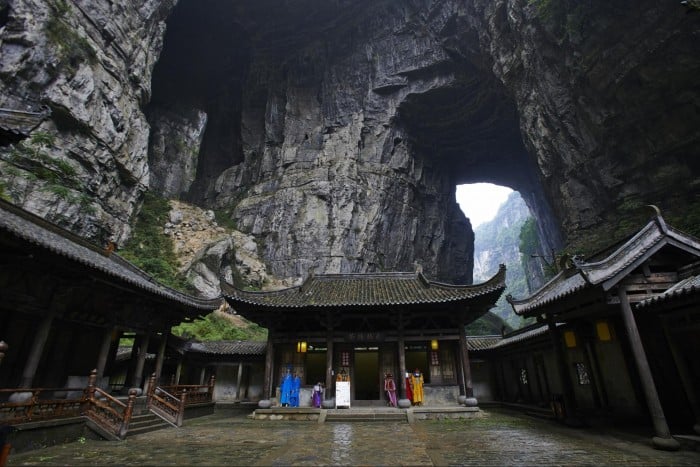 Image credit: llee_wu
Chongqing's natural beauty is often overlooked by tourists, who are instead drawn to the other well-known cities around China. However, visitors who decide to delve a little deeper into this mountainous region will realise that there's more than just the city life to experience!
A brief hike around Mount Jinfo would be testament to that fact, with a wide diversity of beautiful fauna that seem to surround you as you head up on the footpath towards the peak. The Three Natural Bridges are another great example, with titanic natural limestone bridges that are named after mythological dragons. Walk under one of the bridges and be astounded by the massive rocky interiors, which are sometimes dotted with little waterfalls!
Best for: Culture junkies. Chongqing holds a great deal of museums and historical sites that are just waiting to sate your appetite for knowledge! The Dazu Rock Carvings are perfect for historical buffs, while a visit to the Fengdu Ghost Town would appeal to those interested in the traditional local beliefs.
6. Xinjiang for the Seasoned Travellers
Image credit: momo
The city of Xinjiang sits near the northwestern border of China, which explains the large number of minorities in their population. Surrounded by other neighbouring countries, and once considered an important stopover point on the Silk Road, generations of ethnic groups have settled down in the area for various reasons.
With a rich diversity of Uighurs, Mongols, Kazaks and much more, the myriad of cultures co-existing together over the years have given rise to a large number of unique attractions. Visit the ruins of Jiaohe, where you'll learn about the history of the ancient city and its different rulers, as well as the Id Kah Mosque, which happens to also be one of the largest mosques in China!
Best for: Seasoned travellers. In close proximity of the Taklamakan Desert, you can choose to opt for tour itineraries that will bring you right into the endless, unforgiving sands. Go on a camel trek and discover the local nomads who call this harsh territory their home. You might even get to partake in their customs as well!
7. Harbin for the Winter Lovers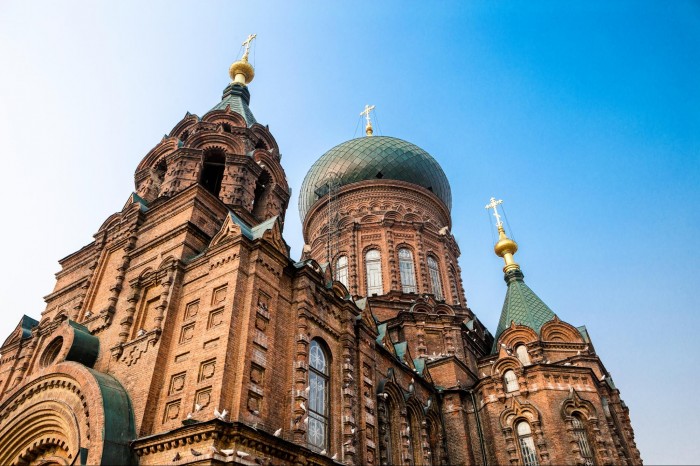 Image credit: See-Ming Lee
Once a tiny village, Harbin has rapidly expanded over the years into a sprawling city. Their building styles and food are heavily influenced by their Russian neighbours, which can be clearly seen if you were to stroll into the older districts near the Songhua River. Expect to see buildings in baroque or byzantine style, topped off with spires and cupolas on the roofs!
To combat Harbin's constant cold weather, there are plenty of sauna and bath houses scattered across the town for you to unwind and relax. The city is also a great place for ski resorts, and it is also host to a sizable nightlife attraction of pubs and bars, where things can get a little rowdy at times!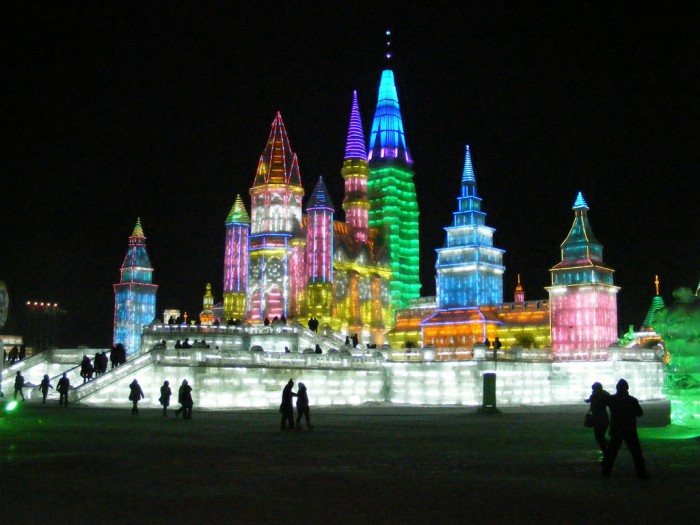 Image credit: Rincewind42
Best for: Winter lovers. The atmosphere in Harbin gets a little more exciting during winter season, where an annual ice festival takes place in the months of January and February. Enormous and intricately carved ice sculptures, accentuated with bright multicoloured lights, makes this event worth braving the bitter cold for!
Exploring these new destinations sure beat revisiting the same old mainstream cities in China! If you're worried about not knowing where to visit on your adventures, why not opt for a tour package with Nam Ho Travel? With their diverse coverage of places around China, you'll be sure to find one that fits the bill for your offbeat journeys!