Here's some good news to start your work week right and kick out those Monday blues: two meteor showers are due to appear this week and next week. Nothing like having such celestial events to look forward to, especially in a time where we have to stay at home most of the time. 
The upcoming meteor showers this November 2020 are the North Taurid meteor shower and the Leonid meteor shower. Read on to find out when to expect these and why they're worth watching out for! 
North Taurid meteor shower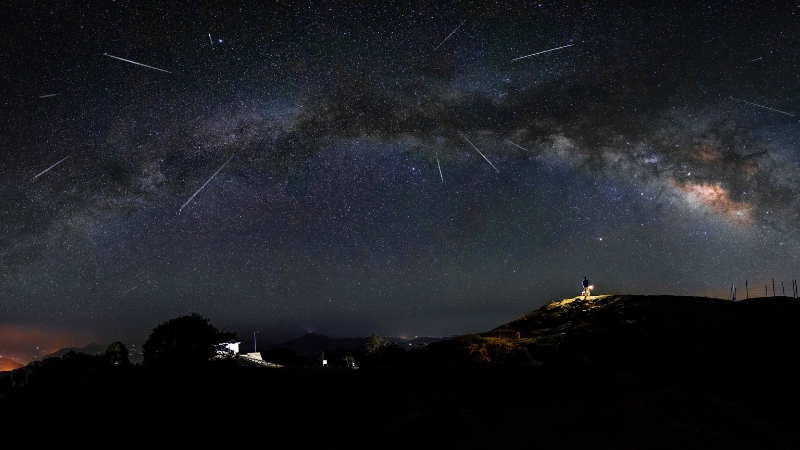 The North Taurid meteor shower is a long-lasting one that has been running since late October. However, its nominal peak is between the evening of 11 November 2020 and the dawn of 12 November 2020. Forecasts show that this shower will be at its strongest around midnight local time (i.e., the time on your clock, regardless of where you are in the world).  This hour is also when the Taurus constellation is highest in the sky. 
The maximum number for North Taurids is forecasted at about five meteors per hour. You see, Taurid meteors tend to be slow-moving, albeit very bright sometimes. So far, the higher rates only occur every seven years, with the last major one in 2015. That said, elevated levels aren't expected this year. 
Fortunately, the slender waning crescent moon rises in the wee hours before dawn. So, it won't be seriously intruding during the peak night of the North Taurids. 
Leonid meteor shower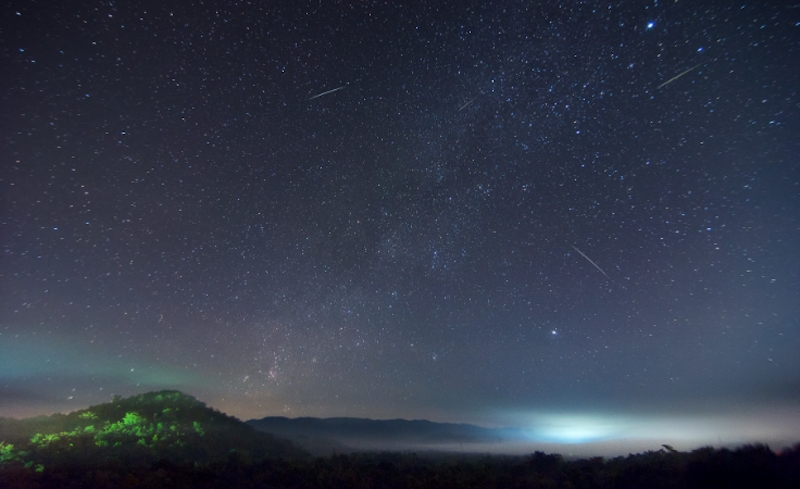 Another upcoming meteor shower this November is the Leonids. It began last 6 November, so it's fairly more recent. This one is expected to peak between the evening of 16 November 2020 and the dawn of 17 November 2020. With a forecast of 15 to 20 fast-moving meteors per hour, it is definitely more prolific than the Taurids. It radiates from the Leo constellation and is associated with the Comet Tempel-Tuttle. 
Forecasts show that the Leonids will produce the most meteors just before dawn (local time), during which the moon is gone from the night skies. Though, you might want to start watching out for it an hour past midnight, just as it's starting. Furthermore, while this meteor shower has been known for centuries for its periodic storms, no Leonid storm is expected this year.
Fun fact: The first recorded Leonid storm took place on the evening of 13 November 1833, where over 72,000 meteors per hour fell to Earth. Astronomers have dubbed this as the Great Meteor Storm of 1833. This event led to the first formulation of a theory on the origin of meteors! 
Also read: 8 Astrophotography Tips from Filipino Photographers
Needless to say, we're definitely looking forward to these upcoming meteor showers in November. Oh, and feel free to share your awesome photos of these afterwards! We'll be keeping an eye out in the comments.