Going to explore the world on your own soon, but worried about the extra cash you'd need to fork out for being a lone ranger?
Well, fret not, globetrotters. We understand the need to have more money to spend on the fun stuff, rather than fees and single supplements, which is a markup on items like accommodation, when you're a single person booking a room intended for two.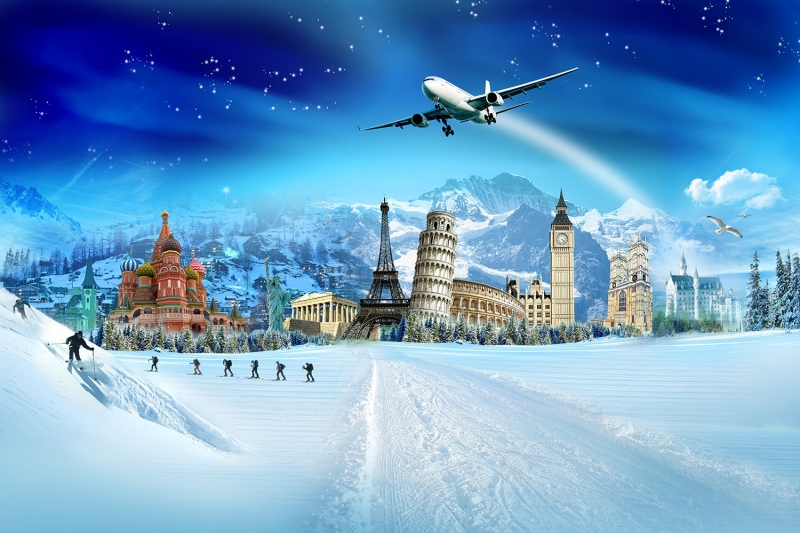 Nobody likes excessive charges, and we're no exception!
That's why we are offering you a cash rebate of S$80* to offset your expenses.
To qualify, spend a minimum of S$1,000 with your Maybank Credit Card on foreign transactions from now till 15 February 2019. What's more, you can redeem the rebate twice, for a total of S$160!
Find out how to redeem here.
*Terms and Conditions apply.
So we've compiled a list of tips for you to get ready for a solo trip overseas.
Book flights that are lower in demand
The purchase of flight tickets is probably the most expensive part of anyone's travels (or second to accommodation, depending on your choice of hotel and length of stay). Holidays and dates that fit perfectly for the weekend traveller – departing on Friday evening and returning on Sunday night – would likely be bad choices for solo trippers looking to save cash.
Since you don't have to align your travel period to the schedules of travel companions, go for dates that net you the best fares, which would typically be dates stretching across weekdays, or those crazy red-eye timings that no one wants to lose sleep over.
Hitch a ride
To clarify: we mean this both in the literal and figurative sense.
Hitchhiking can be an incredibly economical way to get around, and it's made easier when you only need one seat and space for one set of bags. The same applies for the modern version – through ride-hailing services like GrabHitch, GrabShare and UberPool.
You can also hitch on by "piggybacking" onto other groups for group discounts, such as for attraction tickets and tour packages. These days, there are online communities on Facebook and forums where you can easily find and connect with people looking for others to collectively rake in shared savings.
Before you get on our case for insulting the sanctity of solo travelling, doing so doesn't bind you to the group you join with. Whether it's simply for a purchase without ever meeting your counterparts or an actual activity, you're only participating for that one thing, then it's time to part ways. And because you're likely to never meet them again (you can form a bond if you want to, of course), you don't have to feel bad about ditching them midway if the experience doesn't turn out as well as you expected it to be.
Dodge the single supplement
Once you take the leap to travel alone, you immediately forfeit several benefits of wanderlusting with a partner or in a group, splitting the cost of accommodation being one of those advantages. Here's where the single supplement – a premium charged to solo travellers – comes into play.
As a solo traveller, you need to pay extra for a double room simply because the hotel will effectively lose profit if they allow you to pay less than a couple to stay the night. Depending on your luck, or lack thereof, you'll have to fork out somewhere between 10 to 100 percent of the per pax rate to make up for the missing person.
To avoid spending more, the adventurous choices are hostels, where you'll cut back on privacy and security, but save heaps and even get to make new friends. Homestays and couchsurfing are great options too – do keep an open mind if you want to have a good experience.
Fill the vacant seat
If you're a fan of musicals, plays and movies, this is for you. With modern ticket booking systems, there are bound to be vacant seats left between the ones booked by groups.
This is probably the only time when being the odd one out is an advantage – single tickets are often cheaper in a dynamic pricing system. Plus, you don't have to worry about the risk of running late and missing parts of the show because someone had to run to the bathroom!
Travel on your own terms
Since you don't have to come to an agreement on a plan with other parties, why not leave your itinerary open for a little spontaneity?
You don't have to splash your cash on an activity you're not interested in or stay in a hotel beyond your needs and budget – spend only on the things you value. There's also no need to rush to the next place when you really wanted to spend more time at the first.
Is this what freedom smells like?
Get your supplies at grocery stores
If you're going to be staying at a destination for an extended period of time, make sure you head over to the local supermarket to stock up on supplies. You'll save a sizeable amount compared to shopping at grab-and-go stores like 7-Eleven or even local hawkers selling drinks and snacks at tourist spots.
If you're looking for a quick fix to your hunger, a caffeine boost or a nice cold beer – and nothing else – there are substantial savings to be had here. Why pay more to eat in a restaurant or cafe when you're on your own? Allocate the budget and time to further explore your destination instead.
Bring the right bank card
As a savvy traveller, you'd know that bringing the right card for banking can keep you from breaking the bank. This is especially important when travelling alone – a credit card is handy to have when you urgently need funds for emergencies.
One of the things you should look out for is whether your card is accepted by local merchants in the country you're visiting. A major perk to have is if there are compatible ATMs for you to withdraw cash from, in the form of local currency!
Despite the plethora of privileges offered by credit cards these days, Maybank Horizon Visa Signature Card stands out. It allows you to earn up to 3.2 miles per dollar spend – and from now till 31 December 2018 only, this card is giving you an additional 1 mile per dollar with a minimum spend of S$1,000, that's up to a good 4.2 miles per dollar!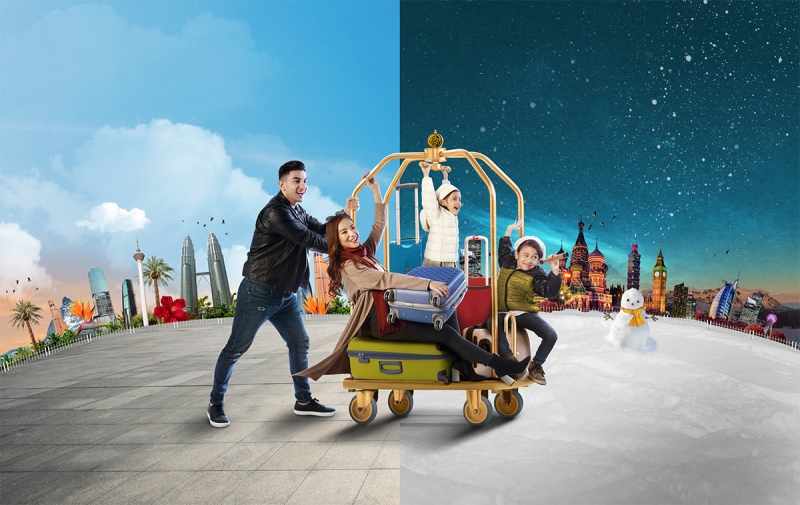 No matter which part of the region you choose to conquer on your own, Maybank Cards is there for you with exciting privileges.
From shopping deals to discounts off dining, it's Up2You! Check out the list of travel offers here.
Double up your savings from travel offers!
Get a S$80 cash rebate* when you spend a minimum of S$1,000 with your Maybank Credit Card from now till 15 February 2019. Find out more here!
*Terms and Conditions apply.
With these tips, you can truly traverse the globe as a solo traveller, even spending less than group travellers while you're at it!
---
Brought to you by Maybank Cards.