With its world-class waves, emerald waters, sleek beach clubs, and rich culture and history, it's no surprise why Bali continues to be a firm favourite among vacationers.
Beautiful as this slice of paradise is, it's no stranger to ugly tourist traps common elsewhere in Asia — like dishonest taxi drivers who inflate their rates, aggressive tour operators, street peddlers promising you Balinese souvenirs and trinkets, and more.
Avoid tourist traps and scams with the FREE
Trip.com App
!

With travel inspiration pages, travel guides and travel bookings you can trust and rely on, plan your itinerary and score great deals while making incredible savings!

Needless to say, travel has never been made easier. Book it here on the App Store or Google Play!

While some scams are rather obvious, others are not. Which is why we've outlined 8 (unfortunately) common ways you may potentially get scammed in Bali — and how you can outsmart them through research and prior bookings with reliable operators!
#1 Watch out for "Fake Blue Bird Taxis"
When getting around in Bali, only opt for the always-reliable Blue Bird Group taxis. You can easily identify them with their soft blue shade and blue bird symbol on the taxi sign. They always charge by the meter and will not impose any additional fees or unexpected "surcharges".
Unfortunately, many taxis in Bali now come in that signature blue colour which can be deceptive to tourists with some even bearing a similar logo on their "Taksi" signal — so be alert!
Tip! If you're chasing a flight, don't be tempted to hail the first cab that comes cruising your way. Make travel easy by booking your airport transfers with your hotel or on reliable airport transfer booking platforms like the Trip.com App, which lets you book your transport seamlessly on your smartphone!
#2 Scammy "Personal Drivers"
Besides taxis, hiring a personal driver is a popular alternative for getting around Bali. While these personal drivers are usually reliable and their services are reasonably priced for a full day's worth of travel, watch out for phony commission drivers who try to persuade you to visit restaurants and shops where they have established commission deals with the owners.
Tip! Make online travel guides your best friend and carve out a detailed travel itinerary for the day. Be firm with your driver on the places you want to visit. Doing your prior research is important when traveling to avoid having your driver to plan it for you, as he may recommend places you don't necessarily want to visit.
#3
"Ibus"
at Popular Tourist Hotspots like Kuta
It's not uncommon to come across an "ibu" (a term used to refer to an older Balinese lady) offering services at well-trodden tourist hotspots and beaches like Kuta. These "services" could run the gamut of hair braids, massages, manicures — you name it. Often than not, the prices they charge for their services are steep — and they might even quote a different asking price at the end of your 'pamper session'. You might be tempted to treat yourself to one as you sunbathe, but note that their prices are inflated and you might have to end up forking up more at the end of your session.
Tip! We strongly recommend not agreeing to any of their deals or services. Shake your head and simply say 'no' politely (repeatedly, if you have to) if you're approached by them. If you do want a pamper session however, book it through your hotel or do research on online travel guides like those available on the Trip.com App to find out where the professional massage parlours or hair salons are near where you're staying.
#4 Exorbitant Temple Entrance Fees & Unlicensed "Tour Guides"
Aggressive touts attempting to rip tourists off in various ways near Bali's major temples and attractions like the Besakih Temple and Goa Gajah are a common sight. These include demanding exorbitant entrance fees (which they'll justify for with a creative slew of reasons) and aggressively offering additional "free" tours.
Tip! Booking your tour packages online spares you the hassle of negotiating with these tour guides. Bonus: these tours often include hotel pickup and a trustworthy, licensed guide as well.
If you do end up deciding to purchase a ticket or tour from these touts, remember to always bargain and ensure that your guide is actually licensed with a legitimate pass. Remember to request receipts for your purchases too!
#5 Jimbaran's Famed Beachside Seafood Might Disappoint You
It's a classic case of reality versus expectation. Tourists excitedly visit the famous Jimbaran Beach expecting a romantic seaside seafood dinner experience — only to be disappointed by the subpar yet expensive seafood and a beach littered with trash.
Tip! Do your research and read up reviews on Jimbaran's seaside restaurants. We recommend Made Bagus, a lesser-known seafood joint also on Jimbaran Beach, that serves a glorious seafood feast which you can enjoy while being serenaded by its singers.
#6 Booking a Walk-in Accommodation May Really Cost You
'Winging it' doesn't always go too well when it comes booking a hotel stay for your travel. You'll find that the difference between the walk-in prices and online room rates can be significant.
Some hotel owners or managers bank on the fact that you'll pay up just so you'll have a roof over your head or avoid the inconvenience of having to check out and check in again, if you're planning to extend your stay.
Tip! If you're looking to save a buck on your accommodation, book your room online in advance for the length of your stay — and also if you're looking to extend it.
#6 Corruption
Unfortunately, corruption is rife in Bali's popular tourist hotspots. Traffic police have been found to target tourists driving rented cars and motorbikes, slapping "fines" on trivial and questionable offences. These fines can really be settled through exorbitant bribes with the officer.
Tip! If you do insist on riding in Bali, make sure to always wear your helmet, avoid breaking any rules, and remember to have your license on you.
#7 Not All 'Arak' are Safe for Consumption
Arak is a clear, home-distilled spirit hugely popular in Bali. While you're more than welcome to try the drink, be wary of where you try your arak from. Methanol poisoning from drinking contaminated arak claims many lives of tourists every year.
Tip! Avoid "complimentary" arak drinks, stick to drinking from bottles of imported spirits, or chug a good ol' pint of beer. Do your research using reliable online travel guides to sieve through the bars you can trust to enjoy their drinks in and know the ones you should avoid.
#8 Spend Wisely at Balinese Markets
Ubud Market has become the go-to place for souvenirs and trinkets in Bali — which also means that it's unfortunately become a tourist trap as well. If you do want to pick up a great gift for your loved ones back home, take note that most of the vendors and shops here sell overpriced items.
Tip! For a truly authentic Balinese market experience, visit the Sukawati Art Market instead. It's still relatively low on the radar among travellers and you'll definitely be able to score some delightful traditional Balinese crafts and paintings at great prices.
P.S. The shopkeepers are also way friendlier here too!
Meet Your New Travel Bible: Make Travel Easy in Bali with Trip.com's App
Bali is synonymous to all things paradisiacal and zen — and rightly so. Don't let the island's ugly side rob you of your dreamy island vacation experience!
Outsmart these tourist traps and scams with Trip.com's highly-rated app — your ultimate travel bible! With travel inspiration pages, travel guides and travel bookings you can trust and rely on, score great deals on your flights, airport transfers, hotels, tour packages and deals, and more.
Needless to say, travel has never been made easier. Book it here on the App Store or Google Play!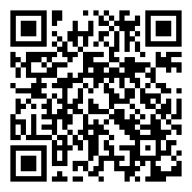 ---
This post was brought to you by Trip.com.