There's something intoxicating about Hong Kong. Perhaps it's the imposing skyline that comes alive at night, or maybe it's the thrill of finding intimate hideaways tucked away in random alleys. Whatever your reason for visiting this sea of neon, you won't find many cities easier to navigate than this one.
For all its allure, however, it can be a little difficult to traverse all of the key tourist sites of Hong Kong and not feel a little out on your feet. That's where this guide comes in. We're going to show you how to spend 48 hours in Hong Kong as a lazy traveller. Forget the heavy legs and wearied muscles – this article will show you how to maximise your time doing less walking and more exploring, all in the space of two days.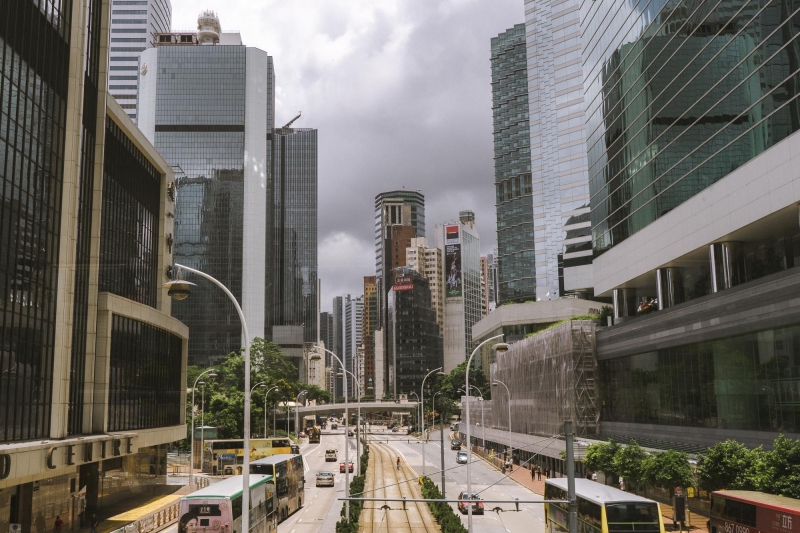 Being a lazy traveller takes a fair amount of planning, so let us simplify things for you. The Greater Hong Kong city area can be very broadly divided into two halves: Hong Kong Island and Kowloon. For ease of logistics, we're going to suggest allocating one day to each section. This allows you to maximise your time in each area while minimising the amount of time you spend trekking around. For the purposes of this article, we'll be spending the first day exploring the Island and the second day on Kowloon, but you could just as easily do it the other way around.
If you're planning on spending the weekend in Hong Kong (as we did), then aim to book a flight that arrives in Hong Kong late on Friday night or in the early hours of Saturday morning. 
Day 1
The airport express rail line only opens at 6am, but this doesn't mean that you'll be stranded at the airport in the wee hours of the morning. Fortunately, a night-time version of the A21 airport bus (called the N21) runs from around 1am to 5am. Here's the kicker; because none of the information booths will be in operation then, you'll need to make sure that you have exact change for your bus fare.
As a lazy traveller, you're best off booking accommodation in the tourist hotspot of Hong Kong: Tsim Sha Tsui. This central location will save you the hassle of trekking between different parts of the city. Lodgings here range from budget through to boutique, but our personal choice is Hotel Hart, a sophisticated hotel consisting of 69 rooms set over six floors. The rooms here are well-appointed with some stylish, thoughtful touches.
Rest up and get some shuteye, because you'll need it to tackle the next few hours of exploration.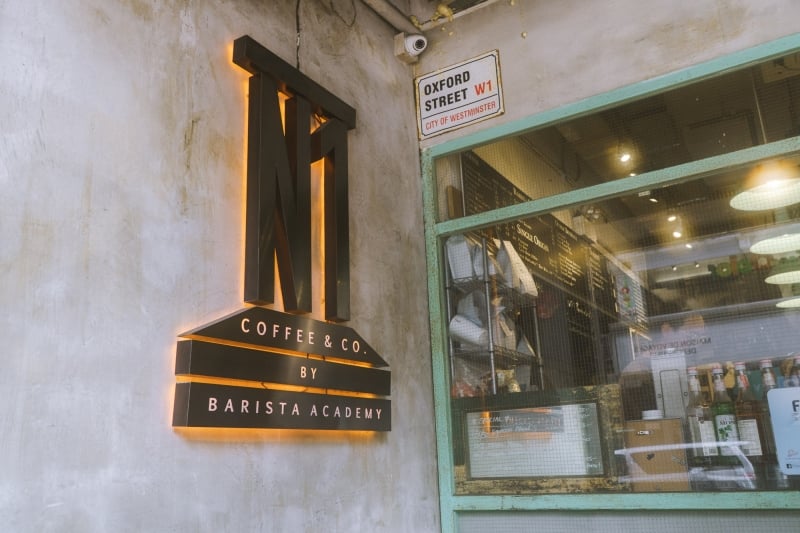 Kick off your Saturday with some of Hong Kong's best coffee. N1 Coffee is a stone's throw away from Hart Avenue and serves up a bold, creamy latte – a delicious way to get the day started.
As we alluded to earlier, it's more efficient to divide your Hong Kong into the two distinct areas. Once you've had your caffeine fix, it's straight to the Tsim Sha Tsui metro station for a trip to Central. Hear us out on this one; the metro might not seem like the first choice for the lazy traveller but we're of the opinion that everyone should take the MTR at least once when in Hong Kong.
Besides, Central is a mere two-stop, ten-minute ride from TST, so it isn't particularly taxing even if trains are full. Once you're at Central, your first port of call should be the Mid-Level Escalators. The Mid-Levels region stretches from Central towards Victoria Peak. Clustered in between the never-ending residential high-rises are some of Hong Kong's most chic hideaways, boutiques and restaurants – all accessible via the Mid-Levels Escalators.
Starting from the bottom of Queen's Road in Central, the Escalators ascend more than 130 metres over the course of almost 800 metres. Lazy travellers won't have to worry much about burning calories going up (as the escalators do all the work after 10am), but coming down you might want to grab a taxi. Your journey through the Mid-Levels will culminate in a stroll through the highly popular and photogenic district of SoHo.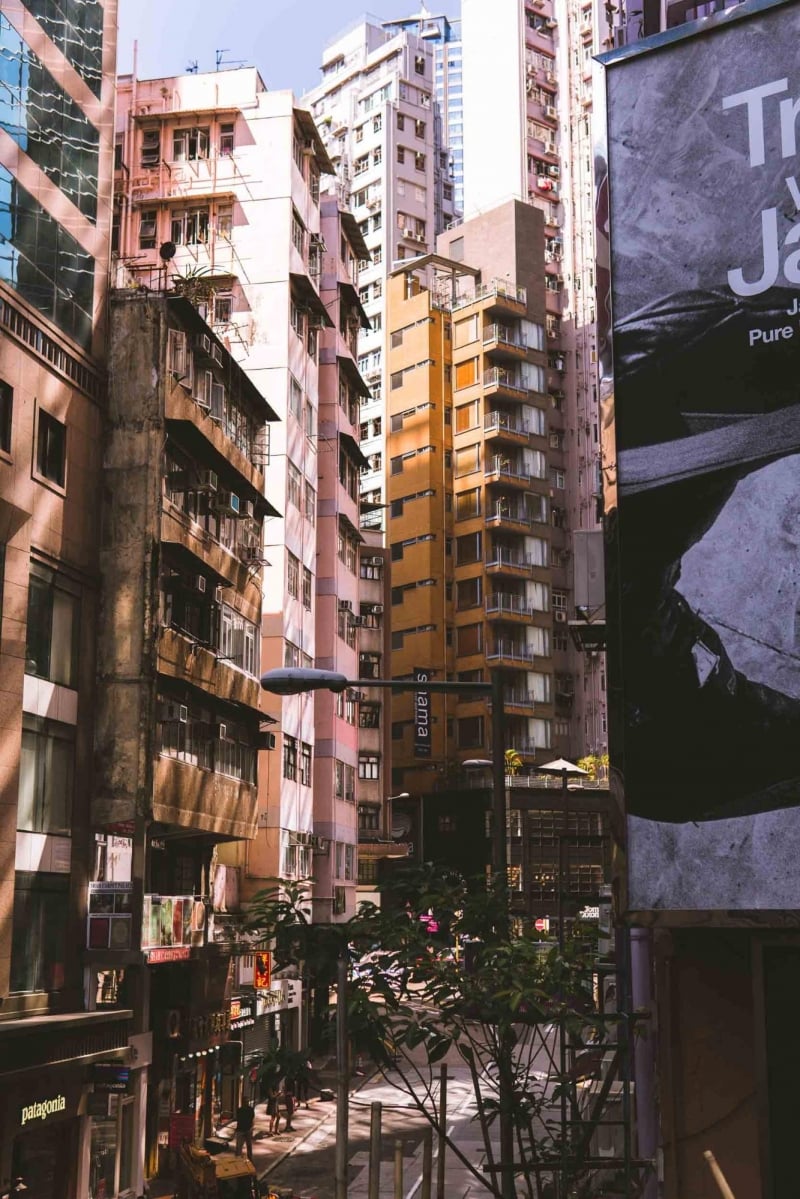 Next up, it's off to load up on some of Hong Kong's finest dim sum for an early lunch. Deep in the bowels of the IFC Mall (Level 1) adjacent to Central train station is Tim Ho Wan, the world-renowned dim sum restaurant. The enticing bbq pork buns, delectable radish cakes, piping hot dumplings and selection of crispy spring rolls are the Lazy Traveller's culinary dream.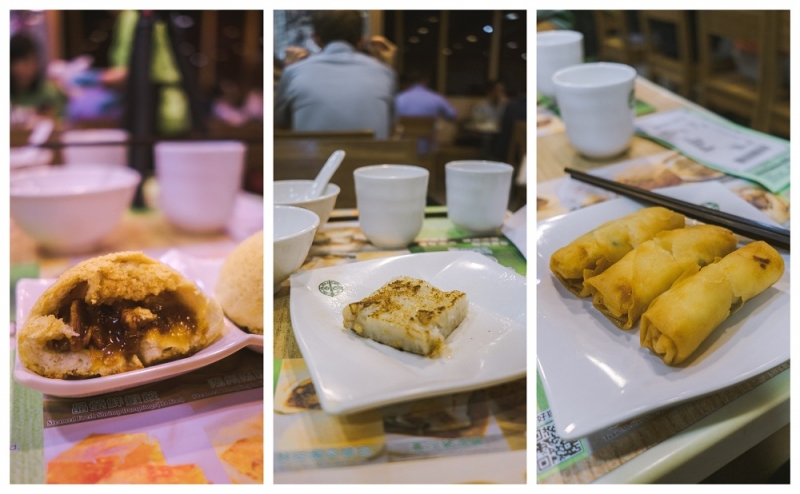 A leisurely post-lunch tram ride is perhaps the most relaxing way to see this side of Hong Kong. Hop on and off with your MTR card, with tramlines going as far down as Quarry Bay. Lazy travellers will appreciate this mode of transport, especially as the sightseeing options on this side of the island are endless. Fancy an Instagram-worthy snap? Mosey on down to the Yick Cheong Building. Feel like a spot of shopping? Stop off at Times Square in Causeway Bay. Or simply explore the endless alleyways!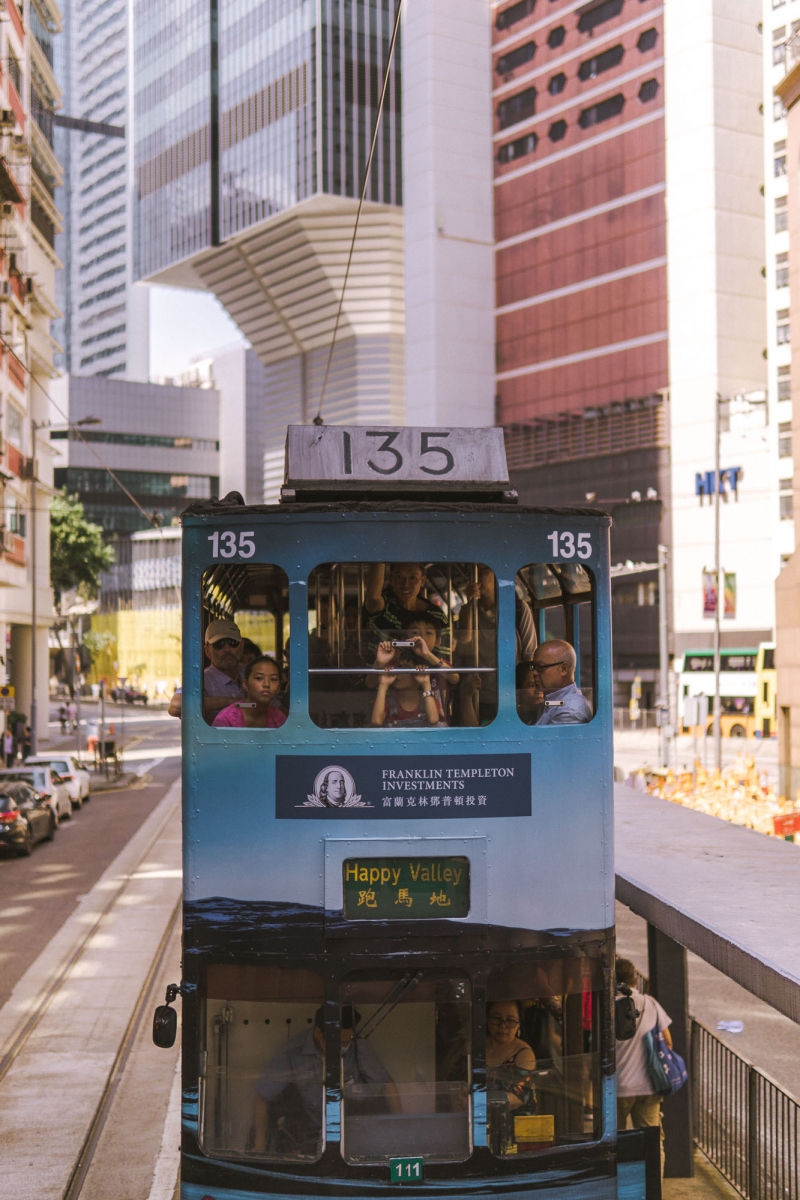 If you've done all of the above and you find that you still have time to spare, then we suggest that you head back to your hotel for a nap. This is the Lazy Traveller's Guide to Hong Kong, after all! A quick hour of shuteye will leave you refreshed and ready to tackle an evening in the Pearl of the Orient.
As evening approaches, it's time to lace up and head out. Your mission, should you choose to accept it, is to get to Victoria Peak expending the least amount of effort possible.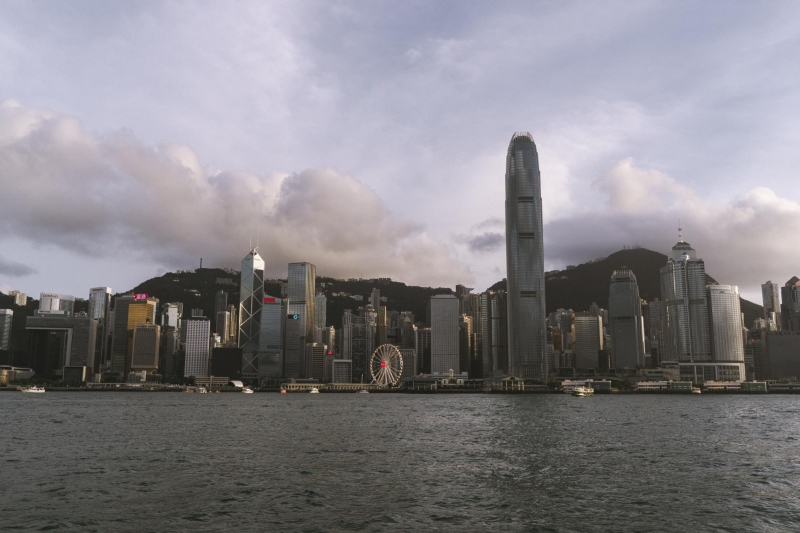 Start by heading towards the Tsim Sha Shui pier. You'll see the crowds milling about the Avenue of Stars, so take a moment to stop and appreciate the beauty of the skyline from afar. Not more than a few hundred metres away is the Star Ferry Pier. Taking the ferry is astonishingly simple; simply scan your MTR card as you would for any other mode of public. It's cheap and quick too, at HK$3.70 during the weekend, and only 10 minutes to cross the Kowloon Peninsula. A 3-minute (yes, we timed it) walk from the Central Pier is the stop for Bus 15; the double-decker bus which runs all the way up to Victoria Peak. Sit back and enjoy the ride up, as it can take up to 45 minutes.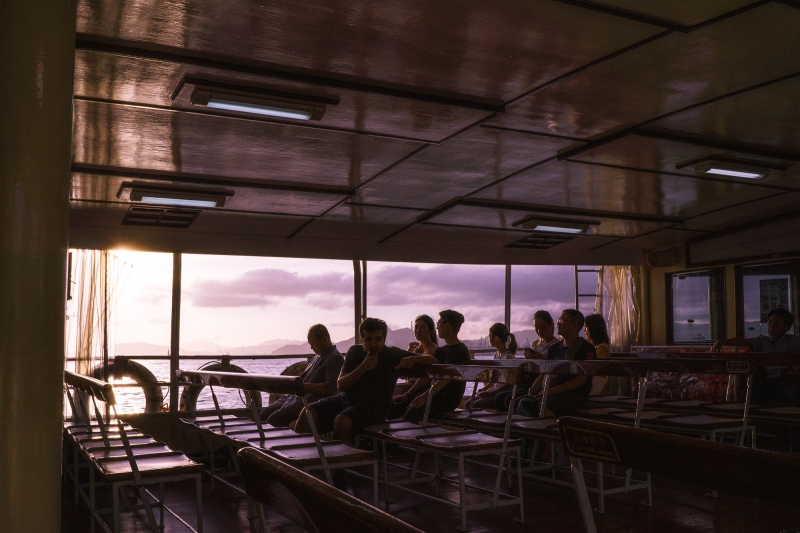 Night-time from Victoria Peak is everything that you've seen on social media, and more. At just HKD $52 for entrance, The Sky Terrace 428 is worth considering if you're chasing the perfect Instagram snap, but be warned that it gets jam-packed up there. There are numerous other vantage points around Victoria Peak, so consider asking the locals for their expert advice.

Day 2
The second day of your Hong Kong sojourn should be just as unhurried as your first. Lazy travellers will delight at how easy it is to get to one of Hong Kong's visual landmarks, the Choi Hung Estate. Start your 30-minute train journey by taking the Tsuen Wan line, then changing at Prince Edward and choosing the Kwun Tong line until you get to Choi Hung. The famous basketball courts can seem a little concealed, so be sure to go into the housing estates (look for the signboards directing you to Choi Hung, exits C4 and C3) and look for the stairs that lead to the top of the parking lot.
As a general rule, be respectful of the families and players that call this home, and don't be surprised if these world-famous 'rainbow' apartments seem a little more faded than your favourite Instagrammer would have you believe.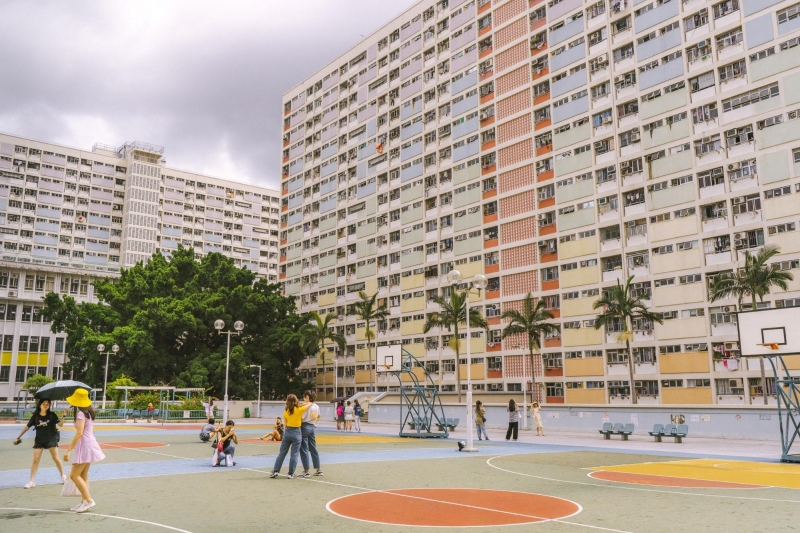 Next up, we suggest you head to Ozone; the world's second-tallest bar and a skydeck which offers up unbeatable views of Hong Kong Island. If you thought that the vista from Victoria Peak was breathtaking, then a trip to Ozone will complete your visual tour of HK. Not just a bar, but a scintillating travel experience, this forms part of the opulent Ritz which means no expense spared in creating an ambient paradise at almost 500m in the sky.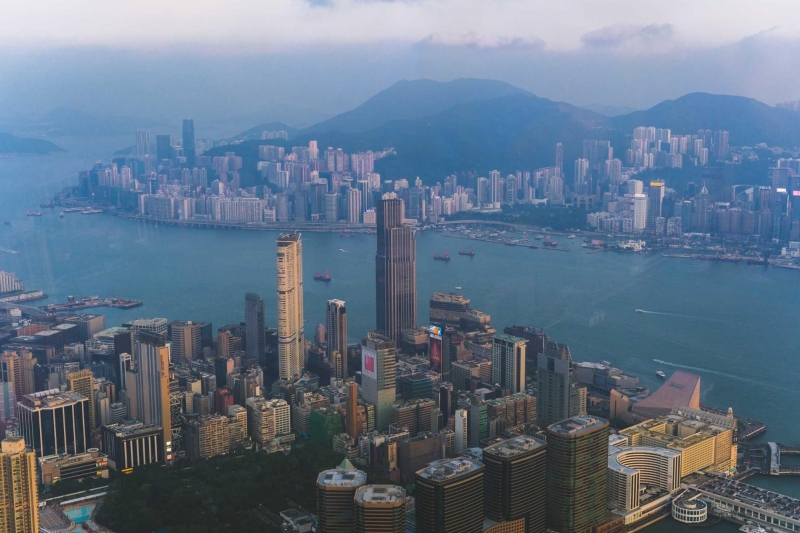 With a few more sights to explore on Kowloon, kick back with your cocktails and savour your tapas at Ozone. If you're in the mood to eat something more substantial, then a short train ride to Mong Kok should be on your radar. Nestled in the side alleys of the famous Ladies Market are innumerable food vendors with mouth-watering fare. If you're looking for a place where you can observe the city from above then simply look for any one of the high-rise malls, and find a resto where you can settle down with a meal or drink.
Two MTR stops from Mong Kok is Sham Shui Po, somewhat of a tech mecca in these parts. Almost every conceivable gadget is available here, from the latest drones to the freshest phones – a fantastic way to while away your last few hours in the city. If you're feeling peckish, Years is an unbeatable vegan restaurant that won't break the bank. Follow up your hearty dinner with a delicious Chinese bubble tea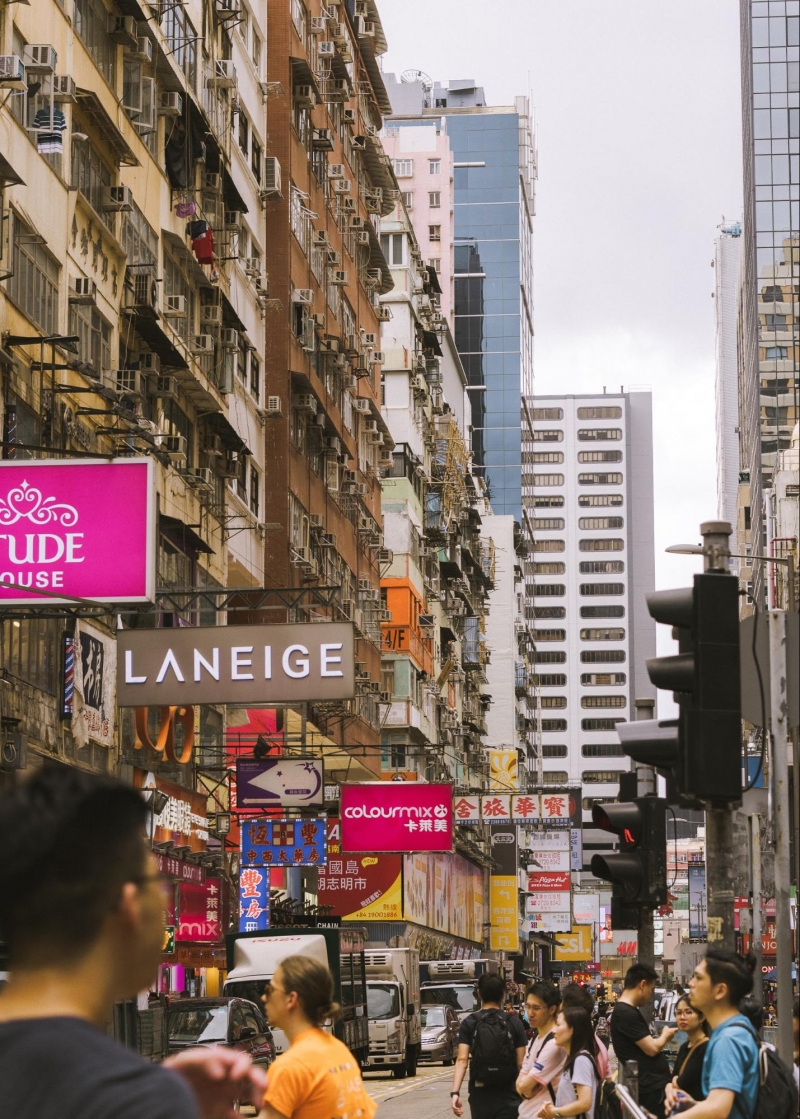 With a full day of exploring on your legs, you might feel fatigue setting in. If, and only if, you're up for it, head back to Tsim Sha Tsui for the Symphony of Lights. The signature (and free!) light show starts at 8pm every night, a worthwhile attraction if you've got the time to spare.
If you're staying the evening then feel to retire back to your hotel, but if your time is up then you can hop on the A21 bus going to the airport. Alternatively, you could take the airport train line, catching it directly from Kowloon station. It's a toss-up between the two, but if money isn't a concern, the train is probably the more inviting option of the two.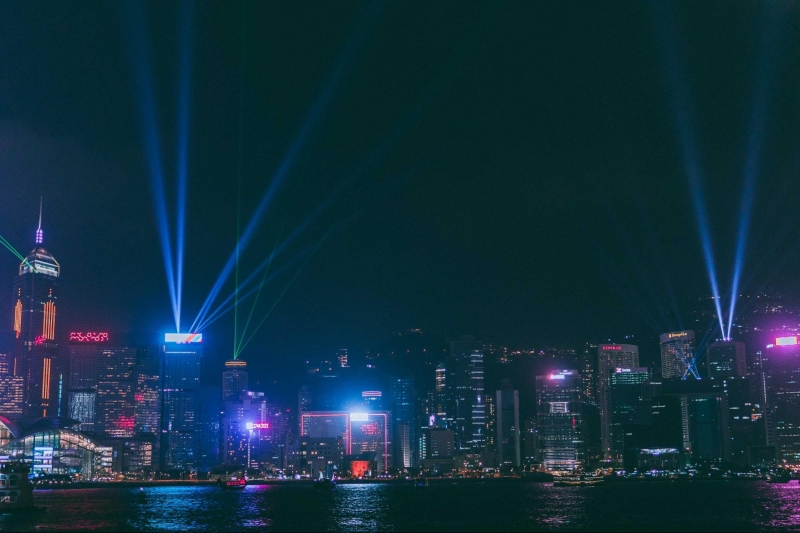 Just as soon as it's started, so your 48 hours in Hong Kong comes to a close. This itinerary is just about as much as you can pack into two days in Hong Kong without leaving you utterly exhausted. Head back home feeling refreshed and rejuvenated, satisfied that you've made the most of your time in perhaps the world's most manic metropolis.