No matter which type of traveller you are, one thing that you should not miss out on when travelling is PHOTO-TAKING – especially when you're travelling with your squad or BFF! Photos serve as a treasured keepsake that can eternalise happy moments, many of which you can possibly never go back to. Trust me, photos are always the best souvenir of any trip that you can bring home for your future self. Plus, who can say no to the perfect #gram?
Thankfully, Korea is a beautiful country with tons of picture-perfect backdrops for you and your BFFs to go all trigger happy. Be it for your own guilty indulgence or for your Instagram feed, here are 12 amazing instagram-worthy photo spots in Korea for the best holiday shots.
Seoul
1. Gyeongbokgung Palace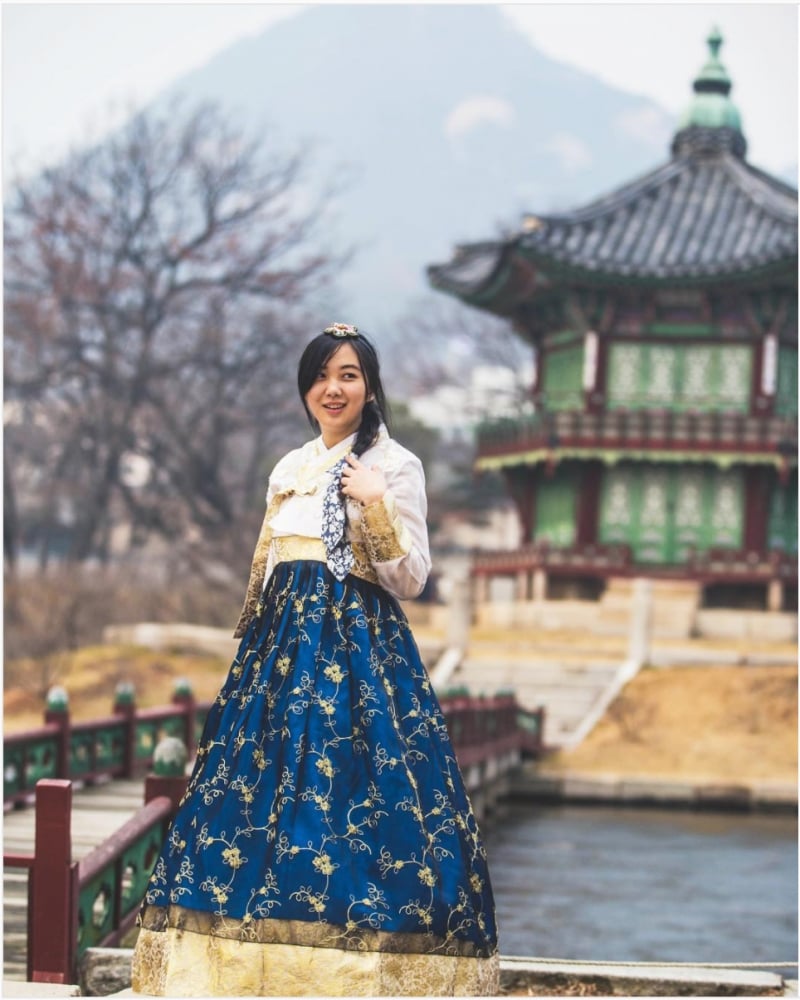 Seoul's Gyeongbokgung Palace is a place that is in almost every Korea itinerary – you probably would have heard of it at least once when researching for your next trip. It's definitely a must-visit, especially if it is your first time in Korea! Learn about years of Korea's history while enjoying beautiful traditional Korean architecture. And of course, whilst you happily snap away! Entrance to the palace is free if you wear a hanbok, so definitely do try renting one before visiting.
Photoshoots don't come cheap, so do grab the chance to conduct one – DIY style – with your girlfriends amidst the sprawling grounds of the palace. 
How to get there: Take Seoul Subway Line 3 to Gyeongbokgung Station and exit at Exit 5. Alternatively, you can take the subway to Anguk Station on the same line and exit at Exit 1. Do note that Gyeongbokgung Palace is closed every Tuesday.
2. Hanuel Gongwon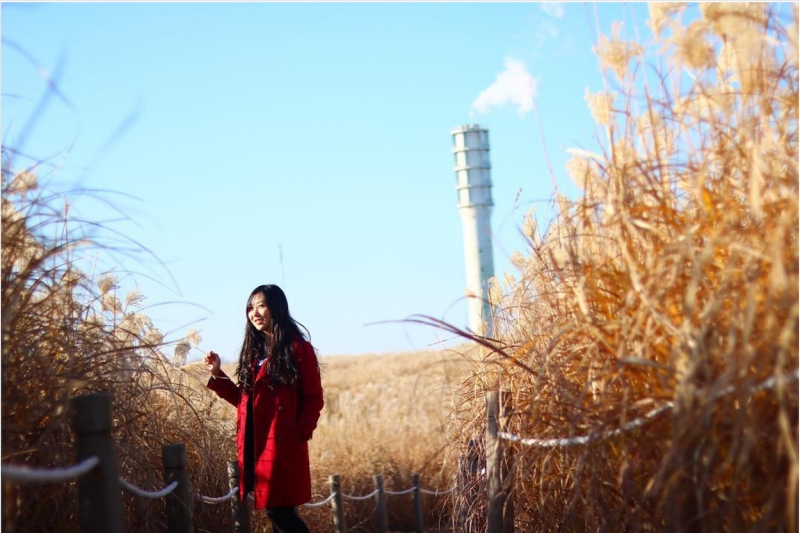 This place is definitely one of Seoul's best kept secret photo spots! Haneul Gongwon is filled with eulalias (wild grasses) and flowers, and is located on top of a hill overlooking the Han River.

The towering reeds make for a great photo, especially when the sunlight hits the right spot to create a light flare. The best thing is that not many people know about this place, so you and your BFFS will have the place all to yourselves to take as many photos as you all want!
How to get there: Take Seoul Subway Line 6 to World Cup Stadium Station and exit at Exit 1. Walk straight ahead until you see the main road and turn right. Continue walking straight for 500 meters and the parking lot entrance to the foot of the park will be at the opposite side of the road. You have two options to go up to the park: climbing 290 stairs or taking the shuttle from the parking lot, costing 3,000 won (~S$3.70) for a two-way ride.
Also Read: The 10 Most Instagrammable Spots in Seoul
Busan & Jeju
3. Gamcheon Culture Village
Gamcheon Cultural Village is undeniably one of the most popular photo spots in Busan. They often call this village 'the Santorini of Korea', although you might agree that it is way more colourful than Santorini!
The village is home to a labyrinth of narrow alleys, all of which are adorned with an eclectic array of street art. Jazz up your photo-taking experience by embarking on the stamp challenge with a map from the Information Centre located at the entrance, where you have to collect a total of nine stamps from certain photo-stops all around the village. Face off against your BFFs and see how many all of you can find!
Take on this challenge, and start planning your next Korea trip with your BFFS. 
How to get there: Take Busan Subway Line 1 to Goejeong Station and exit at Exit 6. Proceed to take the local bus, Sakha 1 or Sakha 1-1, to Gamcheon Elementary School Bus Stop.
4. Jeju Island Soesokkak Estuary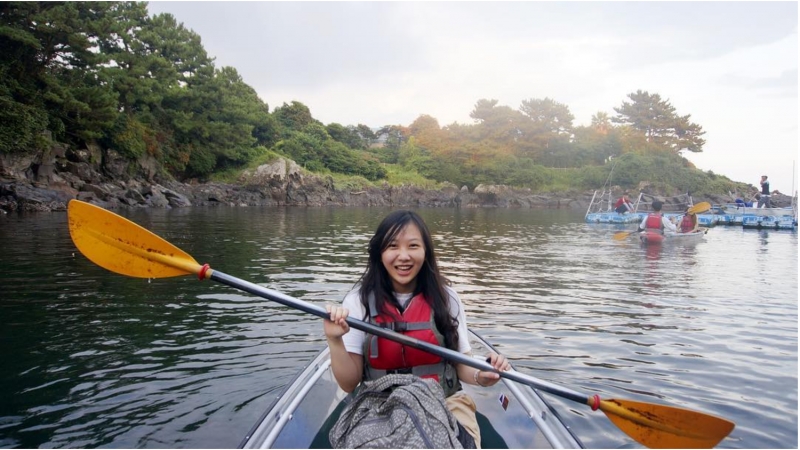 Get out of the city and venture to Soesokkak Estuary in Jeju, a spot boasting beautiful water and tranquil kayak rides. What stands out about this spot, however, is the chance to experience kayaking in a transparent vessel!
Do make your reservations early as slots for this activity naturally run out fast. We came at 11.30AM to make a reservation and managed to get the last slot at 6.40PM. The ride costs 15,000 won (~S$18) for a two-seater boat for a duration of 20 minutes.
Besides taking lots of gorgeous photos for each other out on the water, you can also take beautiful photos of the beach nearby while waiting for your turn.
How to get there: Take limousine bus 600 to KAL Hotel (the last bus stop) and take taxi for around 10 to 15 minutes to the estuary. Show the Korean name of this destination, "쇠소깍" to your driver for convenience sake.
Gangwon and Gyeonggi Province
5. Nami Island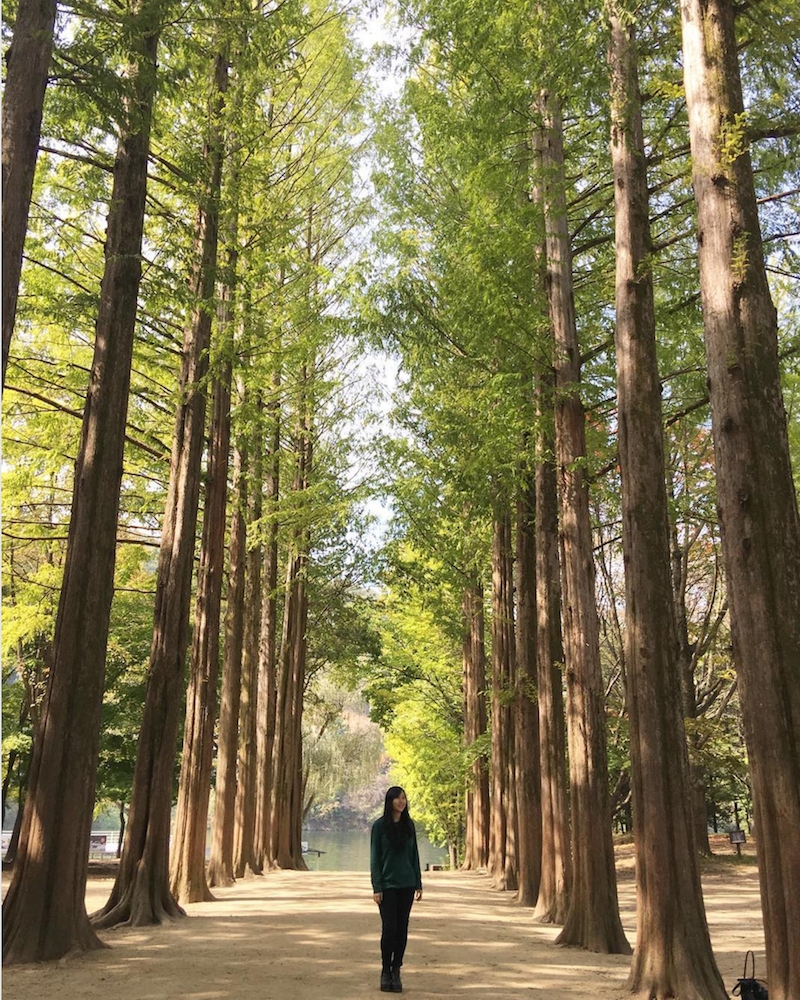 Nami Island is a popular day trip destination from Seoul, and is definitely a picturesque place to take photos at! Walk down the famous row of ginkgo trees and visit spots where the Korean drama 'Winter Sonata' was shot. Relive the moments where Jun-sang and Yu-jin had their romantic bike ride in Nami, and remember to take lots of photos while you are at it!
How to get there: Take the Interciy Train Express (ITX) from Cheongnyangni Station on Seoul Subway Line 1 to Gapyeong Station and take the Gapyeong Shuttle Bus service from the bus stop outside the station. This shuttle bus costs 6,000 won (~ S$7.40) per person and is valid for the whole day. You can use this ticket to hop on the bus back to Gapyeong Station after you are done exploring Nami Island or go to other attractions in Nami like Petite France, Gapyeong Rail Bike and Garden of Morning Calm.
6. Yangpyeong Dumulmeori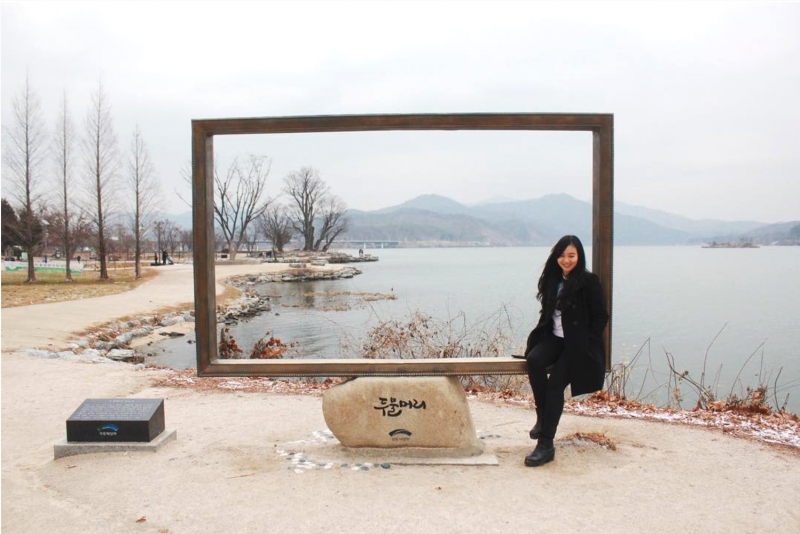 Dumulmeori means 'the head of two waters' in Korean, and is named as such due to it being the spot where the North Han River meets the South Han River. If your #squad likes taking nice peaceful strolls in the park, this is the place for all of you!

Beautiful in any season, it's the perfect backdrop for your next Instagram photo! When you are there, be sure to visit Semiwon, another beautiful garden connected to Dumulmeori.
How to get there: Take Seoul Subway Jungang Line to Yangsu Station and exit at Exit 1. From there, you can either reach Dumulmeori on foot (20-30 minutes), or via taxi. Should you opt for the taxi, you can show the Korean name of this destination, "두물머리", to the taxi driver.
7. Pocheon Art Valley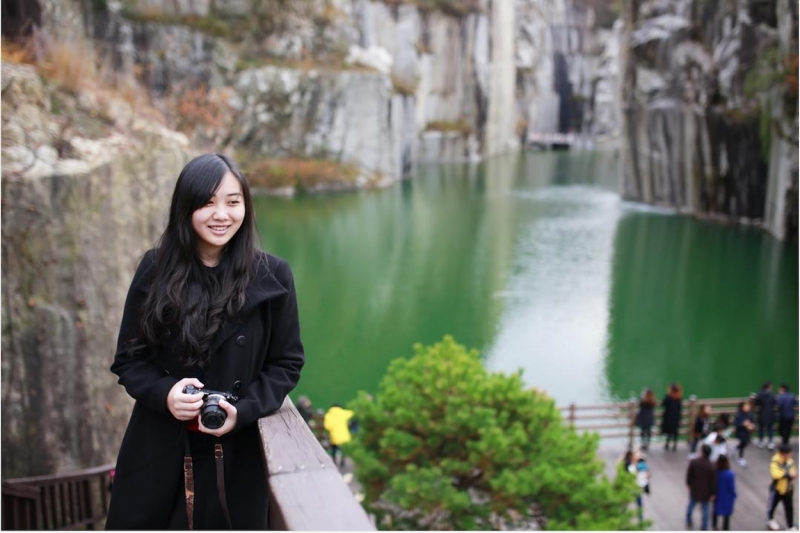 Pocheon Art Valley is a granite quarry that has been converted to Korea's first shared culture and art complex, with a dazzling display of various unique art pieces in the garden. It is also where some scenes of the Korean drama 'Moon Lovers: Scarlet Heart Ryeo' and 'Legend of the Blue Sea' was shot.

When you girls visit, be sure to take the inclined tram ride to the top of the small hill and walk downwards to enjoy every single corner of the valley. If you have some time, do drop by Lake Sanjeong, another place in Pocheon with a stunning view!
How to get there: Take Seoul Subway Line 1 to Uijeongbu Station and exit at Exit 6. From there, take bus 137 or 138 to Gichi-2ri Sinbokmyeon Samuso Bus Stop  (기치2리 신복면 사무소) and then take bus 87-1 or 87-2 for around 20 minutes or use a taxi. You can show the Korean name of this destination, "포천아트밸리", to the taxi driver:
8. Yangju Nari Gongwon
This park is located in Yangju, a small and quiet town near Seoul. Almost no tourists know about this park, making any photography session blissfully devoid of crowds. Feast your eyes on vast fields of colourful flowers that stretch as far as you can see.

The best time to visit is in September when all flowers are in full bloom. If you visit during other months of the year, however, be rest assured that there will be tons of other flowers for you to frolic among!
How to get there: Take Seoul Subway Line 1 to Yangju Station and exit at Exit 2. Then take bus 80 and get off at Haedong Mael Bus Stop. The ride will take just 10 – 15 minutes and you should see the field of flowers right behind the bus stop.
Jeolla Province
9. Suncheon Bay National Garden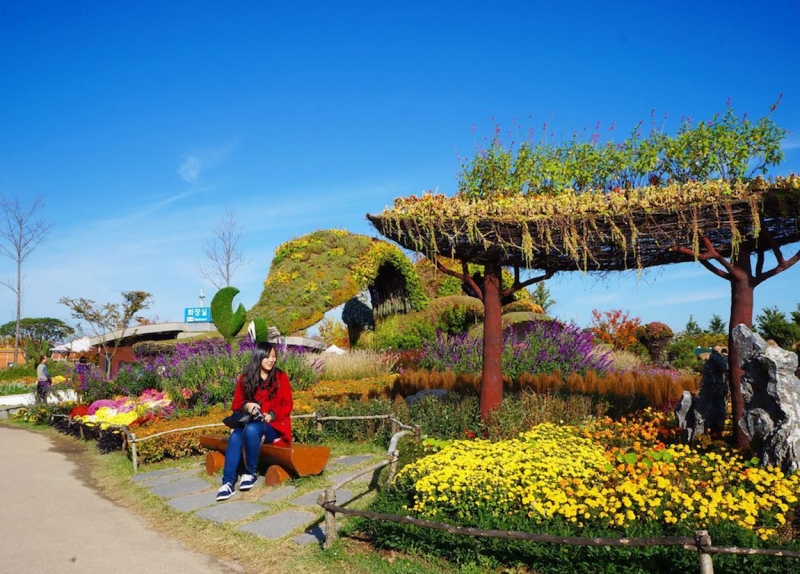 Suncheon Bay National Garden is one of the largest national parks in Korea, with an area of over 28 square kilometers. That's more than five times the size of Sentosa island! Inside you will find international gardens, such as the Thai and Holland garden, that will make you feel like you're travelling the world.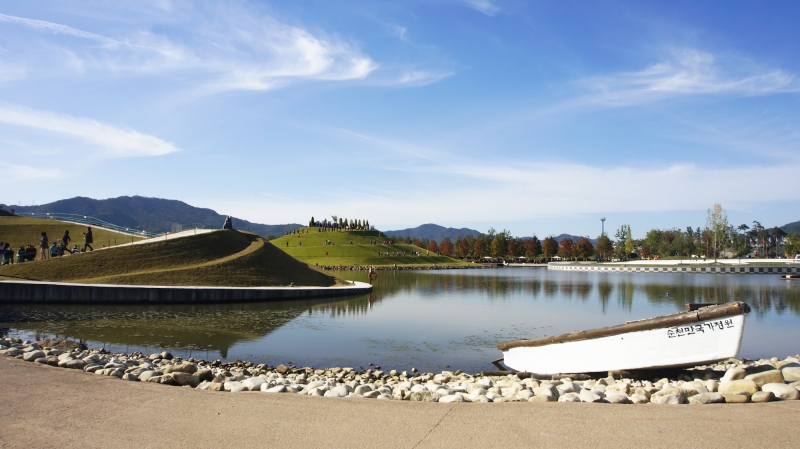 Don't underestimate the size of this park – your BFFs and you will need almost the whole day to actually cover it all, so be sure to budget for enough time to spend here!
How to get there: Take an intercity bus from Seoul Express Bus Terminal to Suncheon Bus Terminal. From there, take a taxi to Suncheon Bay National Garden for about 8 minutes. You can show the Korean name of this destination, "순천만국가정원", to the taxi driver.
10. Gwangju Penguin Village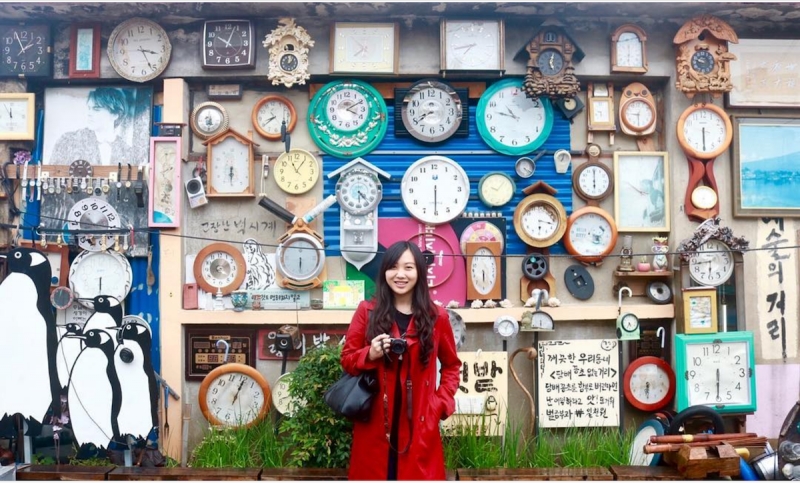 Before you get all excited, there are sadly no penguins in the village! The village is so named because the eldest person in the village walks like a penguin. The popularity of this village arose from its unique street decoration that utilises our daily waste like plastic bottles, as well as items that are thrown out of the households like old clocks and unwanted paintings.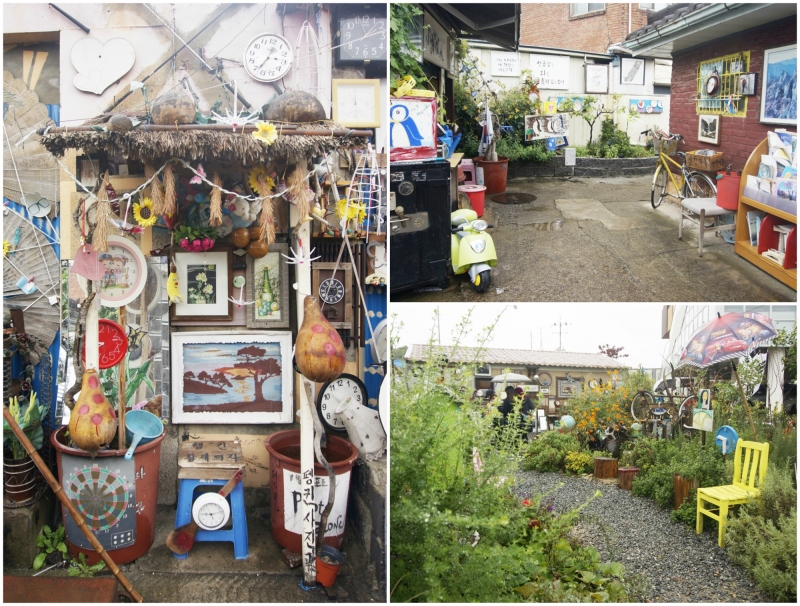 Sounds weird? Sounds like the best place for photos to me!
How to get to Gwangju Penguin Village: Take a Korea Train Express (KTX) from Seoul Station to Gwangju-Songjeong Station and take Gwangju Subway Line 1 to South Gwangju (Nam Gwangju) Station. Take exit 3 and turn left at the first road junction you see. From there, walk straight until you cross a small stream and turn right. The village will be at the left side. Show the Korean name of this destination to the locals, "펭귄마을" should you get lost.  
11. Boseong Green Tea Plantation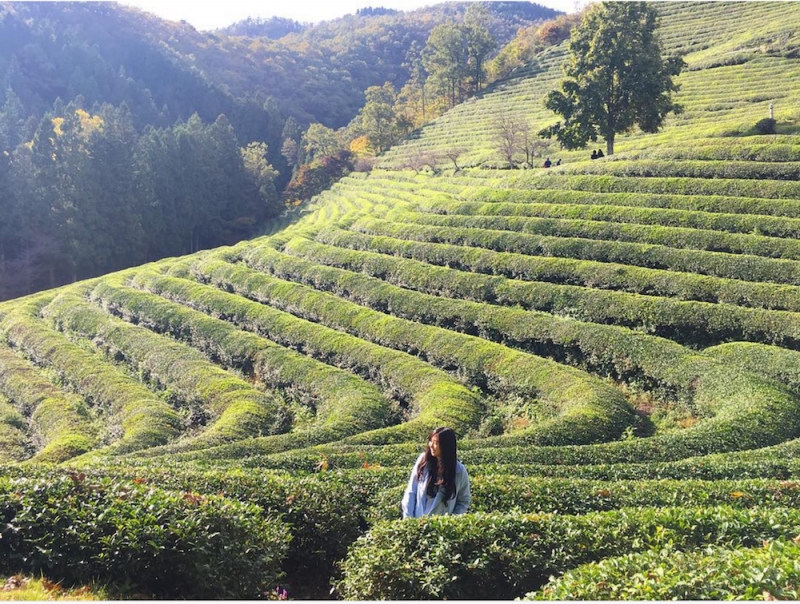 Any green tea lovers out there? Be sure to include Boseong, Korea's green tea city, in your itinerary! You will be able to try everything related to green tea, from the normal green tea ice cream to the seemingly-weird green tea ddeokbokki here!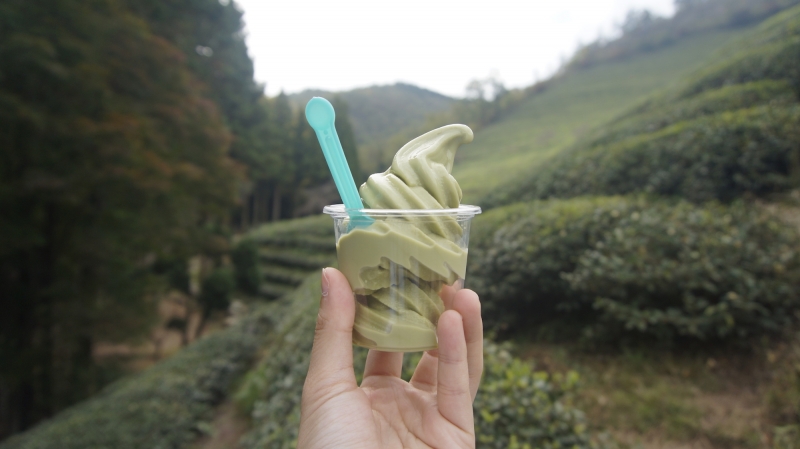 If you feel like you have seen this place before, it's because this is the spot where Lee Min Ho fought off guards chasing for Jun Ji Hyun in the latest Korean drama, 'Legend of the Blue Sea'.
How to get there: Take an intercity bus from Seoul Express Bus Terminal to Boseong Intercity Bus Terminal and take a taxi to Boseong Green Tea Plantation for around 15 minutes. You can show the Korean name of this destination, "보성녹차밭" to the taxi driver. Alternatively, you can go to Gwangju and take a Boseong Bus Day Tour from Gwangju Songjeong Station that departs daily at 9am. One of the stops in Boseong will be this Green Tea Plantation.
12. Yeosu Odongdo Island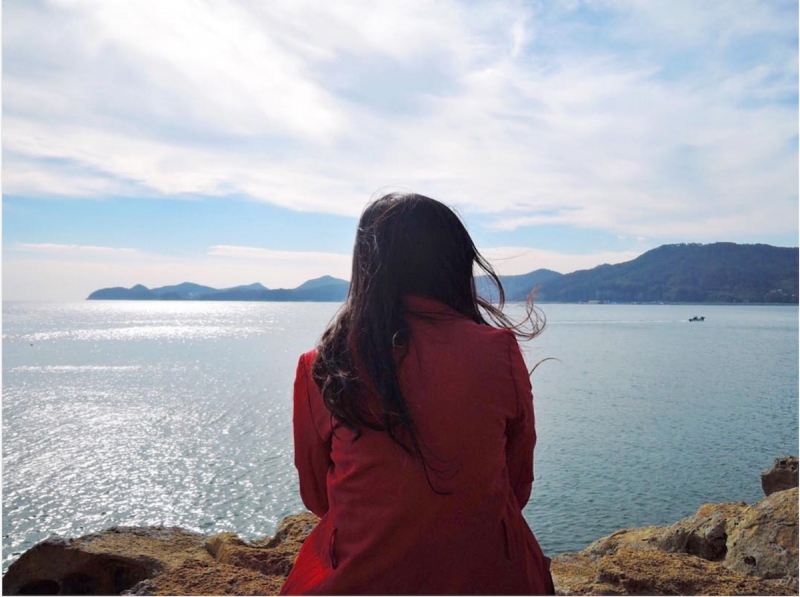 Odongdo Island is an island at the southern tip of South Korea. It's connected to the main island via a bridge and one of the four ocean-crossing cable cars in Asia. I would recommend taking the cable car to enjoy a scenic view of Yeosu city, as well as of the tranquil ocean surrounding the island. It was one of the most breathtaking views I've ever seen!

The island itself is known as the most spectacular spots to appreciate camellias, which bloom between November and April each year.
How to get there: Take the KTX from Seoul Station to Yeosu-Expo Station and take bus 2 or 333 to Odongdo Island. Alternatively, take an intercity bus from Dong Seoul Bus Terminal to Yeosu Intercity Bus Terminal and take bus 333 to Odongdo Island. If you are planning to take the cable car, from Yeosu-Expo Station or from the bus terminal, take a taxi to the Cable Car tower. You can show the Korean name of this destination, "여수 해상케이블카",  to the taxi driver.
Check off all these places on your next BFF trip, and you would have seen South Korea all the way from Pocheon in the North to Jeju and Odongdo Island in the South. If you need more information on where to go and what to do in Korea, check out Korea Tourism Organization's official website as well as their Facebook page.
It doesn't get any easier than this. Start calling up your BFFs, and prepare your cameras for an amazing adventure all around Korea!
---
Brought to you by Korea Tourism Organization (Singapore) and CheapTickets.sg™.