With white sand beaches fringed with palm trees and clear blue waters, Sanya is touted as the "Hawaii of the East". This city, located on the southernmost tip of Hainan Island, is China's top beach destination and is quickly becoming one of Asia's top picks too. So if you're in dire need of a beach vacay, consider Sanya instead of the usual Bali or Phuket!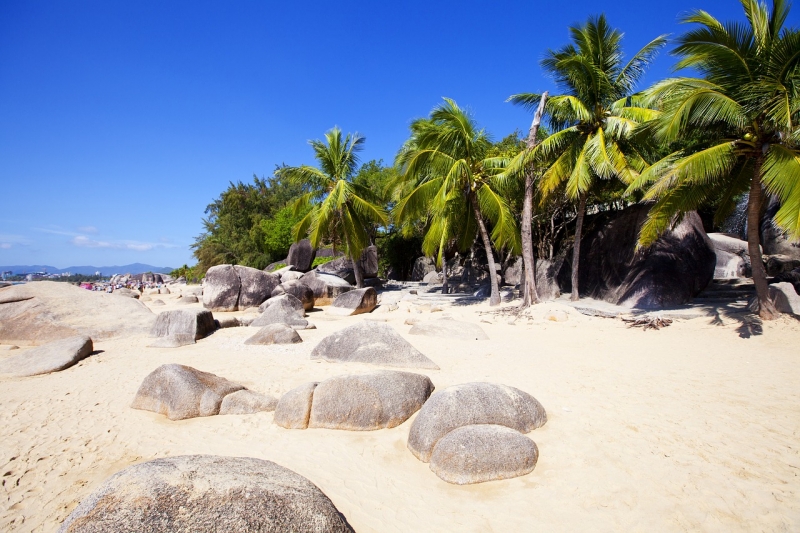 Here's how you can enjoy a hassle-free vacation in Sanya:
Things to do or see at Sanya
1. Sanya Bay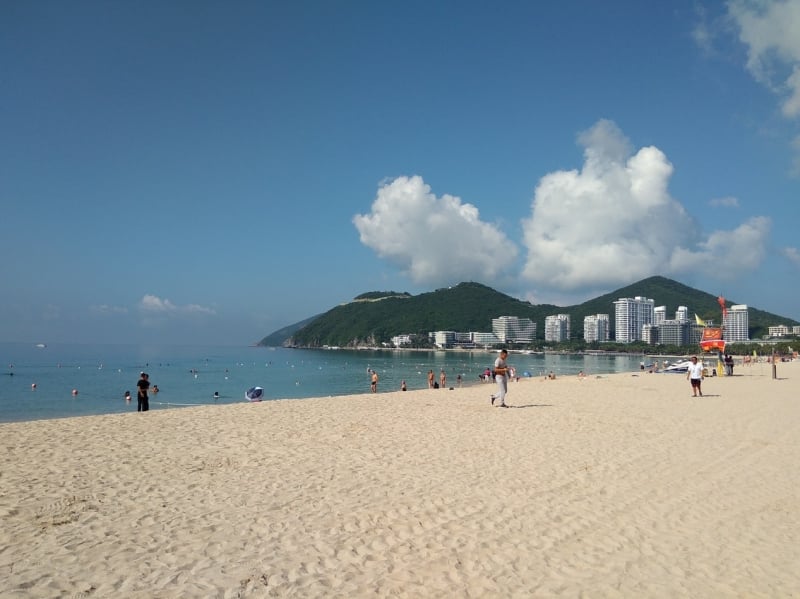 A trip to Sanya is incomplete if you don't step foot on Sanya Bay! At 20 kilometres long, Sanya Bay boasts the longest coastline on the island. In fact, it's so long that the coastline has to be divided into three parts; the eastern Sightseeing Zone, the middle Outdoor Bathing Zone, and the western Leisure and Pleasure Zone. From swimming to shopping, there's something for everyone to do at Sanya Bay. 
2. Nanshan Temple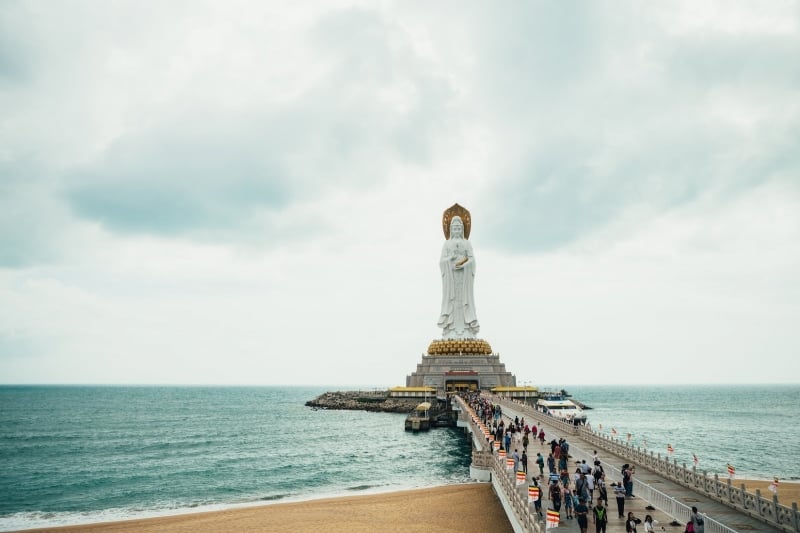 Located in the Sanya Nanshan Buddhism Cultural Tourism Zone, one of China's largest cultural tourist attractions, Nanshan Temple can be divided into three sections; the Nanshan Buddhist Culture Park, the Felicity and Longevity Culture Park and the Nanshan Custom Park. The most prominent feature of the Nanshan Temple is the three-sided statue of Guan Yin Buddha. At 108 metres tall, the statue is larger than the statue of liberty, which is 93 metres tall!
3. Yanoda Rainforest
If you had your fill of fun at the beach (which is highly unlikely) and need a change of sight, take a walk on the wild side at the Yanoda Rainforest Cultural Tourism Zone. Fun fact: its name 'yanoda' translates to 'hello' in the local dialect. You will surely want to say hello to this splendid place! Breathe in the fresh air and go on a hike through the tropical rainforest where you will encounter serene valleys, majestic waterfalls and relaxing springs. 
4. Yalong Bay
The crescent-shaped Yalong Bay, also known as Asian Dragon Bay, is another beach spot you have to hit up when in Sanya. With picturesque hills in the backdrop, crystal clear waters and powdery-white sand beaches, the scenery is simply stunning. Other than its beauty above the water, the underwater world underneath is just as gorgeous! Dive in and swim with the myriad of fish varieties and marvel at the colourful coral reefs. 
5. Tianya Haijiao
Tianya Haijiao, which directly translates to 'edge of the sky, the rim of the sea', is another spectacular beach with intriguing attractions – stones. Besides the stone carved with Chinese characters 'Nan Tian Yi Zhu' (a pillar standing in the southern part of the sky), there are also two stones carved with the characters 'Tianya' and 'Haijiao'. Legend has it that lightning turned two young lovers into stones as they tried to elope when their parents disapproved of their marriage! The stones are now regarded as symbols of eternal love. Aww. 
How to get to Sanya
Plane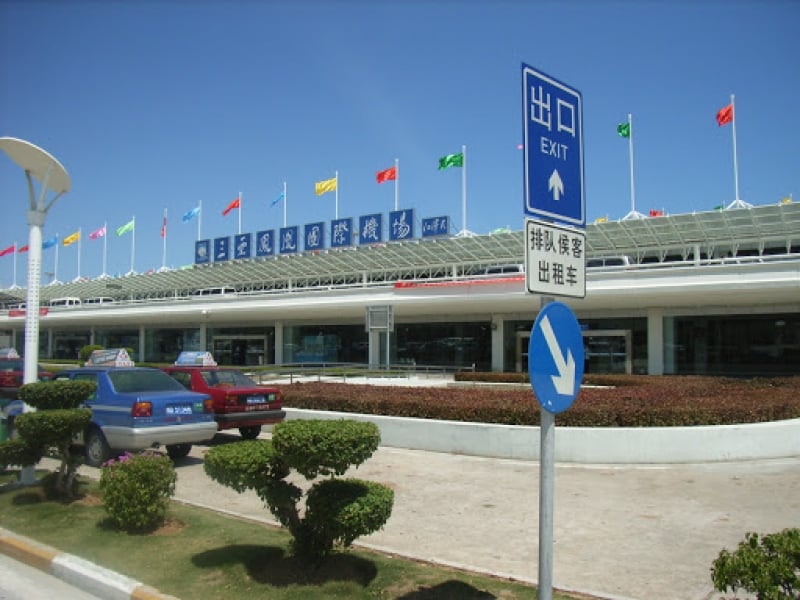 The most convenient way to get to Sanya is to take a direct or connecting flight from major cities to Sanya Phoenix International Airport (SYX). The airport is only a short 30-minute drive from the city centre. Depending on your budget, here are some options for your consideration:
Option 1: Sanya Airport Bus Service
You can find the Sanya Airport Buses outside Airport Terminal 1 Arrival Hall, Gate 4. The buses operate from 8am till the last flight of the day. 
Route 1

takes you to

Dadonghai

at a ticket fare of

RMB15 (~SGD3)

.

Route 2

takes you to

Yalong Bay

at a ticket fare of

RMB25 (~SGD4.90)

.
Option 2: Public Buses
For an even cheaper alternative, you can take the public buses. You can find the bus station near the north square of Sanya Aviation City outside Airport Terminal 1 Arrival Hall.
Bus 8

takes you to

Xianggang Shopping Square

at a ticket fare of

RMB5 (~SGD1)

. Buses operate from 6.50am to 11.20pm.

Bus 27

takes you to

Yalong Bay

at a ticket fare of

RMB11 (~SGD2.20)

. Buses operate from 7am to 6pm.

Bus 33

takes you to

Teng Qiao Tang Chang

at a ticket fare of

RMB16 (~SGD3.15)

. Buses operate from 7am to 9.20pm.

Bus 36

takes you to

Hongsha Middle School

at a ticket fare of

RMB6 (~SGD1.20)

. Buses operate from 6am to 9pm. 
Option 3: Taxi 
If you're short on time or land too early in the morning, taxis are your best option. You can find taxis stand outside Airport Terminal 1 Arrival Hall, Gate 2. A trip to the city centre costs between RMB45 (~SGD8.90) to RMB60 (~SGD11.80) depending on traffic conditions. 
Train
For those who love travelling on trains, you can get to Sanya from Beijing on the Yuehai Railway, the first cross-sea rail line in China. The train makes stops at many other major Chinese cities such as Shijiazhuang, Zhengzhou, Wuchang, Changsha, Shaoguan East, Guangzhou, Foshan and Haikou.
The entire 3,417-kilometer journey takes about 38 hours. Ticket prices range from RMB436 (~SGD85.90) to RMB2,289 (~SGD450.90) depending on the luxury level. 
Long-distance Bus
Sanya Bus Station is located at Jiefang 2 Road. Since over a hundred long-distance buses are available from most corners of the country, it is easy to find buses from your departure city to get to Sanya. Departure times range from 7am to 11pm.
Where to stay at Sanya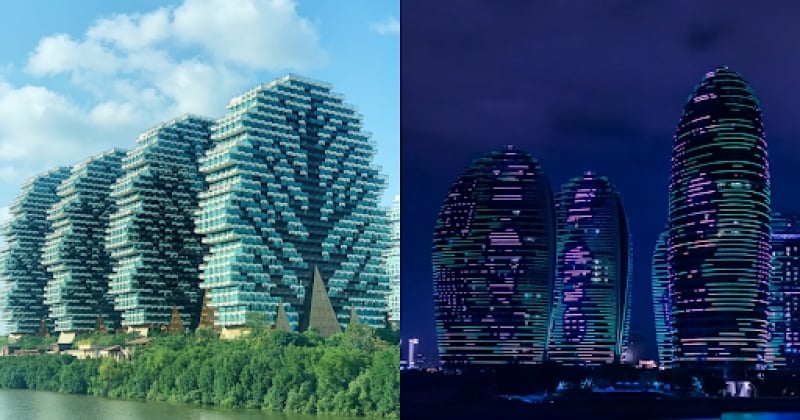 How does staying in a tree or coral hotel sound? Hotels in Sanya are built in novel designs to attract tourists to stay with them. Sanya Crown Grand-Tree Hotel and Phoenix Island Ocean Dream Resort Sanya are some options available if you're looking for a truly unique stay. 
Needless to say, out-of-this-world hotels command out-of-the-world prices. For a more budget-friendly option, opt for more "traditional" kinds on accommodations, be it hotels or hostels. Sanya Bay is a highly recommended area for you to book your accommodation in as multiple shopping malls, karaoke bars and markets are easily accessible in this area.
Tips when visiting Sanya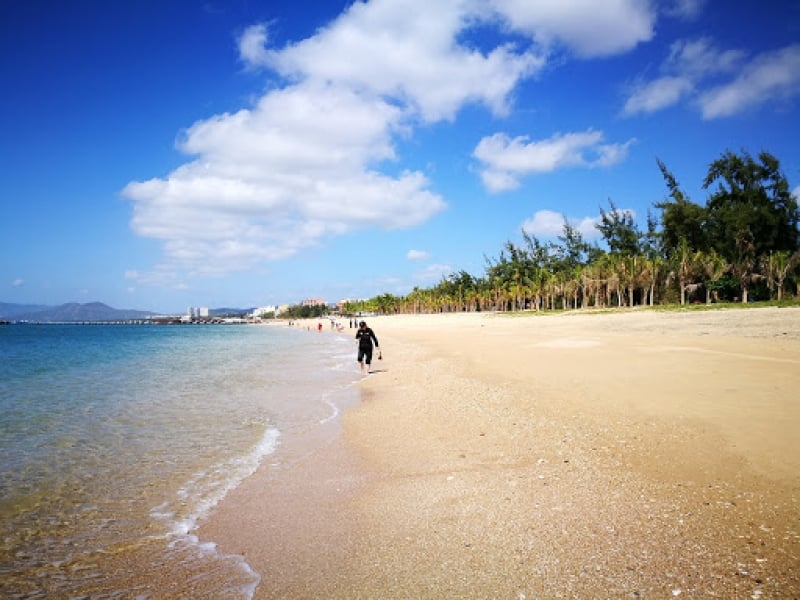 With its tropical climate, Sanya's temperature hovers at its average of 25 degrees Celcius all year-round. However, it's best to

avoid the rainy months

, May to October, and the Chinese New Year period. 

Do not buy corals or tortoise shells as souvenirs as these products are illegal.

Public buses are the best way to get around Sanya. Prices start from

RMB2 (~SGD0.40)

and buses run all along the island's coastline.

Some of the best shopping malls and areas are

The Mangrove Luxuries Center

for contemporary apparel,

Jiefang Road

for affordable fashion apparel, and the

Summer Mall

for a myriad of multinational brands.
With pristine beaches and unique attractions, it is easy to see why Sanya is China's top beach destination. Rally your friends and make Sanya the top choice for your next beach vacation!
Also read: 12 Things to Do at Lake Toba and Its Surroundings [Updated 2019]