Many people shy away when they have to show some skin, but if you're on the opposing camp – embracing nudism and love going au naturel, then this list goes out to you. Check out these places you can go nude in Asia, which are not only bare-y nudist-friendly but also perfect for you to finally achieve that all-over tan.
Beach for Nude Bath, Hanoi, Vietnam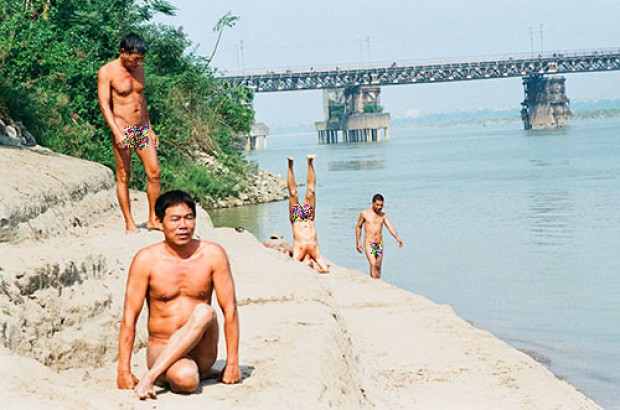 Image credit: Phi Nga
This hidden beach, which surprisingly, is located in the heart of Hanoi city, has a vastly different vibe from the modern city's centre. With cane fields and farmers seen ploughing the alluvial grounds of the Red River, it resembles an olden day countryside.
They may not be the most socially-accepted naturist bunch by many Hanoi residents, but these nude-bathers are a close knit community who regularly exercise, meditate and simply chill out amidst the nature together.
Onsen baths in Japan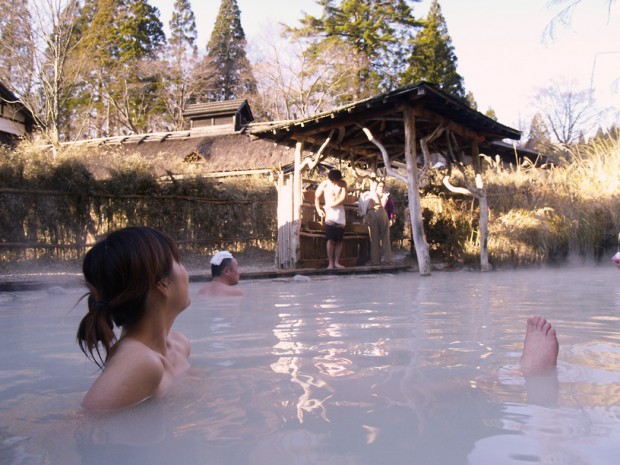 Image credit: 津島修三
No trip to Japan would be complete without soaking an afternoon away at an iconic Onsen bath. These gender-segregated baths are available both indoors and outdoors. And for an even more memorable experience, soak in an outdoor hot spring in the middle of the coldest winter season. The sensational experience of extreme heat and cold is going to be like no other.

Image credit: Yosemite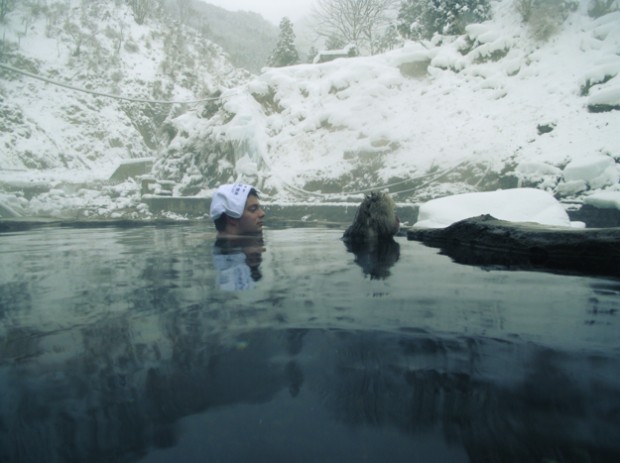 Image credit: spDuchamp
And the craziest Onsen of all… Nude bathing with a family of Japanese macaques!!!! This incredibly surreal experience is at Jigokudani Monkey Park, Nagano Prefecture, which transforms into a stunning snowscape in winter.
Leela Beach, Koh Phangan, Thailand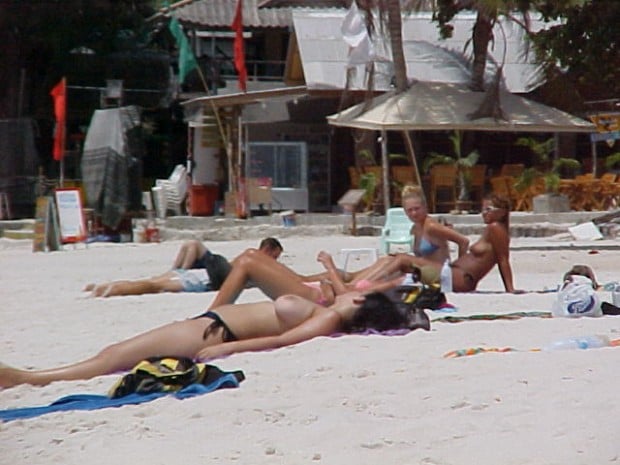 Image credit: Teak Door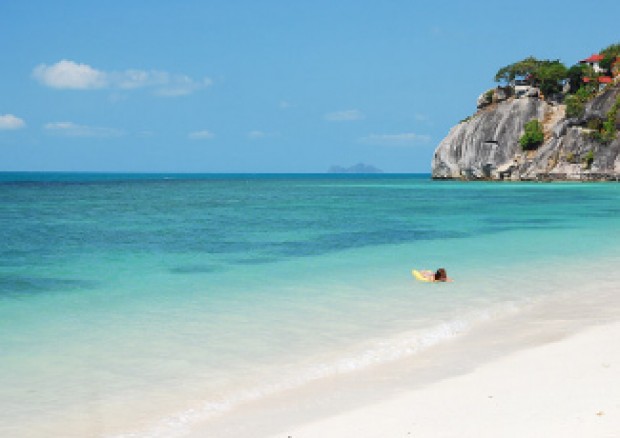 Image credit: Phangan
This party island in Southeastern Thailand is also home to a gorgeous nudist beach. Despite its small size, the sandy white shore and palm fringed background make Leela Beach a perfect sanctuary to chill out, and also to attain that flawless tan. Also, don't be surprise if you see naked men casually practising yoga in the middle of the pristine sands.
Dadonghai Beach, Sanya, China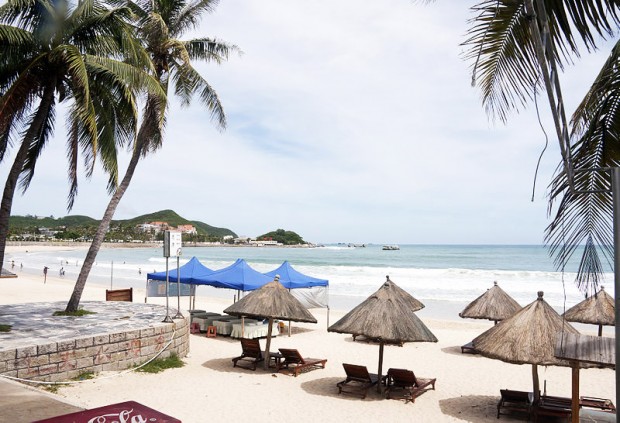 Image credit: David Castor
Who says Chinese are a conservative bunch? Nude sunbathing in China's Dadonghai Beach, has been a years-long tradition. Dadonghai Beach is not only China's only (unofficial) nudist beach, it is famed for being one of the cleanest beaches in China as well.
Sadly, protests against these "unsightly" nude bathers are frequently practiced and naked men, especially, are often ordered to cover up. Make your way to this classic Chinese nudist beach before it's no longer available for you to go au naturel.
The Oriental Village, Chiang Mai, Thailand


Image credit: Oriental Village
"We are a naturist resort and most of our guests are naked all the time", states this quaint little resort, which is located at the foot of mountains and between the rice fields in the gorgeous Chiang Mai area. So if you fancy strutting around freely without anything on nor a care of the world, The Oriental Village is more than willing to welcome you as it liberally embraces and encourages nudism within its beautiful village.
Khao Yai National Park, Thailand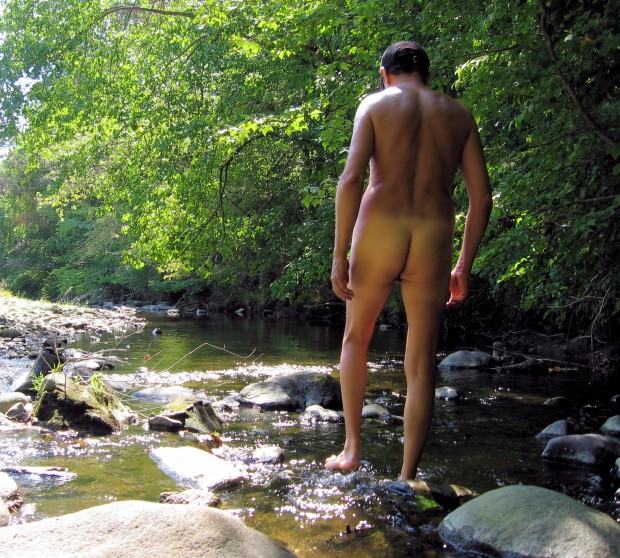 Image credit: Edbow
And as if these naturist resorts in Thailand aren't liberal enough, you can even hike naked (ouch…) in this amazing country. As uncomfortable as it may sound, this should probably be included in every adventurous hiker's bucket list. With such crazy possibilities of different nudism-related activities, it's no wonder Thailand boasts the title of the fastest growing naturist industry in the world.
Oblation Run, University of Philippines, Philippines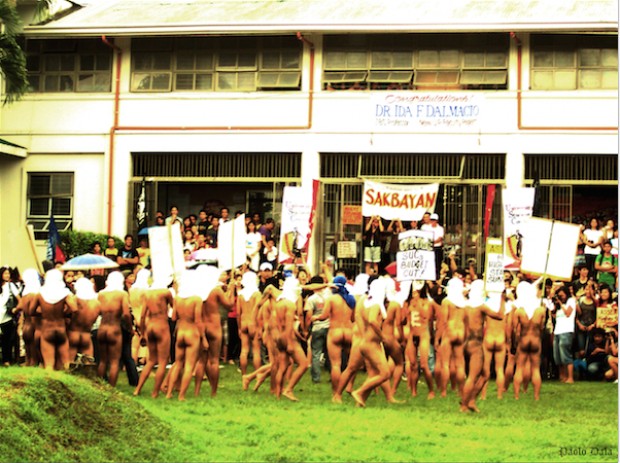 Image credit: Paulo Dala
The Oblation Run at Philippines' State University is an annual tradition where members of the fraternity bare it all and run around the campus to express their stance on existing social issues.
And as if having thousands of naked fratmen scampering around the campus isn't overwhelming enough for the spectators, these fratmen are said to hand out roses to screaming women while running. Some even use this unusual opportunity to impress the girls they are courting!
Gia Long Waterfall, Dak Lak Province, Vietnam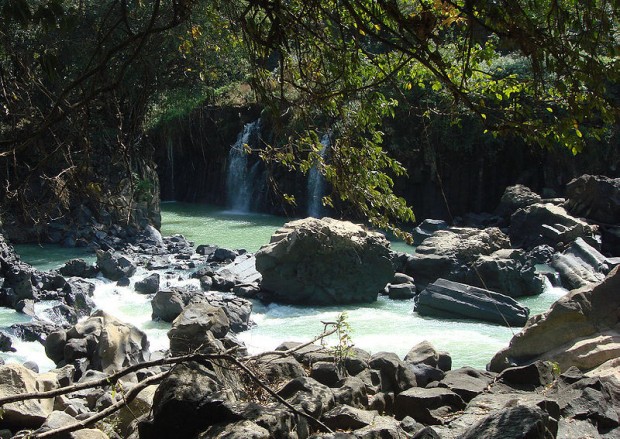 Image credit: Y Kpia Mlo
Are nude baths in beaches and hot spring baths too ordinary for you? Vietnam has stepped up its nudist game by offering travellers waterfalls for them to bare it all. One of which is Gia Long Waterfall. Tucked away in the Krong Ana district of Dak Lak Province, this romantic hideout is located amidst a jungle – ideal for a cooling skinny dip after an exhausting jungle trek.
Kumbh Mela, India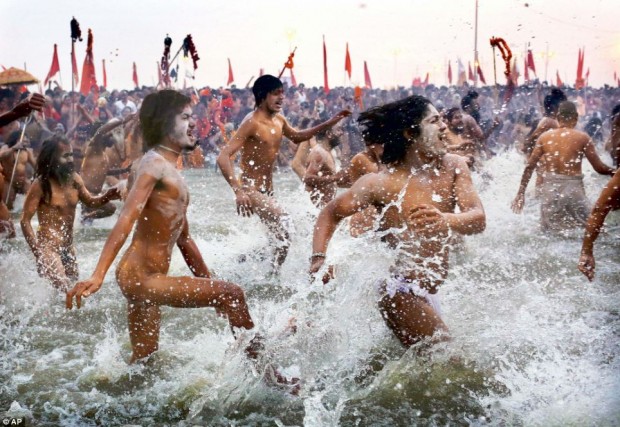 Image credit: Sedikit Peduli
Kumbh Mela is not only India's most major festival, it is also the world's biggest gathering, attracting a whopping 100 million people annually. During the festival, thousands of Hindu devouts would smear themselves with ashes as they congregate together in nudity for holy dips in the sacred rivers of India. Alongside, supporters – both naked and clothed – would be dancing and chanting Hindu scriptures as they wait for their turn to step into the icy-cold water.
Robinson Crusoe Residences, Soneva Gili, Maldives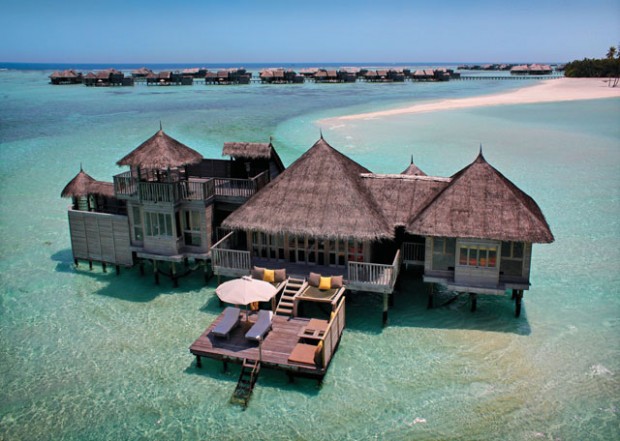 Image credit: Maldives
Ever thought of snorkelling naked among marine creatures in the waters of Maldives? Absurd as it sounds, it's actually possible.
With the closest neighbour being over 300 metres away, a stay in this over-water villa allows you to swim, sunbathe or carry out any embarrassing activities you wish to without a care of the world. Perched on stilts overlooking a beautiful lagoon, these luxurious suites will guarantee you the fanciest skinny-dipping experience.