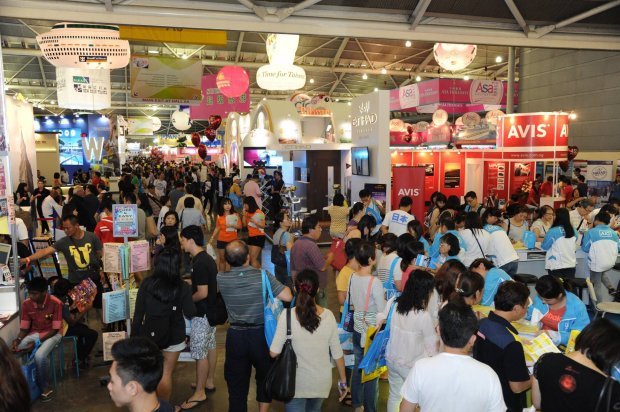 A strategic partnership and working committee formed by 24 outbound travel agencies held a press conference today, revealing that they will break away from the NATAS travel fair to organise Travel Revolution Fair with the intention of "better serving the interests of the businesses and consumers".
The free admission Travel Revolution Fair will be held from April 3 to 5, 2015 at Marina Bay Sands MBS level B2 Exhibition Halls D, E and F. The NATAS travel fair 2015 is expected to be held on the same dates at Expo.
The boycott is a result of unresolved issues with NATAS over the last four years. The main issues as listed during the press conference include:
Participation costs that NATAS charges exhibitors for booth rental and setup

Admission fees that NATAS charges visitors

Same lacklustre event publicity by NATAS fair after fair

No evident efforts by NATAS to counter falling visitorship and sales

Booth selection mechanics that promote unnecessary competition amongst exhibitors

Lack of transparency in i) the financial reporting of the fairs that are key revenue streams for NATAS and ii) how the proceeds from the fairs are used

NATAS refusal to empower the Travel Fair Organising Committee made up of travel agency exhibitors across categories in making decisions for the fairs
"These issues are not new. They were brought up to NATAS previously in 2010 but to no avail. The most recent instance was a petition signed by 17 outbound travel agencies and submitted to NATAS on 13 October 2014. NATAS official response given 1 month later on 7
November 2014 was nothing more than patronising with no concrete and constructive proposal. Hence if NATAS needs more time to resolves these issues, we just have to depend on ourselves meanwhile."
The main motivations behind the new travel fair are "to increase customer values and reduce operating costs". The Travel Revolution Fair will thus feature lower booth costs for exhibitors with savings up to 30%, as well as greater benefits for consumers with its central location and free admission.
Travel Revolution Fair will see participation from the travel industry's Big Four – Chan Brothers Travel, CTC Travel, Dynasty Travel and SA Tours. The complete list so far includes:
AD Travel

Apple Holidays

Apple Tours

Apple Vacations

Asia Global Vacation

Chan Brothers Express

Chan Brothers Travel

Chan's World Holidays

CS Travel

CTC Travel

Dynasty Travel

EU Asia Holidays

EU Holidays

Euroworld

Farmosa Holidays

Jun-Air Travel

MISA Travel

Nam Ho Travel

New Shan Travel

SA Tours

SingExpress Travel

Super Travels

Travel Alliance
NATAS fair 2014 in August saw participation from more than 50 travel agencies and admission costs are $4 per person and free for children below 12. This brings a potential revenue of more than $200,000 from ticket sales alone. This admission fee was previously $3 in 2010. Recently, NATAS announced that they will be waiving this entrance fee for the coming travel fair. NATAS president explains that this is in line with the celebration of SG50 in 2015, and not a response to the announcement of the Travel Revolution Fair.