Editor's Note: As of publication date, the Philippine destinations included in this article are only open to local travellers. This disclaimer will be removed once the Philippines opens its borders to international travellers.
Mabuhay! If you're reading this from outside the Philippines, chances are you're considering a trip to this archipelagic nation soon after borders have reopened. We can't blame you — it's brimming with top destinations for foreigners and locals alike, after all!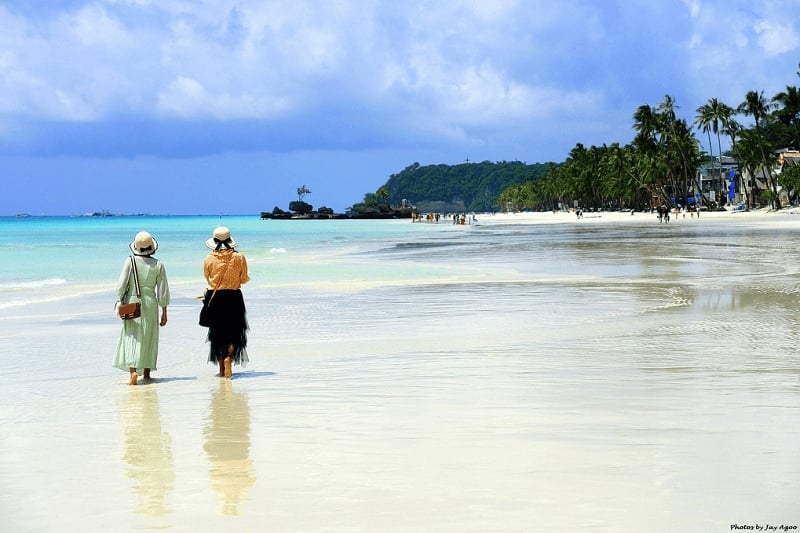 Choose from breathtaking nature scenes and sunny getaways to immersive cultural and culinary experiences. Bearing in mind its thousands of islands, we narrow down your choices to a select few by tapping the travel expertise of four locally well-travelled Filipinos. Having visited all 81 Philippine provinces, Jay Agoo, Jesse Calalang, Jher Ignacio, and RG Flores share their picks of the top Philippine destinations for foreigners.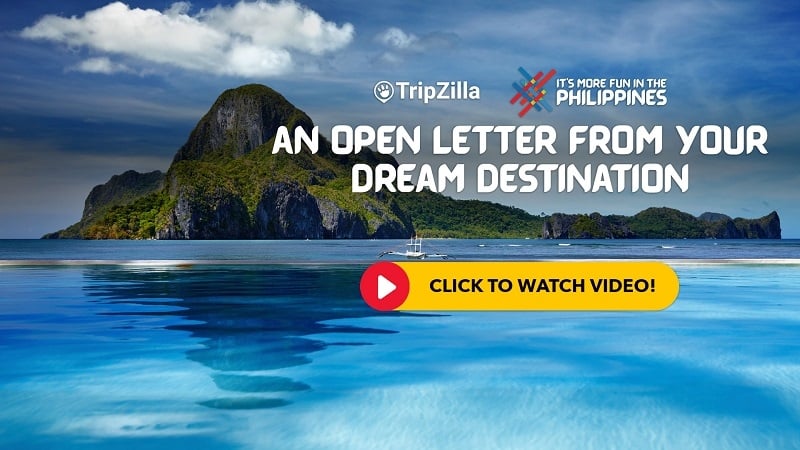 Jay Agoo recommends: Batanes, Boracay, and Bohol
Hailing from Makati City in Metro Manila, Jay is a weekend warrior and a backpacker. Fuelled by his love for adventure, food, and nature, he finished his quest of exploring the entire Philippines in October 2019.
"Batanes is paradise to me," said Jay, who claims that the province remains his top choice for the best Philippine destinations for foreigners. "The green sceneries of the province are perfect for relaxation. When I am in Batanes, I just keep staring at the sea and its verdant rolling hills as if time moves so slow."
He also added that the Ivatans, or the locals of Batanes, are some of the friendliest people he has met. This says a lot given Filipinos, in general, are known for their distinct hospitality. Because of this, Jay feels that the province is one of the safest local destinations for travellers. He also recommends seeing Batanes' picturesque lighthouses and traditional stone houses, which aren't the typical attractions you'd find in other destinations around the country.
Fun fact for foreign travellers: Batanes has set an impressive benchmark for COVID-19 management, officially reporting only two COVID-19 cases since it imposed stricter travel restrictions in March 2020. While this means it could take a while before they open their borders once again to tourism, Batanes' unparalleled beauty proves it's worth the wait.
OFFICIAL PHILIPPINE TRAVEL ADVISORIES
Jay considers Boracay his go-to beach getaway destination in the Philippines, the main reason being that the island is easily accessible from Metro Manila by air or sea. What it lacks in size, the island makes up for in the multitude of amenities it offers. Budget to luxury hotels that follow COVID-19 protocols abound in its main beach areas. So do restaurants serving food of all specialities.
Foreigners visiting Boracay will be treated to one of the most breathtaking and famous sunset views in the Philippines. "Most of my best sunsets moments are in Boracay," he added. Much like how it captivated everyone after its 2018 rehabilitation, according to Jay, exploring the island in the new normal is like rediscovering its charms all over again.
Fun fact for foreign travellers: Boracay is one of the first big Philippine destinations to reopen tourism amid the pandemic while following strict COVID-19 travel protocols. These include a mandatory screening at the main entry point (e.g. local airport, jetty port). Tourists may also engage in outdoor non-contact activities such as swimming, surfing, and even banana boat riding provided that they observe minimum health and safety measures.
"If one wishes to experience the natural wonders of the Philippines, my all-around tourist destination is Bohol," Jay further encouraged foreigners. "Aside from the popular white beaches of Panglao, snorkelling sites of Balicasag, and Chocolate Hills, I recommend the off-the-beaten-path destinations in the countryside of Anda and Candijay," he said.
Visit Candijay's Can-Umantad waterfalls and mini rice terraces. Also worth seeing are Anda's white beach, the Cabagnow cave pool, and the mangrove forest leading to Lamanok Island. For more mainstream options, international travellers can go to Corella for a close encounter with tarsiers, the world's second-smallest primate, or Loboc for a scenic cruise along the Loboc River.
PHILIPPINE TRAVEL UPDATES HERE
Jesse Calalang recommends: Palawan, Romblon, and Bukidnon
Girl power, travel independence, and an irrevocable love for one's homeland — that's a peek into Jesse's way of life. Mostly on her own, if not with her trusty motorbike, she scoured every corner of the Philippines in search of great adventures! Jesse finished her journey in September 2019. She did that while juggling small businesses, including her own travel agency!
After exploring the Philippines in 2018, Jesse Calalang voted for Palawan as her top Philippine destination for foreigners. Why? The province has the best beaches in the Philippines!
While the beaches of Coron and El Nido remain popular among most travellers, you can find more choices by heading to the southern municipality of Balabac. What's even more amazing is that Palawan as a whole offers budget-friendly prices. "Aside from Palawan's majestic beauty, it is very affordable for tourists," shared Jesse. You can maximise your visit to the province without compromising your budget.
Fun fact for foreign travellers: Select El Nido and Coron attractions will soon benefit from a restoration project led by the Asian Development Bank (ADB) in partnership with the Department of Tourism. COVID-19 travel protocols, such as physical distancing and wearing of face masks, are also strictly being implemented by Palawan local government units. They will ensure safe and authentic local experiences for future travellers.
Composed of three main islands, Romblon is the marble capital of the Philippines. It also boasts of endless IG-worthy sceneries from sea to land. According to Jesse, she travelled the archipelagic province on a motorcycle, which is one of the best ways to explore its many attractions via an exciting road trip. If you don't know how to ride these vehicles — locally known as habal-habal — you can conveniently hire a rider anywhere in the province, too.
"Sibuyan Island, the largest island of Romblon, is one of the newest perfect getaway beaches," she said. "It is where the unspoilt long white sand beach of Cresta de Gallo is found." Due to its remoteness, this piece of tropical paradise in Romblon remains largely unexplored, which is a great thing if you're looking for less crowded places. Other Romblon destinations include Mount Guiting-Guiting, Looc Fish Sanctuary, and Dagubdub Falls.
A landlocked province in southern Philippines, Bukidnon takes pride in its fruit and vegetable plantations. Bukidnon's land is so fertile and rich that it's known as the one and only "food basket" of Mindanao! Its more laid-back character also makes it the idyllic backdrop for extreme adventures and solo travel.
Also read: Cure Post-Lockdown Blues by Touring Idyllic Farms in the Philippines
"As a solo backpacker, I was able to travel northern Mindanao for seven days, and Bukidnon happens to be one of my favourite stopovers," Jesse shared. It's also one of the few places that offers a vertical bivouac or cliff-camping experience, which Jesse recommends for those with a taste for adventure just like her. To do this, simply make your way to the Kiokong White Rock Wall in the municipality of Quezon.
Jher Ignacio recommends: Siquijor, Camiguin, and Benguet
In 2015, Jher decided to commit to visiting all 81 provinces of the Philippines, though he had already been travelling locally long before that. Three years later, he finally ticked off his final province, and has since maintained his own blog, where he documents all of his travels.
"I was amazed at how beautiful Siquijor is the first time I set foot on the island," said Jher, who recently finished his quest of visiting all Philippine provinces. "This 'mystical' island has a lot to offer — from pristine white sand beaches to waterfalls and other sceneries."
Because of how small Siquijor is, Jher said that he effortlessly went around the island in a short span of time. "I got to explore the entire island in one day riding a single motorcycle and visited all the major spots," he shared. "I personally enjoyed and recommend visiting Cambugahay Falls, and jumping off the 35-foot cliff in Salagdoong Beach."
PHILIPPINE TRAVEL ADVISORIES HERE
After his local exploration, Jher admitted that he finds it hard to single out a few Philippine destinations for foreigners. If there's one place he'd happily visit over and over again, it's Camiguin. Coincidentally, it's pronounced the same as "come again", he joked.
Among all the Camiguin attractions, Jher said that he simply can't get enough of White Island. With Mount Hibok-Hibok in the background, the place offers an amazing postcard-worthy panorama. He also recommends visiting the Sunken Cemetery at sundown and any of Camiguin's natural hot springs for some much-needed rest and relaxation after tiring island adventures.
There are only a few places in the Philippines where you can enjoy year-round cold weather, and one of them is the Cordillera Region. "Its cold weather is perfect if you are tired of the hot Philippine weather, especially during summer," Jher said.
That being said, hiking and trekking are popular activities in the region, particularly in Benguet. "If you love hiking like I do, Cordillera should be your go-to place," he added. "I would specifically recommend hiking the third highest mountain in the Philippines, Mount Pulag where you can witness the popular sea of clouds." Jher also visited and recommended the hiking havens of Mount Ulap, Mount Ugo, Mount Timbak, and Mount Tabayoc.
Fun fact for foreign travellers: When going to Benguet, most people usually pass through the bustling centre of Baguio. By all means, do too! Praised for innovative COVID-19 management, the city is a safe jump-off point for all travellers. Here's why:
Baguio has launched the

Visitor Information and Travel Assistance (VIS.I.T.A.)

, a travel regulatory system that lets tourists go through COVID-19 travel protocols with ease. Protect yourself and others by signing up on VIS.I.T.A. during your stay in Baguio; VIS.I.T.A. takes care of pre-arranged tours, COVID-19 testing, and accommodations assistance.

Baguio is spearheading the

Ridge and Reef Corridor

, a travel corridor that allows fun and secure passage through partner provinces: La Union, Pangasinan, Ilocos Norte, and Ilocos Sur. Supporting the Reef and Ridge Corridor means helping local economies thrive, too!
RG Flores recommends: Capiz, Northern Samar, and Dinagat
At just 25 years old, RG is perhaps one of the youngest Filipinos to travel to every province in the Philippines. Even better, he did it in less than four years, beginning in 2017 and ending in early 2020! His advice for travellers (yes, foreigners included): Step out of your comfort zone!
From an outsider's perspective, it's not uncommon to associate the Philippines with just its islands and beaches. While the province of Capiz is teeming with these, according to RG, it's also a promising destination for unique cultural heritage tours. Even better, it's easily accessible from Metro Manila by plane and nearby provinces by ferry!
"It's hard not to fall in love with a province like Capiz," he told TripZilla. "Home to delicious seafood, a gigantic statue of religious pilgrimage, green mountains and hills, the biggest bell in Asia — it's a visit-worthy destination in Western Visayas." RG shares a fun fact about the province on top of everything he has mentioned: "It's the birthplace of the first president of the Republic of the Philippines!"
RG completed his Philippine journey in 2018 with a visit to Northern Samar, specifically in Biri. The island, he said, will make you feel like you're in a different dimension. "The rock formations sculpted over centuries will leave you in awe and the simplicity of the area will make you fall in love with it," the 26-year-old traveller shared.
The same ambience further calls for laid-back experiences, in comparison to more popular Philippine destinations for foreigners. "If you are searching for a place where you can relax, at the same time, be in a not-so-common beach setting, then Biri is the place to be."
Culture, delicious food, and friendly people — the Dinagat Islands in northeast Mindanao has it all! "Honestly, I only discovered the existence of this place when I started my quest to visit all of the Philippines' 81 provinces," RG further told TripZilla.
The Dinagat Islands, particularly Bitaog Beach, provides an ambience ideal for private relaxation in a lesser-known tropical oasis. With its diverse offerings that transcend physical beauty, RG said that visiting it will make you fall in love not just with the province, but with the Philippines as a whole. RG was so enthralled by the province, it now takes the number one spot for Philippine destinations he plans to revisit in the new normal!
Bonus recommendation from the TripZilla team: Siargao
We couldn't let this list of the top Philippine destinations for foreigners end without hearing from our Philippine team, a well-travelled bunch! Unanimously, they highly recommend Siargao, a place where you can beach bum, island-hop, surf (it's the surfing capital of the Philippines!), have a food crawl, and party all at once.
"Its tropical island vibe will surely lure foreign visitors," added Charmaine, TripZilla's country manager for the Philippines. "Even if you're a non-surfer, you can still do a lot of fun things like island hopping, snorkelling, and cliff diving." It's now a budding destination for wellness travel and farm tourism, too!
New normal travel tips for local and foreign travellers
Planning to visit these top Philippine destinations for foreigners someday? Here are more new normal travel tips and COVID-19 travel protocols in the Philippines that you should remember:
With limited and constantly changing flights to the Philippines in the new normal, don't forget to book tickets that cover free and unlimited rebooking! Some airlines are also offering virtual wallets that let you store your ticket value for later use in case of flight cancellations.

When travelling from one city or province to another, remember to review local travel requirements thoroughly as they vary per destination. Some of these places also require negative PCR test results from passengers, which means you'll need to allot extra budget to undergo COVID-19 testing before flying.

Philippine accommodations are now providing safe and responsible stays for visitors. For a hassle-free experience, be sure to book your hotel ahead of time, and bring a debit or credit card for cashless transactions. Expect limited occupancy per room, limited room service and F&B hours, as well as provision of in-room sanitisation kits for guests.

A trip to the Philippines won't be complete without a culinary adventure! Try all the tasty dishes each province offers. When going to F&B establishments, know that most of them will have reduced seating capacities, on top of COVID-19 safety protocols like conducting temperature checks upon entry and encouraging contactless payments.
Who knew the country had this much to offer when it comes to top Philippine destinations for foreigners? With these experienced Pinoy travellers' recommendations, you can look forward to a fun trip to the country once it's safe to explore again. We'll see you when you #WakeUpInPH very soon!
For more information, please visit app.philippines.travel, philippines.travel/safetrip, and DOT's official Facebook page.
---
Brought to you by Department of Tourism – Philippines. The quotes above have been edited for grammar, clarity, and flow.