If it is going to be your first time in Europe, I am assuming that your expectation was just like mine, coated with sugary frostings, glitters and fairy dust. Well, sorry to burst your bubble but Europe is not all fairy tale, castles, unicorns, knights in shining armor and gorgeous porn stars. Just like any other urban hubs around the world, the capital cities are mostly made up of 70-90 percent concrete, neon lights and quagmire like a real bastion of capitalism built by McDonalds.
So the only way to experience the quintessential Europe is to avoid staying in the cities and move out to the countryside. There's no better way to do it than the good old road trip!
We took the road to go around Bavaria. However, car rentals are expensive in France and Switzerland so it is a good idea to do a little bit of research on booking a hire car in Germany. Why in Germany? Because around the Alpine region, Germany is where everything is cheaper – beer, potato, Romanians, you name it!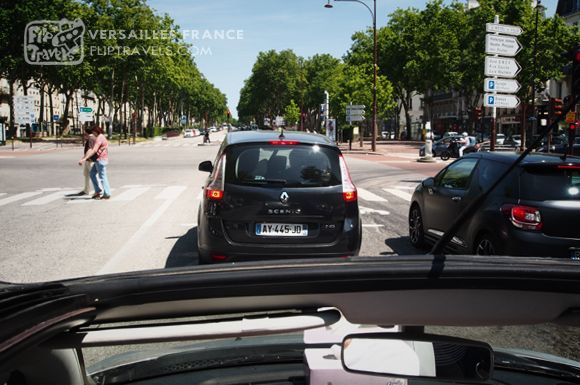 The thing with taking the road trip option is that you get to stop whenever and wherever you want, have a quick detour in small villages to sample their local wine, beer and cheeses. Or when you get tired of stepping on the pedal, you can pull over by the lake and jump off for a quick dip. We did all these while spinning with Bon Jovi's You give love a bad name on full blast—It can't get much better than that.
Hours later and the spitting angst of Bon Jovi faded out to the contrived innuendos of Miley Cyrus. I started humming and mimicking her raspy cartoonish voice while grooving with some discrete hip thrusts… Me singing a Miley hit was like a classic case of bad gag reflex, but it was fairly compensated with the slopes of the Alps in the background.
The country-side of the Bavarian region is disgustingly beautiful: The rolling green hills, patches of chestnut trees and flying dandelion seeds all wrapped with weak rays of the summer sun. You can actually shoot a video of yourself running using your phone, upload it online and VOILA! You have a kick-ass sanitary napkin commercial. It is that beautiful.
The occasional stops for our cheesy mandatory "we were here" photos gave us the chance to sit on the grass, feel the warm earth under our butts and simply walk around with a demeanor like we were in the medieval cum magical set of Game of Thrones (Minus all the bloodshed and boobs)
While it is true that taking the low cost carrier to hop between Paris, Zurich, Salzburg and Munich will be faster and  more efficient, It would not give one the chance to taste the simple yet enchanting experience of seeing the Europe that we all remember from the pages of trafalgar's annual catalogs and dreamt of seeing when we were kids.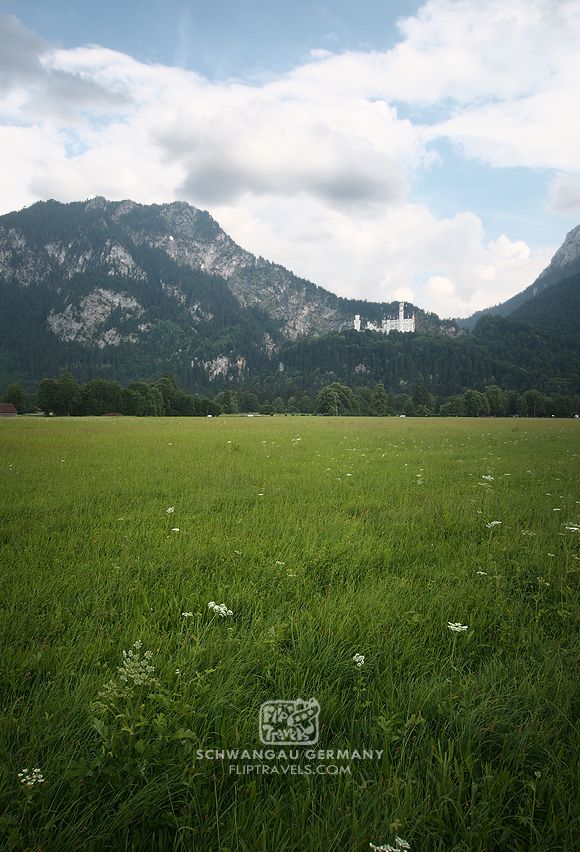 After more than a week on the run across Bavaria, I couldn't help but utter to myself and audibly wish that I could stay longer. Maybe to milk cows, sleep on haystacks and run around the vineyards like those opening "film" sequence before the techno music starts playing. I could no longer churn adjectives to describe the experience, I believe the photos speak for themselves. After all, this part of Europe was meant to amaze travellers and even give one a good reason to finally go and have an instagram account.
Contributed by Flip'n Travels.
Inspired? Here are some sites for you to make your travel happen: