There's nothing more tempting than the smell of freshly baked breads and cookies. The alluring scent of these goodies provide a respite from the hustle and bustle of urban life while allowing you to enjoy a moment of sweet reprieve. From chewy loaves of fresh bread to irresistible treats, these bakeries know how to delight with dough. Here are our top picks for the 10 best bakeries in the world. https://rusbank.net/offers/microloans/dengi_onlayn.
1. Tartine in San Francisco, USA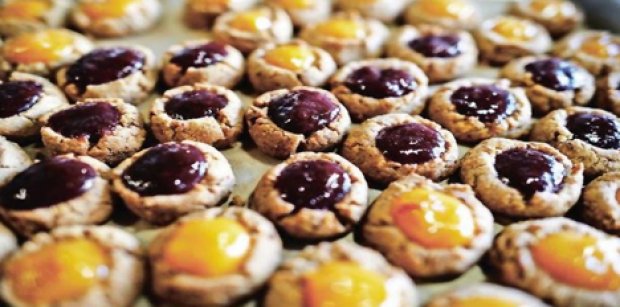 Image credits: Tartine Bakery 
If you are craving for something sweet, this San Francisco bakery is a must-visit. Husband and wife Chad Robertson and Elisabeth Prueitt churn out about 240 loaves of bread every day, most of which sell out within the hour. The bakery also offers a variety of classic French sweets. Their frangipane tarts with flaky pastry shells and fluffy éclairs dipped in Valhrona chocolate are popular sellers.
Address: 600 Guerrero St. San Francisco, CA 94110, United States
2. Hafiz Mustasa 1864 in Istanbul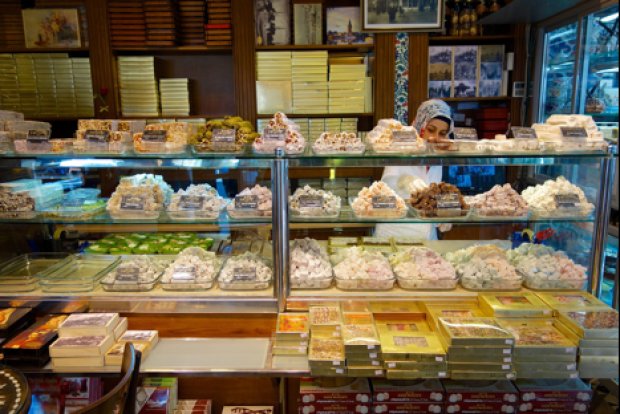 Image credits: http://bit.ly/1om3OUU
Hafiz Mustasa sells a huge variety of Turkish pastries and Turkish delights. With the sheer number of sweets and pastries available, you might find it impossible to choose just a few things to have with your tea. If you are planning to visit the bakery during your trip to Istanbul, you should certainly try the Turkish baklava.
Address: Hobyar Mahallesi Hamidiye Cad. No. 84 Bahçekapı Eminönü, 34080 İstanbul, Turkey
3. Patisserie Sadaharu Aoki in Tokyo and Paris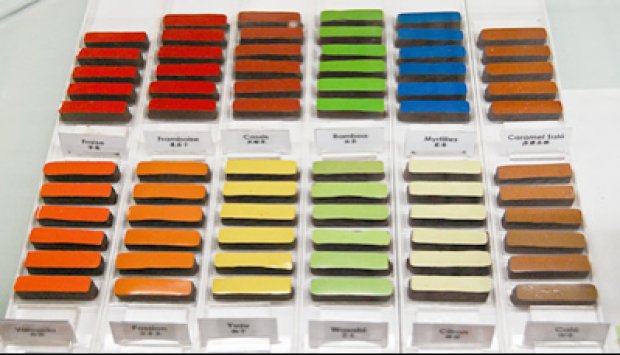 Combining traditional Japanese flavours with the refined art of making French pastries, Sadaharu Aoki has perfected pastry making at the age of 30. His sculptural confections are as easy on the eyes as they are on the palate. His Japanese-influenced pastries like the matcha opera cake and black sesame éclairs are celebrated worldwide.
Address: Tokyo, Midtown B1F 9-7-4 Akasaka Minato-ku Tokyokas
4. Taxinge Slott Café in Nykvarn, Sweden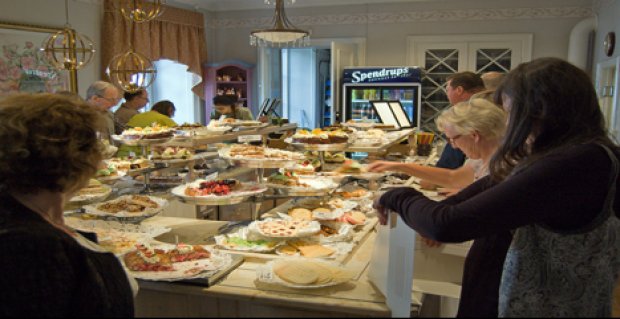 Image credits: http://bit.ly/1vI6YZ4
Get your eyes and stomach ready for a feast as you are welcomed to the largest cake buffet in Northern Europe. With 60 different kinds of cakes, pies and pastries, you can have as much of these treats as you can handle in one sitting. For the ravenous, sandwiches are offered as well. With the kind of festivity that Taxinge offers, you'll surely be left with memories that can last a lifetime.
Address: Näsby 52, Nykvarn 155 93, Sweden
5. E5 Bakehouse in London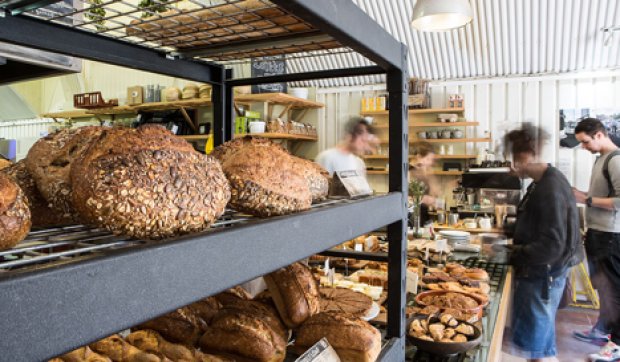 Image credits: E5 Bakehouse
Using organic and locally-sourced ingredients, E5 Bakehouse never fails to impress their patrons with homemade cakes, daily-baked breads and fresh, quick lunches. The small bakery also holds a bread-making course every week to spread the traditional art of baking breads.
Address: Arch 395, Mentmore Terrace, London E8 3PH, United Kingdom
6. Macrina Bakery in Seattle
Image credits: http://bit.ly/1qdqgUd
Using local products, organic grains and natural ingredients, this bakery boasts the best breads and baked goodies in town. The bakers in Macrina love bread and it shows in the quality of their products.
Address: 2408 1st Ave, Seattle, WA 98121, United States
7. Salty Tart in Minneapolis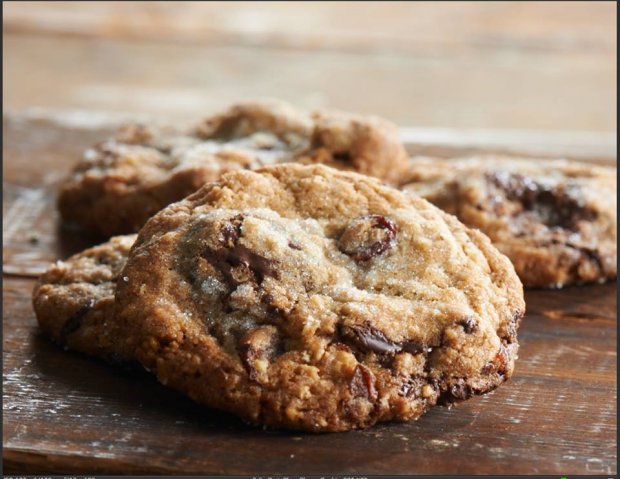 Image credits: Salty Tart
Salty Tart is a haven for lovers of both savories and sweets. Founded by award-winning Chef Michelle Gayer, the Salty Tart features sweet to savoury selections like savoury puff pastries, golden rosemary corn cakes, cheese croissants, pastry cream filled brioche and Gayer's signature item, the crak-a-roons. These are just some of the many delights found on their diverse menu.
Address: 920 E Lake St, Minneapolis, MN 55407, United States
8. Du Pain et des Idees in Paris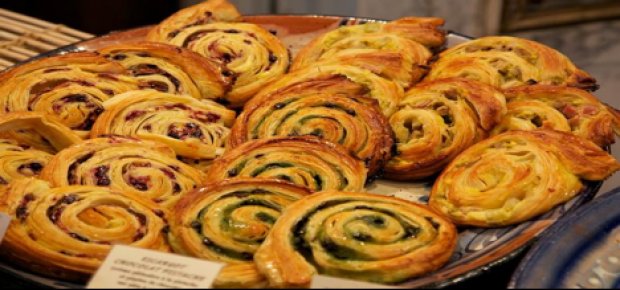 In a city with so much good bread and pastries, Du Pain et de Idees stands out by serving the best croissants in Paris. Also, once you taste the escargot here, you'll definitely understand why this tiny bakery has made it on this list.
Address: 34 Rue Yves Toudic, 75010 Paris, France
9. Tatte Bakery and Café in Boston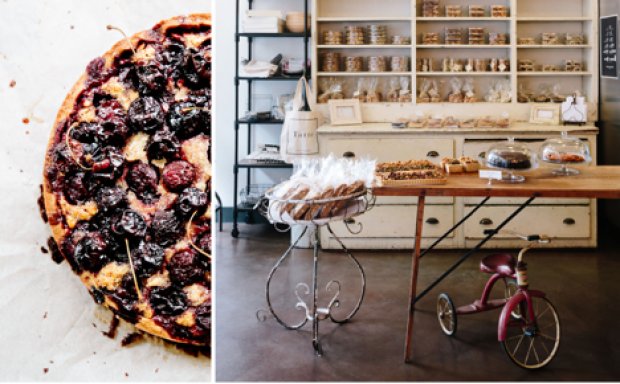 Image credits: Tatte Bakery
In 2007, Tatte owner Tzurit Or started baking in her home kitchen and sold her baked goodies at Boston farmers' markets. Offering one-of-a-kind and delicious creations, Tatte then expanded and set up its first brick-and-mortar bakery only after one summer. Serving the same pastries that she has baked as a child with her mother, you can be sure that the goods they serve are not only great tasting but also of great quality.
Address: 1003 Beacon St, Brookline, MA 02446, United States
 10. Dominique Ansel Bakery in New York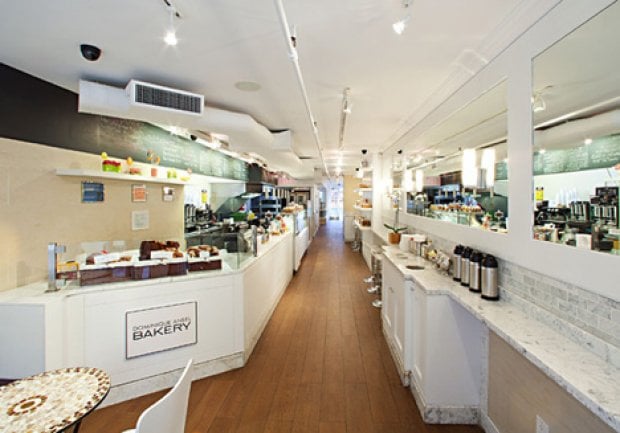 The cronut is the star of this bakery. People from all over the country drop by just to get a taste of this famous treat. In fact, at around 11 am, these famous gems are nearly sold out. This croissant-donut hybrid has established Dominique Ansel as one of the world's foremost pastry chefs. Besides the cronut, you should also try the DKA, another croissant hybrid, but with a caramelised crust.
Address: 189 Spring St, New York, NY 10012, United States
Your favourite bakery not in the list? Tell us about it while we get ready to jetset to our favourite places!