Today, visitors at VivoCity, Singapore experienced first-hand what it's like to fly on Air New Zealand's award-winning Premium Economy seats and innovative Economy Skycouch. This is part of the airline's #AirNZonTour roadshow, which will take place over the next two weekends in Singapore.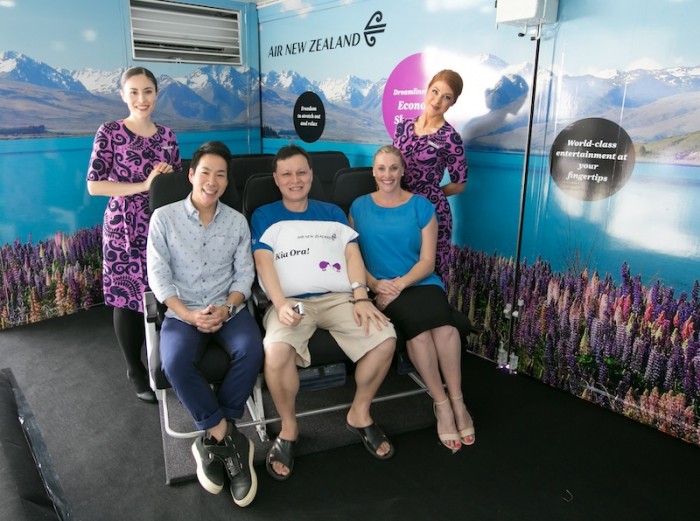 Local artiste Chua Enlai, who is the star of Air New Zealand's latest innovative video Come on board the Dreamliner with Chua Enlai, joined Air New Zealand to launch the event.
At the roadshow, you can get a glimpse of New Zealand with Virtual Reality booths showcasing the very best of what the unique travel destination has to offer. Stand to win a trip for two to New Zealand, by capturing your #AirNZonTour moments and upload a selfie.
On top of the roadshow events, Air New Zealand and Tourism New Zealand have joined to launch special fares (from S$999/ $1,089**) for the Singapore to Auckland flight. The sale runs from 10 August to 5 September 2016.
#AirNZonTour will be at VivoCity this weekend (20 – 21 August), and at Plaza Singapura next weekend (27 – 28 August).
So hurry down to either Vivocity or Plaza Singapura for a virtual fun time with Air New Zealand!