Ah, Italy! The land where pizzas are as big as serving plates, where plates of pasta are works of tasteful (or tasty) art, and gelato becomes every tourist's choice of drug. I don't remember much of what I ate for my meals, but of this I am sure—I had a gelato cone for every single day I was there. I didn't try them all, of course, but some of these flavours were just too hard to resist!
Also read: 6 Gelaterias to Visit for the Best Gelato in Italy
1. Ricotta Stregata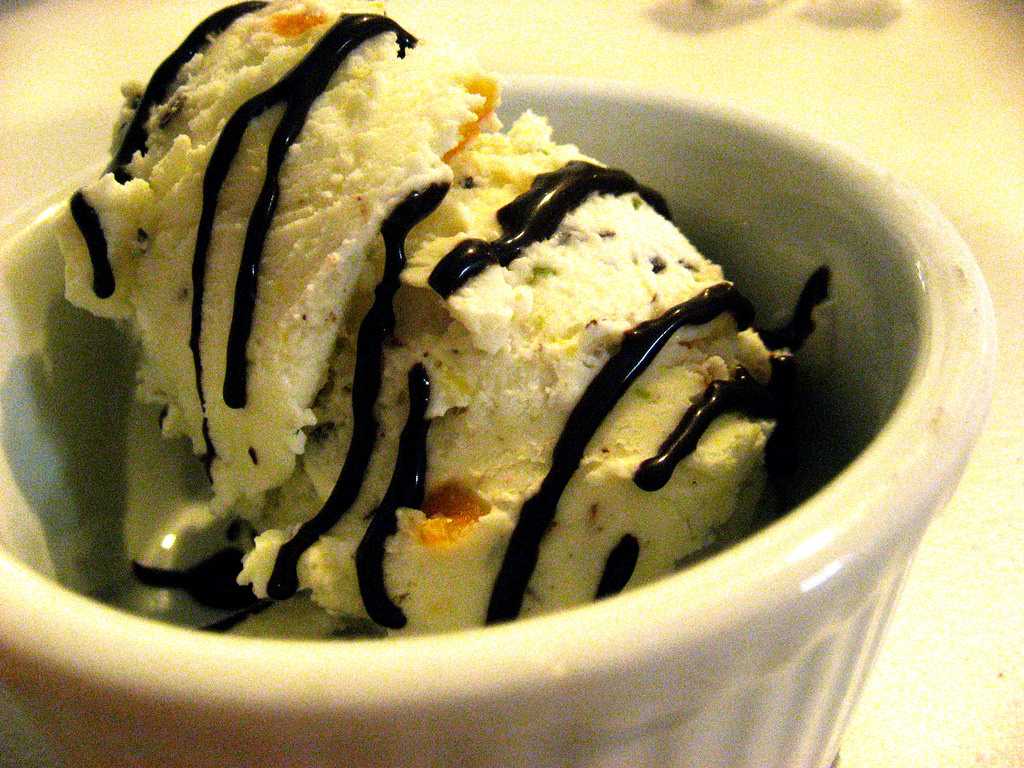 Image credit: _e.t
Ever heard of your cheese being turned into the icy, creamy, goodness? Yep, you guessed right! Literally translated to "bewitched ricotta", the gelato is softer than normal gelato, featuring fresh ricotta cheese, crunchy hazelnuts, citrusy lemon and orange peel, and a dash of Strega liqueur. Mmm, it already sounds good from the description, doesn't it?!
2. Liquirizia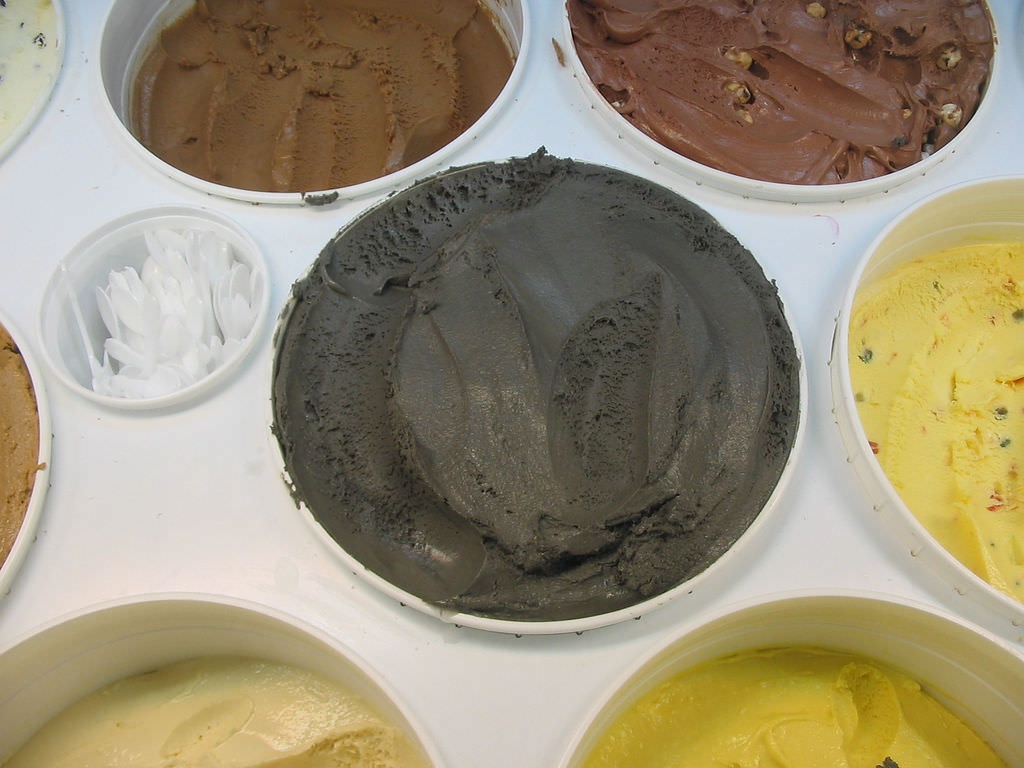 Image credit: traintracks
Don't let its unassuming colour fool you; the liquorice flavour is one of the most well-liked. Perhaps by itself it's something of an acquired taste, but when made into gelato, the unique and herbal taste of liquorice is slightly muted, adding an interesting minty edge to the creamy and tasty dessert.
3. Stracciatella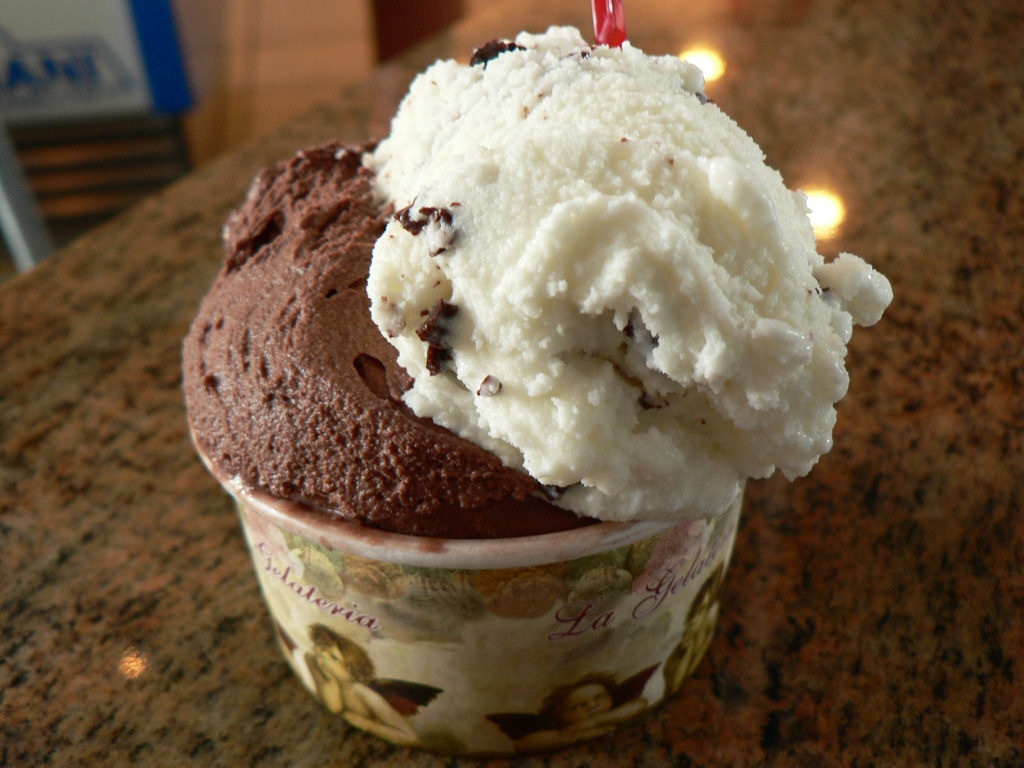 Image credit: stu_spivack
The Italian version of chocolate chip ice-cream is much lighter on the palate. And instead of chips that are mixed into the gelato, the chocolate is drizzled all over the freshly-made gelato—just as how one would drizzle maple syrup over pancakes—and then only mixed in after the chocolate has hardened. This means that instead of the uniform droplet-like chocolate chips, you get some plenty artistic-looking bits of chocolate drizzles. My travel companion introduced it to me in Rome, and the usual chocolate chip flavour has fallen off the favourites list ever since.
Fun fact: From what I know, it used to only be available in Italy, but has recently crossed the seas and reached Singapore's shores, so for those of us who are grounded here, you can check out ge!ato for their version. I still reckon the ones in Italy are the best though!
4. Zuppa Inglese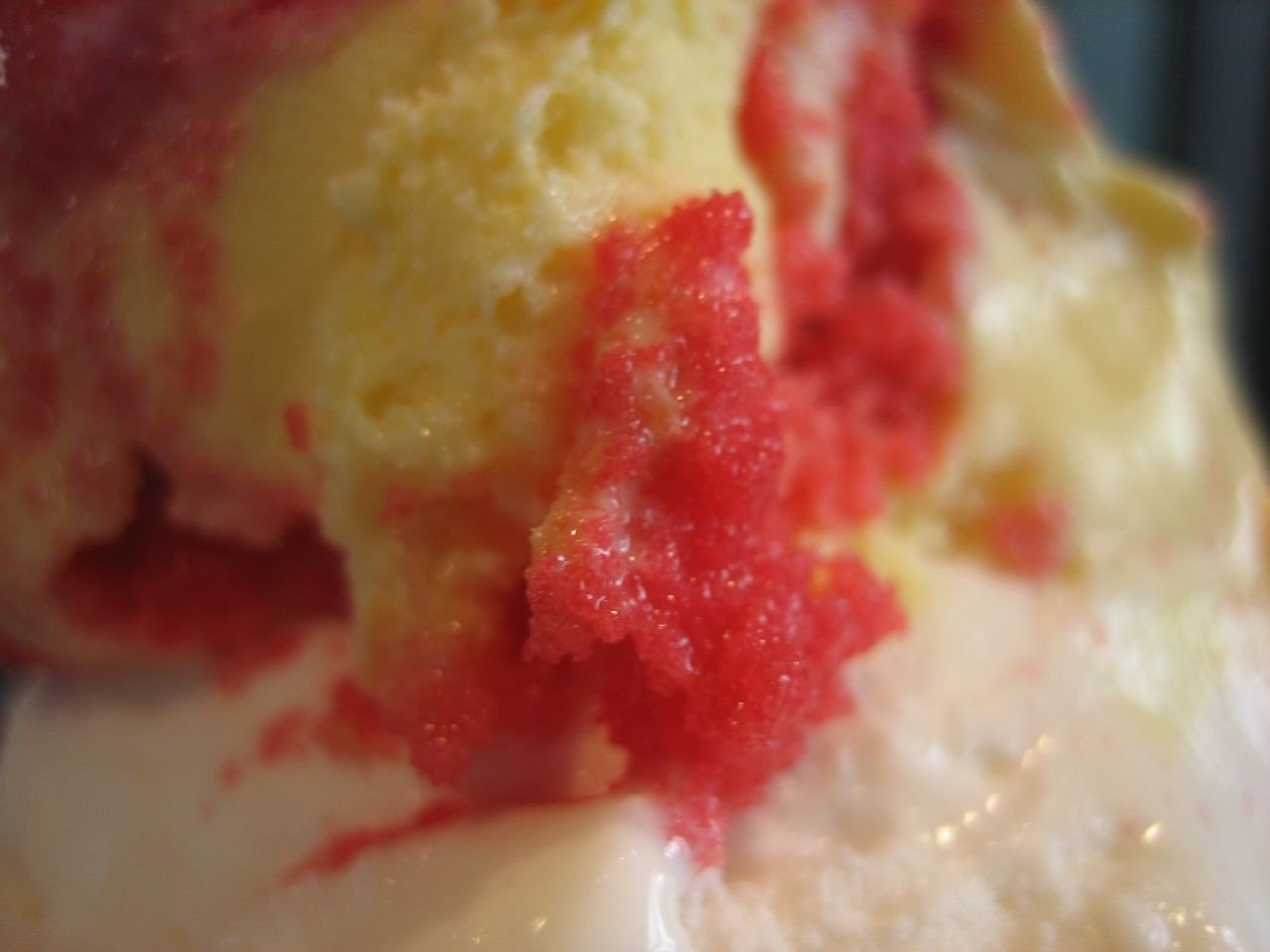 Image credit: mararie
Zuppa—Soup. Inglese—English. Put them together and you get English Soup. Said to be inspired by the English trifle back in the 16th century, Zuppa Inglese has a rich, custard-flavoured base with bits of sponge cake or cookies, topped off with a sweet, scarlet liqueur such as sherry or Alchermes.
5. Zabaione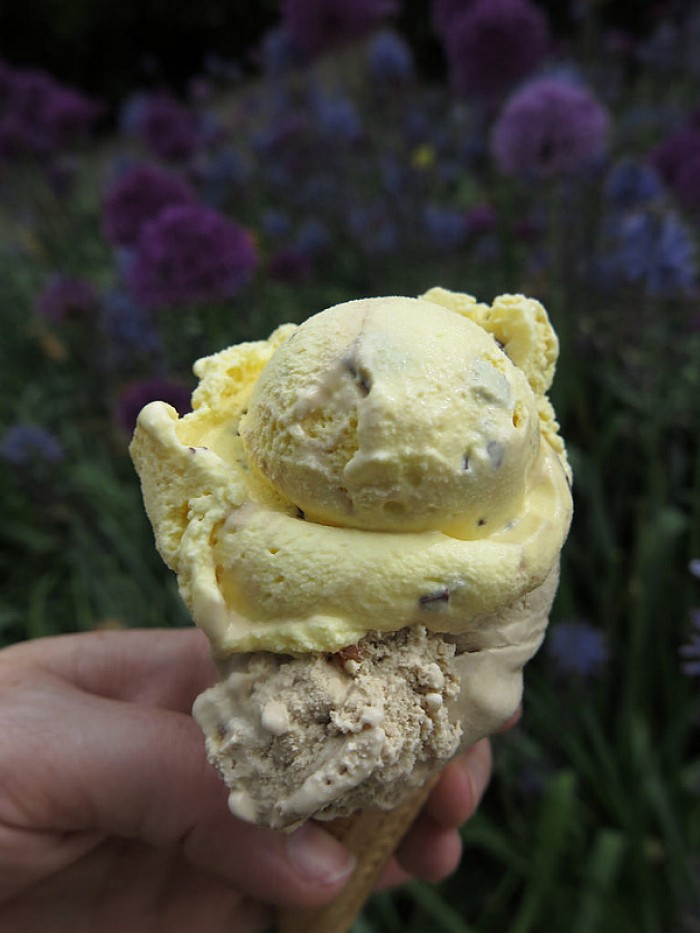 Image credit: Gourmandise
Another one of those gelatos inspired by other desserts, Zabaione may also be known as zabaglione. The gelato takes its name from the dessert it drew inspiration from. Like Zuppa Inglese, it also has an eggy and custardy flavour, since both flavours feature egg yolks in the list of ingredients. What sets Zabaione apart from it's English counterpart is the type of alcohol used—Zabaione  uses Marsala wine instead of sherry or Alchermes.
6. Spagnola / Amarena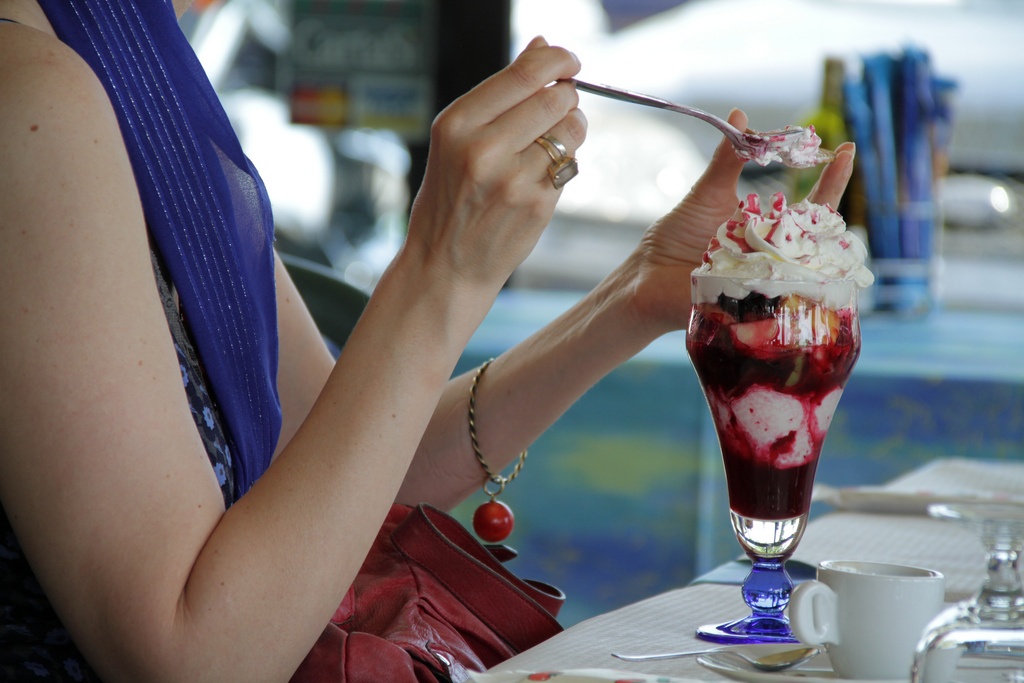 Image credit: Valentina Storti
I'm not a big fan of cherries myself, but those who like the little red balls will find this a tasty relief on a hot day, I'm sure. The gelato itself is a subtle sweet creamy flavour and wouldn't be on this list, if not for the supporting actors—the sour cherry sauce and the cherries. Whether it's dribbled or mixed in, the sour cherry sauce adds a much-needed, refreshing twang to the gelato. Add some chewy pitless whole cherries into the mix, and you've got a winner!
7. Cioccolato Con Peperoncino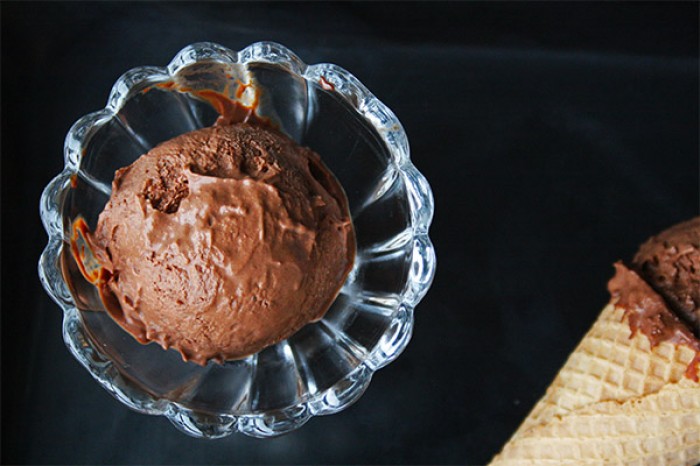 Image credit: LittleRedKitchen
Perhaps this might appeal to Singaporeans. Don't we all like a bit of spice in our food? Let me present to you Cioccolato Con Peperoncino gelato—hot pepper-infused dark chocolate gelato. Again, because it has a chocolate base, that brown tub of chocolate lying in the corner of the freezer may look harmless, but don't belittle it. Depending on the types of peppers used, the heat and spice may differ. Peppers used may range from the mild picante to the much stronger Aji and cayenne peppers, so do try a sample first before you decide whether or not to get it—you wouldn't want to be the only one to have to down a litre of water after you eat your gelato! On that front though, challenge yourself and finish an entire scoop, or two! And then let me know if you succeeded!
8. Fico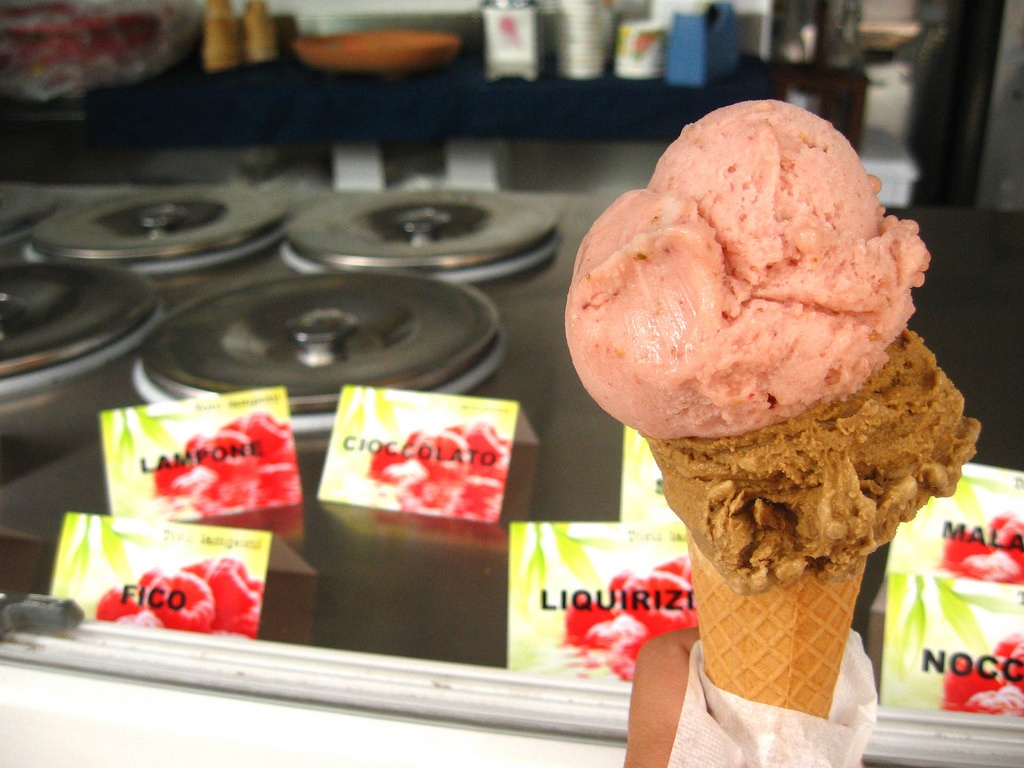 Image credit: Davide e Paola
According to some gelaterias, this can't strictly be considered a gelato, as they are made without milk, but I'm including this anyway, because this is one flavour I'm dying to try. Made from pureed fresh figs, the flavour is so intense, yet refreshingly crunchy from the fig seeds that even if you aren't a lover of fruit-based ices, this one will convert you straightaway. If anyone has found a fig-flavoured ice-cream or gelato in Singapore (I'll even settle for anywhere in South-East Asia!), please please let me know!
9. Riso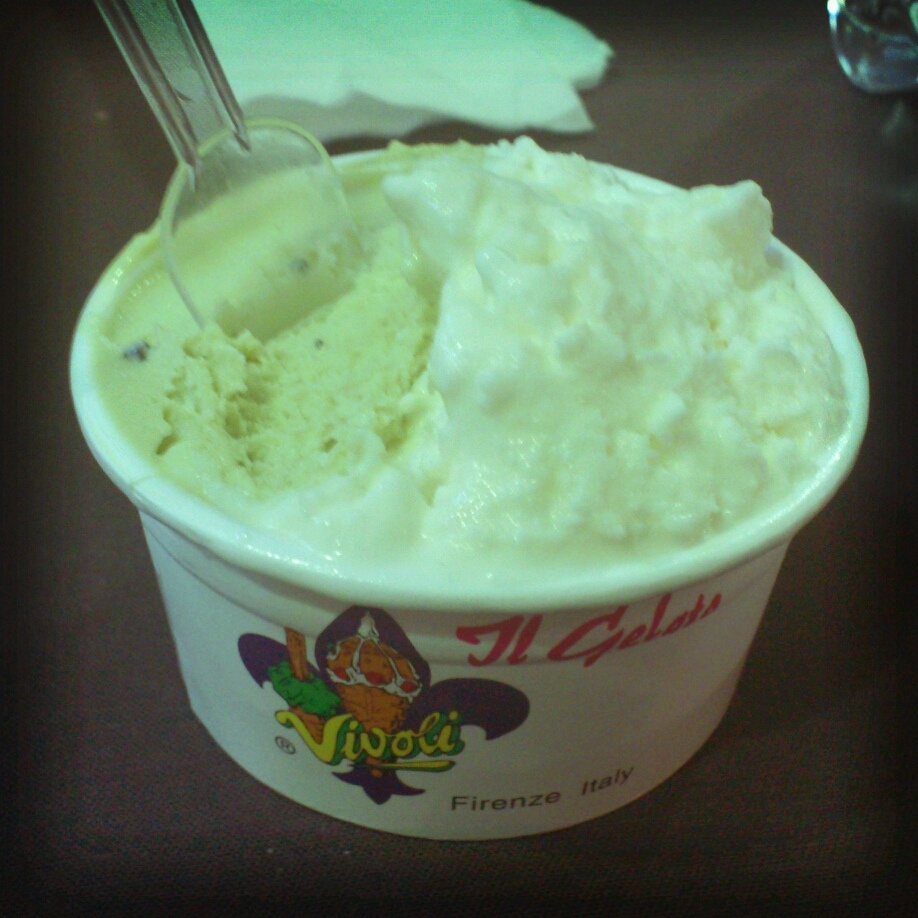 Image credit: Cuteness is a lifestyle
I can't help but wonder if this gelato is a hot favourite with Asians; after all, rice used to be, or still is, a main staple of our diet. So what better way to celebrate its importance in our diet than eating it as a dessert too? Okay, to clarify, it's more like the gelato version of rice pudding. And, yes, granted, the rice used is probably not the long grain kind that we're used to, but hey, rice is rice, whether it's short or long, fat or thin, right?
10. Cannella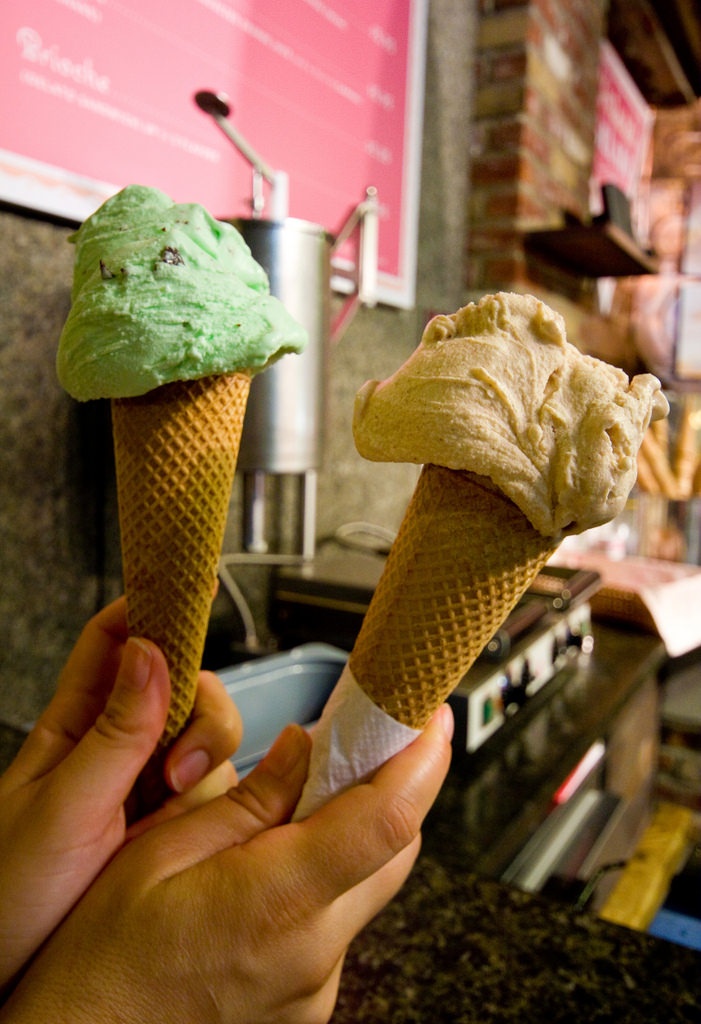 Menta verde cioccolato and cannella gelato, L'Arte del Gelato | Image credit: Garrett Ziegler
Now you can freeze your spice and eat it too! Cinnamon, once used to enhance flavours or add spice, now becomes the solo act in its very own gelato. Fresh cinnamon powder is used, bringing out its full-bodied sweet, warm flavour to the forefront. This would be best eaten during the Christmas period, don't you think? All those warm and fuzzy feelings in a mouthful of icy, spicy, awesomeness!
Bonus: Cioccolato All'Azteca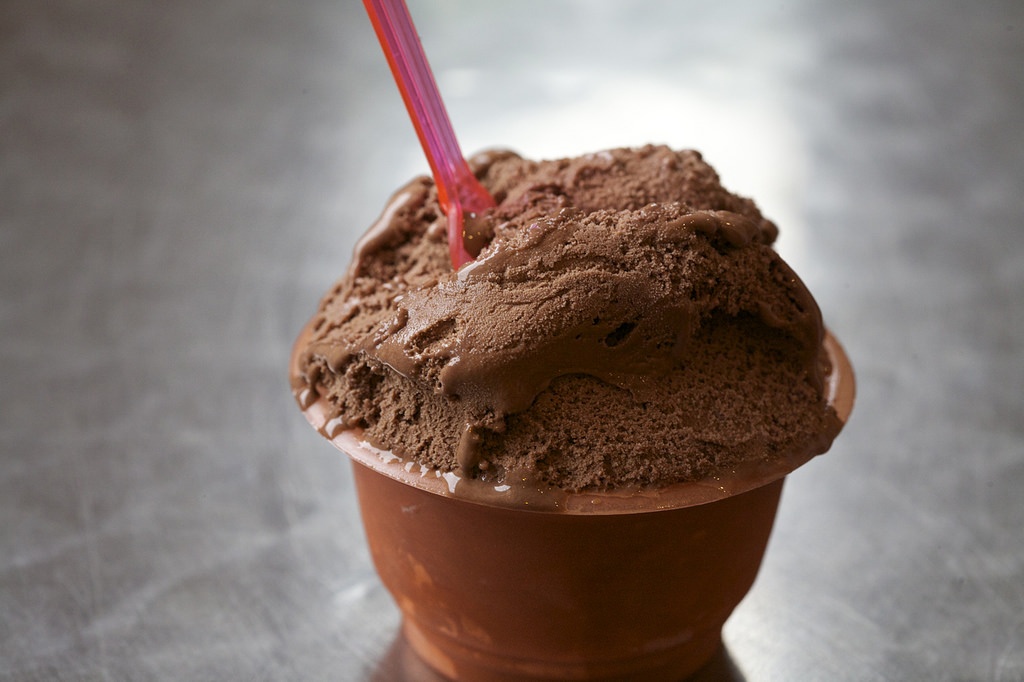 Image credit: John Lodder
There is also a gelato flavour that features a combination of chocolate, cinnamon and hot peppers—cioccolato all'azteca. Double the spice, double the whammy, multiple times the shiokness!  Try it if you dare!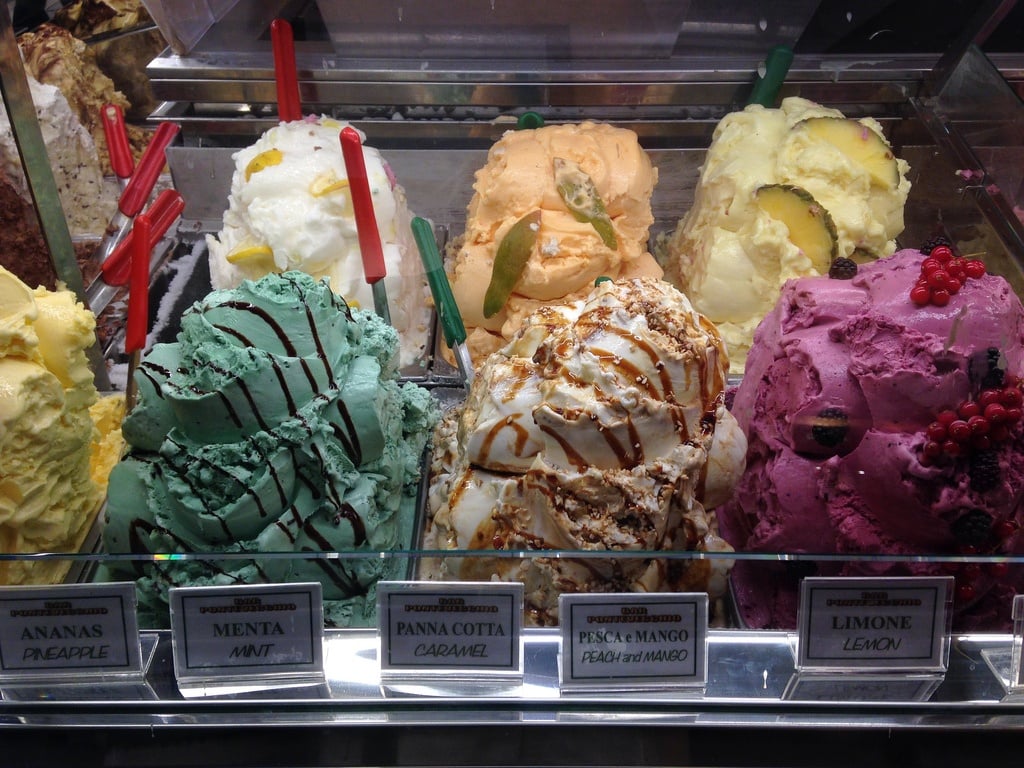 Image credit: Anthony Crider
And there you go—gelato flavours that you just must try in Italy! Whether you like to go for the sweet, spicy, sour, minty, or alcoholic, there's something for everyone here, so the next time you're in the land of pizzas and pastas, don't forget to grab one of those gelato cones beckoning you!
Also read: 17 Fun Things to Do in Rome for First Time Visitors