Have you ever wanted a suit tailored to perfection, or a dress that flatters all the right curves? While on your vacation, you might as well take some time to get good tailoring done. We've compiled some of the places in Asia where you can get your custom-made suit, traditional wear and other pieces of clothing at a great value.
Bangkok, Thailand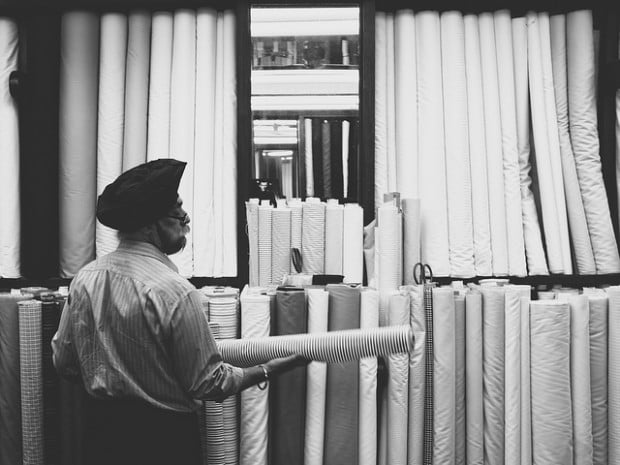 Image credit: chrisada
Bangkok is probably the place to be spoilt for choice when it comes to picking a tailor for your bespoke tailoring pursuits. There are many tailor boutiques that have been running for several decades. If you don't mind spending more (according to Bangkok's standards), you will need to have a keen eye on quality as well.
Often spoken about is Raja's Fashion on Soi 4, right off Sukhumvit Road, boasting of its quality English and Italian fabrics. Just a short walk away and you'll spot Rajawongse Clothier. Costing above THB1,500 for a shirt and above THB5,000 for a suit, the "cousins" have always satisfied customers with their cutting-edge tailoring services and the reasonably accompanying prices.
On Soi 8, there is Siam Emporium, and just around the corner is Crown Tailor, offering similar starting prices. For a cheaper option, you can head down to Milan Suit. You can even get shirts starting from THB800 at Excelsior and Jhasper Fashion!
And if you're eager to just keep exploring more options, we'll leave you with a few more names: Tanika, Pinky, Boss Avenue, Moon River by VJ and Tailor on 10.
Make sure you check the quality of materials before purchasing!
Jakarta, Indonesia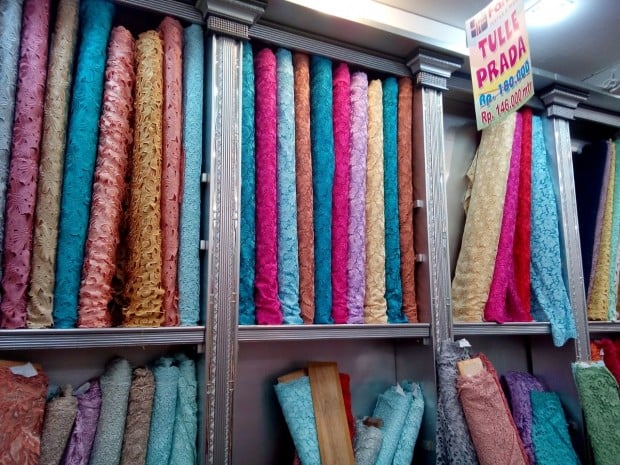 Image credit: Aipystories831
Need a tailor in Jakarta? The first thing that probably appears on your Google search results would be Laxmi Tailors, or perhaps Hariom's. These high-end tailor boutiques cater to both men and women, offering a wide range of quality fabrics for the perfect tuxedo, party dress, and what not.
But if you're in South Jakarta, be sure to make your way to Mayestik market. From the lower end of the quality spectrum to much more luxurious silk and fabrics, the market provides a huge array of options that you need not hunt for your favourite material anywhere else. Apart from sewing or getting your kebaya embroidered, there shouldn't be any harm trying to get your Indian suits made from there too! If Pasar Mayestik wasn't enough, try out Pasar Baru!
Hong Kong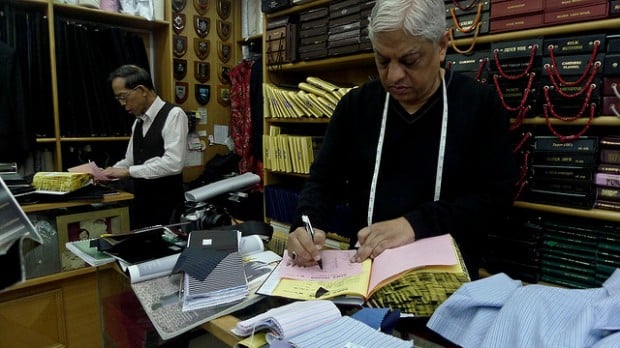 Image credit: Douglas LeMoine
Apparently the most famous tailor in Hong Kong, Sam's Tailor props up everywhere whenever the topic comes about. Offering prices that are worth the quality, it is said that they cost as much as a suit off the American shelves, but with a much better fit.
Other alternatives would be Raja's Fashion (this is not the same as the one in Bangkok) and Rashmi Custom Tailors. Prices start from above HK$300 for shirts and HK$2,000 for suits.
It is, however, difficult to recommend great cheap tailors because quality can be greatly compromised in Hong Kong. But you could give a try at the tailor enclaves on Nathan Road. Remember, quality is important, and ensure you are free for fittings!
Ho Chi Minh, Vietnam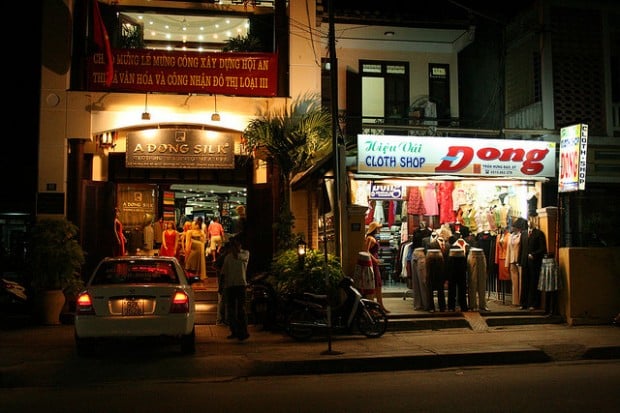 Image credit: iefetell
If you're looking at extraordinary silk, you can make your way to Khaisilk in Ho Chi Minh for ready-made silk clothing, and custom-made pieces. Those looking to tailor-make their cheongsams and not minding to pay more can choose to patronise the boutique. Vietnam is also the best place to get tailors to replicate certain outfits, be they your traditional ethnic wears or even a handbag. Hanoi's Thuy Ky is one place, while you can also head to A Dong Silk in Hoi An for an excellent service and turnaround time. Ladies, don't miss this boutique if you want your dress to be made in two days!
Hoi An, Vietnam
Yaly Couture in Hoi An is another option if don't mind getting some replications done at a slightly higher price. There isn't any harm in spending a few more dollars for quality fabrics for your satisfaction right? Ho Chi Minh's sister duo, Tricia and Verona, offers an impeccable range of fabrics, especially great for those looking for custom made formal and semi formal office wear. Viet Thanh is an alternative option, at a much cheaper price.
Quality replications and originals, Vietnam is probably the place to get most of your daily wear sewn. Why not try quoting for your favourite baju kurung design at an affordable price?
Singapore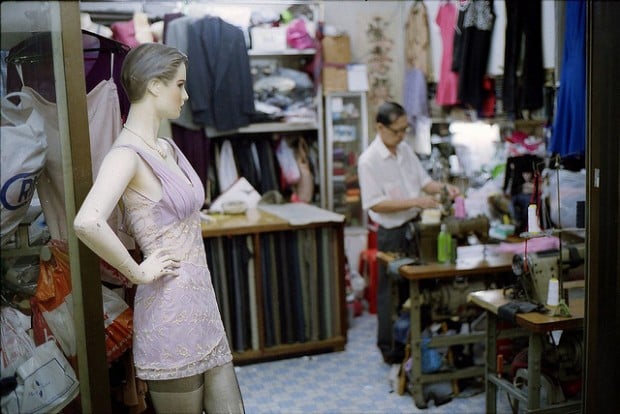 Image credit: Kang En
Tailor enclaves along Orchard Road, such as those in Far East Plaza, Lucky Plaza and Tanglin Shopping Centre are hard to miss. Plenty of tailor boutiques have been around for many years, including Mohan's Custom Tailors, Sam's Custom Tailors and Iris Tailor, that offer both men and ladies fashion. Adding to the list above is a husband-wife combination, My Singapore Tailor, in Concorde Hotel and Shopping Mall that offers a huge range of men and women styles to choose from for your bespoke pursuits. Whether they are made-to-measure or bespoke, we'd suggest you make the choice upon entering any tailor shop if you want a garment well made to your physique.
Nevertheless, prices remain compatible, costing from SGD60 for shirts, and SGD350 for suits. It would be a bonus if you have a personal tailor for you'd only be charged for workmanship costs, if you purchase your own material. That would promise an ultimate bespoke experience. Make sure you demand for fittings to ensure quality and a perfect fit. Plus, we caution you to be mindful of the difference between a suit made in 2 weeks than one in just 6 hours.
On the higher end of the scale, there is Mr Bulli and Sons, which imports its fabrics from Japan. Costing SGD125 and above for tailored shirts, and SGD850 for tailored suits, it sure equates its price for quality. Other bespoke specialities also include Kevin Seah Bespoke, Q Menswear and Raffles Tailor.
Manila, Philippines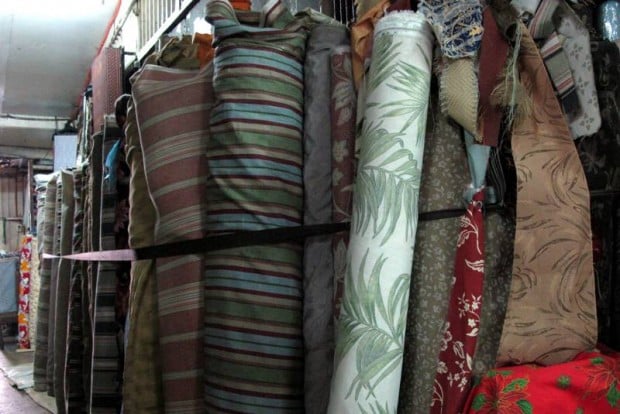 Image credit: Scouts Area
If you're in Metro Manila, head to Kamuning Public Market for a decent suit. You can get a four-piece one (coat, blazer, shirt and pants) from P8,000 onwards from places such as Fabric Warehouse, Julynetth Tailoring, Rosdnitt Merchandising and Ciprianni Tailors. Perhaps bring along an image of a suit you love; they could probably tailor a perfect replica for you. We've heard they don't compromise on quality workmanship, but we leave that to your discerning mind to decide.
Head to Makati if you're not satisfied with the quality at Kamuning. Suit It Up Manila charges P1,250 and above for a custom long sleeved shirt, while suits start from P12,000 for a full lined suit with pants. Exclusively His charges around the same price, and offers custom-made garments that are value for your money.
Kuala Lumpur, Malaysia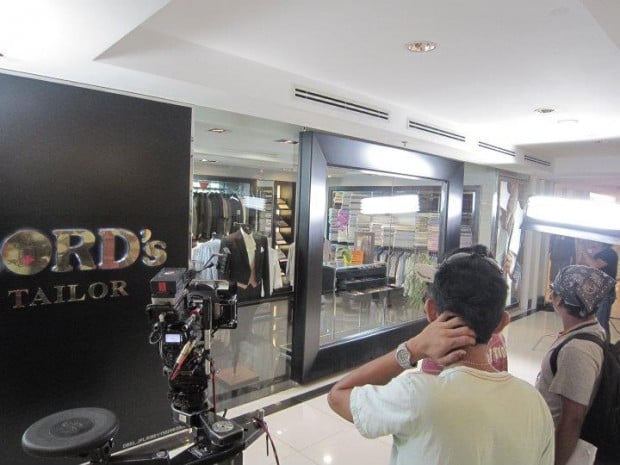 Image credit: Lord's Tailor KL
Kuala Lumpur is usually the go-to place for great ladies and gents tailoring. Starting from RM1,900 for a bespoke two-piece suit and RM350 for shirts, Lord's Tailor in Kuala Lumpur offers quality fabrics and workmanship, making it the ideal destination for men to get their clothes custom made.
For a less pricey option, AA Tailors is one of the few specialist boutiques that make fantastic women and men office wear. Prices start from RM700 for tailored suits and RM150 for shirts.
Taipei, Taiwan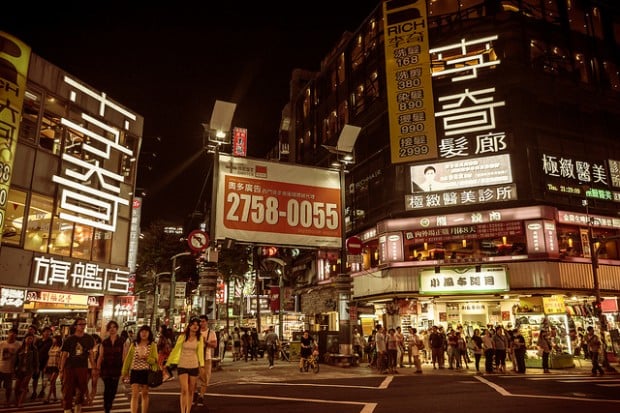 Image credit: Alexander Synaptic
Finding a tailor in Taiwan is not too difficult. While on your shopping spree, you could make your way to one of the clusters of stores around Linsen North Road. Beyond that, a few names to throw in are Taipei's John Kao, Lee Cheen, Hanson and Shangri-La. Quite compatible, their prices for shirts can vary between NTD1,000 and NTD1,500, while suits cost from NTD15,000 and above.
If you're a student or graduate, you might find Taipei's Ximen district appealing, especially with their slightly lower prices. Be sure to note, they never compromise on quality.
Also read: Hottest Asia Shopping Destinations for the Shopaholics
India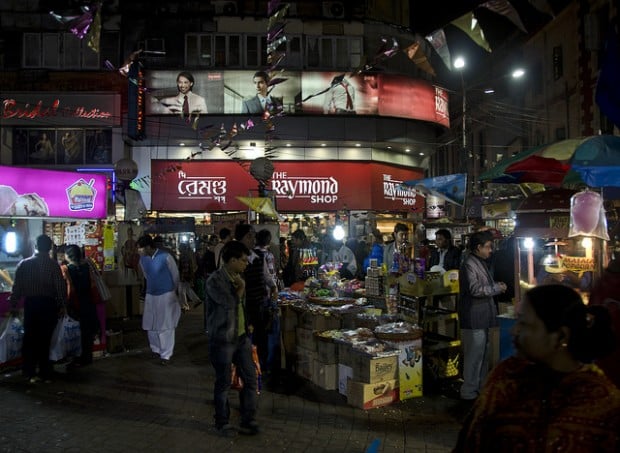 Image credit: Eric Parker
With many Indian tailors laying their charm in several countries around the world, getting your clothes custom-made in India is probably equivalent to the old slogan "Learn English from the English". However, many of the boutiques in major cities like New Delhi, Mumbai, Jaipur and Chennai cater more to men's clothing than to women's (unless you're looking for saris or Punjabi suits, there are plenty!) If you've got a piece to replicate though, the Indian tailors will do the job for you.
Prices in India are relatively cheaper, but you need to have a keen eye on the fabrics and cuts used if you are anal about this aspect of quality. Prices start from IND10,000 for a suit and IND1,000 for a shirt.
Syed Bawkher in Chennai offers excellent bespoke suits, giving great attention to quality and especially fitting sessions to deliver the best. Diwan Saheb and Royal Clothing are among the many tailoring options in New Delhi that have received much acclaims from customers. Do stop by any of the Raymond boutiques while at it. The home-grown textile company might just be your best tailor option.
Tokyo, Japan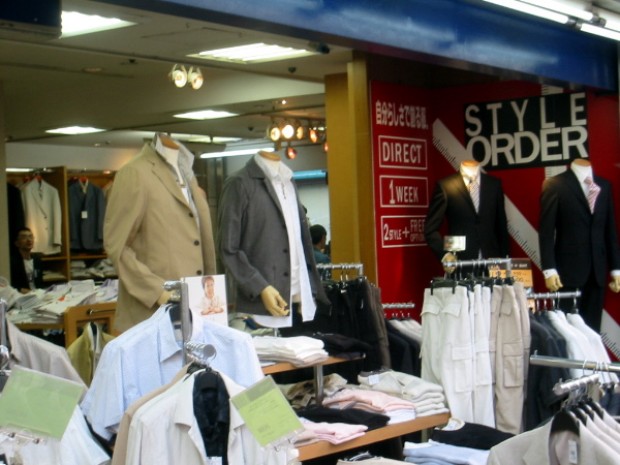 Image credit: sekihan
You can find bespoke Italian tailoring in the capital city of Tokyo. Ciccio's Tokyo studio boasts quality Neapolitan tailoring, right from the man, Ciccio, who acquired the skills from Italy itself. It comes to no surprise when you hear of its prices. A jacket itself can start from JPY556,414. Well, quality will be worth the price. A slightly cheaper option would be Eikokuya, which boasts a huge range of fabrics, great for those looking for a British style. Suits start from JPY160,000.
However, if the above is not in your budget, you may give Azabu Tailor a try. Their suits start from JPY36,750 for Japanese fabrics, while imported fabrics will cost you about JPY20,000 more.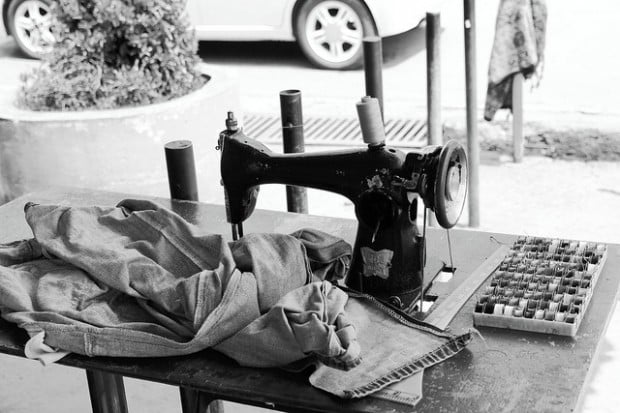 Image credit: stratman²
Tailoring will never be an easy experience. For a good piece of tailored garment, you need to explore your options and choose what is best for you. You will also need to make time for fittings, especially if you're going for bespoke orders. And if you don't mind spending more for the sake of quality fabrics, make sure you know which material is suitable for your skin and body shape, and most importantly, what looks great on you.
Oh please, mind the weather too!