Year-end holidays can be tiresome to plan with the restrictions on travel plans this year. So why not turn your year-end holiday into a "Singapoliday" and go about rediscovering the attractions of your very own country! And the attractions at the Singapore Zoo, River Safari, and Night Safari have certainly upped their games. With new adventures and exciting activities, these classic tourist spots are certainly going to be worth revisiting. 
Twilight Adventures at Night Safari
Night Safari will be introducing an exciting new digital trail and activities from 27 Nov 2020. These new additions will guarantee you a refreshed experience of twilight outings in the rainforest setting of the Night Safari. 
Visitors can walk and encounter nocturnal animals using a digital guide on the Breadcrumbs app. You will be treated to little-known scenic spots along the walking trail. You can also participate in games and activities on the app as you walk the path to earn points. What's more? You can secure Safari Adventure Tours or parks membership when you make it to the top of the leaderboard. 
Night Safari is all about the nocturnal animals! Well, the new augmented reality versions of these animals are sure to make your pictures even more eye-catching. That's not all, you can also meet the park's newest residents – the aardvark – along the East Lodge Trail. One of the many new additions to the animals in the Night Safari!
If you're looking for a more personalized experience, join the Safari Adventure Tour with a live guide. Enjoy a buggy ride as you cover the Night Safari and even get the opportunity to attend an exclusive Asian Elephant Feeding Session! Now that sounds like a wild experience, doesn't it?
Also read: How to Spend Your SingapoRediscover Vouchers: Here's What You Need to Know
Night Safari will resume daily operations on 19 Nov 2020 from 07:15 pm to 12:00 midnight. More details regarding the activities and walking trails can be found on their official website. 
Embark on an adventure with Mickey and Minnie at the Singapore Zoo and River Safari
Aren't the year-end holidays a great way to spend some time with the kids? And what better way to do that than by exploring the Singapore Zoo and River Safari with their favourite pals, Mickey and Minne!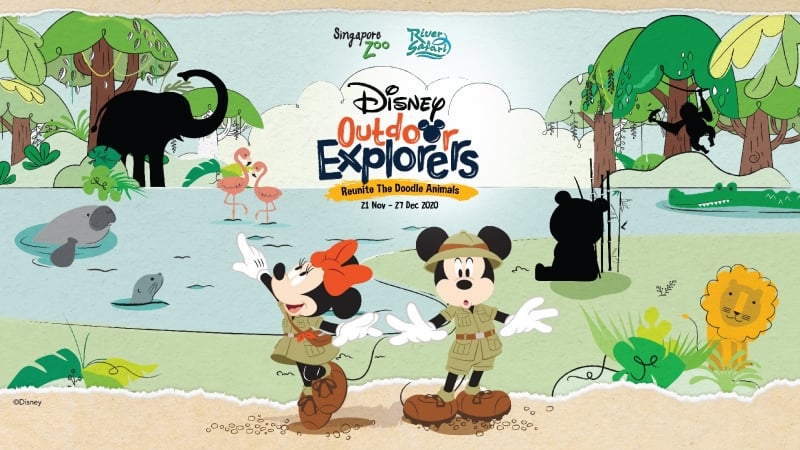 Embark on a joyful adventure with these adorable animated characters! Help them locate playful doodle characters who have wandered off to explore the Singapore Zoo and River Safari on their own. 
Visitors can choose to follow Mickey along the explorer's trail or tag along with Minnie on the River Safari on a sleuthing adventure. Visitors can redeem exclusive Mickey and Minnie lucky charm keychains when they complete the activities in both parks. Learn fun facts about animals through the Explorer's Doodle Mission and redeem an animal charm of the week to add to your collection!
Visitors can also click pictures with Hidden Mickeys to redeem exclusive prices, release doodle animal-shaped clouds, and more as part of the various activities. Explorers who want to reunite the doodle animals at both parks can enjoy 50% off combo admission to both places between 21 Nov and 18 Dec 2020.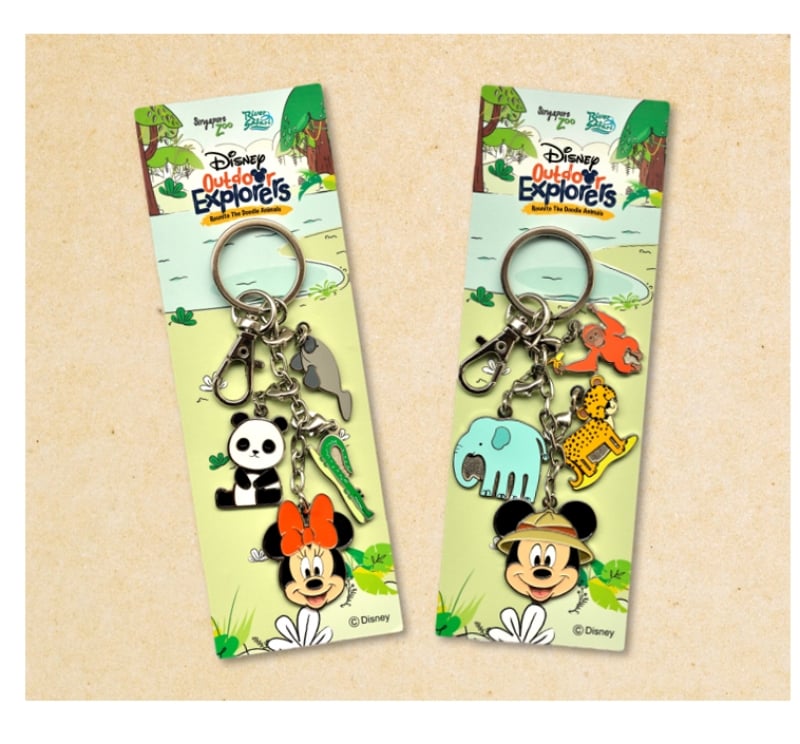 For additional details pertaining to the various activities and adventures available, visit their official website. 
Doesn't that sound like an adventure-packed year-end holiday experience filled with attractions to explore for the whole family? Are you excited to embark on these exciting journeys?
---
Information extracted from a press release issued by Wildlife Reserves Singapore.