Places in the world have different categories they belong to. Some are more positively classified as majestic or exceptional while others have negative labels of being overrated or commercial.
There are also places in the world that are known to be unusual or even creepy, such as the Catacombs of Paris or the Blood Falls in Antarctica. Apart from positive and negative categories, there are places which have earned the special status of surrealism.
From China to Chile, our planet is dotted with so many amazing wonders that even the locals in that country may not be aware of. The magical feel about surreal places makes them seem like they belong to another universe entirely.
1. The Great Blue Hole Ambergris Caye, Belize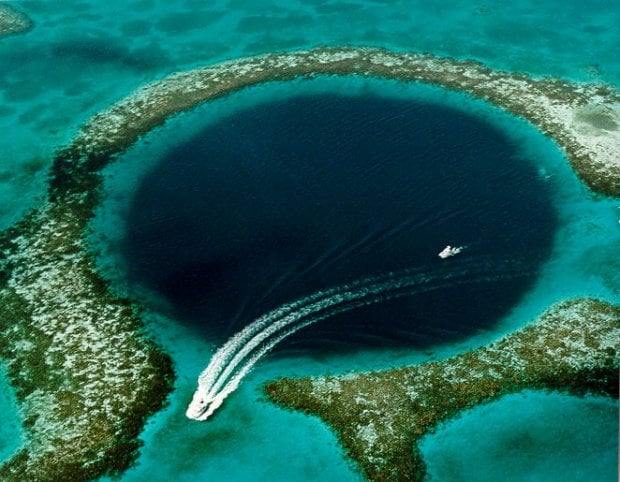 Image credits: Wikipedia
Great Blue Hole in Ambergris Caye is located on the northeastern coast of Central America in Belize. In 2012, Discovery Channel named it one of the "10 Most Amazing Places on Earth". It was formed over time due to several episodes of quaternary glaciation when sea levels were much lower. As the ocean began to rise again, the cave became flooded.
The UNESCO World Heritage site is a popular diving spot. In 2012, Discovery Channel named it one of the "10 Most Amazing Places on Earth".
2. Antelope Canyon in Arizona, United States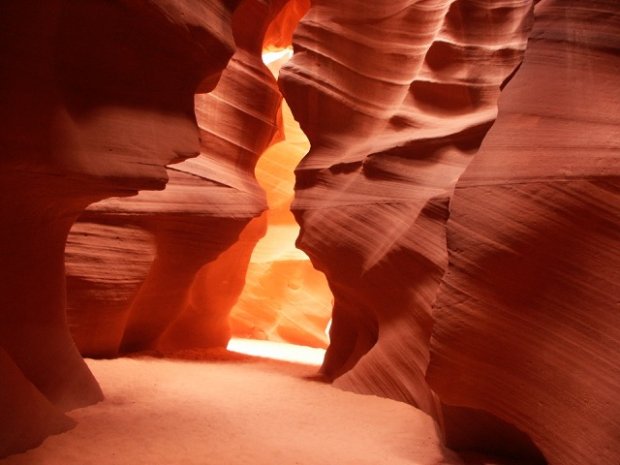 Image credits: Wikipedia
Ever wondered how the Antelope Canyon was formed? Buzzfeed reports that these slot canyons were formed by sandstone erosion during flash floods. The slot canyon is mainly split into 2 sections, "The Crack" and "The Corkscrew".
3. Pamukkale Thermal Pools Pamukkale, Turkey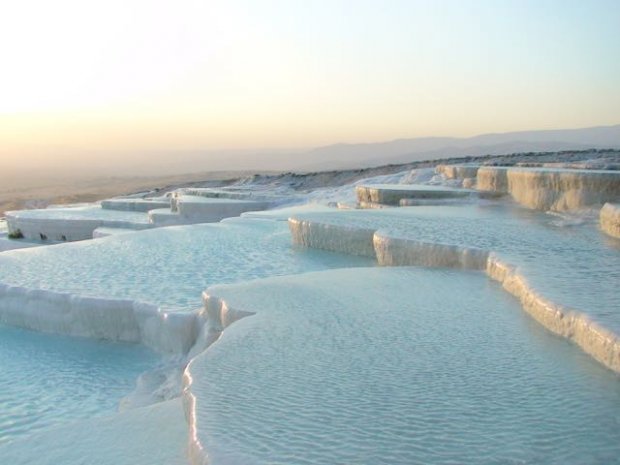 Image credits: Wikipedia
This thermal hot spring site is also known as "cotton castle". It has been around since as early as 2 BC.
4. Wai-o-tapu Thermal Wonderland Rotorua, New Zealand

Image credits: macronix
Considered a sacred site, the Wai-o-tapu is a "wonderland" that took thousands of years to develop, thanks to geothermal activity. Some travellers say they feel like they are in the centre of the earth when they visit this place.
5. The Pinnacles, Western Australia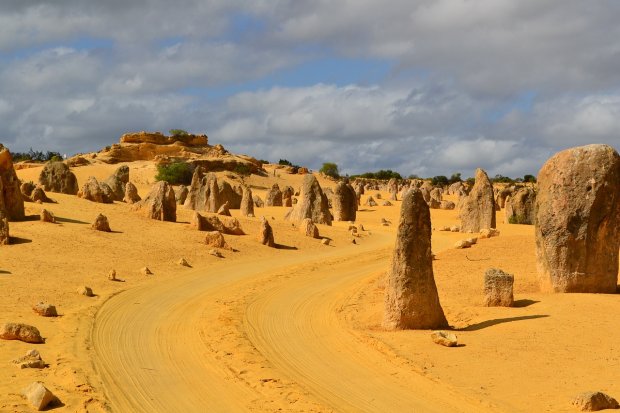 Located in Cervantes, a few hours drive from Perth, The Pinnacles is a famous Australia limestone formation attraction. The limestone is speculated to come from marine life or trees. This place is so surreal and there is an outwordly feel about it.
6. Grand Prismatic Spring Wyoming, US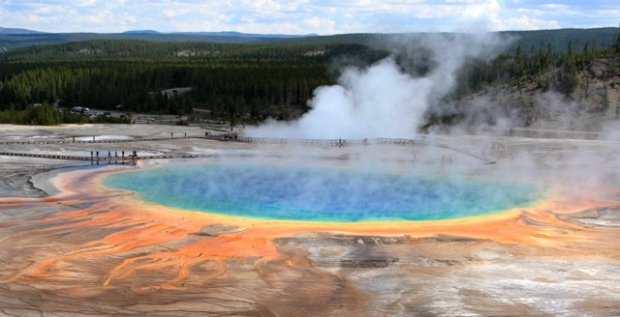 Image credits: Wikipedia
This hot spring, nicknamed "Old Faithfull", is reported to be the largest in the US and the third largest in the world.
7. Chocolate Hills Bohol Island, Philippines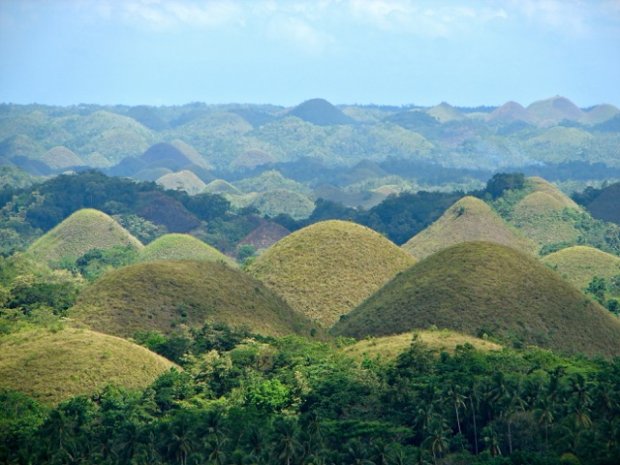 Image credits: Wikipedia
There are close to 2,000 Chocolate hills in this area, giving a fantastic of view of hill after hill.
8. Capillas de Marmol (Marble Chapels) Aisen Region, Chile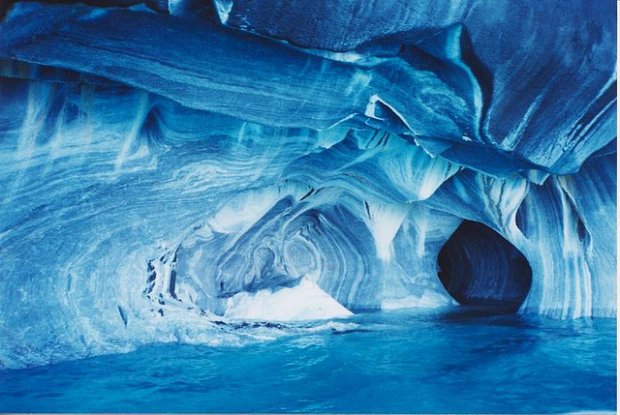 Image credits: Raul Urzua de la Sotta
These marble formations in Chile developed over 6,000 years and visitors can hop on a kayak or boat to get closer.
9. Cano Cristales, Columbia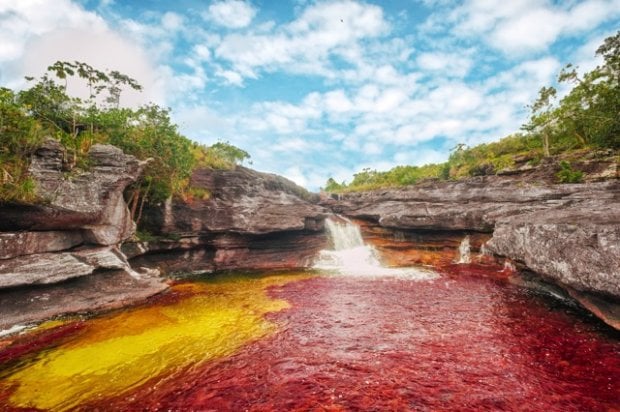 This river is known as the Liquid Rainbow. Can you guess the secret of its beautiful colours? The vivid beauty of the river has led some to call it the world's most beautiful river. What it contain are brightly coloured plants, which can withstand the conditions in the river and grow rich and lush, turning the river bright red, among other colours, depending on the season. Due to the unique chemical composition of its water caused by sedimentation, the river contains no fish.
10. Salar De Uyuni in the Potosi and Oruro departments of southwest Bolivia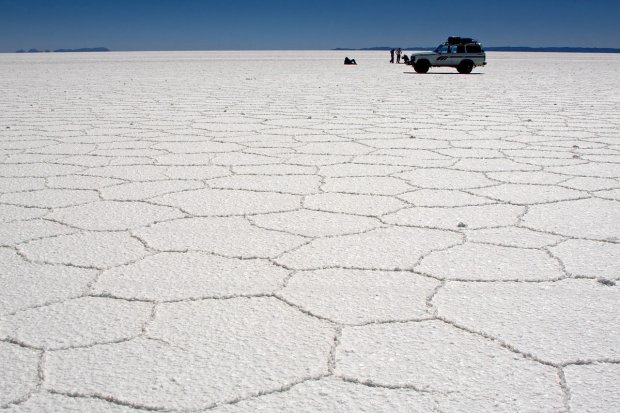 Image credits: Wikipedia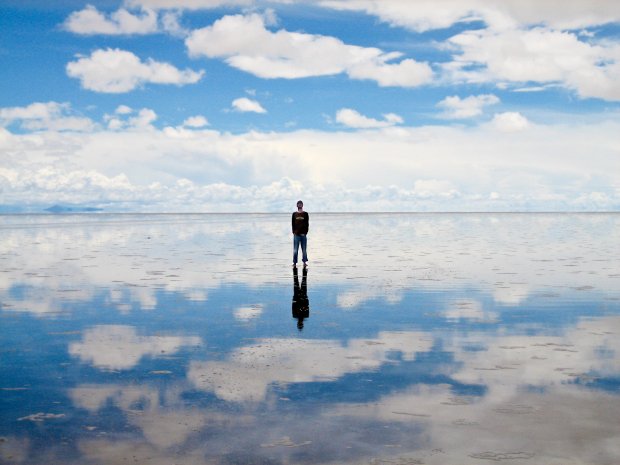 Image credits: Wikipedia
Salar de Uyuni is the world's largest salt flat. During the rainy season, it becomes a giant mirror.
The pictures of these surreal places may just boost your appetite to witness these places in person. What are you waiting for?
Contributed by AsiaOne