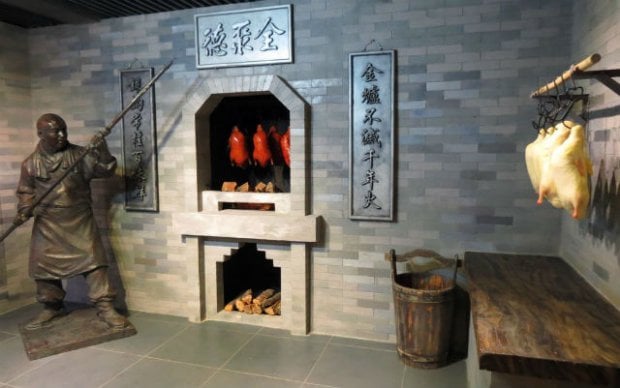 Quanjude, a Chinese restaurant serving for more than a century, has recently unveiled its new museum dedicated to its signature dish "Peking Roast Duck". The Peking duck museum was opened to mark the 150th anniversary of the restaurant, which has over a hundred branches around the world including the recently opened franchise in Melbourne, Australia.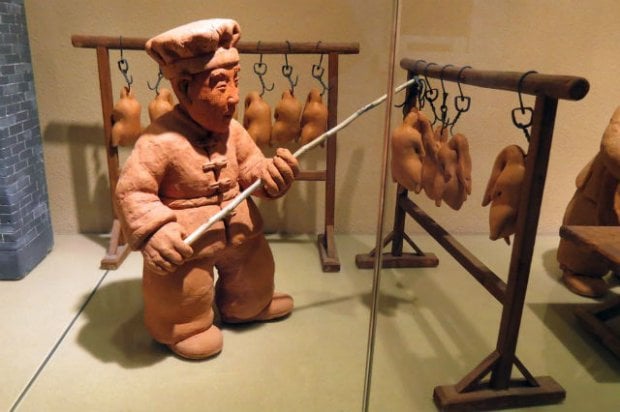 The museum can be found on top of the seven-storey Quanjude restaurant in Beijing. Its entrance has a giant gold duck statue to welcome its visitors with luck and charm. Some clay figures illustrate scenes of the stages of the whole cooking process and photos of prominent world leaders including Mao Zedong, Richard Nixon and Kim Jong-Il are also featured in the museum.
No one should leave Beijing without tasting Quanjude's trademark Peking roast duck and visiting its museum all at once.
39.903601, 116.391966,Quanjude Roast Duck Restaurant, 44 Dongjiaomin Alley, Dongcheng, Beijing
China
Hit up this Peking duck restaurant and museum when you visit Beijing.
Image credits: shanghaiist.com