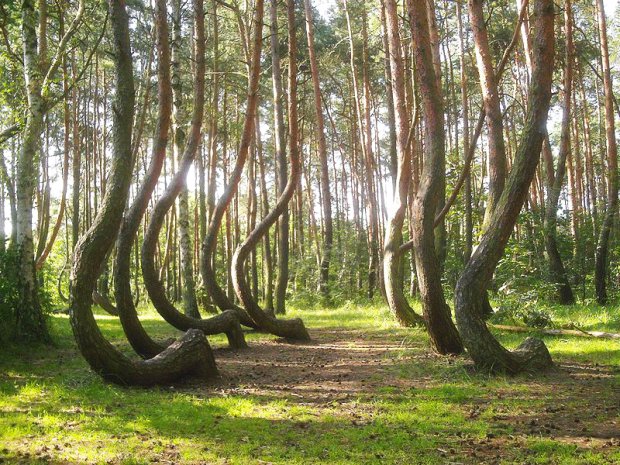 Image credits: Asbb
Poland is home to quite a number of strange attractions – buildings, houses and now they've grown oddly-shaped pine trees! Found outside Nowe Czarnowo, 4 km south of Gryfino, West Pomerania, Poland, this so-called Crooked Forest is a grove of approximately 400 pine trees with a 90 degree northward bend at the base of their trunks. These trees are believed to have been planted in 1930 when its location was still within the German province of Pomerania.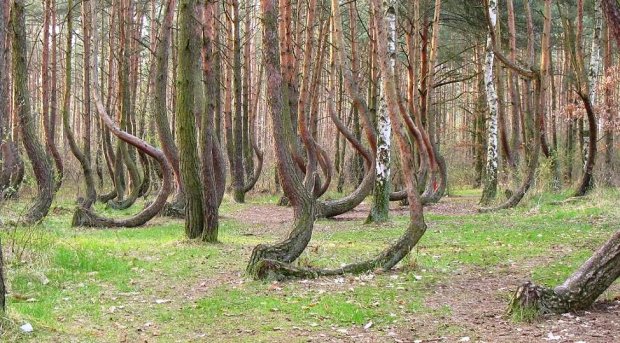 Image credits: gryfino.pl
Surrounded by a larger forest of straight growing pine trees, the Crooked Forest certainly didn't grow naturally this way. It was speculated that the bending was caused by some human tool or technique but the actual method and purpose are still unknown. Regardless of the motive for making the trees grow this way, the Crooked Forest is now one of the greatest natural attractions of West Pomerania, Poland.
53.214388, 14.476021,Crooked Forest, Gmina Gryfino, Poland
Head down to Poland before this mysterious forest is gone.