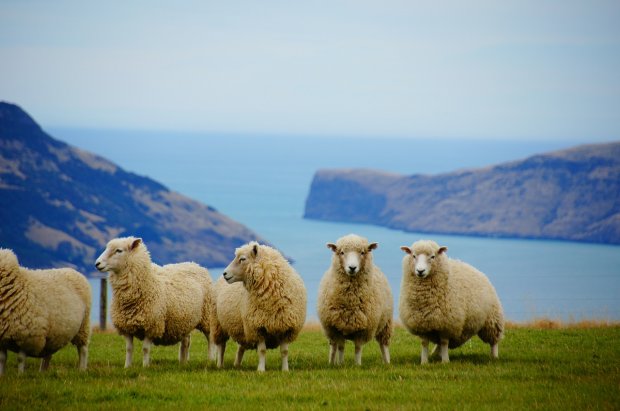 The far-flung New Zealand is a land teeming with resplendent natural landscapes, from snow-capped peaks and active volcanoes to crystal-clear lakes and breathtaking waterfalls. Geographically isolated and somewhat mystical, New Zealand has long been a favourite destination for budget travellers and backpackers.
New Zealand was the first country I travelled to, and I'm not trying to be dramatic when I say that New Zealand changed my life. In New Zealand, I discovered my love for nature, long walks and sunsets. The money I spent on this backpacking trip was more than well-spent – it was the best money I had ever spent.
Whether you're about to head for a backpacking trip with a modest budget or an epic journey hoping to stretch what little money you have, this guide for travelling New Zealand on a budget will help you with your options on transport, activities and more.
Also read: 10 Reasons To Go Backpacking in New Zealand
Flights
Your best bet for a cheap flight from Singapore to Auckland is to fly with Jetstar. I purchased my flight tickets three months in advance, and it set me back about NZD 832 (SGD 850). If your flight dates are flexible, you should be able to get return tickets that cost no more than SGD 1000.
Otherwise, compare flight prices through Skyscanner, Expedia, Kayak, Momondo – whichever is your favourite flight search engine.
Transport
Backpacker buses
Image credits: Stray
I travelled around New Zealand with Stray, a hop-on-hop-off backpacker bus company which promises to "get you further off the beaten track in New Zealand". Basically, you can purchase one of their flexible bus passes – pick the best one based on where you'd like to visit and the length of your stay. If you'd like to spend more time at a particular destination along the route, you can hop off the bus and hop on the next bus running the same route.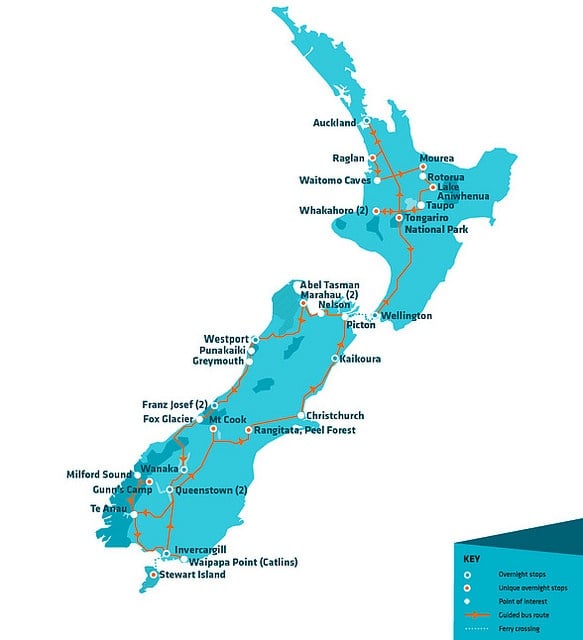 Image credits: Stray
I went for their Max pass (route above) which covers both the North and South Island. According to Stray's website, it costs a whopping NZD 1565 (SGD 1600) but I got mine at about half that price at NZD 715 (SGD 730). Stray offers seasonal promotions on selected bus passes, so if you're lucky to spot a good deal (like I was) grab your pass right there and then.
The bus I travelled on brought me to must-visit spots in New Zealand such as Rotorua, Abel Tasman, Mount Cook, Queenstown and Franz Josef. It also brought me to destinations I probably wouldn't have discovered on my own, such as the remote Whakahoro where I saw a million stars in the night sky and Mourea where I learnt more about the Maori culture and slept in a Marae (Maori meeting house).
The best thing about travelling on a backpacker bus is the guarantee that you will meet other like-minded travellers. You'll make friends and you'll have lots and lots of fun with them. Another backpacker bus company available is Kiwi Experience – just be aware that they have a reputation of being a "party bus" with mainly young travellers. If you love walking, the outdoors and meeting new people (and also if you don't want to drive or feel like having a partly-guided tour), then you should opt for backpacker buses.
Intercity buses
For greater freedom to determine your own itinerary, you can travel with Intercity buses. They cover plenty of destinations nationwide and backpackers with valid ID cards can also get Super Saver fares with advance bookings. Other options include getting a FlexiPass based on hours of travel, or a TravelPass that is based on routes (similar to backpacker bus passes).
Other bus companies to consider are Naked Bus (no, you don't have to get naked to get on them) and Mana Bus (only for North Island and fares are really cheap!).
Rented cars or campervans
One of the best ways to explore New Zealand is to self-drive with a rented car. You'll be able to explore destinations off the tourist trails and decide on your own pace of travel. If you'd like to journey one-way, you can also do so with the larger companies that offer flexible pick-up and drop-off points. Recommended car companies, according to forum discussions, are Apex and GoRental. If you'll be travelling for longer than two months in New Zealand, consider buying a car instead of renting one, but do remember to purchase insurance and leave some time at the start and end of your trip to buy and sell the car. For a peace of mind, you can also purchase a car with a buy back guarantee from the dealer.
You can also rent a campervan, but do note that once you add up the higher rental, insurance and nightly campground fees, you may end up spending more than if you have rented a car or travelled by buses. Many travellers have warned that renting a campervan can hardly be classified under "budget travel". If you're still keen on it, get one that is fully equipped and self-contained. Reliable companies to rent from include Maui or Jucy.
Accommodations
Since I travelled with Stray, my hostel accommodation for every night was taken care of. Amazing hostels are abound in New Zealand, and four-bed dorms are priced at roughly NZD 25 (SGD 25.55) a night. You can find hostel chains such as Base Backpackers, Nomads and the internationally-recognised YHA throughout New Zealand. There are also plenty of smaller hostels that are cozy and full of character.
To get some discounts and other perks, become a member of a hostel network such as Budget Backpacker Hostels (BBH) and Youth Hostel Association (YHA). Personally, I prefer not to feel compelled to stay in a particular hostel because I have a particular membership, but you should definitely consider getting these memberships if you're an avid backpacker.
My favourite hostel booking site is Hostelworld, and it's always good practice to check the rates for the same hostel at Hostelbookers before your booking. As always, trust the reviews and ratings.
Here are some recommended hostels in the major cities:
Activities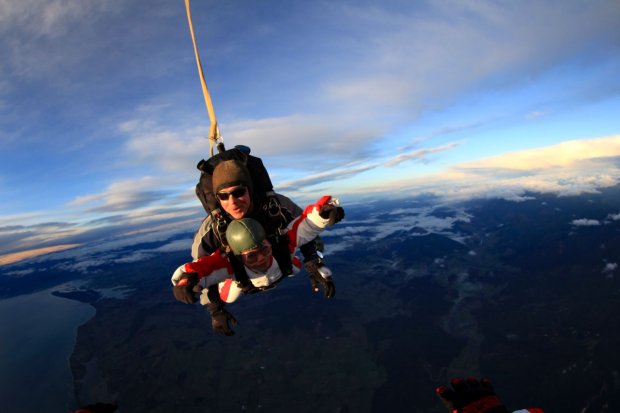 It is best to set aside some money for activities in New Zealand because hey, you don't want to be jealous as you listen to travellers regaling tales of skydiving in Abel Tasman or plummeting 134 metres with the Nevis Bungy. Decide on what you'd like to take on and have a rough gauge of the prices before you go. Some activities in New Zealand are really not cheap, but they are very much a part of the New Zealand experience – skydiving, bungy jumping, cruising through Milford Sound and luging in Queenstown or Rotorua. I had set aside a budget of SGD 1000 (NZD 978) for activities, and the two major activity purchases were for skydiving and whitewater rafting.
Exchange rate: NZD 100 is approximately SGD 102
Hot tip: If you want great deals on excursions and activities in New Zealand, check out bookme.co.nz. You can get absolutely crazy deals – 60% or even 90% of the original prices.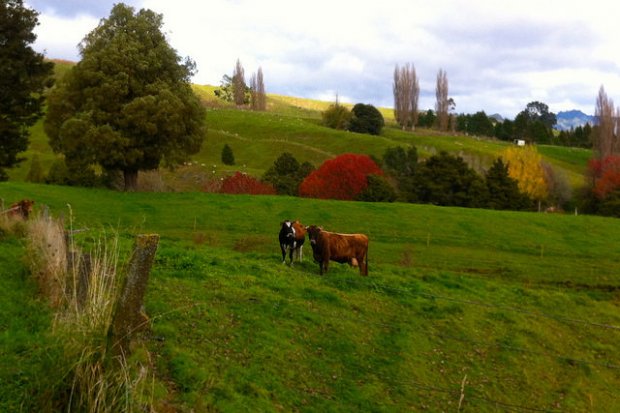 I'd also like to stress that the best way to experience New Zealand is by foot and completely free. Sling your backpack across your shoulder, put on your hiking boots and head out for a walk. New Zealand has an extensive trail network that cuts across stunning sceneries and wherever you are, there will always be a walk to take.
Food
I don't quite recall much about what I ate in New Zealand, and food constituted a small part of my Kiwi experience. This was mainly due to my scrimping on food to spend more on other aspects of travel. Most of my breakfast consisted of IndoMie cup noodles or other instant microwaveable food; my lunch and dinner were sandwiches and bread; and in between I snacked on fruits, chocolates, chips and biscuits. If you're planning to eat just to subsist, then comb the supermarkets for food and skip the fancy restaurants.
Have a "food bag" (as I call it) to keep your supplies, and stock it up after every supermarket visit. Hostels also allow you to use their kitchen and refrigerators, so you can most definitely cook your own meals. PAK'nSAVE is one of the cheaper supermarkets in New Zealand, and you should also visit the farmer's market in every city to get cheap veggies. Also, fruits and veggies are seasonal, so get em' when they're cheap!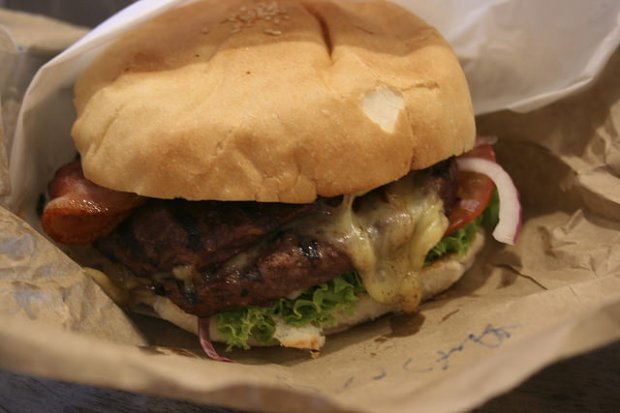 Image credits: Simon Willson
I'm not going to pretend to be an expert on advising you on food in New Zealand. I can, however, just give you one recommendation: try the legendary Fergburger in Queenstown! The hamburgers served are the size of your face and they are oh-so-good. If you're a small eater, one burger can last you for two meals. Price-wise, the classic Fergburger will set you back NZD 11 (SGD 11.20). Also, don't forget the Ferg Bakery next door – their pies are divine!
Other tips
i-SITE Visitor Centre
To make the best out of every destination, particularly if you have not done much research beforehand, make a trip to the nearest i-SITE visitor centre. Grab some brochures or have a chat with the friendly staff to get some ideas on you can do for the day. Take it from me: one of the best questions to ask is "is there a nice walk to do around here?"
Facebook groups
If you are looking to get connected with other travellers, find a travel buddy, buy/sell a car or ask random questions, there are a few Facebook groups you can join. They are:
Alternative experiences in New Zealand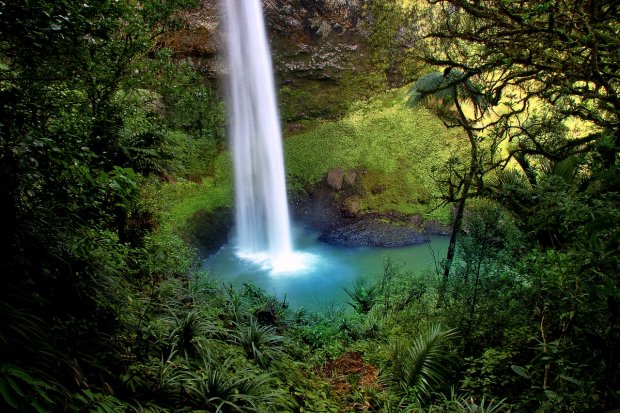 While most of you are probably interested in the typical backpacking New Zealand trip to see the best that the country has to offer, I'd like to throw some ideas on the table for what it's worth.
You can consider volunteering your services with families or organisations in exchange for accommodation (and sometimes food too) through WorkAway, Wwoof and HelpX. You can stay in a farm. You can stay in a local's home (check out the noticeboards in the supermarkets). You can get a working holiday visa. You can share rides with strangers (find them through the Facebook groups I mentioned above). You can make work-to-stay arrangements with hostels. You can hitchhike. You can surf couches, and you can try freedom camping.
Also read: Why I Got A Working Holiday Visa In New Zealand
Breakdown of my expenses
In all, I spent about SGD 5000 (inclusive of flights) for my 30 day backpacking trip. When I'm back in New Zealand again, it will be for longer and for cheaper. I'm certainly not impressed by my own budget – I reckon it can go much lower than that if I tried harder. I know of a person who travelled around New Zealand for four months on a van (that costs NZD 2500), spending just NZD 1000 per month.
Once again, exchange rate: NZD 100 is approximately SGD 102
Summary of how much I spent, rounded up:
Flights: SGD 900
Transport: SGD 900
Accommodation: SGD 900 (SGD 30 per night for 30 nights)
Food: SGD 900 (SGD 30 per day for 30 days)
Activities: SGD 1000
Others (travel insurance, shopping, miscellaneous fees): SGD 400
Total: SGD 5000
As you can tell, I'm not the sort to keep track of my every expenditure on a trip; I ain't got no time for that. This is, however, a fairly accurate summary of my expenses.
Some places you must go
There are no short of amazing places you can visit in New Zealand, and I must admit that this list was constructed based on the limited photos I have.
Rotorua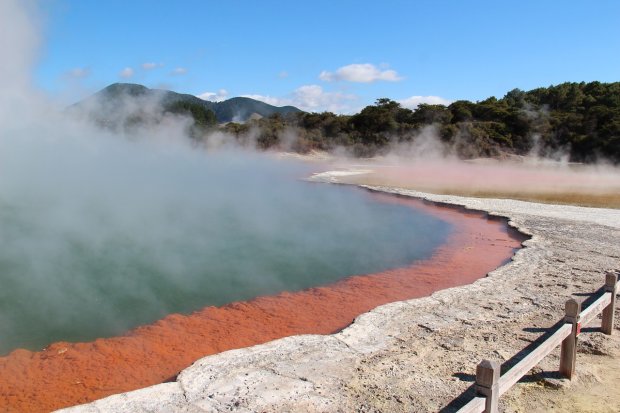 Wanaka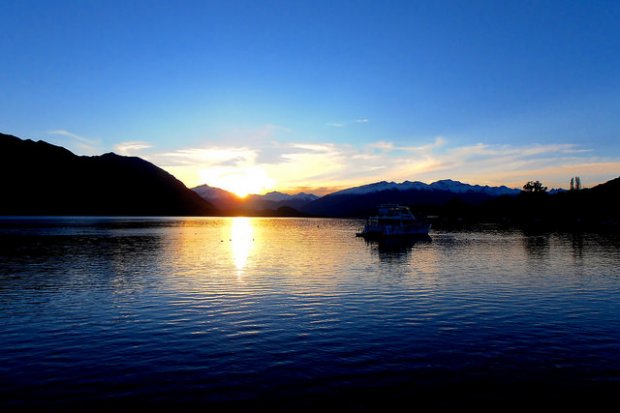 Queenstown
Tongariro National Park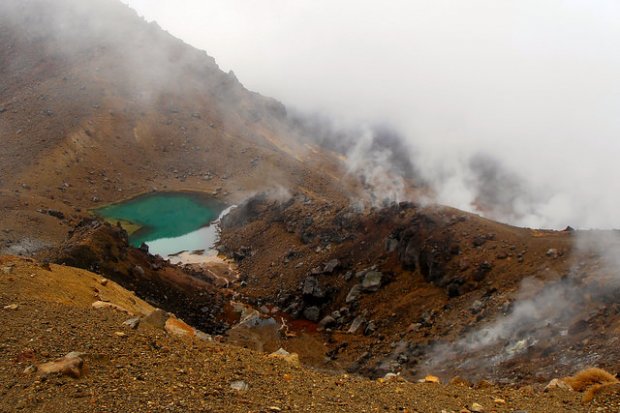 Franz Josef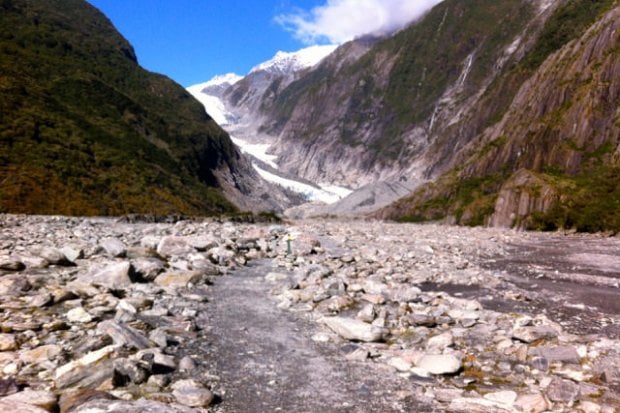 Lake Tekapo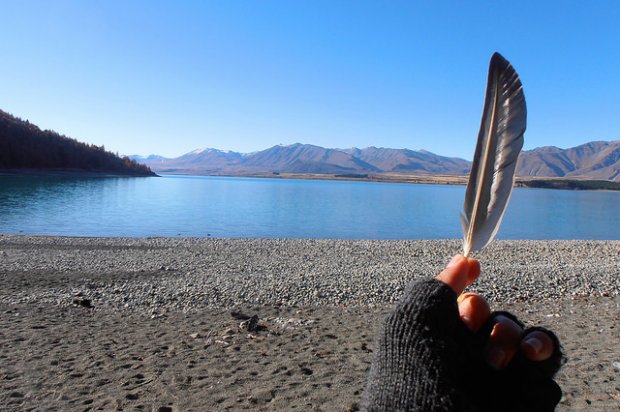 If you ask me to pick a favourite place in New Zealand, then it has to be either Wanaka or Queenstown. Then again, I also immensely enjoyed the bus rides in between destinations, for the sceneries (of places which I do not know the names of) were simply beautiful. In fact, my time in New Zealand wasn't quite about the destinations; it was about the everyday and the whole experience, in its entirety. The staying in hostels, the scrimping on food, the long bus rides, the making of new friends, the short walks, the long walks and the sunsets. New Zealand is amazing, and I can't wait set foot on its soil once again.
Also read: How to Budget Travel New Zealand Like A Lord
I hope this article has been helpful in one way or another. Have a blast in New Zealand!
Contributed by Hey Explorer.