It's December again and you're on your way to Singapore's Gardens by the Bay's Christmas Wonderland for the fourth year in a row. (Not that you're complaining, but your significant other might be.)
Switch things up this year by hopping on a plane and celebrating Christmas across the ocean instead! Sure, you might already be familiar with Singapore's yearly holiday cheer that descends upon our famed shopping district of Orchard Road. But did you know that Asia is also home to some pretty magical holiday markets too?
Festive, cheery and brimming with a chock-full of delicious Christmas treats and more, soak up the holiday spirit with our topic picks of delightful Christmas markets happening this year.
Japan 
1 – Roppongi Hills Christmas Market, Tokyo
As one of the oldest Christmas market in Tokyo, Roppongi Hills Christmas Market never fails to bring the Christmas spirit alive. This quaint market features extravagant decorations that are sure to make you feel like you've stumbled into Santa's sack of toys! 
Featuring a bustling array of stalls, visitors can take their pick of a wide selection of traditional decorations, gifts and even Christmas trees! Feeling hungry? Grab yourself a German beer or a yummy sausage to fill your tummy. We promise the glühwein is warm and authentic and will give you all the Christmas cheer you need. 
When: Late November to Late December 2019
Where: Roppongi Hills Oyane Plaza, 6-10 Roppongi Minato, Tokyo 106-0032 Japan
Opening Hours: 11am to 9pm (until 10:20 on Fridays, Saturdays, and public holiday eves)
How to get there: Take a short 9-minute walk from Roppongi Station 
2 – Hibiya Park Christmas Market ("Tokyo Christmas Market"), Tokyo
The Tokyo Christmas Market is easily one of the most lavish ones in Japan. Sponsored by the German Embassy and the German Tourism Association, visitors will get to enjoy a taste of a classic European Christmas market. You can expect to see booths selling a wide variety of European delicacies, as well as German-themed gift ideas. Get your pals at home some souvenirs and pretend that you've also travelled to Germany on your holiday! 
Due to its location near Ginza, the market can get really crowded – especially on the weekends. But not to worry, there are plenty of seating in the tented area, as well as benches all over the market. We recommend sitting outdoors and feasting on delicious Christmas treats as you soak in the festive vibes!
When: Mid to Late December 2019. More information on their website.
Where: Hibiya Park, Fountain Square
Opening Hours: 11am to 10pm
How to get there: 5-minute walk from Hibiya Station
TRAVELING THIS HOLIDAY SEASON?
Fly with China Airlines and enjoy special deals! Travel to Japan and more from S$500 on Economy Class and from S$1700 on Business Class when you book your flights with HSBC Credit Cards. This promo is applicable from 3 to 16 October 2019. T&Cs apply.

All prices quoted are exclusive of taxes and surcharges.
3 – Yokohama Christmas Market, Yokohama (near Tokyo) 
Yokohama undergoes a magical transformation during the festive season. Starting November and lasting throughout the New Year, you'll find its streets beautifully illuminated with glittering lights and towering Christmas trees. You'll also find the Yokohama Christmas Market here, which looks like something right out of a classic Christmas movie flick. Inspired by the ancient German city of Aachen, the market features cobbled paving, sparkling fairy lights, and even a Ferris wheel! We recommend visiting at night to experience the full glow of the decorations and the spectacular view of skyscrapers in the vicinity.
When: 22 Nov to 24 Dec 2019
Where: Yokohama Red Brick Warehouse
Opening Hours: 11am to 10pm
How to get there: 6-minute walk from Bashamichi OR Nihon Odori Station 
Taiwan 
4 – Christmasland, New Taipei City
New Taipei's City's Christmasland festival embodies all things Christmas! With jaw-dropping fairytale-like installations, this annual fair offers guests a multi-sensory immersion into the holiday spirit. Highlights of the fair includes an extensive Christmas market, fun-packed family friendly rides, Christmas carollers and even a Christmas concert! Get ready to be wowed and be sure to snag yourselves cute handmade goodies such as bags and pouches made by the locals.
When: Nov 2019 to Jan 2020
Where: No. 161, Section 1, Zhongshan Road, Banqiao District, New Taipei City, Taiwan 220
How to get there: 7-minute walk away from Banqiao Metro Station.
TEMPTED TO VISIT CHRISTMASLAND IN NEW TAIPEI CITY?
Enjoy special airfares on China Airlines to Taipei and more from S$350 on Economy Class and from S$1500 on Business Class when you book your flights with HSBC Credit Cards. This promo is applicable from 3 to 16 October 2019. T&Cs apply. 

All prices quoted are exclusive of taxes and surcharges.
Traveling Beyond Asia? 
If you're not traveling within Asia this holiday season, fret not! Set your sights on North America which brims with festive, feel-good Christmas markets from the Big Apple all the way to Vancouver. Here are a few of our favourites:  
United States of America (USA) 
5 – Downtown Holiday Market, Washington DC
If you love outdoor shopping and all things festive, you're in for a treat! Located in the heart of Washington DC, Downtown Holiday Market features a rotating selection of exhibitors and artisans selling unique gifts that the big stores can't offer. With over 150 exhibitors, you'll be sure to find something special for everyone on your list! Find anything and everything from funky t-shirts to handmade jewellery and even soap. There will also be a wide array of live entertainment and food stalls to make those tummies happy! Trust us, this magical market is worth multiple trips.
When: 22 Nov to 23 Dec 2019
Where: Downton Washington, DC: Centered at 8th and F Streets, NW
Opening Hours: 12pm to 8pm
How to get there: 1 min walk from Gallery Place-Chinatown Station
6 – Columbus Circle Holiday Market, New York City
If you haven't fallen in love with New York yet, Columbus Circle Holiday Market will be the reason you do. Widely known as one of the most stunning Christmas markets in the world, this delightfully festive fair will be decked excessively in fairy lights and Christmas ornaments. Brimming with over 100 vendors and stalls, be amazed by the glittering aisles of ravishing art pieces, jewellery, home goods from local artisans and designers as you walk along the booths. Don't forget to pick out some souvenirs for yourself and your loved ones back home!
When: 4 to 24 Dec 2019
Where: Columbus Circle, 59th Street and Central Park West
Opening Hours: Monday- Saturday 10am to 8pm / Sunday 10am to 7pm
How to get there: 13 min walk from 49 Street Station
7 – Koziar's Christmas Village, Pennsylvania 
Koziar's Christmas Village is exactly how we imagine Santa's house looks like. As you drive over the darkened countryside, find yourself in the middle of over a million sparkling Christmas lights. Celebrating over 72 years of festivities, this family-owned market is run by the Koziar family and hosts visitors from all over the country.
Take a seat on Santa's lap and/or meet all of Santa's friends! Be sure to get your cameras ready as there will be tons these friendly characters walking around. Unlike all the other markets, Koziar's Christmas Village is more homely, promising every visitor tons of fun!
When: 2 Nov 2019 to 1 Jan 2020
Where: 782 Christmas Village Rd. Bernville, PA 19506
Opening Hours: More information here
How to get there: Driving, unfortunately
WHISK YOURSELF AWAY TO NORTH AMERICA!
Enjoy economy class airfares from S$830 and business class airfares from S$5700 on China Airlines to North America and more. Simply book and pay with your HSBC Credit Card to enjoy these offers. Promo is applicable from 3 to 16 October 2019. T&Cs apply.


All prices quoted are exclusive of taxes and surcharges.
Canada 
8 – Vancouver Christmas Market, Vancouver
Christmas is a beloved tradition in Vancouver – and at the Vancouver Christmas Market, it certainly shows it! Recreating an authentic outdoor German market village, Vancouver Christmas Market features more than 80 huts selling authentic German goodies.
This market is the place to be for couples! Grab your lover's hand and take a romantic stroll down the Lock and Love Lane – an Instagram-worthy 20-foot long tunnel adorned with 10'000 twinkling lights and mistletoe. Don't forget to snag a kiss! And if you feel like taking your relationship to the next level, grab a lock and literally lock down your love. Visitors can purchase a heart shaped lock for $2 or bring their own.
Other market highlights include: a walk-in Christmas tree, Christmas carousel, scrumptious fair grub like raclette, live musical performances and even a meet-and-greet with Santa! 
When: 20 Nov to 24 Dec 2019
Where: Jack Poole Plaza 1085 Canada Place Way
Opening Hours: 11:30am to 9:30pm 
9 – Le Marché de Noel Allemand, Quebec City
With twinkling Christmas lights and crackling fireplaces, Le Marché de Noel Allemand offers visitors a Christmas experience like no other. In the magical setting of Old Quebec, 57 traditional wooden kiosks sit quietly, surrounded by the spicy aroma of cinnamon and cloves. 
Visitors can expect to find winter accessories, jewelry, clothing made from recycled materials, Christmas ornaments, wooden trinkets, ceramics and more. Come on down and immerse yourself in the magic that is Christmas. Huddle up in your winter coats and brave the weather for this charming Christmas market. We promise it's worth the cold!
When: 22 Nov to 23 Dec 2019
Where:  Place de l'Hotel-de-Ville 2 Rue des Jardins, Quebec, QC, G1R 429
Opening Hours: 11am to 8pm (Thursday and Saturday) 11am to 9pm (Friday) 11am to 6pm (Sunday)
How to get there: 1-munute walk from Hôtel de Ville Station
10 – Christkindl Market, Kitchener
With the highest German population in the country, it's no wonder you'll find an authentic German Christmas market in Kitchener, Ontario. Christkindl Market may not be as big as the other Canadian Christmas markets, but it sure matches up with an equal amount of Christmas spirit! Wander around the cute wooden booths and take your pick from all the Christmas goodies – and when you're cold, warm yourself up at the indoor section of the market!
When: 5 to 8 Dec 2019
Where: Kitchener City Hall (Outside and Inside)
Opening Hours: 10am to 9pm (Thursday and Friday) 10am to 9pm (Saturday) 10am to 4pm (Sunday)
How to get there: 2-minute walk from Kitchener Hall Station
These Magical Markets Are Only A Flight Away!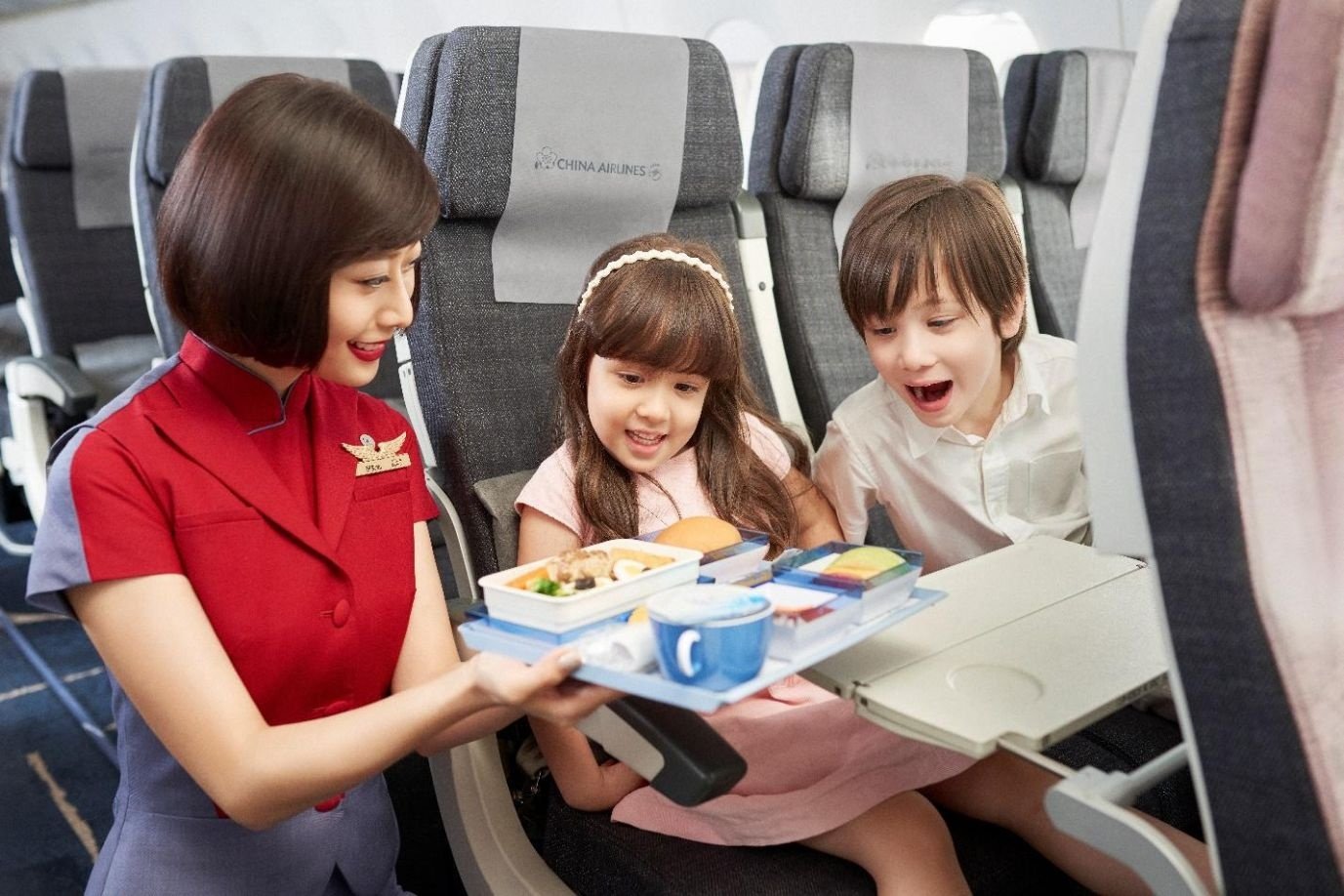 ---
This article was brought to you by HSBC Credit Cards.