Hidilyn Diaz is officially the Philippines' first Olympics gold medallist, after winning the women's 55 kg weightlifting competition at Tokyo 2020, or the Tokyo Olympics. She's also the first Filipina to earn the recognition since the Philippines joined the international multi-sport event nearly a century prior, with an impressive combined weight of 224 kg lifted.
With her record-breaking stint, it leads some to question: What exactly does an Olympic gold medallist from a country like the Philippines actually get?
Also read: Athlete Shows the Olympic Village Safety Protocols in Viral TikTok Video
Filipino Olympics gold medallist prizes
According to the Philippine Republic Act No. 10699, or the National Athletes and Coaches Benefits and Incentives Act, Diaz gets a ₱10 million cash prize as a start. This is equivalent to about S$270,000 or US$200,000. For context, in the Philippines, such an amount of money can get you a house and lot in or near Manila up to 200 sqm.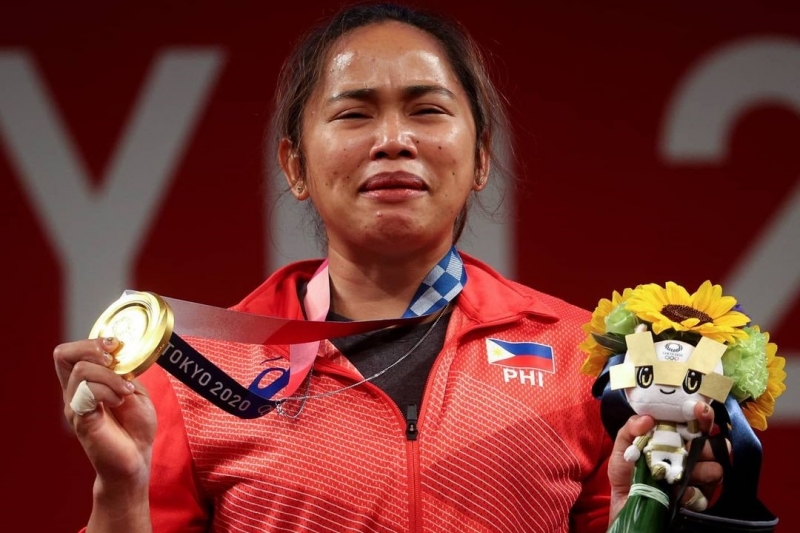 While it could depend on future wins, Diaz is also taking home an additional ₱25.5 million as gifts from Filipino entrepreneurs and government officials. Tycoons Manny Pangilinan and Ramon Ang have each pledged ₱10 million, while the remaining ₱5.5 million will come from Deputy Speaker of the House Mikee Romero and Zamboanga City, where Diaz hails from.
That's not all. The 30-year-old Filipino Olympics gold medallist is receiving the following as well:
₱5 million cash and a lifetime free fuel
House and lot in Tagaytay City, just south of Manila
Additional government-given ₱3 million cash and a house and lot in Zamboanga City
Residential condominium unit in a Philippine luxury mixed-use development complex
A lifetime of free flights from AirAsia
80,000 annual free miles from Philippine Airlines
Brand-new Foton Transvan
Promotion to staff sergeant at the Philippine Air Force
Presidential Medal of Merit
Brand incentives and commercial endorsements
Before her participation in Tokyo 2020, Diaz won a silver medal at the 2016 Rio Olympics. She is also the ninth athlete from the Philippines to take home a medal from the Summer Olympics.
---
Featured image credit: Tokyo 2020 | Official Instagram Page