Editor's Note: As of publication date, the Philippine destination included in this article is only open to local travellers. This disclaimer will be removed once the Philippines opens its borders to international travellers.
Clear turquoise waters and an endless stretch of white sand. Glorious food and refreshing cocktails. Two or three tourists in masks bathing in warm, golden daylight in what can only be described as a solitary paradise. This is the new Boracay — in the new normal.
While the coronavirus pandemic shocked the world, Boracay held its graces. A lockdown isn't new to the beach town, after all. It previously underwent a six-month rehabilitation to present to us its newer, and unarguably better, version. The new Boracay is beautiful just the same, only a lot more pristine — an island unmistakably radiating with fresher vibrations. 
When the COVID-19 pandemic struck, the island once again closed its doors for a three-month community quarantine. Successfully curbing the virus with strict health protocols, Boracay finally started receiving regional tourists on 16 Jun 2020. This marked the first step in Boracay's plans to, slowly but surely, ease its quarantine restrictions to welcome even more visitors.
Also read: Slowly But Surely: Here's What Tourism Reopening Looks Like in The Philippines
All that said, Boracay remains a top destination for us in the world of a new normal. In fact, it's now more than ever that the dream of reaching this island paradise reels us in. With travel becoming just a bit more challenging, a trip to a place like Boracay will surely feel a lot more special.
LATEST PHILIPPINE TRAVEL UPDATES
Boracay in the new normal: What to expect
1. Standard health protocols
Think "new normal" and images of face masks, social distancing, and hand sanitisers quickly come to mind. You can expect all of those — and more — once you visit the new Boracay in the new normal. The island strictly adheres to the Department of Tourism's (DOT) #SafeTrip guidelines to keep its residents and tourists safe and healthy.
In line with the new normal, Boracay observes physical distancing for all its establishments and activities. Contactless transactions are also practised through QR codes, which are also used for health declaration forms.
Before entering the island, visitors are required to have a negative RT-PCR result not earlier than 48 hours prior to travel. Travellers should also have pre-booked accommodation arrangements with DOT-certified establishments and have their visit registered online.
Upon entering the island, tourists will have their body temperature checked. The same goes for whenever guests enter establishments. All tourists will be provided face masks, too! Meanwhile, hotels and other establishments will have hand sanitisers, alcohol, and foot baths. 
On that note, physical distancing for all Boracay's establishments and activities are now also strictly observed — floors and seats are marked with foot markings for guests to maintain one-metre spaces apart at all times. Yes, even on the beach sans the markings.
2. Fewer tourists for physical distancing
When I visited Boracay pre-pandemic, the island was already surprisingly bare. Gone were the hordes of tourists crowding the area; the shores were a lot more visible and pristine. By then, the new Boracay had strictly limited its carrying capacity to 19,215 tourists daily. 
Now, we're anticipating even fewer crowds with stricter health protocols in place. Upon Boracay's reopening after the rehabilitation, the Boracay Inter-Agency Task Force (BIATF) started requiring all travellers to pre-book their stays. 
Initially, Boracay allowed only 6,405 tourists to enter the island per day. However, the COVID-19 crisis has led to fewer accredited accommodations operating. 
Ultimately, the safety of travellers and residents makes these changes all worth it. The best bonus: Once you arrive in Boracay, you'll have the island almost all to yourself — a once-in-a-lifetime chance for a world-renowned destination!
3. A cleaner beach with limited beach activities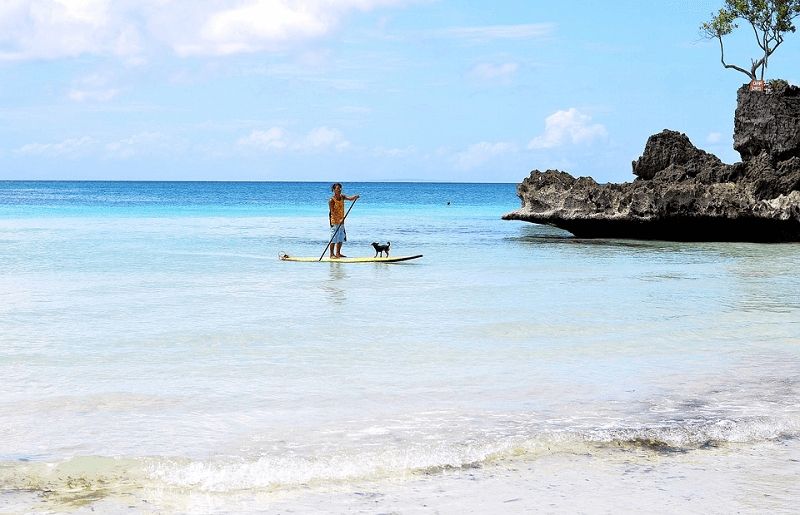 Boracay is now easier on the eyes. The seaside has finally restored its former hush. As Boracay encourages responsible tourism, recreational activities are now limited to activities that can be done while observing physical distancing. This includes swimming, surfing, sunbathing, and biking! Just make sure to wear your face mask at all times, except for when you're swimming, of course.
If you're staying for a longer sun-drenched holiday with the intention of snorkelling around, consider bringing your own equipment. We highly discourage renting snorkels and similar equipment (e.g. mouth pieces) especially in the new normal, where COVID-19 safety protocols are strictly enforced. Besides, it's not all the time that you come across a bare Boracay. Why not laze along its white, sandy shores and just savour the serenity?
4. No more mass gatherings and big parties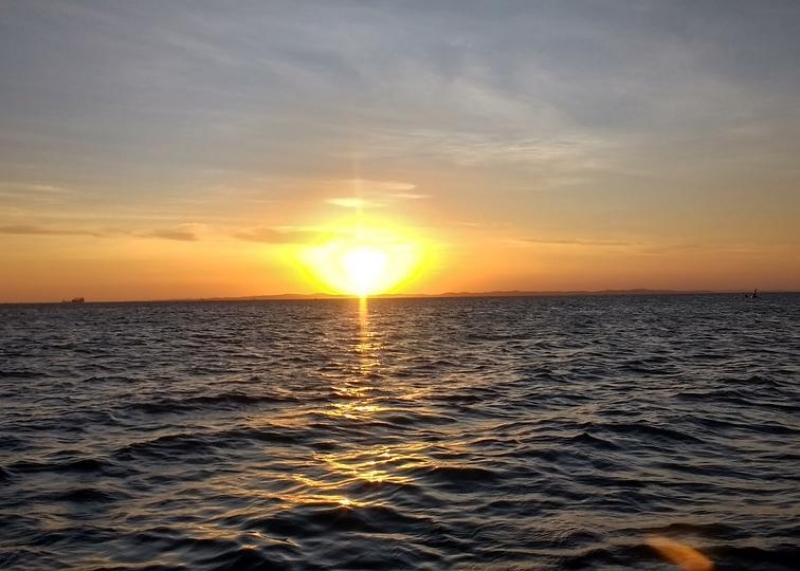 In the age of social distancing, big parties are certainly discouraged. For Boracay, however, this rule remains regardless of the COVID-19 situation. We bid farewell to the former go-to for wild festivities and step into a newly revived Boracay that now celebrates sustainability with more wholesome events.
For example: In place of the annual LaBoracay, infamously known for its aftermath — a trashed Boracay, is LoveBoracay. The Boracay Inter-Agency Rehabilitation Management Group (BIARMG) first launched this week-long event in 2019 to celebrate the restored beauty of Boracay through sustainable activities.
Inevitably, the BIATF decided to cancel LoveBoracay 2020 due to COVID-19; however, the task force also announced that the event will unfold "even better than planned" after the pandemic. We can't wait!
5. Sustainability amid COVID-19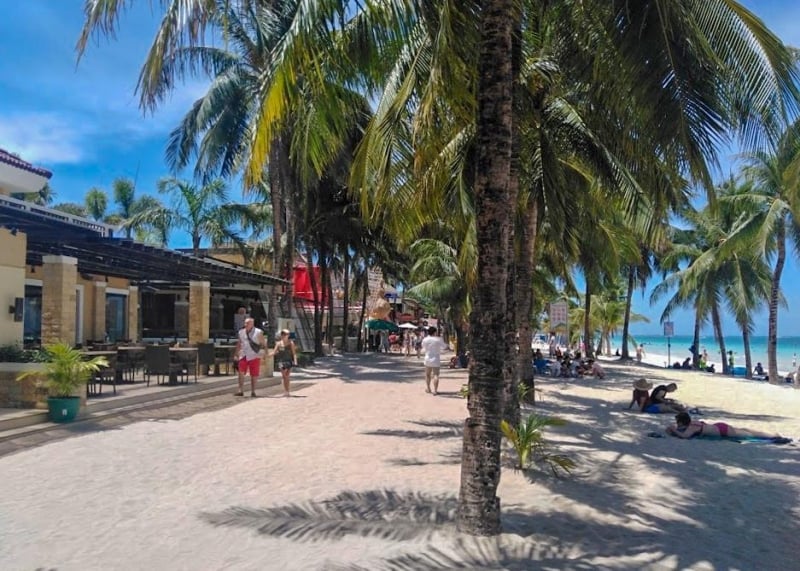 Ecotourism experts have found that tourist destinations that implement sustainable practices have lesser risks of spreading COVID-19. Boracay, which had a head start with its 2018 rehabilitation and new normal protocols, is a prime example. With limited tourists and a prohibition of large parties, there has been a lot of space for social distancing on the island — even before the pandemic hit.
Moreover, Boracay has also modelled how tourism growth can prosper even after a long-term lockdown. The island paradise continues to laud its natural wonders and cultural identity, paving the way for sustainable development amid COVID-19. 
Top things to do in Boracay
Since Boracay was stripped of its wild festivities, a serene tropical paradise emerged. While heavy partying is now a thing of the past on the island, there are still numerous things to enjoy in the new Boracay.
1. Go for active fun with water activities
Make sure to enjoy the newly restored turquoise waters of Boracay! The island, since opening to the public after its rehabilitation, has started offering fun water activities like paddle boarding, kite surfing, parasailing, and banana boating. Now that Boracay is strictly implementing physical distancing protocols, we can look forward to participating in these activities worry-free.
ENJOY BORACAY IN THE NEW NORMAL
2. Tour around the island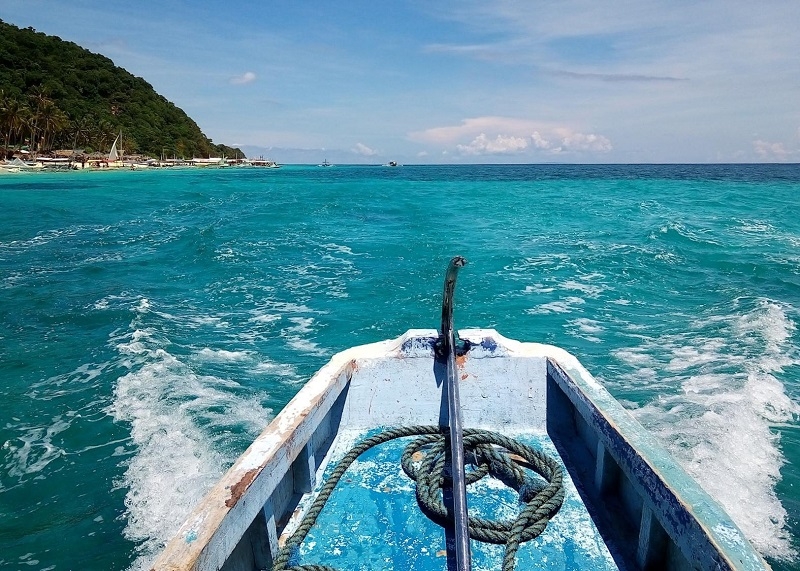 With all its improvements, you will certainly want to check out Boracay in the new normal. Visit other beaches and islets like the Puka Shell Beach, where you can relax as you watch Boracay's picturesque sunset. Travel to Mount Luho, the highest peak in Boracay that offers a panoramic view of the island. Boats have seat markings to ensure physical distancing, so tours still continue but make sure to pre-book them!
3. Eat heartily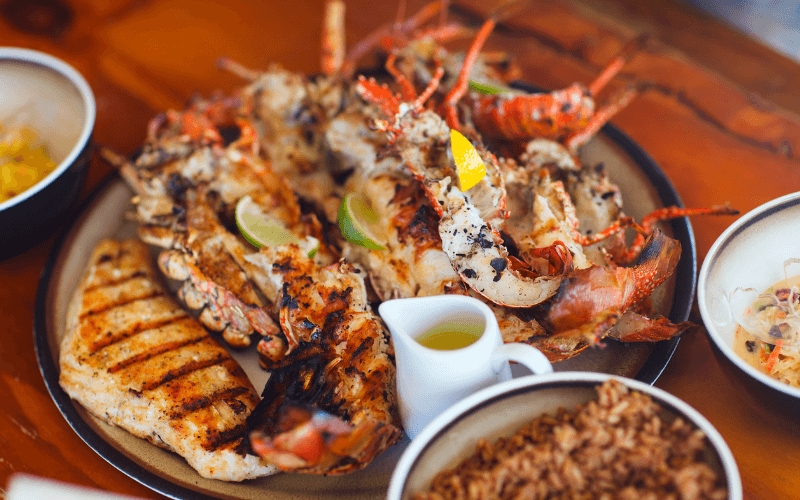 Trust me: Chicken inasal and seafood taste a lot better when in Boracay. And the best thing about dining in Boracay in the new normal? You won't have to deal with long queues or crowded areas!
Nowadays, restaurants in Boracay offer alcohol, foot baths, and proper comfort rooms for guests to regularly sanitise. This way, you can take comfort that your dining experience is as safe as can be.
Also read: Where to Eat in Boracay: 20 Restaurants You Shouldn't Miss
4. Sit back, relax, and enjoy a drink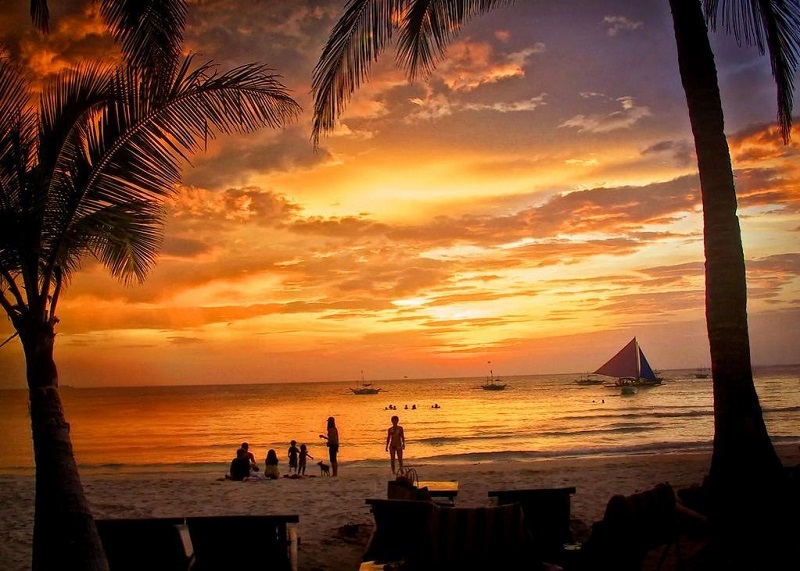 Boracay, without a doubt, remains as the idyllic vacation spot as it always was. Perhaps, with tourism on pause across the world, a serene stay in Boracay would be even better than before! So why not sit back, relax, and enjoy the quintessential experience? As dusk sets, take in the island life with a cocktail — or two! — as you watch the sun dip into the glimmering sea. 
Boracay post-lockdown is a tropical paradise, a blissful beach town — just like how it was before, and maybe even better. Fresh and reborn, there are several things — old and new — to love about Boracay. Definitely, every bit of this island paradise is worth a visit once travel is safe again.
This is the new Boracay in the new normal: Safe and sustainable amid these trying times. Its resilience has brought us to believe in its promise — new protocols, but the same brand of Filipino service. And after all these hurdles, it's inevitable that we anticipate Boracay's sweetest comeback yet!
For more information, please visit app.philippines.travel, philippines.travel/safetrip, and DOT's official Facebook page.
---
Brought to you by Department of Tourism – Philippines. The quotes above have been edited for grammar, clarity, and flow.