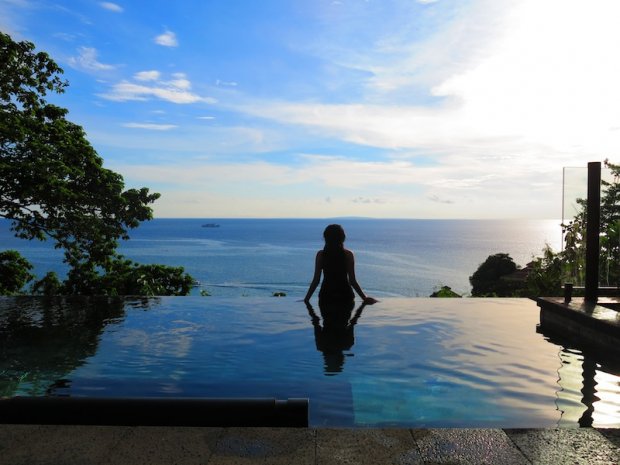 Boracay is a small island located in the Philippines. With its spectacular beaches, emerald-green waters, brilliant sunshine, and dreamy white sand, Boracay is considered to be one of the best island getaways in the world. Below is a useful Boracay travel guide that covers all aspects of planning a trip to Boracay. Enjoy 🙂
Also read: Everything You Need To Know About Boracay
1. Getting to Boracay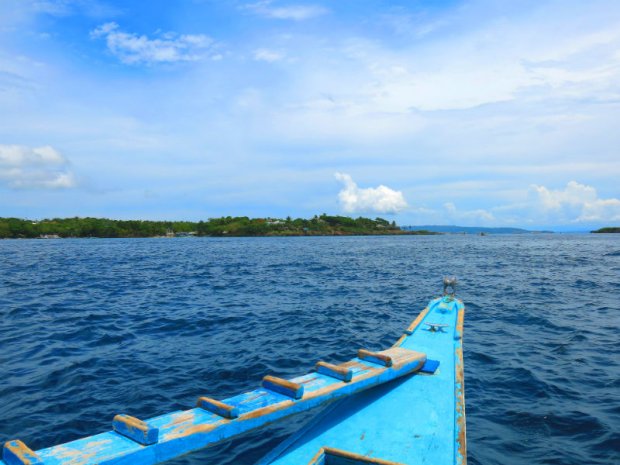 Boracay is a small island located 2km from the mainland of Caticlan, Philippines. See this map to get a clearer idea. Below are three simple steps to get to Boracay.
Step 1A. Caticlan Airport to Caticlan Port. Take a direct flight to Caticlan Airport. Due to the small runways, propeller planes are used in this airport. Currently, only Philippine Airlines and Cebu Pacific offer direct flights to Caticlan Airport. From Caticlan Airport, take a five-minute motor tricycle to the Caticlan Jetty Port. The trip will cost around PHO 50 (approx. SGD 1.4).
Step 1B. Kalibo Airport to Caticlan Port. Alternatively, you can fly to Kalibo Airport, which is a 90 minutes bus/van ride from the Caticlan Jetty Port. Click here to see the route. The airlines that offer flights to from Singapore to this airport are: ZestAir, Cebu Pacific, Philippine Airlines, Tiger Airways, SilkAir and AirAsia. The cost of a one-way trip ranges from PHO 200 to PHP 300 (approx. SGD 5.7 to SGD 8.5). I would recommend taking a bus with Southwest Tours Boracay Inc, which is a reputable bus company that has many good reviews online. They even have packages which will bring you directly to your resort in Boracay. The prices are very reasonable as well.
Step 2. Caticlan Port to Boracay Port. From the Caticlan Port, catch a Bangka pump boat to Boracay. The trip costs PHP 30 (approx. SGD 1), but foreigners have to pay an additional PHP 75 (approx. SGD 2) environmental fee and a PHP 100 (approx. SGD 3) terminal fee. The trip will take about ten minutes. Porters are available to assist you with your luggage at PHP 20 (appox. SGD .50) per item.
Step 3. Boracay Port to Your Resort. Depending on the season, you will arrive at either Cagban Port or Tambisaan Port on Boracay. From the port, you can catch a motor tricycle to your resort. If your resort is located near White Beach (roughly between Station 1 and 2), the trip should cost about PHP 100 (approx. SGD 3) per tricycle. Remember to bargain!
2. Best time to visit Boracay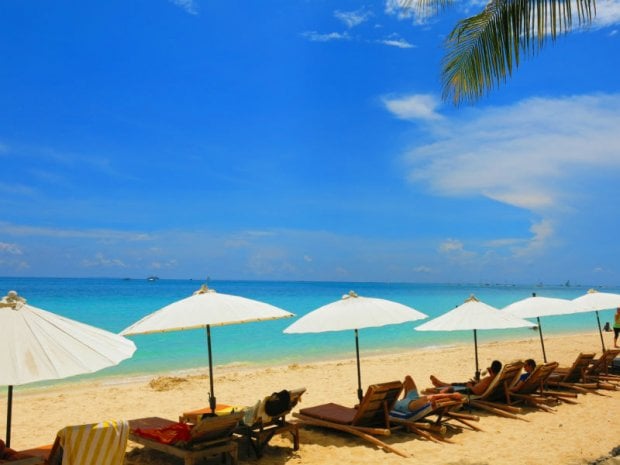 High Season (October to May) – The best time to visit Boracay is during the high season, which starts in October and ends in May. During this period, there is brilliant sunshine, little to no rainfall, humid weather, and temperatures range from 25-32°C (78-90°F).
Low Season (May to October) – The low season starts in May and ends in October. During this period, rainfall is frequent and there are less tourists. On the positive side, prices of accommodations are usually lower during this period.
3. Things to do in Boracay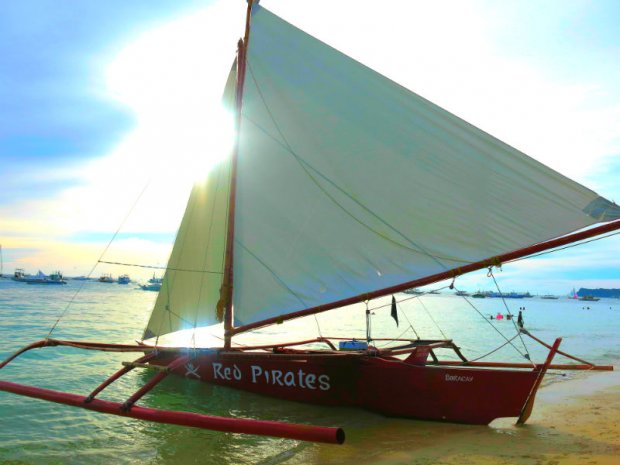 Other than revelling in the splendour of the beaches, there are a number of other fun activities on the island too. Below is a list of ten fun things to do in Boracay. Check out 10 Boracay Experiences to Complete Your Beach Getaway for more details of these activities.
Stroll along White Beach
Sunset Paraw Sailing
Watch the Glorious Sunsets
Kayaking
Snorkeling
Food Hunting
Island Hopping
Parasailing
Sea Walking
Stay at Shangri-La's Boracay Resort & Spa
4. Things to eat in Boracay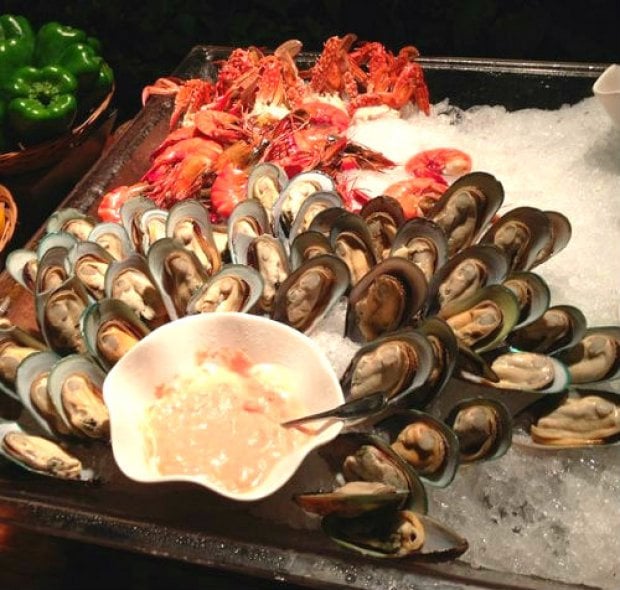 If there is one thing in Boracay that can compete with the splendour of its beaches, it is the amazing variety of restaurants on the island. From Chinese to Japanese to Thai to Indian to Mediterranean to Italian to Mexican, there is definitely something that will satisfy your tastebuds. Check out our full review of 10 Irresistible Treats You Shouldn't Miss in Boracay.
5. Where to stay in Boracay
A. White beach
Most tourists visiting Boracay will stay near the 3.5km long White Beach. The beach is divided into three parts: Station 1, 2, and 3.
Station 1 – This station houses upscale luxury resorts and is slightly quieter than Station 2. This stretch of White Beach is better than Station 2 and 3′s because it has the best and finest sand.
Station 2 – If you prefer to stay in a lively area with lots of restaurants, shops, and a vibrant nightlife, Station 2 is for you. The famous D'Mall (a popular area with many restaurants and shops) is located here as well.
Station 3 – This is the station for budget travellers. Most of the island's budget resorts are located here. Compared to the first two stations, this is the quietest area as it has fewer restaurants and shops. At night, it is very peaceful because the nightlife scene is mainly in Station 1 and 2.
B. Other areas in Boracay
Apart from White Beach, you can also stay on other areas such as Diniwid Beach, Lapuz-Lapuz Beach and Punta Bunga Beach, which will be more peaceful than the popular areas of White Beach. See this map. We stayed at Shangri-La Boracay Resorts and Spa near Punta Bunga, and the only people on the beach were the hotel guests. It was a serene place for a relaxing getaway.
6. Amazing Boracay travel video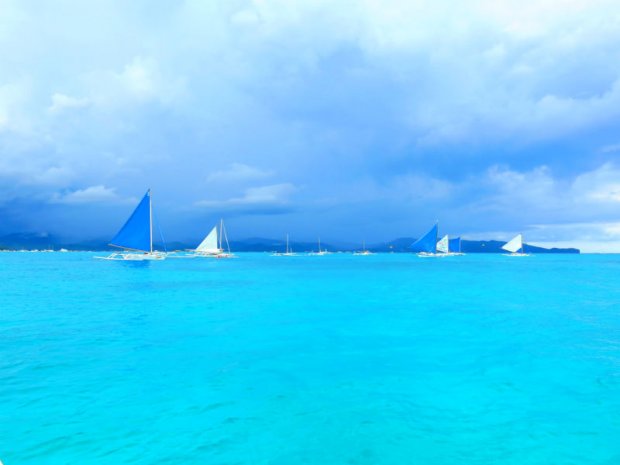 You can also watch our Boracay videologue below. In this video, you will see footages of the ten activities mentioned above and it will give you a clearer idea of how much fun we had in Boracay. We captured some amazing footages.. you will love it!
This basically covers everything you need to know before hitting the shores of Boracay. We hope you found this guide useful.
Contributed by Eat and Travel with Us.