For a country that bears more islands than nearly every other country on Earth, the Philippines continues to prove to the international community that it truly is a paradise worth exploring. From surfing in Siargao and summiting a peak in Ifugao to eating lechon in Cebu, there are plenty of ways you can fall in love with this thriving travel destination. In fact, it didn't take long before these foreigners figured that out as soon as they decided to travel to the country.
Note: The quotes below have been edited for grammar, clarity, and flow.
Also read: 10 World-Class Islands in the Philippines Travellers Rave About
Liv Schönbächler
Liv is a solo traveller from Switzerland who is currently still staying in Siargao. She likes to travel flexibly and on a budget, while focusing on surfing.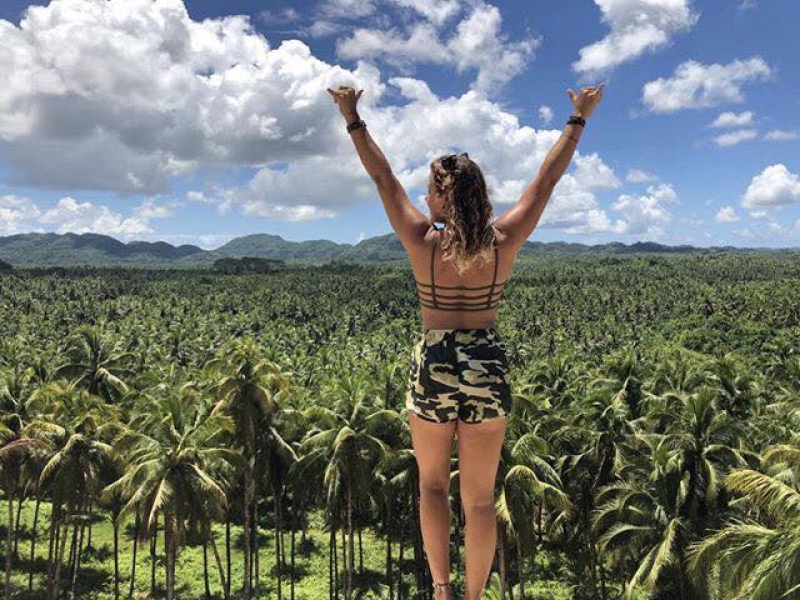 "I visited the Philippines for the first time in February this year. I started in Siargao which I straight fell in love with! I was surfing every day and met amazing new friends. After spending one month living there, I left the island to explore some other places. I visited Oslob, Moalboal, Cebu, Bohol, Coron, El Nido, and Puerto Princesa. I did a few touristy day trips, exploring on a scooter and went diving and snorkelling.
After another month hopping around different islands, I was supposed to fly to New Zealand with a friend but I wasn't ready to leave. So I made a decision. I cancelled my flight and went back to Siargao for another month. I finally left at the beginning of May, but it took me only five months to come back. I just love everything here. The surf is amazing, the locals are so nice, and I love when they cook fish dishes for me. Let's see how long I will get stuck this time!"
Hongwon Jeong
In 2015, Hongwon and his best friend came to the Philippines for the first time before entering the military service in South Korea. They stayed for a few days in Coron, Palawan.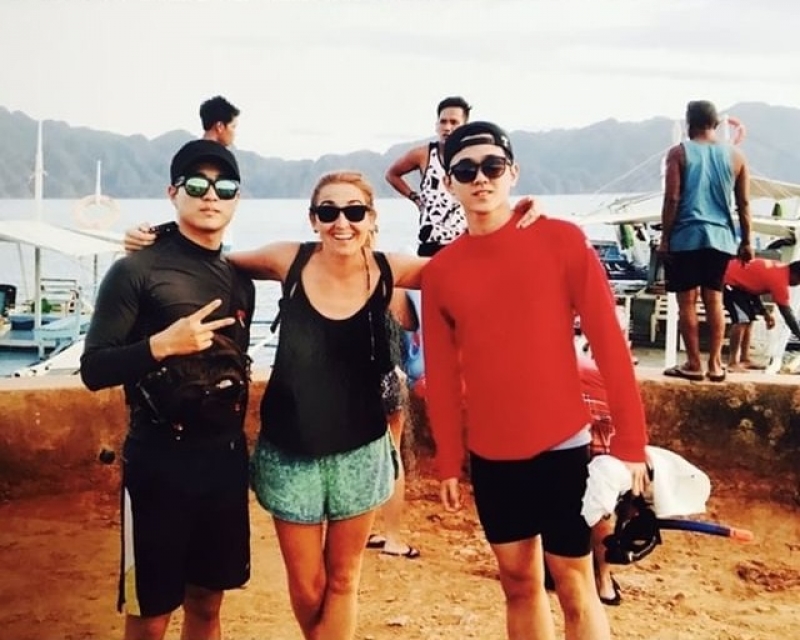 "Many Koreans go to Cebu or Boracay, but I wanted to go somewhere kind of secret. So one of my friends and I chose Coron! Back then, Coron was not a popular place among Koreans and many people didn't know about it. Honestly, we were worried at first because sometimes people say the Philippines can be dangerous to tourists. Apparently, we didn't need to worry about it at all. People living in Coron were so kind and the nicest that I've ever met. Also, the ocean and all of the islands were perfect. I had no words. I just kept saying to my friend, "Am I still on Earth now?". We joined tours every day and visited many islands and lakes. Everything was awesome. But most of all, I recommend travellers to visit Banana Island and Kayangan Lake. You can see a different world by visiting those spots. I also hope you guys go to the No Name Bar after your tours to drink. That was sick! You can make nice friends there.
On our last day in Coron, we talked about flight tickets. My friend told me we could stay longer here and buy a new ticket. We were going to do it, but we couldn't eventually. But we promised each other that we would come back someday. After the trip, whenever people ask me how Coron was, I always say they must go there before they die."
Andreas Bärling
Andreas is a 36-year-old traveller from Piteå, Sweden. He explored the Philippines for a total of four months in 2017 and plans to come back to see more places with his Filipina partner.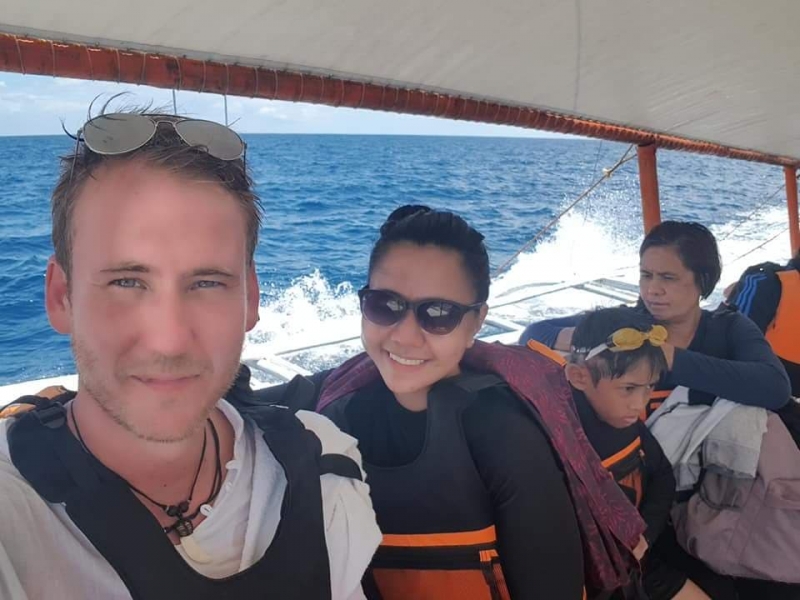 "I would say that the Philippines is my favourite country because it's not as explored as Thailand and the other famous backpacker places. I never ever felt unsafe there. People are friendly, and it's cheap to live in. It also has multiple locations extremely good for diving. One of the first things I can remember was when I arrived at the Manila airport — I was a bit worried about going to a new country totally alone. The first Filipina I met made me feel good with the biggest smile I've ever seen. Everywhere I went after that, I was met with a smile. It just makes you happy going there.
I was also surprised Filipinos speak good English. I went from Vietnam where Google Translate was needed all the time. Coming to the Philippines, where everyone speaks fluent English, it was a halleluja moment. And when taking my PADI in El Nido, I was really amazed that there was no litter in the sea at all. The locals stopped using plastic bags in the shops as they are aware of what it can do to nature. As I said before, they may call Thailand the 'smiling people or country', but I would say the Philippines is the 'smiling' country' nowadays."
Brian Bornhop
California native Brian just opened a teaching business in Hanoi, Vietnam where he spent a good amount of time travelling, too. He likes meeting new people, eating new food, and seeing new lands. His most recent visit to the Philippines was in April 2018.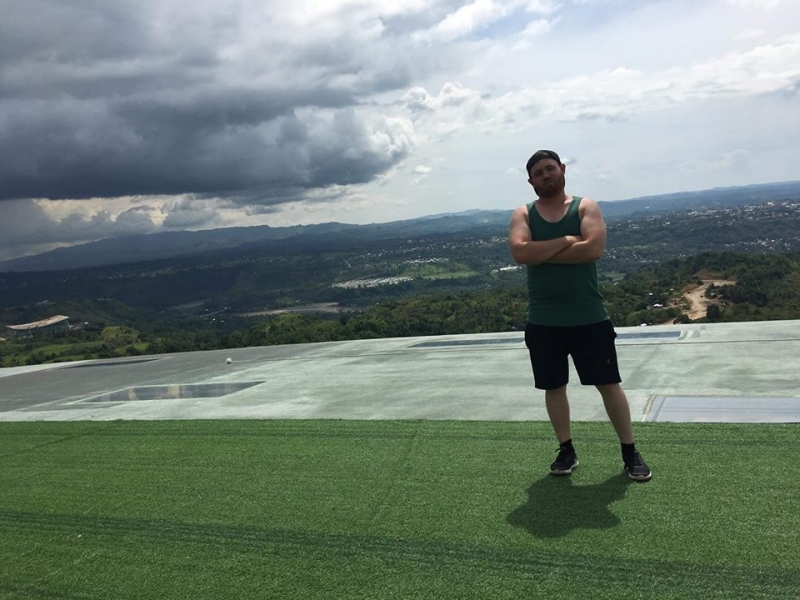 "My second trip to the Philippines was certainly unforgettable. This time around, I opted to visit Mindanao instead of Luzon. I had no idea what to expect as I had decided to go there at the spur of the moment. I met with friends in Cagayan de Oro and was invited to see a blues show at a local bar. The locals were all friendly and extremely passionate about music. I was mind-blown that there was a blues scene in what seemed to be such a far corner of the world for me. What I thought would be just some live music at a bar turned into one of the greatest concerts I had ever seen, and I have been to hundreds of shows around the world. The crowd was lively, and the lead guitarist, Francis Cang, treated us to some of the guitar skills that would rival the best-known names in rock 'n roll. I can't wait to go back. That night was absolutely magical!"
Alvar Barrós
Alvar travelled all the way from Spain to explore some of the Philippines' famous destinations for two months in 2018. His itinerary included Cebu, Siquijor, Camiguin, Bohol, and Palawan.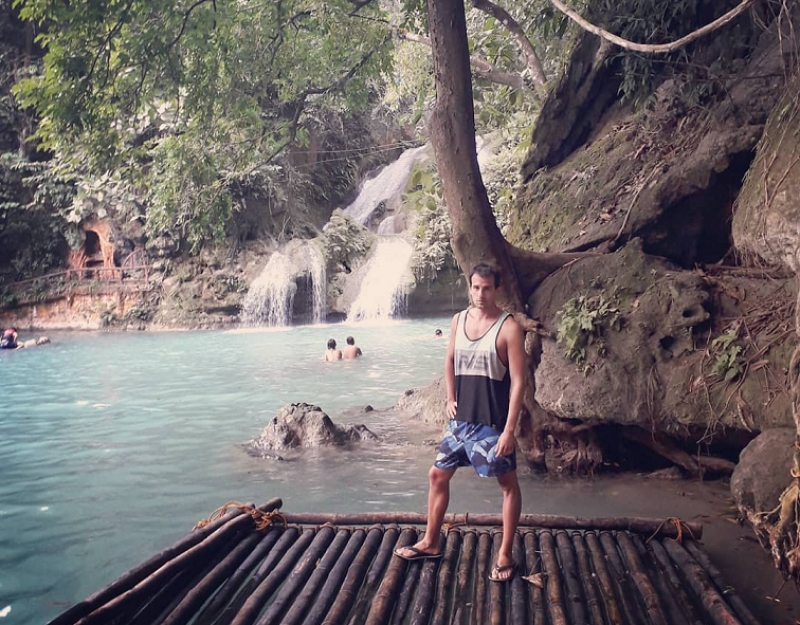 "I have many reasons for not wanting to leave the Philippines. The main reason is that during those two months in the country, I felt like I was at home, and nobody wants to leave home. I found people that were so nice and approachable everywhere along the country and I had never felt alone. Also, the culture is quite similar to my country so I barely got problems to get used to the place. All these points together, plus the affordable standard of living, are the reasons that would explain why I found it hard to leave the country."
Cheryl Moy
Solo backpacker Cheryl is from Petaling Jaya, Malaysia. As of writing, she's been to eight countries in Asia and Oceania such as Thailand, Cambodia, Japan, and Australia.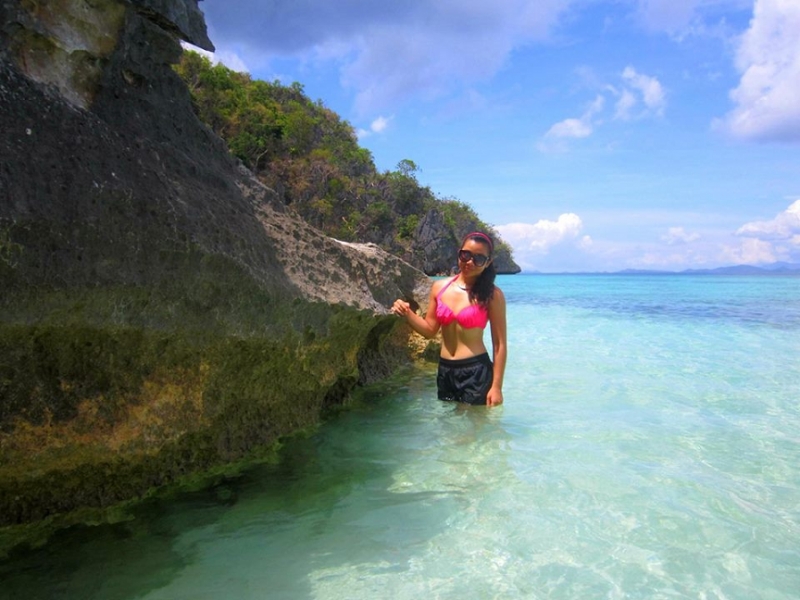 "I visited Palawan and Manila, saw and did many things such as eat the famous halo-halo and lechon. I found it interesting and surprising that cheese and yam ice cream on bread is a very popular snack. I went island hopping and snorkelling, the waters were so blue and clear it was unbelievable! The beaches were so clean and I loved that there were not many people or crowds.
In Manila, I enjoyed shopping a lot. I remember I went to a big market or bazaar called Greenhills Shopping Center. There were a lot of clothes and also what I found about shopping in Manila is there was a lot of handmade jewellery. I think they're very unique and creative, and shows that Filipino people work hard too to create all those by hand."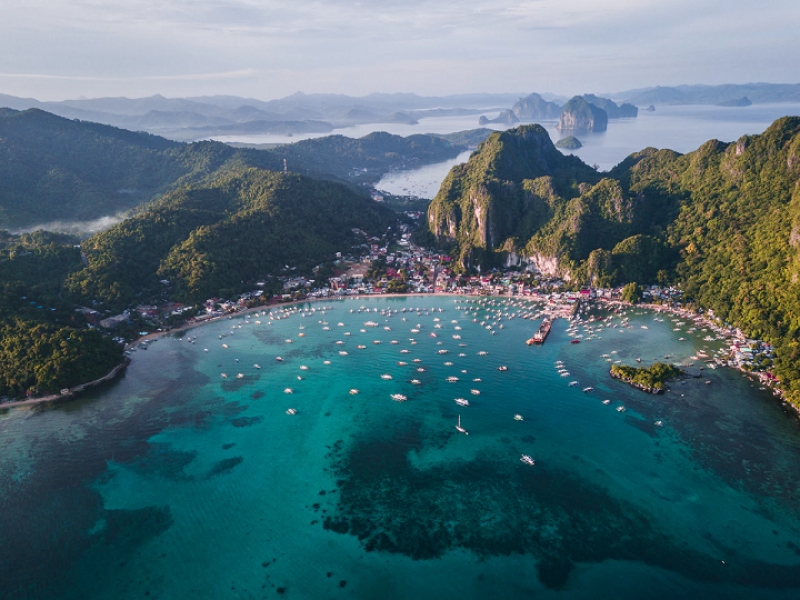 Mouthwatering cuisine?
Friendly locals and safe cities?
Mind-blowing land and seascapes?
Check, check, and check!
Places have a way of stirring our souls as travellers. It's the kind of gift no amount of money can buy and one that is worth more than a backpack filled with store-bought souvenirs. To these foreigners, it took visiting the Philippines before they could think to themselves "Hey, I could actually live somewhere else other than my home country!".
Also read: 5 Perfect One-Week Itineraries for Your Ultimate Vacation in the Philippines
To explore this Southeast Asian gem yourself, Cebu Pacific offers affordable flights all year 'round from several international points. More importantly, their services are conveniently designed to make sure you have nothing less than a pleasant trip — quite like how you will experience true Filipino hospitality upon arriving in your chosen Philippine destination.
You know what's even more fun? Cebu Pacific lets you fly directly to Manila and other Philippine destinations from select major international points like Bangkok (Thailand), Beijing/Shanghai/Guangzhou/Xiamen (China), Brunei, Dubai, Hong Kong, Incheon (Korea), Jakarta/Bali (Indonesia), Melbourne/Sydney (Australia), Fukuoka/Osaka/ Nagoya/Narita (Japan), Siem Reap (Cambodia), Singapore, Taipei (Taiwan), and more!
For more information, please visit Cebu Pacific's official website, Facebook, Instagram, Twitter and Youtube.
---
Brought to you by Cebu Pacific Air.