Thinking about travelling Korea, but don't want to spend too much money? Then backpacking is your answer! Although backpacking can entail many different things, it generally means to travel with a backpack and on a budget. Instead of hopping around, travelling in style and staying in high-end hotels, backpackers tend to stay in hostels, spend frugally, and go off the beaten path.
Korea is a gorgeous country that is great for backpacking. Hostels, cheap food and great destinations abound, offering backpackers plenty of options. Here are a few tips if you are planning a backpacking trip to Korea.
1. Stay in hostels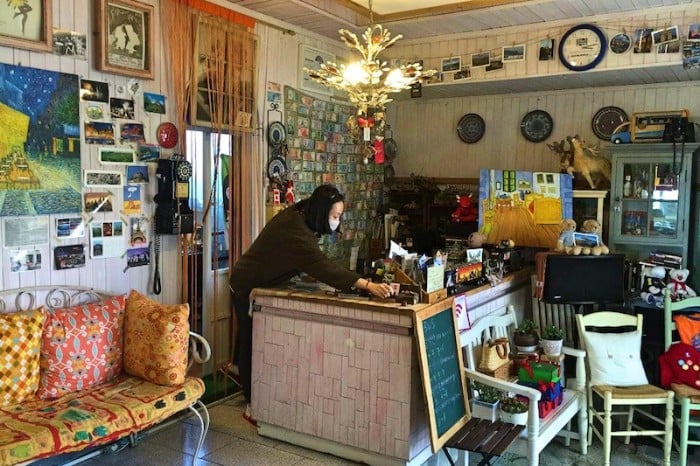 The reception of a hostel in Sokcho.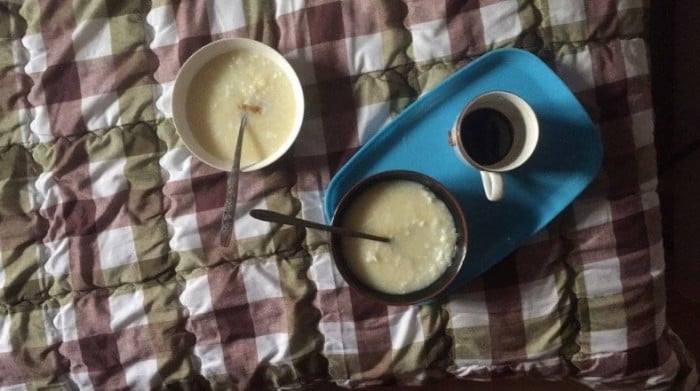 Warm breakfast porridge in our hostel.
This goes without saying, but hostels are your best friend. They cater to backpackers who are looking for affordable accommodation. In Korea, the owners are usually very friendly, and are oftentimes even backpackers themselves! Most also provide breakfast free of charge.
Before booking a hostel, be sure to do your research. Although you might be tempted to pick the cheapest option, I tend to opt for one with a good location. Sometimes it is worth it to more to pay more for a hostel with a good location, as commuting will be more convenient. Also, do read the reviews of the hostels before you book to check what other travellers have to say about the quality of facilities, the services they offer and more.
Lastly, be sure to hang out in the common area of your hostel. Backpacking can get tiring and if you're backpacking solo, it can get lonely. This is another reason why hostels are such a good options: they offer you a space to meet other like-minded travellers. Don't just hole yourself up in your room or dorm; when you don't have anything to do, sit around the common area and make small talk with others. You might just find new travel buddies! Till this day, I still keep in touch with the friends I met from my hostel.
2. Walk everywhere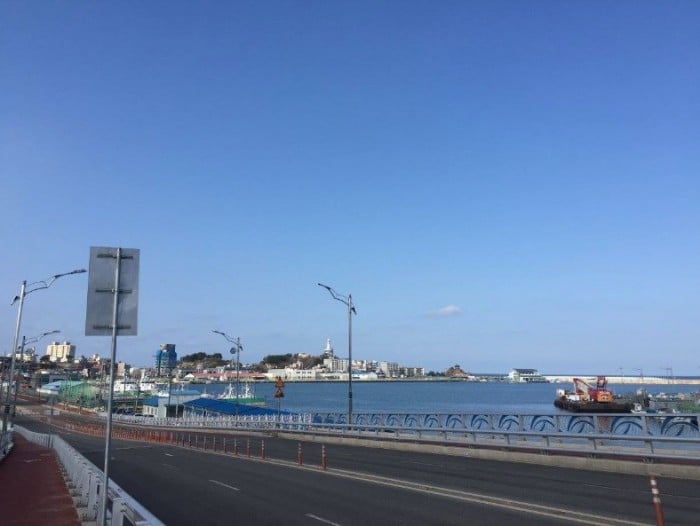 Walking around Sokcho.
Walking is free. You might be tired, but you get exercise, and you also get to see the quieter side of Korea. Instead of taking the train from Gangnam to Apgujeong, take a small walk through the streets and have a look at the small shops and hole-in-the-wall restaurants that locals frequent. It also provides a nice, quiet break from the constant travelling around.
3. Get a T-Money card
Image credit: Daisy
Sometimes, you just can't walk. Maybe the next place on your itinerary is two hours away, or there's a highway that you just can't cross without potentially losing a limb. That's when the subway system comes in. The T-Money card is very useful and can be purchased at any convenience store. It works just like Singapore's ez-link card! You can top it up at any station and it can be used in both Seoul and Busan. They usually come in many designs that you can pick from.
4. Eat convenience store food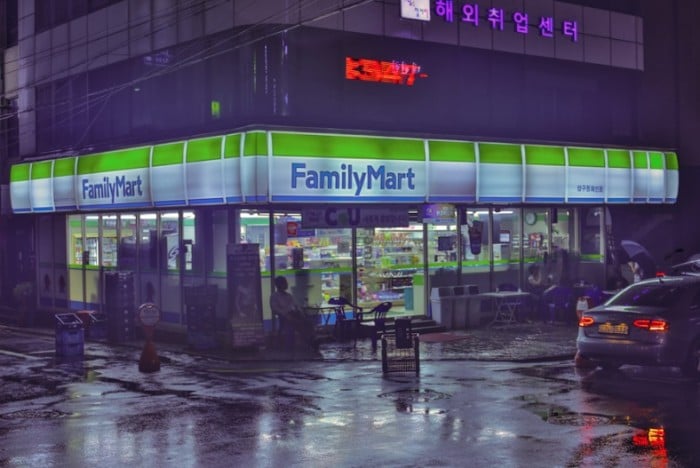 Image credit: TomEats
One of the easiest things to save on is food. Instead of paying ₩3000 (SG$3) for a kimbap at a restaurant, you can pay ₩1500 won (SG$1.50) for it at a convenience store. Convenience store kimbaps were my best friend while travelling. Kimbaps are rice rolls wrapped with seaweed, usually filled with an assortment of vegetables and some meat, and they make a great lunch. Not only are they cheap, they are also filling and pretty healthy! If you get sick of kimbap, convenience stores also have sandwiches, cup noodles, and sausages.
5. Buses are your best friend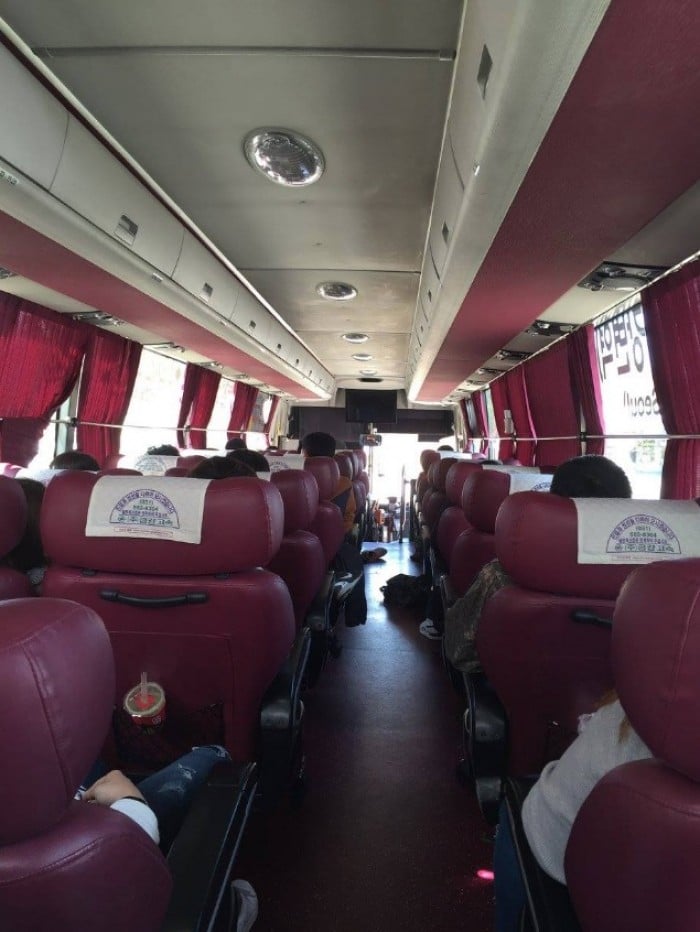 Buses are very comfortable!
Instead of travelling from city to city by train, take the bus instead. Korea's buses are super comfortable with lots of leg space, and they can be quite empty too, if you're not travelling during the peak season (e.g. Chuseok). And of course, it is cheaper than taking the train! For example, travelling from Seoul to Busan on the KTX would cost around SG$60 but if you use the bus, it's only SG$20. Sure, it might take longer, but you save a lot of money, take a very long nap, enjoy the scenic views of the Korean countryside, and experience the wonder of Korea's rest stops – practically full-out amusement parks, complete with small restaurants and convenience stores.
6. Go off the beaten path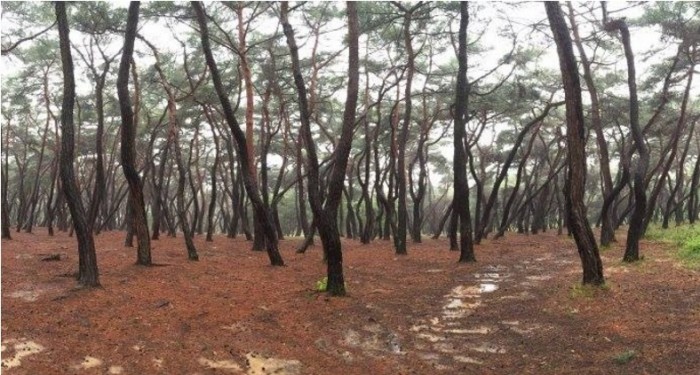 A random offshoot of a forest in Gyeongju.
It can be tempting to stick to the safe, touristy trifecta of Seoul, Jeju, and Busan – but Korea is so much more than just these three places. So do your research! If you like historical sites, you might want to visit Gyeongju which is the ancient capital of Silla, one of Korea's three kingdoms. If you like hiking, you can make a trip to Seoraksan National Park or go all the way to Yeosu at the southern coast of Korea for some island-hopping. If you want to have a glimpse of Korea's untouched wetlands, Suncheon is worth a visit. Going off the beaten path is definitely very rewarding.
7. Avoid tourist traps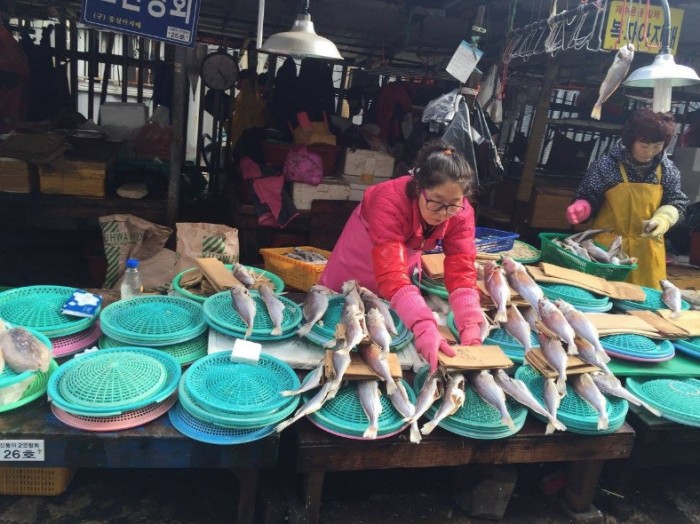 Again, doing your research is so important, and it's even better if you have Korean friends to feed you information. Shops in touristy areas tend to inflate their prices, and sometimes foreigners are charged more than locals. For instance, a Korean friend I made in Seoul told me not to go to Dongdaemun as they will quote non-Korean-speaking tourists much higher prices. Even shops that have fixed prices, such as cosmetics stores, have better promotions at their smaller outlets compared to the ones in touristy areas. I spotted 1-for-1 promotions in the quieter stores beside the subway station gantries, but no such thing in the large, crowded Myeongdong stores. If you do your research right, you can avoid tourist traps and save a lot of money and grief.
8. Learn the language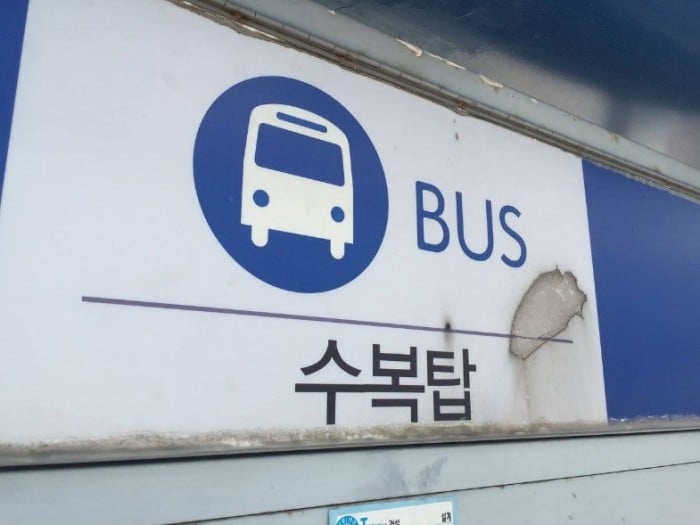 Many signs are in English, but many are not.
You don't need to be fluent in Korean, but knowing a few key phrases will go a long way and the locals will definitely appreciate it. It will be even better if you learn the Korean alphabet – you will be able to pronounce pretty much everything. These are some key phrases that I found most useful.
Excuse me:

cheo gi yo

Thank you:

gam sa ham ni da

Please wait:

cham gan man yo

Yes:

ne

No:

a ni yo

How much is this?:

eol ma ye yo?
9. Treat yourself sometimes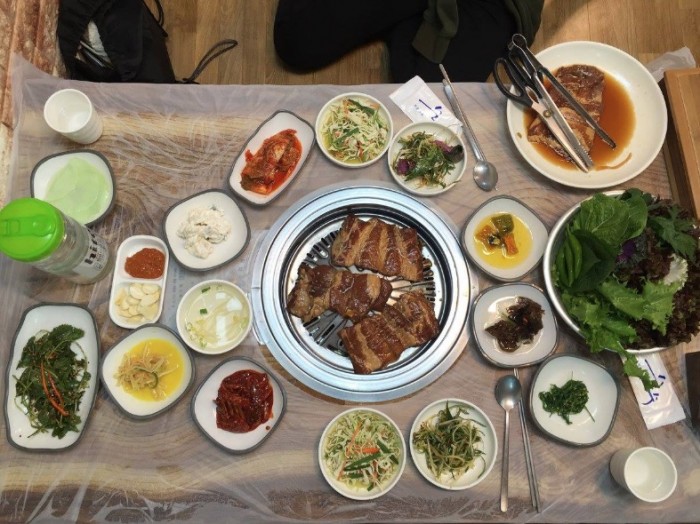 Delicious BBQ after a day of hiking.
A lot of backpacking is about travelling on a budget, but don't forget that it is also about getting an immersive experience. If you happen to be in a city famous for dakgalbi, there's nothing wrong with spending a bit more money to have authentic dakgalbi instead of sitting in a convenience store and eating ramen. Of course, you have to be discerning about where and when you spend your money – don't splurge it all at the start! It's all about making smart decisions. Don't let your own insistence about picking the cheapest option ruin your travelling experience.
10. Get a good backpack and travel light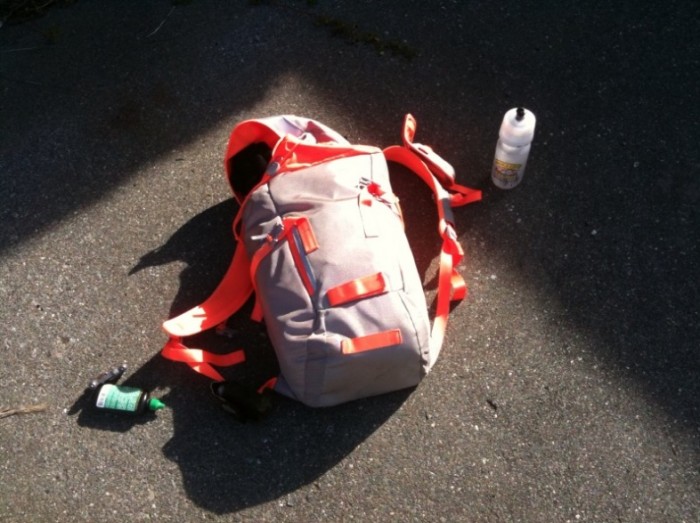 Image credit: Incase
Backpacks are lighter than suitcases and much less of a pain to lug up and down staircases – and in Korea, there are many staircases, especially in the subway stations. Do your research well and get a backpack that is of a suitable size and made of a good material. If it is not waterproof, it should at least have a waterproof cover. It is worth investing in a good backpack that can last you for years. Some well-known brands include Osprey, Deuter, and Kelty. First-time backpackers also tend to over-pack. Just a few sets of clothes will do, trust me. You can always do as I did: alternate between two sets of clothes, rinsing and drying them after each wear, and do your laundry at the end of the week. Of course, if you're travelling in winter, packing light might be a problem. Just remember to pack only what you need to save space.
Also read: 6 Lessons I Learnt During My 6-Week Backpacking Trip in Korea