While most people are aware of the fact that Vietnam is an incredibly diverse country, there still are many, many places that remain well under the radar of mass tourism. It is those places that can be considered the "real" Vietnam, a Vietnam that is still authentic, still relatively unspoilt by foreign influences.
This post does not include places like Hanoi and Ho Chi Minh City, nor does it talk about the world-famous limestone pillars of Halong Bay. Instead, it takes a look behind the curtain put up by tourism advertising and popular travel brochures, and reveals some of the wonderful less-known attractions that Vietnam has to offer.
1. Sand Dunes of Mui Ne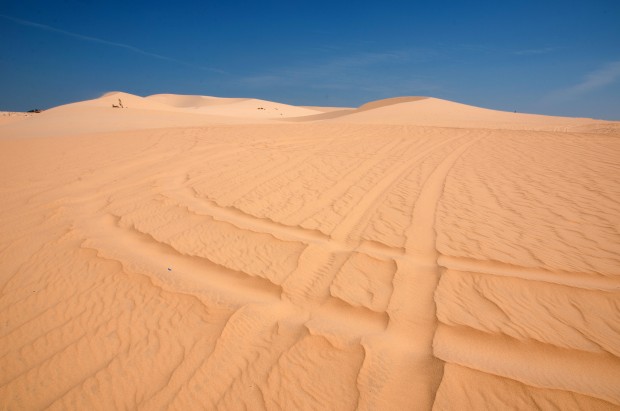 Image Credits: Saranya Chawanrattanasakul
You don't need to travel all the way to northern Africa or the Middle East to set foot in a desert-like landscape. You can do that in Vietnam as well! The sand dunes of Mui Ne, a coastal resort town in the south of the country, are an unknown, yet amazing, destination in Vietnam. There are, in fact, two different areas of sand dunes in the area: the White Sand Dunes and the Red Sand Dunes. The White Sand Dunes resemble the hills of sand associated with places like the Sahara—it's a great place to go off-road driving; while the Red Sand Dunes are set in a canyon-like landscape—a surprising sight in a place like this.
Also Read: The Sand Dunes in Vietnam is a Surreal Place You Have to Visit
2. Cu Chi Tunnels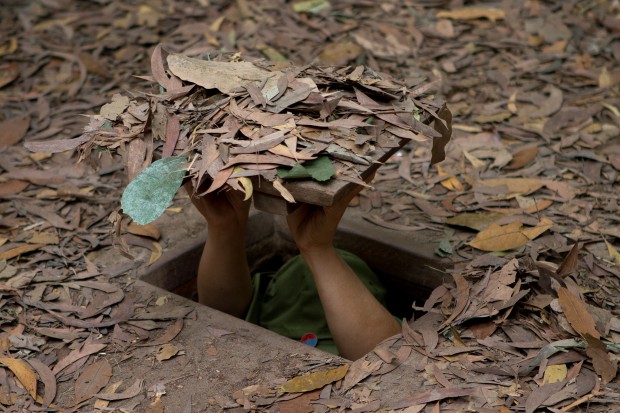 The Cu Chi Tunnels are remnants of the Vietnam War. It is a vast network of underground tunnels used by the Vietcong as hiding places during battles. Additionally, they also served as hidden supply routes, storage for weaponry and food, communication lines and even as places where soldiers lived. Some parts of the tunnels were several storeys deep. The area has been transformed into a tourist destination and a memorial park. Visitors can crawl into the narrow and claustrophobic tunnels and get a feel of what is what like to live in these places.
https://www.flickr.com/photos/harald/6811083316
Image Credits: Harald
3. Con Dao Islands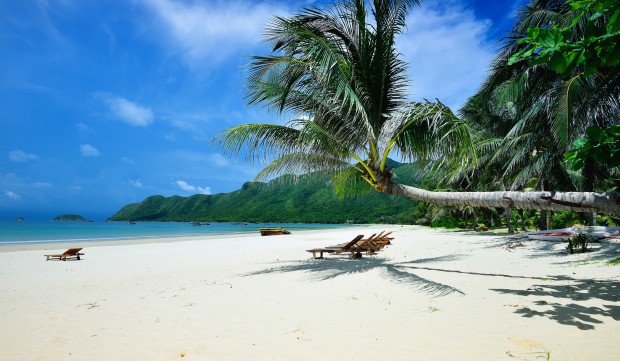 Image Credits: khoibinh
The fifteen islands that make up the Con Dao Islands archipelago are blessed with a natural beauty of stunning proportions. While the islands' interior is covered in thick lush rainforest, the coastline is fringed with blindingly white beaches, pretty bays and colourful coral reefs. About 80% of the island's surface area is protected by Con Dao National Park. Although it might appear to be a tropical paradise now—and it is—the archipelago was once a home to about a dozen much-feared prisons. Nowadays, visitors can take tours led by former Vietnamese prisoners. Even though tour operators are starting to discover this fabulous destination, it's still a relatively calm area. So, if you want to explore the reefs, relax on the beaches or do some hiking in the jungle, the sooner you go the better.
Also Read: 10 Destinations in Vietnam You Need to Visit
4. Historic Buildings of Hue
Image Credits: Aaron Ong
Once the capital city of the Nguyen dynasty and the capital of Vietnam until 1945, Hue is located in the middle of the Vietnamese west coast, about halfway between Ho Chi Minh City and Hanoi. Many of the historic city's buildings were destroyed during the Vietnam War. However, because of the abundance of significant historic structures, the city quickly gained protection by UNESCO after the war. It is now a UNESCO World Heritage Site, a fantastic historic destination where visitors can see the tombs of several Vietnamese emperors, pagodas and other important monuments.
5. Buon Me Thuot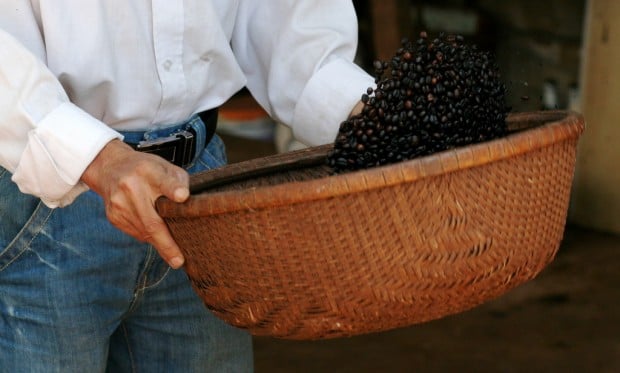 Image Credits: jeevs sinclair
It must be said that Buon Me Thuot is not the prettiest of towns. It is a rather modern and prosperous town, the busy intersection of three highways. It is, however, a marvelous destination for coffee lovers, for this is where some of the very best coffee in Vietnam is grown. There are coffee shops and cafés all across town, while in March the town hosts a Coffee Festival. Additionally, Buon Me Thuot is home to large concentrations of various ethnic groups, making it one of the most culturally diverse places in the country. Besides coffee and culture, you might also want to explore the surrounding area, which is home to Yok Don National Park.
6. Rice Terraces of Sapa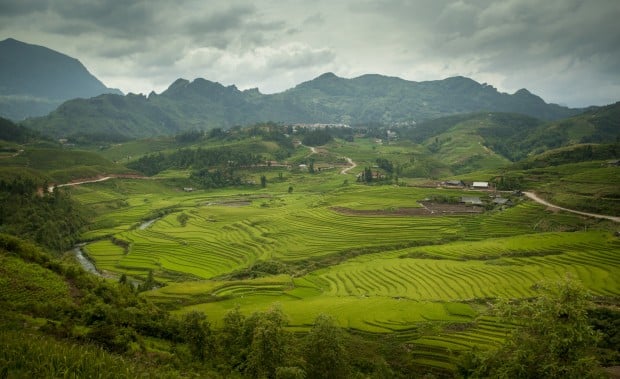 Image Credits: Aurimas
While Sapa might not really be a less visited destination in Vietnam, it definitely belongs on this list because of its magnificent landscapes. Set in the hills of the northwest of the country, this is the only place in the region that receives a steady stream of tourists. The town of Sapa overlooks a spectacular valley of rice terraces, surrounded by tall mountain peaks. It's arguably one of the most incredible sights in Vietnam—a great place to explore by strapping on a pair of hiking boots and throwing a backpack on your back.
Also Read: 10 Reasons to Go Trekking in Sapa, Vietnam