Vietnam is truly a gem of Southeast Asia (SEA), with its many absolutely breathtaking natural sceneries that seem to come straight out of a painting, so why not make the best out of your Vietnam trip and explore as many of these landscapes as you can? I promise you that you'll definitely be feeling like a fairytale character from a mystic land after spending a few days here!
Here's a simple itinerary for all you nature babies out there: from surreal rock formations to sand dunes (yes! Sand dunes in tropical SEA!), the region of South Vietnam will be sure to incite the wanderluster in you as you travel through the different provinces!
Day 1: Tuy An, Phú Yên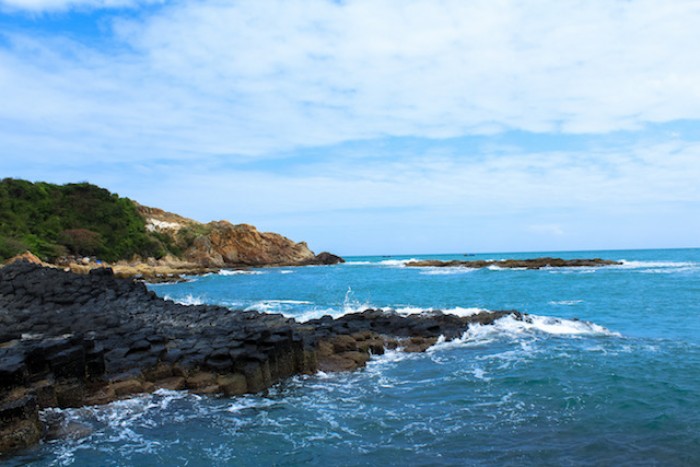 Image credit: Hoàng Đông Hồ
Start your South Vietnam journey a little up Central, at the coastal province of Phú Yên, a four-hour drive from Da Nang International Airport. A little time-consuming, but worth the ride for the spectacular rock formations at Tuy An! Ever watched that Holocene music video by Bon Iver? Dreaming of seeing those towering rock columns in Iceland (5:13)? Well, SEA has our very own version too!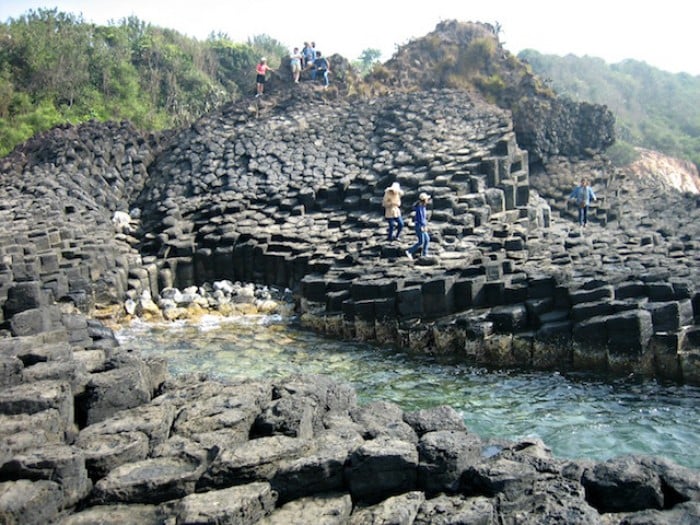 Image credit: Prince Roy
These basalt rock columns can be found at the seashore area of Gành Đá Dĩa, or The Sea Cliff of Stone Plates. This unique rock formation made up of hexagons, pentagons, circles and more was formed from a volcanic eruption millions and years ago. Pretty amazing to look at, yes? Now you can star in your own Bon Iver music video, too!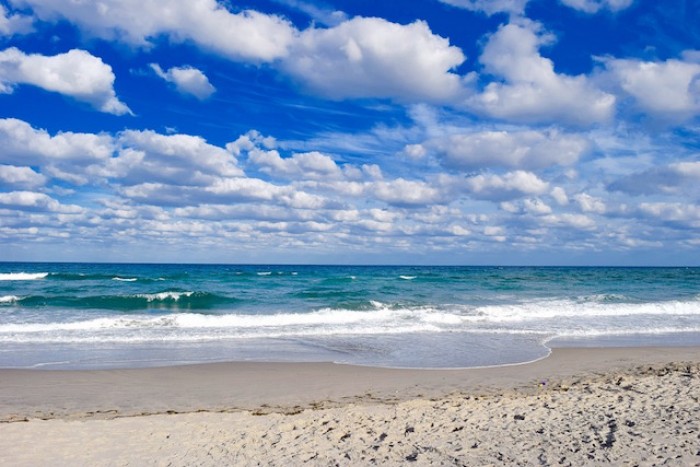 When you're done marvelling at this wonder of nature, why not take a trip down to Mai Nha Island, a pristine island with its powdery-white beaches and clear, azure waters. This secluded spot is perfect for those looking to get away from the hustle and bustle of the urban life, so enjoy the slow pace of life as you indulge in activities such as swimming with the coral reefs, fishing, trekking through the rainforests, or simply just lazing around on the beach. Take note, though, that this area is really deserted of human activities, with no restaurants, accommodation, or even (gasp!) electricity, so best be well prepared with your own food, drinks, and tents and lights if you're planning on camping there overnight!
Also Read: A Guide to Camping for the First-time Camper 
Day 2 & 3: Dalat, Lâm Đồng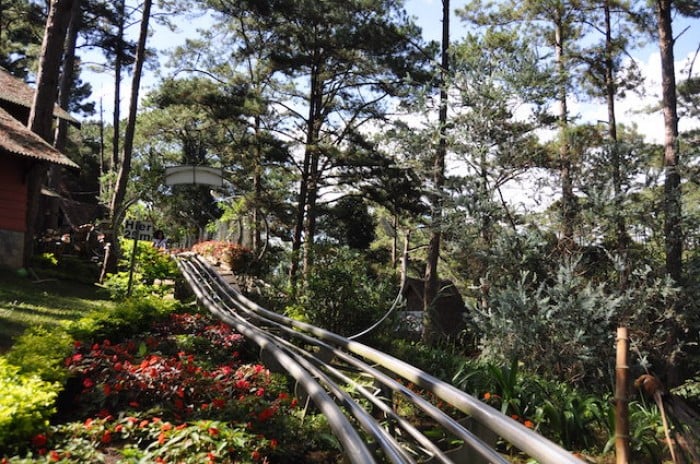 Image credit: Trans World Productions
Dalat situated in the province of Lâm Đồng, is famous for its beautiful natural landscapes. This area is a 5-hour drive away (last long drive, I promise) from Tuy An and it offers plenty of sites for you to gaze in wonder at.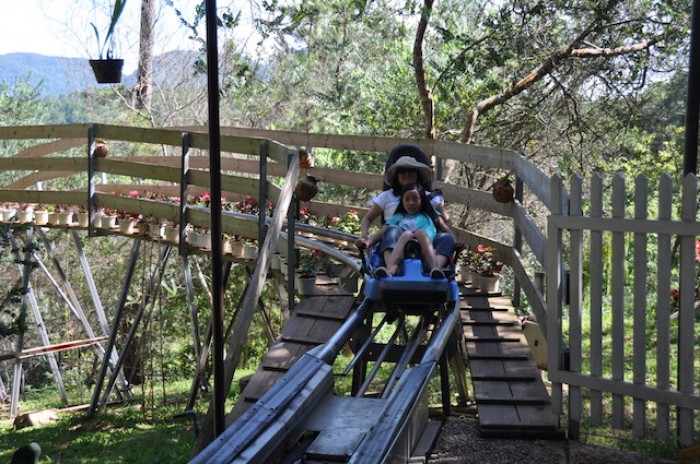 Image credit: Trans World Productions
A fun activity that you could do all day would definitely be waterfall hoping, what's with the abundance of waterfalls found at Dalat. Head down to the Datanla Falls, where, while the waterfall itself is pleasant to look at, the highlight of the trip would most probably be the manual roller coaster ride that brings you to the falls!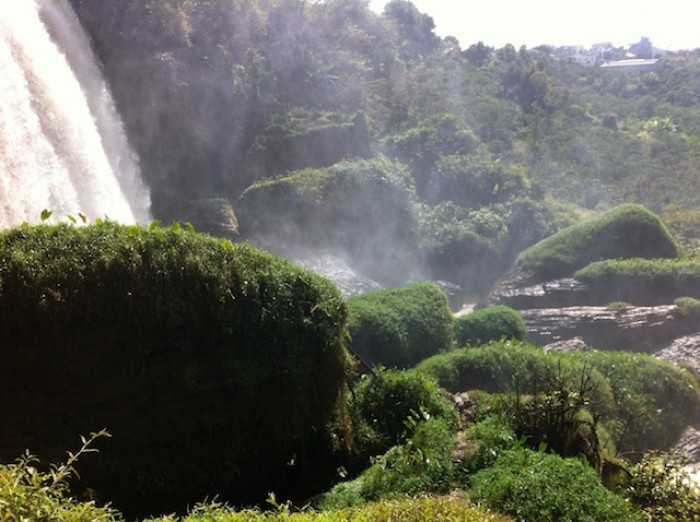 Image credit: paolo mutti
Take some time to check out the Elephant Falls as well, one of the more stunning and majestic waterfalls in this region. Do wear some sturdy footwear, though – expect yourself to be doing some climbing and hopping across slippery stones. But what a good story this would make, aye? You can even find yourself at a cave under the waterfall if you're adventurous enough!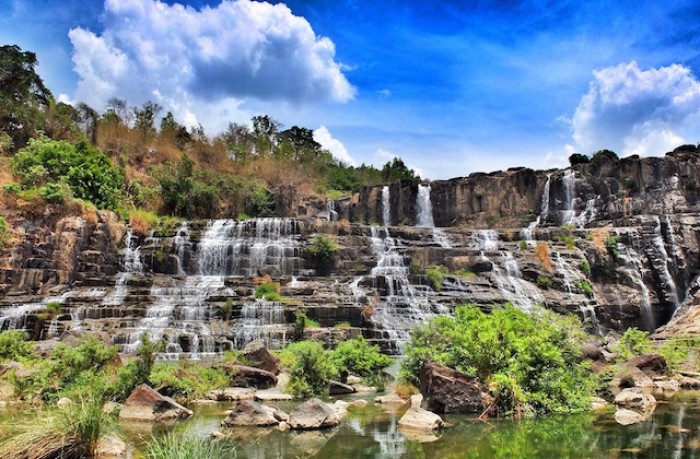 Image credit: Quang Vũ Trương
Finally, one must visit the Pongour Falls and see how Mother Nature has proven herself an architect time and time again, with the water cascading down rocks that seem to mimic a myriad of staircases. With so many waterfalls to check out, this activity will be sure to keep you busy all day!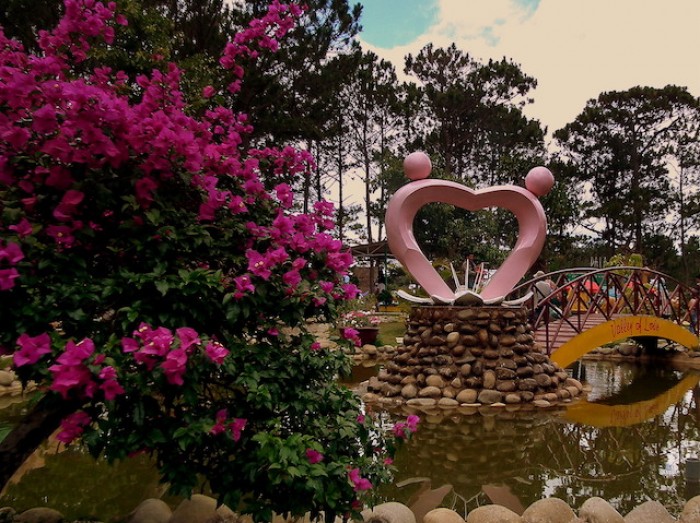 Image credit: calflier001
No visit to Dalat would be complete without checking out the Valley of Love, one of the most romantic spots in Vietnam. Originally named as such due to its picturesque and romantic setting, the Vietnamese have really pulled out all the stops in really sprucing up the place with love, love, and much more love.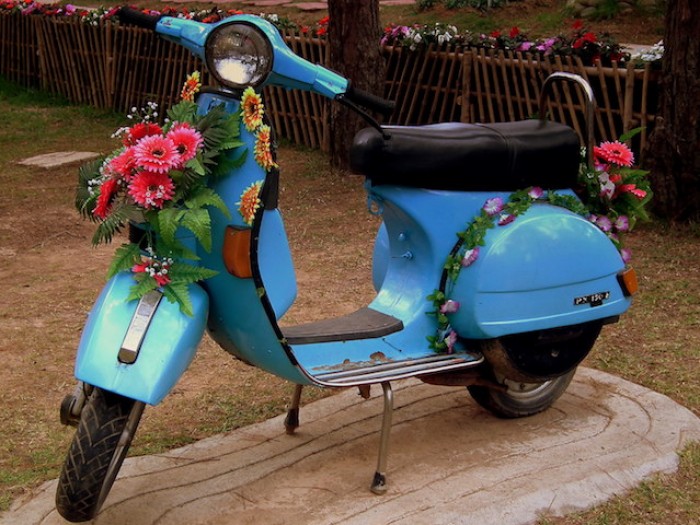 Image credit: calflier001
While not exactly au naturel, it does hold plenty of quaint charm with its beautiful flower gates and charming statues depicting that L word littered all around, a great place for couples to feel extra cheesy with one another. Add that on to the magical fairytale landscape and you and your lover are good to go!
Also Read: Where to Go for a Romantic Honeymoon in Asia
Day 4: Mũi Né, Bình Thuận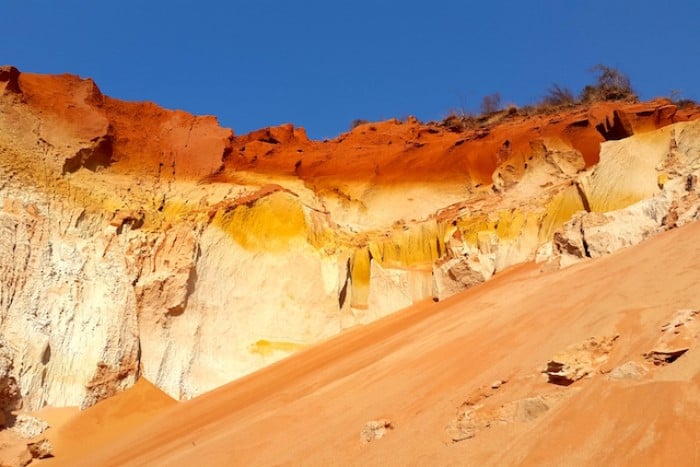 Image credit: Hey Explorer
No need to travel all the way to far-off places for sand dunes – Vietnam has it too! Located at another coastal province, Mũi Né is a 3-hour drive away from Dalat. More easily accessible of the lot would be the Red Sand Dunes, a 20-minute drive from Mũi Né. You should definitely bring along a camera to capture moments at this amazingly surreal landscape, especially so due to the bold reddish-brown colour of the sand.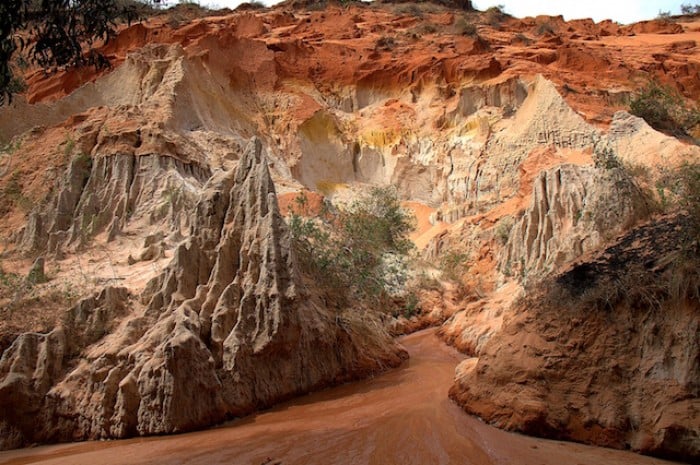 Image credit: Dzung Tran
When you're done with snapping those cool photos, relax your feet in the orangey waters as you take a lovely stroll at the Fairy Stream at the middle of these dunes, and aptly named so – the view along this trail looks just like what you would imagine the fairy world to be like! Marvel at the bright colours from the sand and grand, impressive rocks at some stretches, and at the foresty-green mass of trees on others.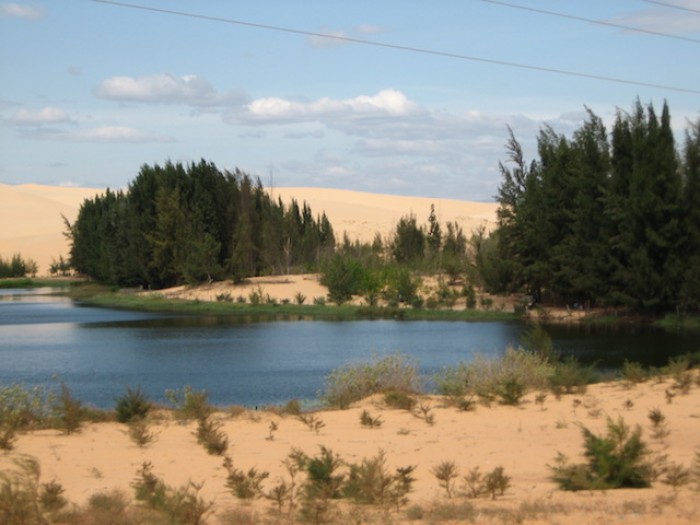 Image credit: Hector Garcia
If you're feeling a little more adventurous, then take an hour-long drive down to the more deserted White Sand Dunes. These powdery-white dunes are harder to trek on – which just adds on to the fun! Be ready to be awed by the landscape, and imagine yourself being transported to far-off desert places. With a lake right beside, this place truly looks like it came straight out of a postcard (or photoshop, maybe?).
Day 5: Ho Chi Minh City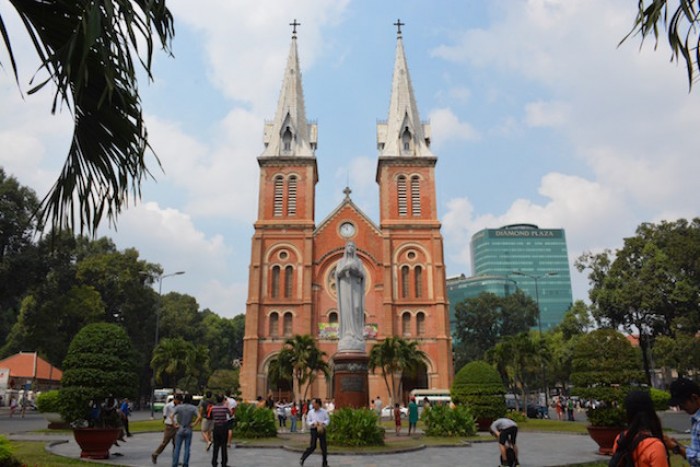 Image credit: Paul Arps
While not exactly a place with any spectacular natural landscapes, Ho Chi Minh City, or Saigon, does boast many beautiful historical monuments, so why not take a break from chasing after Mother Nature and bring out the history buff in you instead?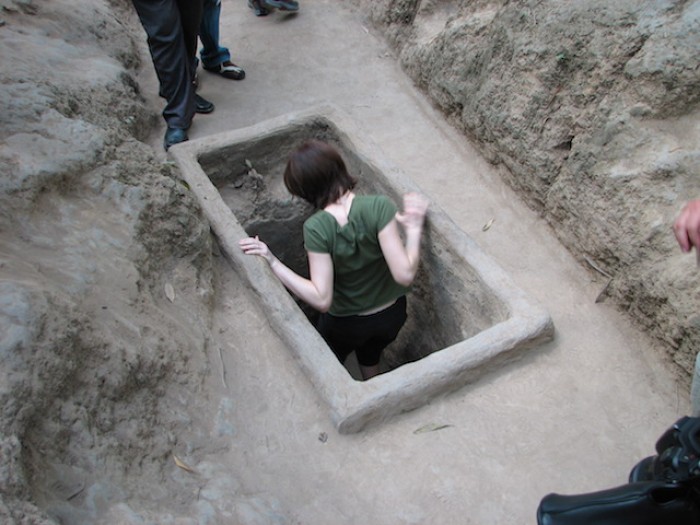 Image credit: Cyril Doussin
Take a trip down to the Tunnels of Củ Chi, a leftover remnant from the days of the Vietnam War. Go with a tour group to truly make the best out of your experience here by enriching yourself with a much more intimate appreciation of its history, as you squeeze your way along the tight-fitting tunnels.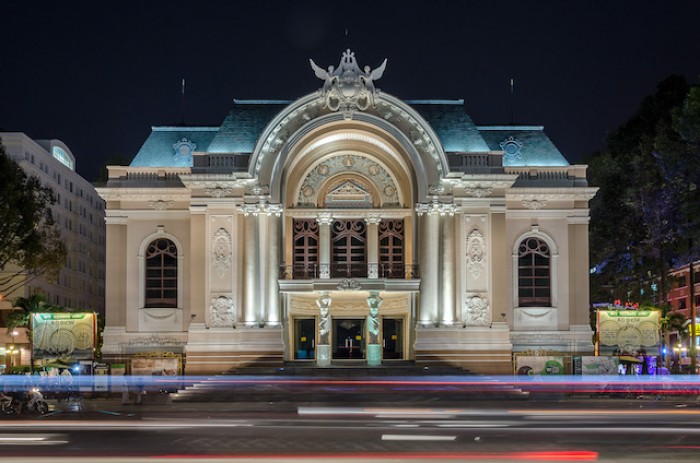 Image credit: Keith Yahl
Up your cultural side by visiting the Saigon Opera House, or Municipal Theatre, an opera house that serves as an architectural monument from a time when Vietnam was still a French colony. With its pleasingly symmetrical exterior and grand, ornamental design, this is definitely one of the more impressive sights around. And while you're at it, take some time to catch a show here, too!
Also Read: Explore Germany: Leipzig for the Arts and Culture Junkie
As night falls, the Starlight Bridge is a must-go for when you're in Saigon. Gaze in wonder as the man-made waterfall spewing from the side of the bridge lights up with a symphony of rainbow colours, as you walk along the light-studded floor that mimics the stars (hence the name!).
Day 6: Cái Răng, Cần Thơ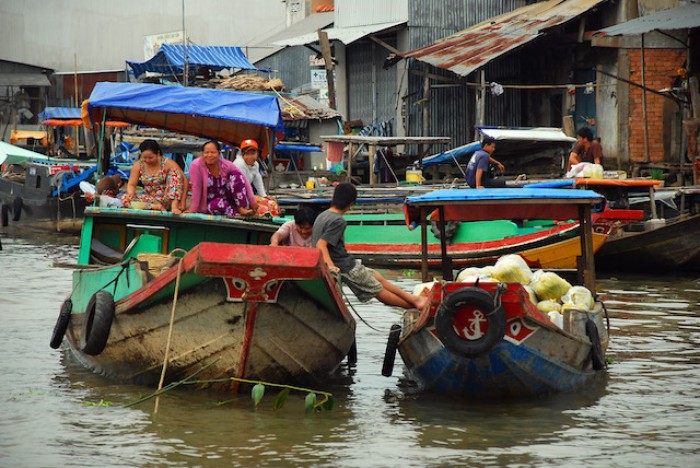 Image credit: Alessandro Loss
End off your trip by taking a visit to Cái Răng. While you're there, check out the Cái Răng Floating Market on the Mekong Delta, where you can immerse yourself into the daily routine of those who make their lives on the water. Be ready to wake up fairly early, though, if you want to experience this market at the height of its activities (ahem, 5AM). This is a great opportunity to not only gain a cool new experience, but to also talk to the locals as well!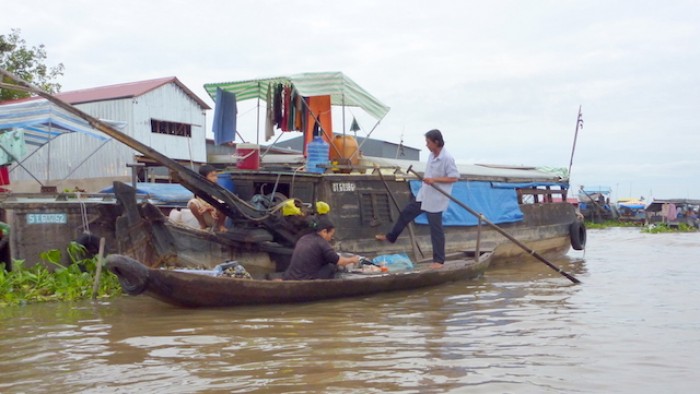 Image credit: ronan crowley
So this brings us to the end of 6 amazing days in Vietnam! This country has so much to offer, so do take some time to carefully plan out your days to make the best out of your trip here. We hope this itinerary helps and happy wandering!