Where will you spend your next summer getaway? If you can't think of any yet, I suggest you make your way to Puerto Princesa, Palawan's capital city and one of the cleanest and greenest cities in the Philippines. With its gorgeous islands, great natural wonders, not to mention the world-renowned Underground River, incredible wildlife, delectable food, laid-back atmosphere and amazing people, there simply is no reason for you not to love Puerto Princesa. I've come up with a simple 3-day itinerary to make your trip planning so much easier.
Day 1: Arrival and City Exploration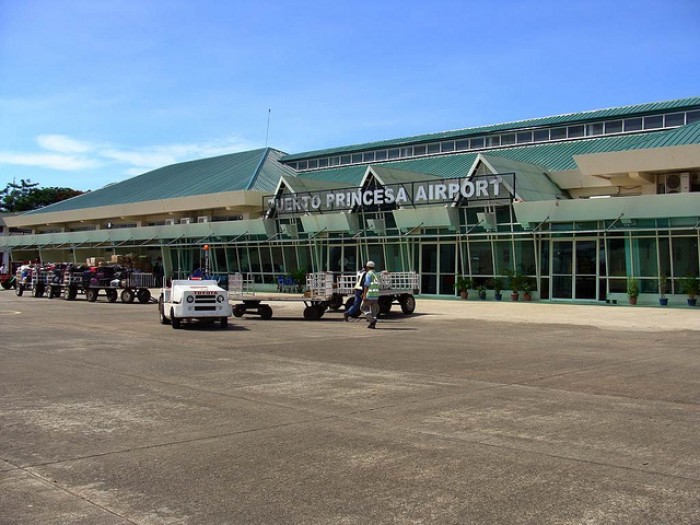 Image credit: Jhessy Cordero
Upon arrival at Puerto Princesa Airport, head straight to your accommodation and get ready to explore the vast city. Did you know it is one of the biggest cities in the Philippines in terms of land area? Just relax, go sightseeing today, and save the swimsuit for the next day!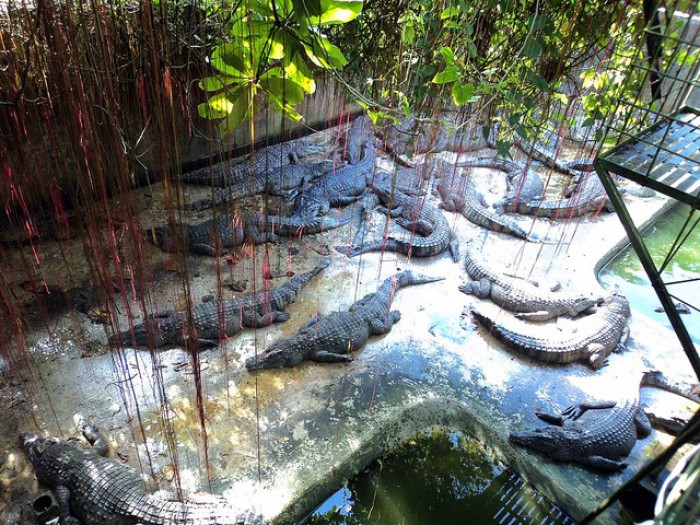 Image credit: Jhessy Cordero
One of the commonly visited places in Puerto Princesa is Palawan Wildlife Rescue and Conservation Center, also known as the "Crocodile Farm". For just PHP 40, you will have a guided tour that allows you to see some giant saltwater and freshwater crocodiles, and other endemic wildlife. For an added thrill, you can grab a baby crocodile and take a photo. And if you are hungry, you must try out their famous crocodile sisig and tapa.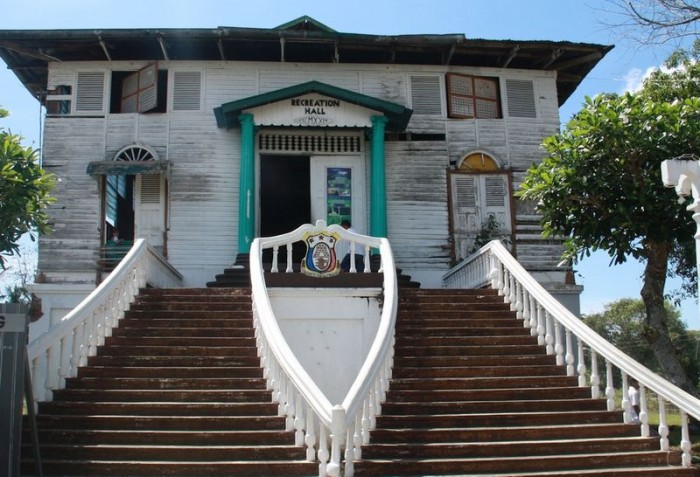 Image credit: Michelabian
Next stop is the Iwahig Prison and Penal Farm. While we are used to the barbed wires and high walls of prisons all over the world, this one right here actually almost has neither of them! Instead, the place becomes a sight to see the wonderful countryside and mountains of the city. Inmates are seen to roam around freely around the prison's vicinity, with most of them doing skilled jobs like fishing, farming, carpentry and forestry. While visitors are welcomed inside, photography is discouraged, especially with inmates.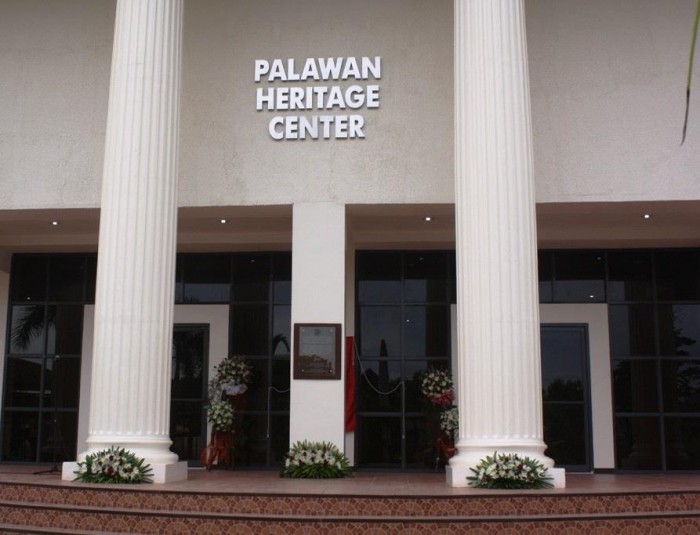 Image credit: Palawan Heritage Center
For a historical experience, you can check out Palawan Heritage Center, which features the history of the province and the challenges it has gone through. Another historical place to visit is Plaza Cuartel, located behind the Concepcion Cathedral. It is an old World War II garrison that has been restored to remember the 154 American prisoners of war who are said to have been burnt alive on site.
By night, take a walk around the City Baywalk, where you are greeted to a lot of local and exotic food choices every step of the way. Just wander around and enjoy the city at night. You may also shop for souvenirs around the area.
Also read: 12 Things to Do in Coron, Palawan on Your Very First Getaway
Day 2: Underground River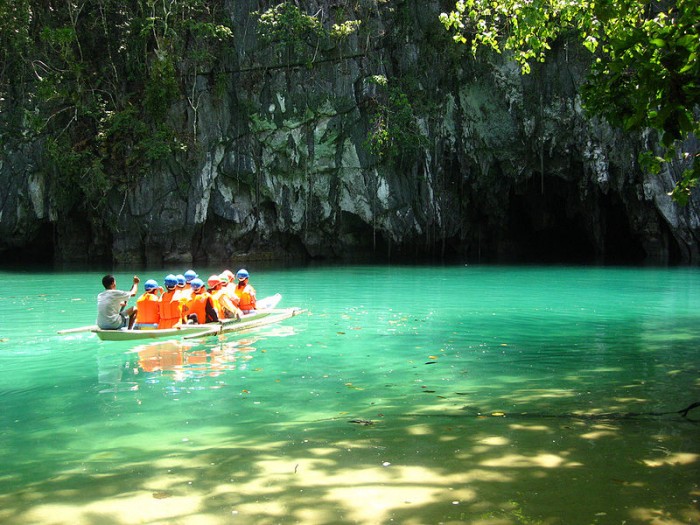 Image credit: RioHondo
A getaway to Puerto Princesa is never complete without a visit to one of the New 7 Wonders of Nature, the Puerto Princesa Subterranean River National Park, commonly known as the Underground River. This natural wonder has put Palawan on the world map, so you definitely have to see it in your lifetime!
Also read: Afraid of the dark? Wait Till You Enter Palawan's Underground River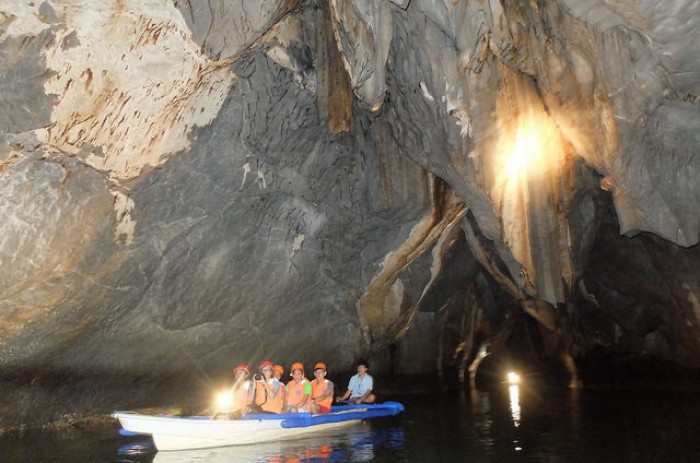 Image credit: Jam A
The Underground River tour normally lasts for up to 45 minutes by boat with a guide and a lamp. The river is 8.2 kilometres long but the navigable part is only up to 1.5 kilometres. As you sail your way through the river, you will be enchanted by the spectacular stalactites and stalagmites punctuating in almost every part of the chamber.
The tour to the Underground River can be arranged by your hotel or you can just ask around to find some local tour operators in the city. To make it less hassle on your part, you may grab some Puerto Princesa tour packages ahead of time.
Day 3: Island Hopping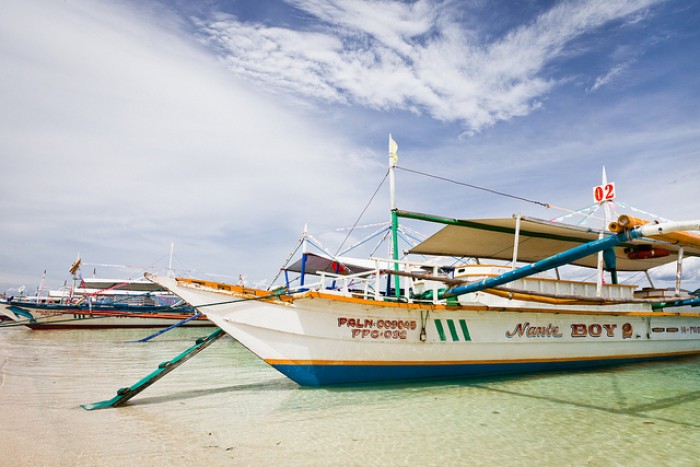 Image credit: Benson Kua
Puerto Princesa has a lot of surrounding small islands that are just a few minutes away from each other. To no surprise, island hopping is a highly recommended activity in the city. The most visited islands are located in Honda Bay.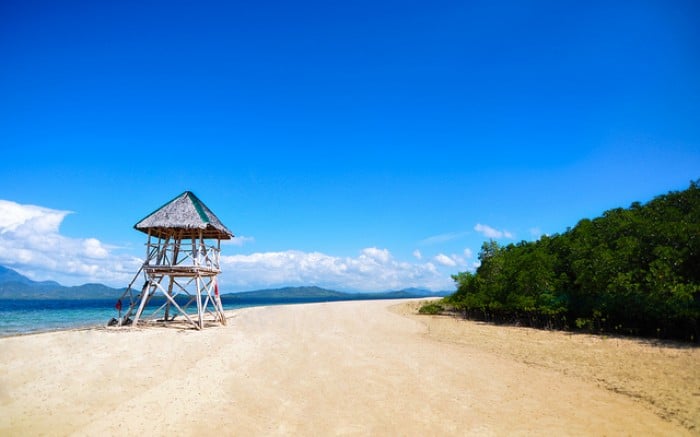 Isla Pandan | Image credit: mendhak
The most common starting point of every island hopping tour is Pandan Island, the farthest of all the islands. While it has just one small resort, it is known to have the whitest and finest sand of all the islands in Honda Bay.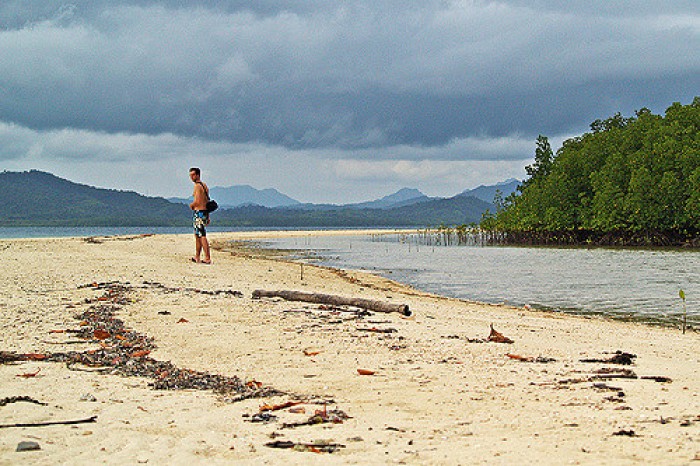 Starfish Island | Image credit: gezelle rivera
Starfish Island is just nearby, and for obvious reasons, there is an abundance of starfish with a lot of varieties here than in any other islands in the province, so this island is certainly worth checking out.
Luli Island, short for "Lulubog-Lilitaw" translated to "sink and rise", is a also a unique island you must visit. At high tide, the island literally disappears, and at low tide, it shows up! Another place to hop on is Cowrie Island, named after a sea snail and an alternative to Pandan Island, as the latter gets more crowded especially during summer.
Also read: Travel Tips for Island Hopping In El Nido, Palawan
Aside from the usual island hopping, you can enjoy a variety of activities in Honda Bay such as snorkelling, diving, banana boat ride, and other fun-filled watersports. To enjoy all these, grab a tour package from Honda Bay wharf, inclusive of hotel transfer to and from the city, entrance fees for the islands, buffet lunch, life vest and guides. Again, for a hassle-free trip, you may choose to book a Puerto Princesa travel package ahead of schedule.
I hope this simple itinerary helps. If you have questions or suggestions, feel free to drop them in the comments section below. Happy travels!