Malaysia is a land of incredible biodiversity and natural beauty. If you love to have adventures in the great outdoors then this country could be the perfect holiday destination for you. Malaysia's National Parks are perfect for hiking holidays, river rafting, wildlife-watching and exploration above and below the ground.
Whether you want to go wild or simply relax in unspoilt and idyllic rainforest or beach locations, Malaysia is a great place to spend time immersed in the natural world. Here are just twelve of the many incredible outdoor adventures you can have in this marvellous country.
1. Explore the caves at Gunung Mulu National Park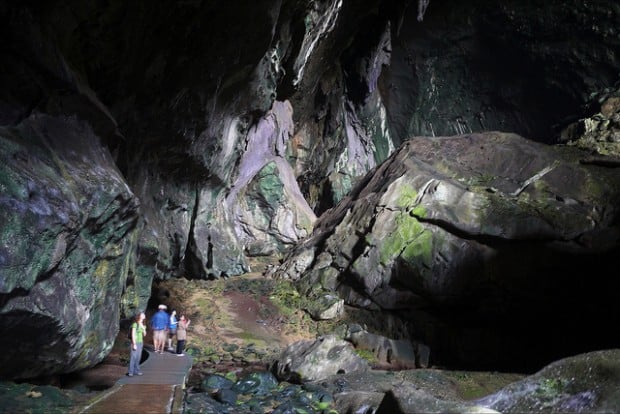 Image Credit: Daniel Pietzsch
In this National Park, you will find one of the longest cave networks in the world. These underground marvels are huge! See the Sarawak Chamber, in which you could place forty Boeing 747 aeroplanes, and one of the world's biggest cave passages, Deer Cave, which could accommodate five St. Paul's Cathedrals! The caves are home to millions of bats, who swarm out into the surrounding jungle in massive clouds each evening.
2. Hike in the Cameron Highlands
Image Credit: Zoe Shuttleworth
Take pleasant hikes amid the townships of the Cameron Highlands, 1500 metres above sea level. Explore the legacy of the colonial English and have tea and scones at a Tudor country inn. Stroll through sprawling tea plantations and between honey bee and strawberry farms, enjoying the cool respite from the heat at lower elevations.
3. Find your way over Mount Kinabalu on the Via Ferrata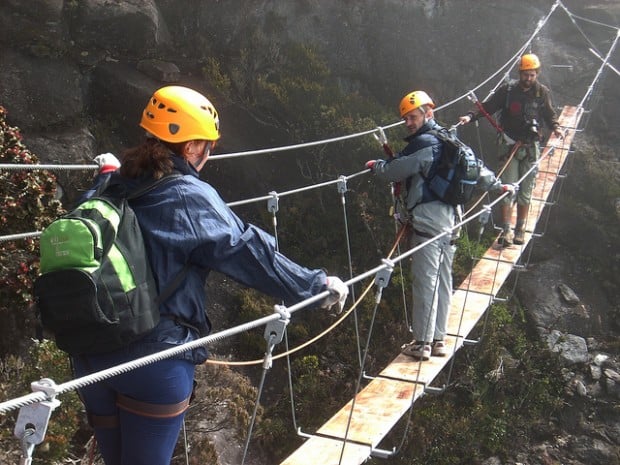 Image Credit: Travelmate Holidays
This is the world's highest 'iron road' – a series of rungs, rails and cables that allow you to ascend the rock face on this mountain path. The highest point on this dramatic route starts at 3,400m and takes you up to 3,800m. This is a challenging adventure and not one for anyone who suffers from a fear of heights!
4. Take to the wilds of Taman Negara National Park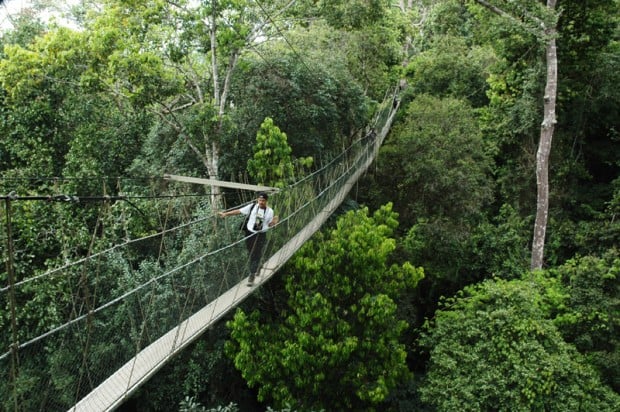 Image Credit: Wazari Wazir
This park was one of the first to be created in the country. It protects one of the oldest rainforests in the world, which is estimated to be over 130 million years old. This is one of the world's richest and most complex ecosystems. Head deep into the park on foot or by boat to catch close up glimpses of the park's amazing forest wildlife.
5. Forge through the forest at the Rainforest Discovery Centre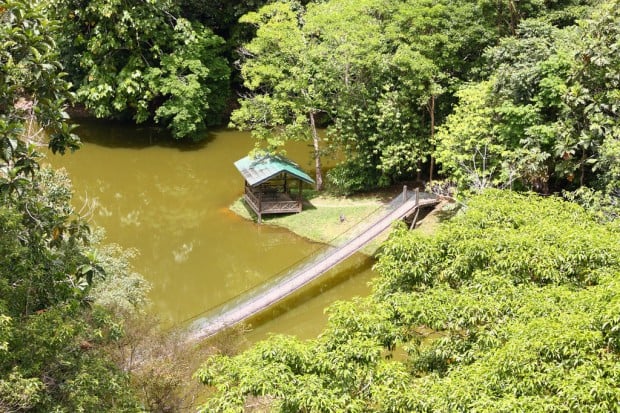 Image Credit: Stratman
The Rainforest Discovery Centre is located in Sandakan, Sabah, in the Kabili-Sepilok Forest Reserve. Here you can take a walk through the forest or stroll along the canopy walkway and learn more about the rainforest habitat, its conservation and the sustainable use of its resources at this popular environmental education centre.
6. Climb Mount Cincang in Langkawi Island
Image Credit: Najat Ahmad
The Langkawi Island, one of many islands off the Kedar coast, is a beautiful one, one with legend woven into its history. Locals will tell you of a beautiful young woman who cursed the island for seven generations. Those seven generations are now long gone, but still the tale of love and jealousy lives on in the small villages with their wooden houses. Visit these villages and climb Mount Mat Cincang for an amazing view over the main island and beyond.
7. Meet the flora and fauna of Royal Belum State Park
Image Credit: Wonderful Malaysia
This is one of the largest forest reserves in Peninsula Malaysia. There is a great wealth of flora and fauna here and much of the area is undisturbed and even unexplored by human beings. Since we have left them be, large mammal species like tigers, elephants, rhinoceroses and tapirs are present here beneath the tranquil trees.
8. Have water adventures in Endau Rompin National Park
Image Credit: Ronald Tagra
Take one of the few eco tours that operate through this National Park. Trek in or take a boat ride on the rushing river that forges its course through this pristine environment. Here you will find some exhilarating rapids and some beautiful waterfalls amid the forest filled with exotic creatures including elephants and the occasional tiger or leopard.
9. Ride the river through Kilim Nature Park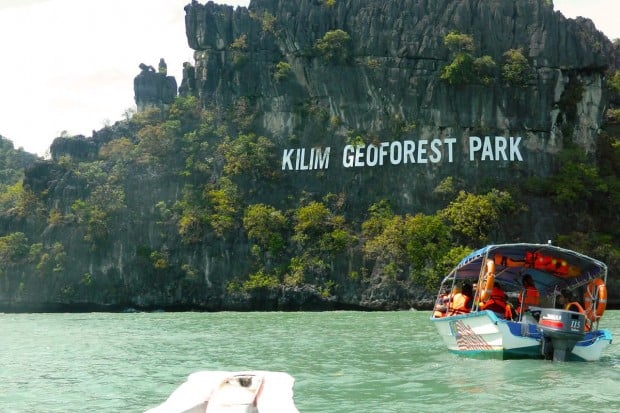 Image Credit: Langkawi-Info
Another adventure on the water is to take a boat ride through the coastal mangroves of Kilim Nature Park. This beautiful park has a wonderful mixture of deep green mangrove forests, secluded and perfect white beaches and blue lagoons for you to explore. Experience the tranquillity of this watery trail and learn more about the park's natural habitats and marine ecosystem.
10. Meet the monkeys at Bako National Park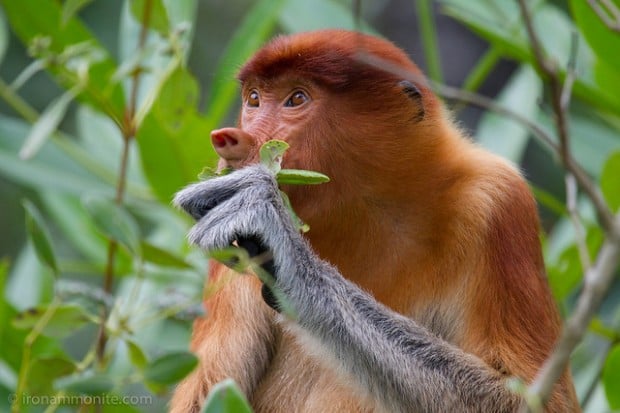 Image Credit: Paul Williams
This is Sarawak's oldest national park, created in 1957. It may not be large, covering as it does only 27km2 but it is known for the variety of its habitats, plants and animal life. One of the main attractions are the 275 rare proboscis monkeys that are found here. Over 150 bird species also make the park their home. Jungle trails lead you through this interesting ecosystem.
11. Take to the treetops in Sungai Sedim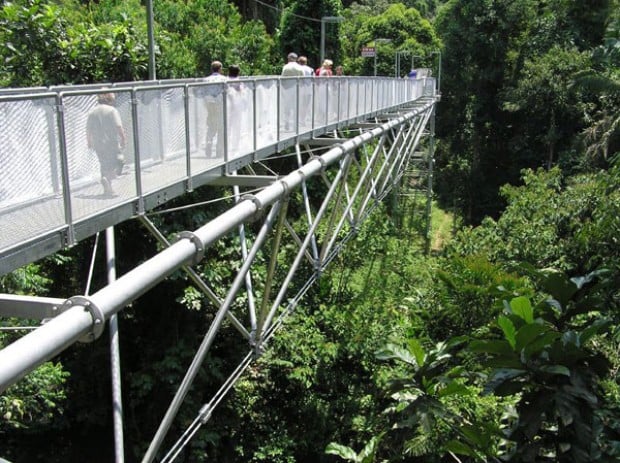 Image Credit: HolidaysinMalaysia
Want to see more of the forest's roof?  Take the longest canopy walk in the world at the Sedim River Recreation Park. Get a monkey's eye view from 50m above the forest floor and gain a different perspective on this amazing ecosystem as you walk along the 950m trail through the treetops.
Also Read: Hiking in Malaysia: 10 Trails with the Most Picturesque Views
12. Find Unspoilt Tranquillity in Pulau Kulup National Park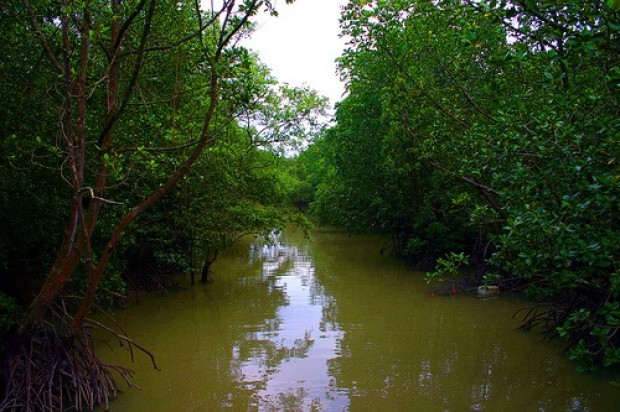 Image Credit: Kukup Resort
This island in Johor is covered by one of the largest uninhabited mangrove forests in the world. Legend has it that this was once the home of five celestial princesses, one of whom ran off with a sailor. The island was then cursed and sank beneath the waves. It later re-emerged but was covered with mangroves. It is said the island cannot be successfully settled because spirits still live here. But wandering amid the mangrove trees filled with life, all one can sense is utter peace and quiet, far from human intervention.
Wherever in Malaysia you choose to spend your time, you will find a rich and varied landscape crammed full of life and can find mountains of excitement in exploration and contemplation of its many marvels.