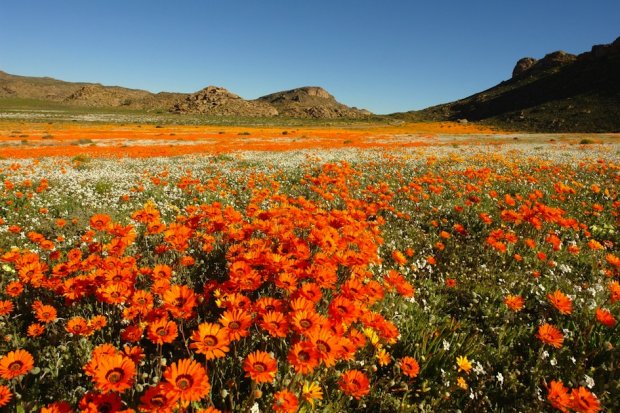 Image credits: southafrica.net
Think of South Africa and you will most likely imagine deserts, safaris and wild animals. You wouldn't think of brightly coloured flowers, would you? You're in for a surprise. Namaqualand, a 440,000 square kilometres stretch of arid region in Namibia and South Africa, will change your perceptions of South Africa.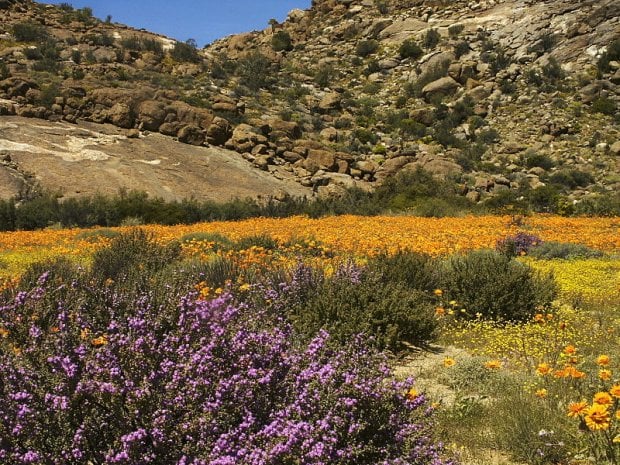 Image credits: Winfried Bruenken
During springtime, from early September to late November, this once barren land is filled with a kaleidoscope of colours. Orange and white daisies as well as other species of flowering plants cover the area for a short period of time, transforming Namaqualand into one of the most surreal landscapes one could ever find. So when you plan your safari tour in South Africa, schedule it in spring, when the daisies are in full bloom.
-29.941605, 19.726023,Namaqualand, Northern Cape, South Africa
Explore this beautiful region when you visit South Africa in spring.