Just like the Philippines, Malaysia has a tropical climate too—hot and humid all-year round. If you have plans of going to the land of the Petronas twin towers and Nasi Lemak, fret not; there's a wide array of uniquely Malaysian beverages that would totally help you beat the heat.
Check out this list and know what to order and minum (drink) next time… because there's absolutely more to Malaysia than just water and Coke.  So let's KL and chill?
Also read: Insider's Guide: Where to Eat in Kuala Lumpur
1. Teh Tarik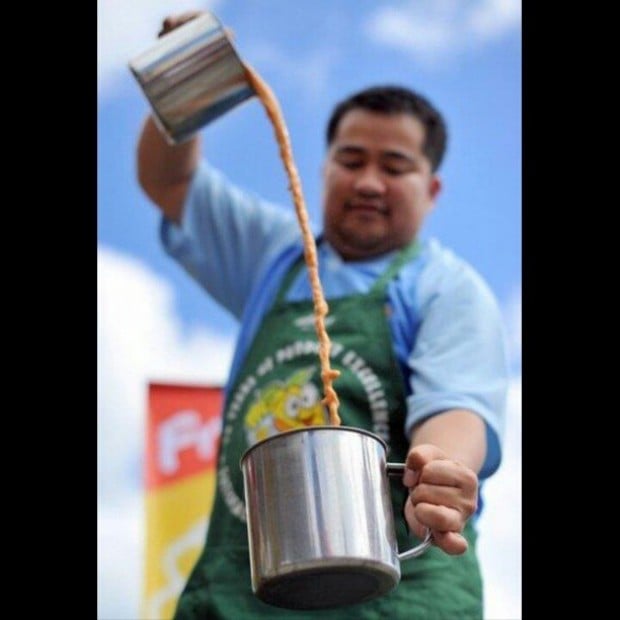 Image credit: Reedz Malik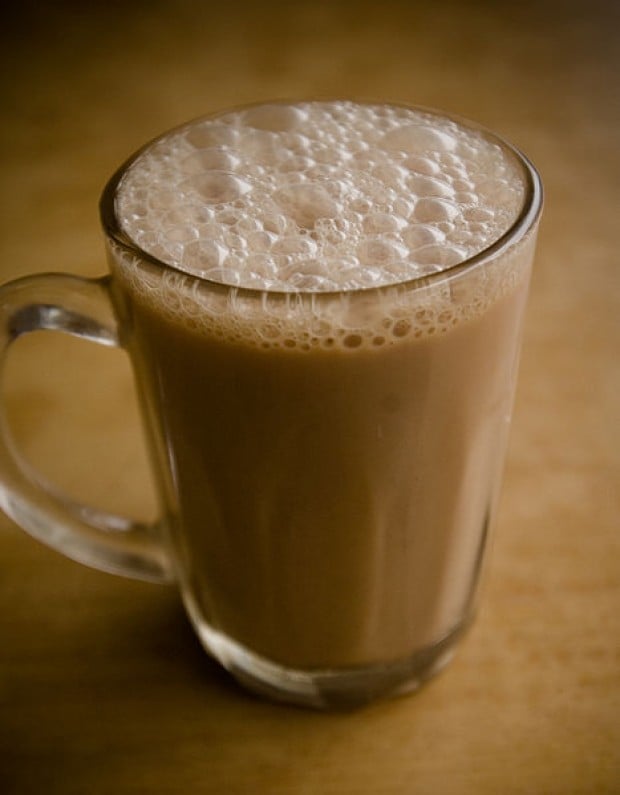 Image credit: Jonathan Lin
Considered to be Malaysia's national drink, teh tarik is definitely an iconic drink made from a combination of black tea, sugar, and condensed milk. However, the teh tarik is more than just your usual milk tea! Literally meaning "pulled tea", this creamy-frothy goodness is prepared by having the mixture "pulled" or poured back and forth through the air between two cups. In some places you can even watch how they make it! So if you want some physics and entertainment and just plain goodness in your drink, try teh tarik and see what makes it stand out from the rest.
2. Milo Ais / Milo Dinosaur / Milo Godzilla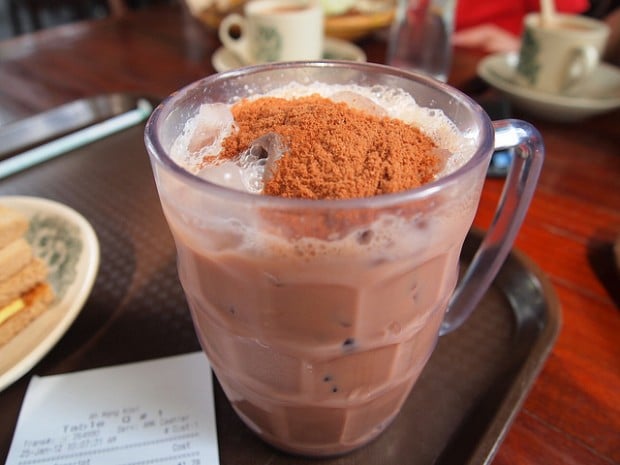 Image credit: The Integer Club
Milo! I mean seriously, who doesn't love Milo? This well-loved chocolate drink can be found everywhere in Malaysia too—kopitiams, mamak stalls, and even Mcdonald's! It's Milo Ais when served normally with ice, Milo Dinosaur when served with ice plus a fair to excessive amount of undissolved Milo powder on top, and Milo Godzilla when it's topped with scoops of ice cream plus whipped cream! Yes, that's a whole new crazy level of chocolate out there and we know you wanna try 'em all!
3. Soya Cincau aka Michael Jackson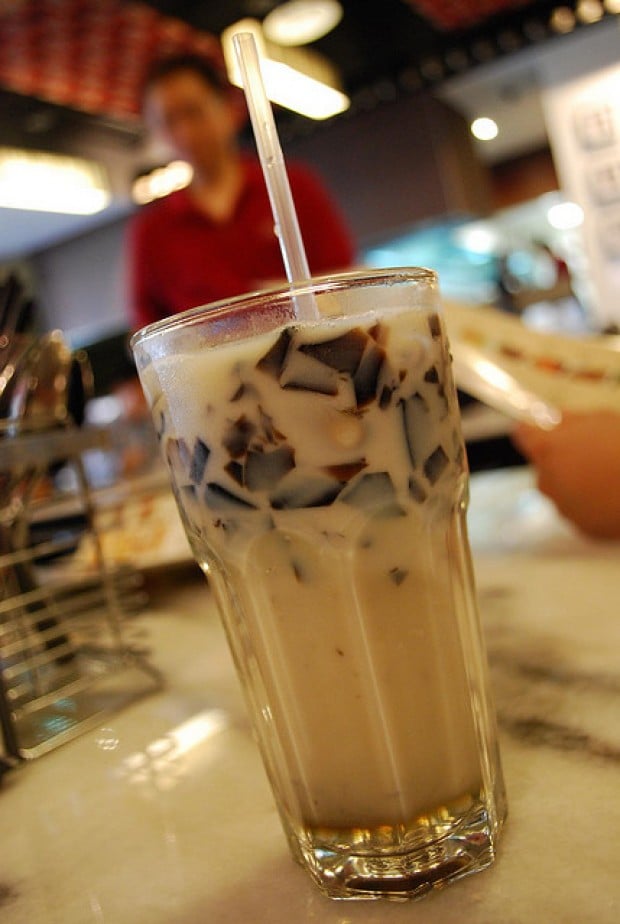 Image credit: Alpha
If you're in Malaysia and you hear somebody order a glass of Michael Jackson, keep calm! The guy most likely just wants to have a sip of soya milk with cincau (pronounced chin-chow) or grass jelly. They say Malaysians named the drink after MJ because of his song "Black and White" which simply refers to the drink's colour, and because… why not? Soya Cincau is a real star anyway! So what you gon' do with the hot weather? BEAT IT!
Also read: How to Spend Your 12-Hour Layover in Kuala Lumpur
4. Sirap Bandung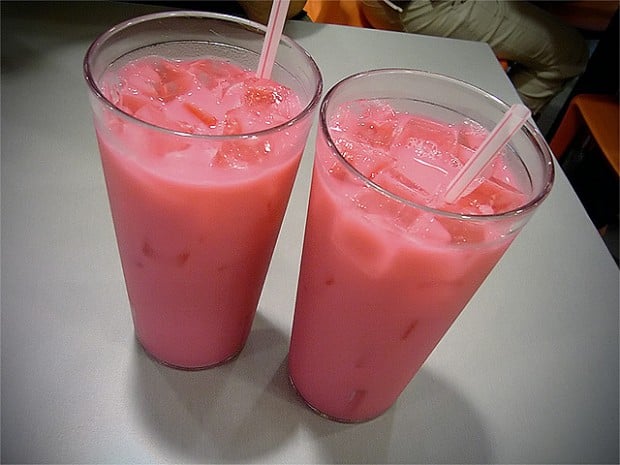 Image credit: Kyle Lam
While the colour might seem a bit off for some people at first, this one will always be a must-try beverage in Malaysia. Having this very unique bright pink shade, sirap bandung or simply bandung is a mixture of milk and rose syrup which is said to be an adaptation of rose milk in India. Although usually served during Ramadan, this drink is almost always available in restaurants, mamak stalls, and kopitiams around Malaysia. And tell you what, it's [sinfully] oh so good!
5. Teh O Ais Limau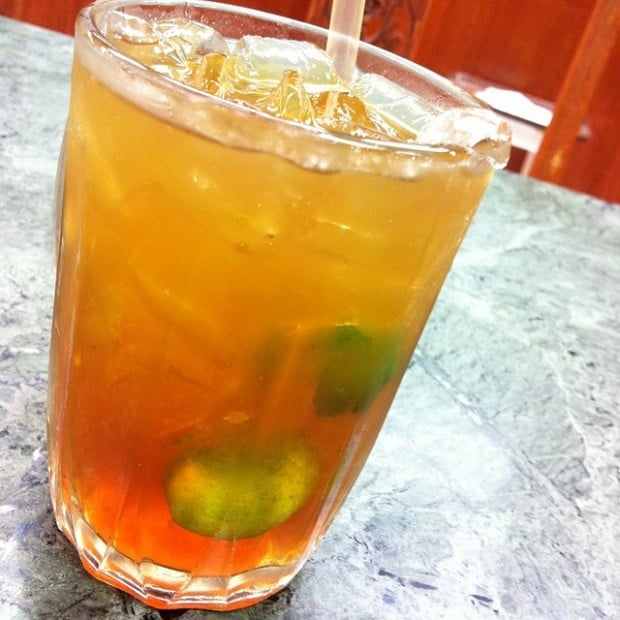 Image credit: raymondtan85
If you need a good thirst quencher but trying to turn away from sweet and heavy concoctions, teh o ais limau might be the one for you. Translating to "iced lime tea", this beverage is prepared by simply mixing iced tea with freshly squeezed lime. Just citrusy and refreshing. Just remember the phrase "kurang manis" if you don't like your drinks too sweet!
6. Ais Kacang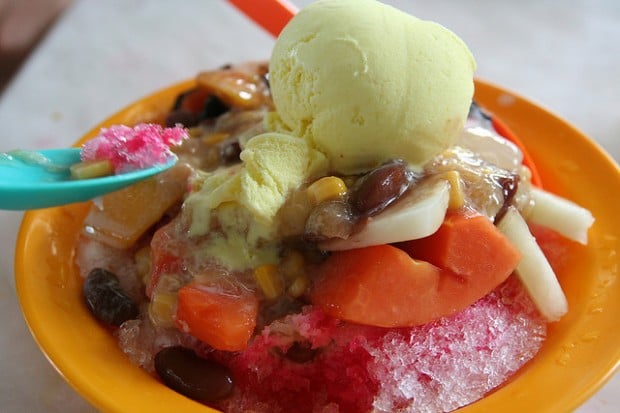 Image credit: ImipolexG
Although not necessarily a drink but a dessert, this Ais Kacang can never be left out when talking about the best thirst quenchers in Malaysia. Also locally known as ABC (short for Air Batu Campur), this shaved-ice-based dessert can consist of a variety of toppings such as red beans, grass jelly, palm seed (attap chee), peanuts, sweet corn, and some sweet syrup or milk. Yes, this is indeed the Malaysian version of the Philippines' halo-halo. A definitely delightful way to cap off a long, hot day.
Also read: 10 Street Snacks in Asia That Take Extraordinary Skills to Prepare
7. Ice Cold Beer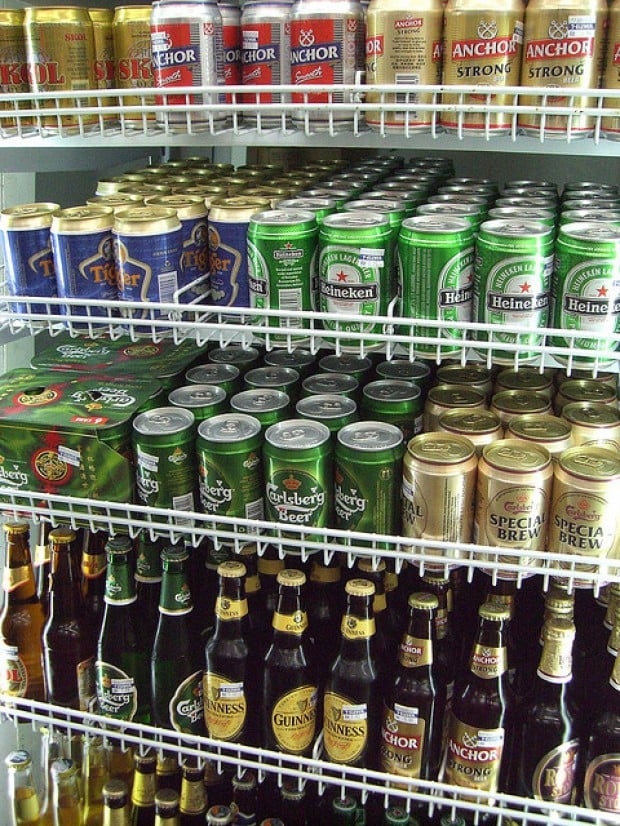 Image credit: Jeremy Eades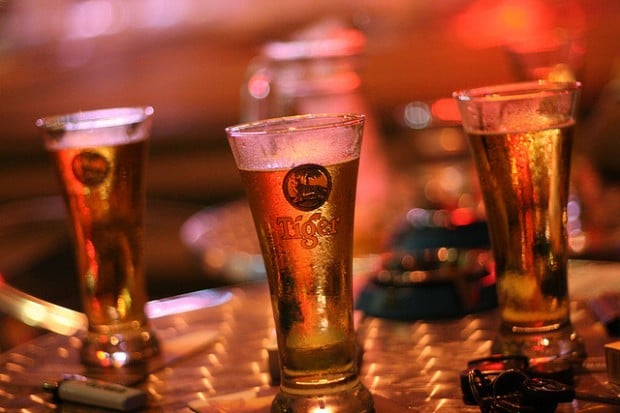 Image credit: Colin Charles
For a country like Malaysia where there are a lot of Muslims (who are not allowed by the government to purchase, consume, and even sell alcohol), where there are very few local beer breweries, and where alcohol gets taxed exceptionally high, you would probably not think about a thriving beer scene. However, it's quite the opposite. Both local and international brews like Tiger, Guinness, Carlsberg, Anchor, Heineken, Budweiser, Hoegaarden and others can be easily found in supermarkets and pubs. And just like anywhere else in the world, we're pretty sure that a glass of a cold, good ol' beer will always be a good, instant relief against Malaysia's tropical climate.
Also read: Discover East Coast of Malaysia: Food of Kelantan and Terengganu that You Must Try
If you feel like we've missed anything in this list, or perhaps you just want to tell us your favourite, please let us know through the comments section!